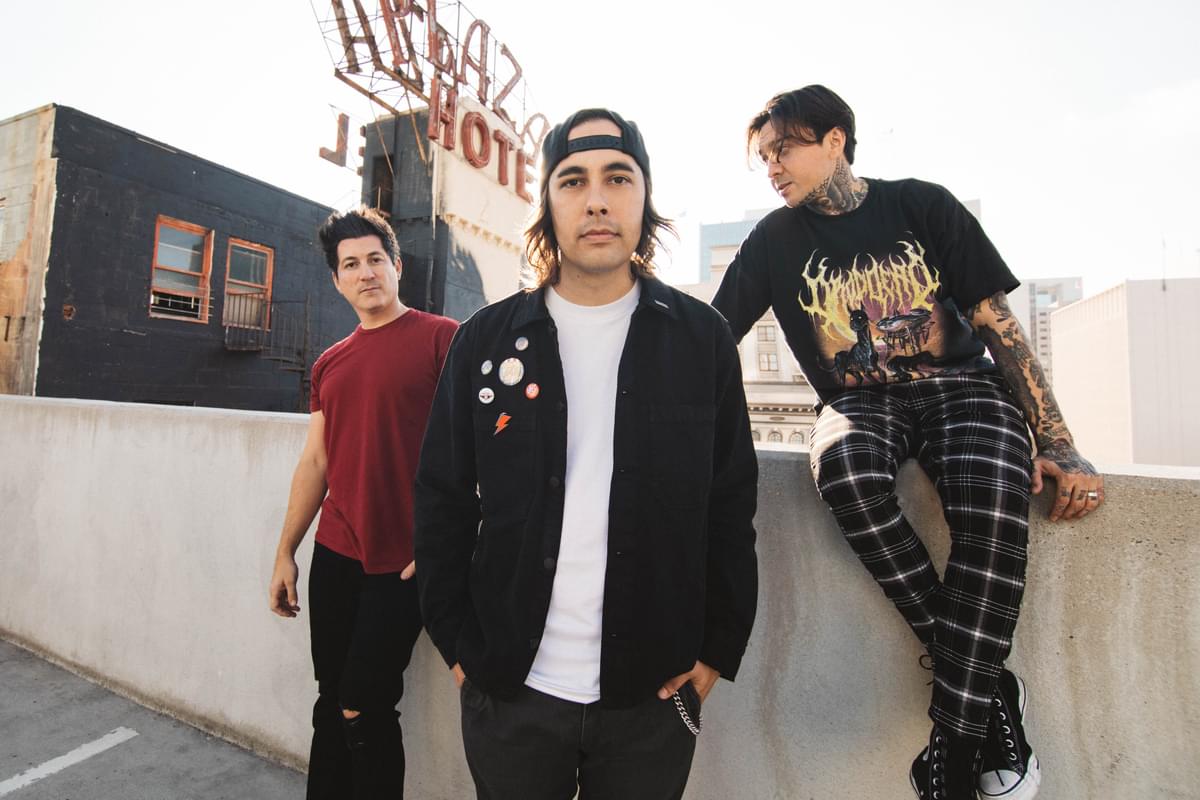 Pierce The Veil are rebuilding anew
31 January 2023, 13:00
Pierce The Veil have been reborn and are embracing the next part of their musical journey, they tell Marie Oleinik.
When Vic Fuentes and Jaime Preciado from Pierce The Veil tune in over Zoom from what looks like a backstage area, it is exactly six years since the final show of their last UK tour.
They are in Newcastle tonight, about to play the sold out Boiler Shop. "It feels like we're a brand new band," says bassist Preciado in awe, reflecting on Pierce The Veil's return to Europe. He is right, it does feel that way, and not just because of the recent lineup change. They seem a bit tired — still open to sharing their latest news, but always reserved. After half a decade out of the spotlight, talking to press again must take some getting used to.

Drummer Mike Fuentes left Pierce The Veil after an anonymous sexual misconduct allegation against him surfaced on Twitter in 2017. It devastated them at the time, putting a giant question mark over the band's future. After all, it was Mike and his brother Vic that started Pierce The Veil over fifteen years ago. Their personal relationships seem to have survived — Mike occasionally appears on other members' Instagram stories, and even briefly returned in spring 2020 to play a socially distanced version of one of their songs. Still, the events surrounding his departure remain a sensitive subject, something the band prefer not to talk about.
The point is, that turbulence is behind them now. Pierce The Veil are back on the road with Loniel Robinson, their old friend and former letlive. drummer. "He is the man, he's awesome," Preciado grins, "We've known Loni for a long time, he lives in San Diego like us. He's over for BBQ all the time. So the fit became very natural."
The most important and most exciting news, of course, is the advent of Pierce The Veil's long-awaited fifth studio album: Jaws of Life will be out in February. The title refers to a hydraulic rescue device used to cut through cars and rip open doors to extract victims from crashed vehicles. The inventor called it that way after watching the tool "snatch people from the jaws of death", the name fitting perfectly for an LP with a rather dark backstory by a band that has always had a flair for the dramatic. "Sometimes, life can sink its teeth into you and try to devour you," lead singer Vic Fuentes explains, "This album represents the process of breaking free from that grip and finally seeing the sun again, finding your way out from whatever you're going through."
Jaws of Life follows Pierce The Veil's 2016 LP Misadventures. Long breaks between records is an old habit of theirs that regularly inspires new jokes, memes, and frustrated comments among the fanbase. By now, it's something both sides have accepted and learnt to appreciate. But when most of your fans are teenagers and young adults, it must be strange to leave them for half a decade. Will anyone still be there when the band returns, or will they have grown out of their emo phase or deliberately unstanned after Mike's allegations? "We saw a lot of support along the way," Fuentes denies my concerns, "it always felt like our fans were still with us, encouraging us."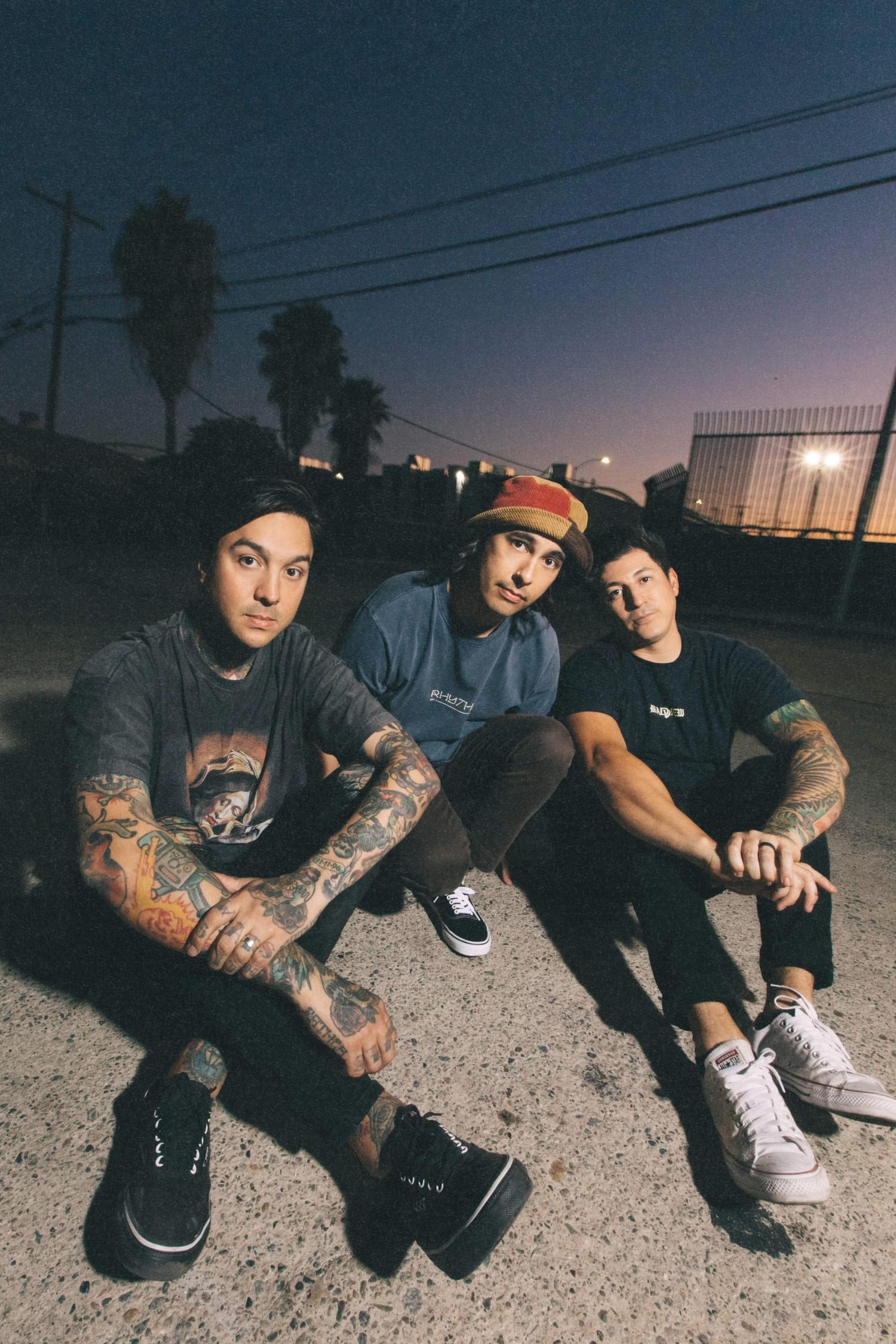 Interestingly, most attendees at the band's 2022 tour weren't long-time devotees, but Gen Z kids seeing Pierce The Veil for the first time. What got them into a band that had been inactive for this long is anyone's guess, but it probably has something to do with their biggest hit 'King for a Day' going viral on TikTok. In a way, this also makes Pierce The Veil feel like a new band. "That's exciting because the new fans re-energise everything we do and inspire us to keep creating music for the future," Fuentes says proudly. "We're very thankful to be in this spot and riding the wave, as they say," Preciado adds. "It shows that this scene we're in is a lot bigger and stronger than everyone imagined. You know, when those festivals like When We Were Young were happening or when My Chemical Romance came back, oh man..."

Before the pandemic, Fuentes used to pick someone from the crowd to come on stage for a song at every show. The band also gave selected fans an opportunity to work alongside the crew for parts of their Misadventures tour, let the fans interview them for magazines, and even their hit 'Hold On Till May' was partly written for a fan struggling with mental illness. This special bond has always been a part of Pierce The Veil's history, and it's something deeply personal for Fuentes himself.
A few years ago, he took over as the CEO of Living The Dream Foundation, a nonprofit that connects people with life-threatening illnesses with their idols via so-called Dream Days. A tailored Dream Day could involve a VIP experience at a concert, a backstage pass, or just a video chat or a phone call between the fan and the artist. It all started when Pierce The Veil were invited to such a day. "It was a life-changing experience to meet somebody who was going through so much," Fuentes recalls the first time his band got involved with Living The Dream. "It made us appreciate that day and meeting the fans, and also appreciate our own health. And then years later, I took over the company."
For Fuentes, setting up a Dream Day can be as simple as sending a text to an acquaintance in the music industry and asking if they would be interested in meeting a fan. But for the family and the guests, it is often an unforgettable experience that can inspire hope. Naturally, it can be just as impactful for the artists. "About a year ago, I was at home watching the news, and I saw this girl who had stomach cancer," Fuentes says when I ask him about a particularly memorable story. "Since she was local, I decided to see if she wanted to meet her favourite band. I actually got a hold of her, and her favourite artist was blackbear. We found a way to reach him and told him about her. They got to have a full on hang, and they bonded over their ailments because blackbear has some stomach issues too. So they were able to connect in that way. Since then, we did more things with that girl, had her DJ at Emo Nite. It's really cool how it worked out so naturally. But it all came from just watching the news."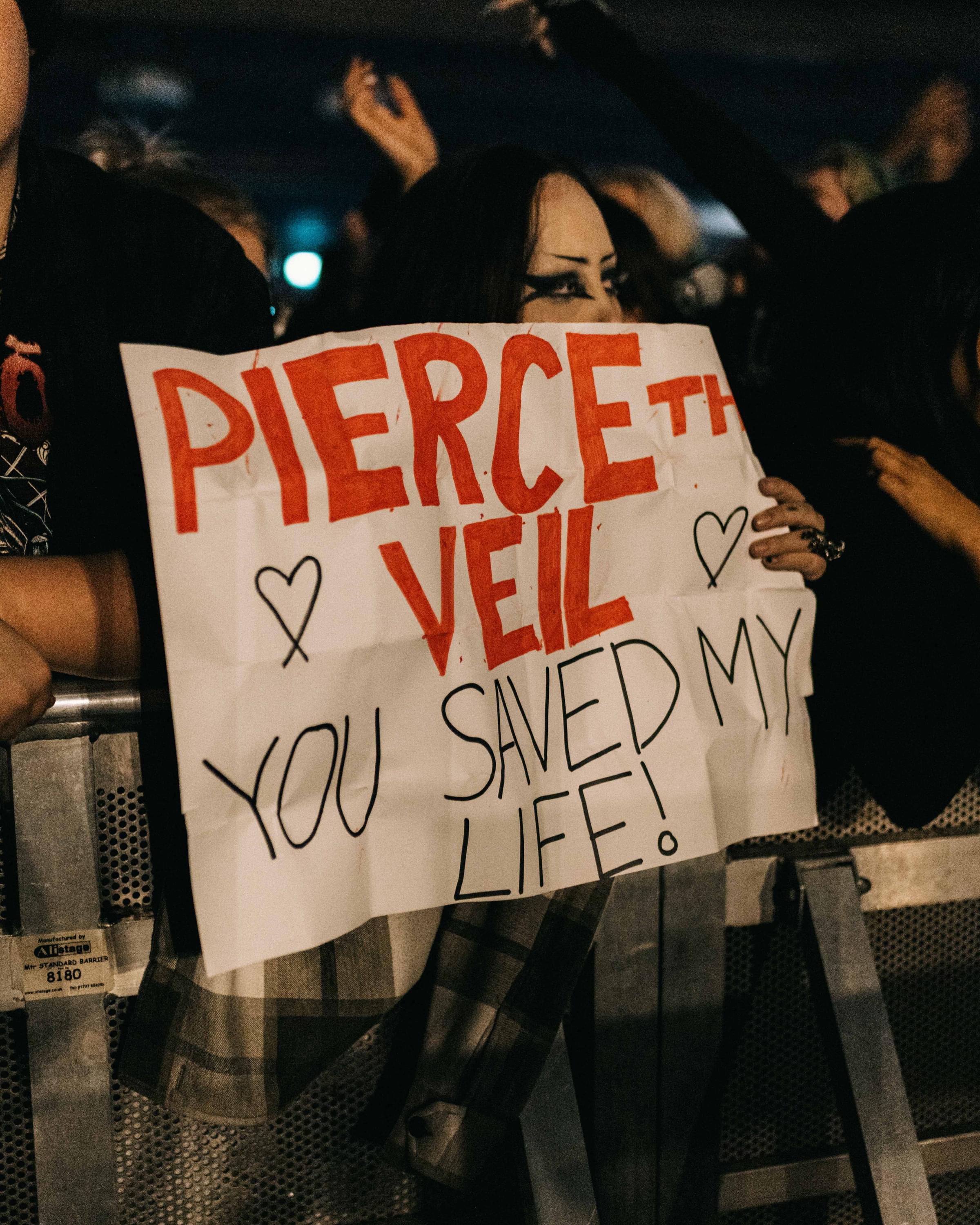 For now, Living The Dream only operates in the US, but Fuentes hopes to expand it to other parts of the world someday. "We need to build our team bigger if we want to do it over here. Maybe find somebody who can represent us in Europe, we still have to figure all that out," he says. Until then, Pierce The Veil will continue to go out of their way to nurture the wonderful bond with their audience. "We're really thankful that our fans grew up with us," Preciado smiles, "seeing them grow from high school to college, to now having families — it's pretty awesome to see."
For anyone just now discovering Pierce The Veil, you better make the most out of the Jaws of Life era, because even the band have no clue about the next one. "Every time we make music, it's a completely different experience. I don't know what the next experience is going to be like, but I know it'll be different," Fuentes says when asked about the future. "And as we all also start having families, it will probably change the way we work and approach things, but you can never predict it."
On Jaws of Life, Pierce The Veil hold on to their post-hardcore roots and their favourite themes of heartache, mental turmoil, and flickering hopefulness. But something about it is different. One word that comes to mind is balance. Not that their older works felt unbalanced, it's just that Jaws of Life is the sound of a band that has nothing left to prove. The uncertainty of the future, combined with Paul Meany's (Twenty One Pilots, Mutemath) innovative production, resulted in a grounded, laid-back, and more mature version of Pierce The Veil we have never heard before.

One song that particularly stands out is "12 Fractures" – a gorgeous closing track featuring singer-songwriter and YouTuber Chloe Moriondo. It unintentionally parallels the aforementioned fan-favourite 'Hold On Till May', also a closer from 2012's Collide With The Sky. But if 'Hold On Till May' came from a place of angst and apprehension, '12 Fractures' revisits a similar kind of pain with a contemplative nostalgia. A souvenir-sized pain that once seemed all-encompassing and ruinous, now merely a reminder of what had been. "I wrote '12 Fractures' about my best friend going through a divorce," Fuentes explains, "but every song has a different story that took place at a different time, or is about a different person."
Another gem on Jaws of Life is a slow-burner 'Shared Trauma' because it is fundamentally different from any other Pierce The Veil song. "I'm excited for people to hear it," Fuentes says. "That was something that Jaime started. He gave me, like, a loopy beat. That's not how we normally make music, but we ended up creating a song out of that loop. And it turned into something unique for us."
For now, Pierce The Veil plan on touring as much as possible and just enjoying the way their beautiful fifth album obtains a life of its own and resonates with thousands of fans across the world, old and new. "For me, this record represents a moment or emotion," the singer says. "You know, for a long time, we felt very stuck in one place. And this album represents sunlight, daylight, moving forward, trying to reconnect with everybody that we missed so much over the years, and also reconnect with doing what we love. There's a greater appreciation for everything that we do. Playing shows, recording, being on a bus together... We've gotten a lot closer as friends over the past few years, and I think it was because of those things."
It must be great to finally be on the other side of all that darkness and feel anew. Their enthusiasm is contagious. Having been in a touring band for going on fifteen years, you'd think another show wouldn't be a big deal, but for Pierce The Veil it always is, especially these days. "When we started this band, we all had the same mindset to go in 100%," Preciado reflects, "it's one of those things that has never really changed for us. When you love something as much as we love doing this, it's easy to stick around." And with this, our time is up. Pierce The Veil are off to take the stage.

Get the Best Fit take on the week in music direct to your inbox every Friday