A new beginning for Petite Noir
10 April 2023, 12:00
Yannick Ilunga tells Cailean Coffey about the grand inspirations that helped him create MotherFather, his new record as Petite Noir.
"The real voyage of discovery consists not in seeking new landscapes", French novelist Marcel Proust wrote in La Prisonnière, "but in having new eyes."
It feels like a lesson the Northern hemisphere and the western world as a whole have been learning these past ten years, in particular when it comes to art. For one of the first times in history, new voices from across the world have began to get the platform to tell their stories in their way.

It's perhaps most visible in Hollywood with the recent runaway success of Everything, Everywhere All At Once and Michelle Yeoh becoming the first Asian to win the best actress Oscar. The clearest indicator of change, however, is how art captures the African experience where Black Panther has gone on to become one of the highest-grossing movies of all time, withs last year's follow-up not too far behind.
The film showcased African culture, the importance of heritage, the struggle to be understood and the weight that the expectation and hopes of a continent can have, as shown by the movie's lead villain Killmonger. It's a far cry from where we were in 2012, when Yannick Ilunga released his debut single "Til We Ghosts" under the name Petite Noir. Now back with his sophomore album MotherFather, Ilunga reflects on the change the world has undergone. Is the world now, simply more ready for Petite Noir than ever before

"100%" he tells me over Zoom from the Congo, where Ilunga's visiting for his sister's wedding, "I think the world's a lot more open and people are realising that it's not about the colour of your skin and that the whole thing was all a capitalistic strategy so I think the world's a lot more open now to music, especially from Africa".
"There isn't this whole divide between Black music and white music" he quickly adds, "everyone's sharing all the influences and sounds, it's amazing".

Now a decade older, wiser and more world-weary, what's it been like watching your life's work being recontextualised alongside other pieces of Black art that have captured the pop culture zeitgeist? "To be honest I don't know" he admits, "All these things have really helped open people's minds and everyone's been pushing; it's the accumulation of years of effort and progress in increments that have opened up the door. Being on the inside of that, I've never stopped making my type of music, I've never known anything else. I didn't change, it was all very natural to me".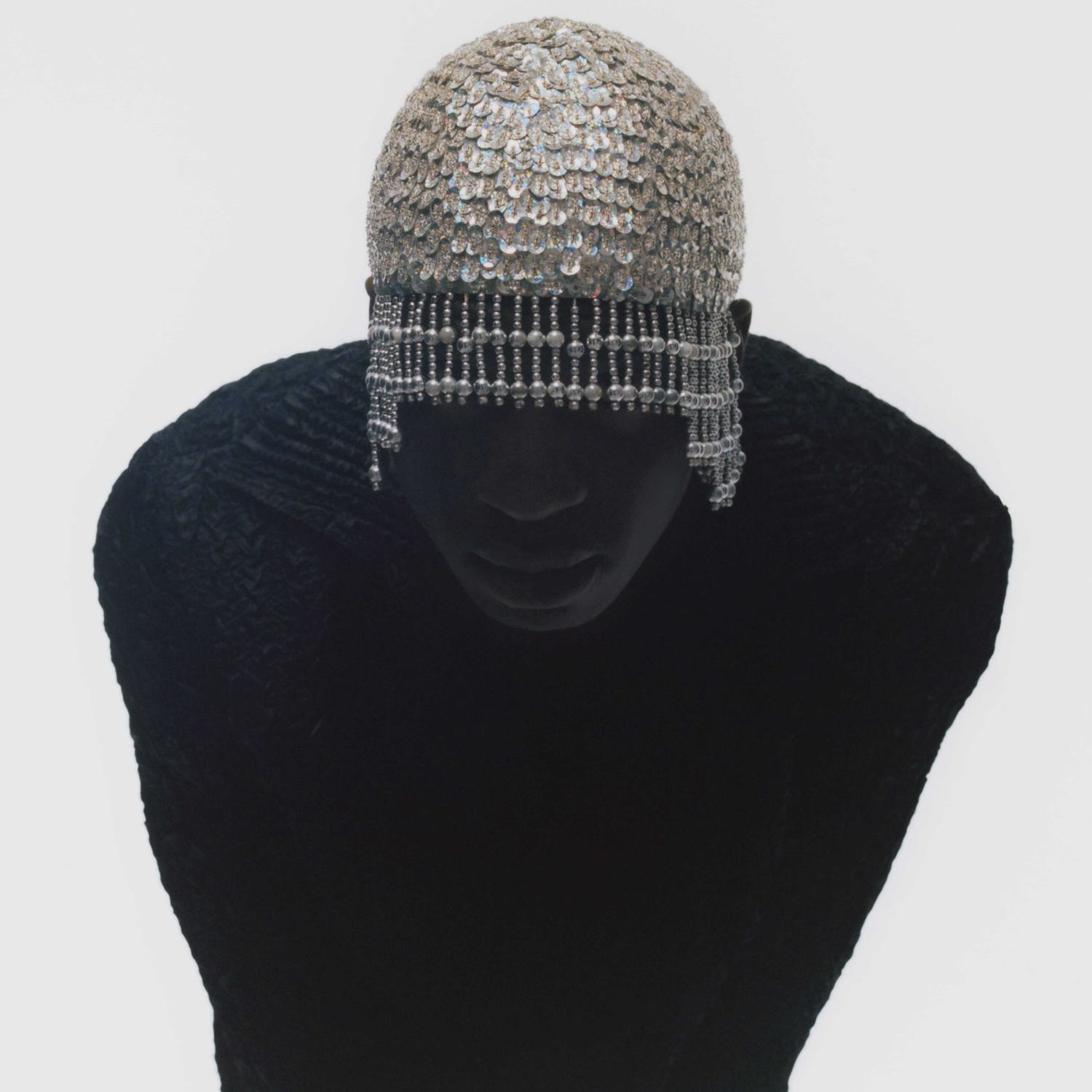 "The way I see it" he continues, "it's not necessarily about skin colour, everyone has the same emotions, everyone has the same ears to hear, the same type of feelings. That type of music is very emotive and because of the rules that were put on music it kinda prevented that type of music breaking through and pushed us away into another direction. I think now, because of the internet too, there's been this crazy melange and its amazing to watch."
"It's not always about having to be the super exceptional Black guy who's creating this crazy music, it's just music" he smiles. "I want to play things like Download, all these metal, rock and punk festivals and I know there's going to be a lot more Black people both on the bill and in the crowd than there ever was before. Those doors have really opened up. A couple of years ago I toured with Young Fathers and it was so eye opening to have these two African indie artists selling out a whole tour in the UK. That, I would say, 15 years ago, 20 years ago, wouldn't have been possible".
"It's easy for me to say, yes, I'm pro-Black," he wonders. "but am I actually doing the work? "In my mind, am I actually doing what it takes to be my own self as a human? To do that, you have to go through the darkness."

Born in Belgium to an Angolan mother and Congolese father, Ilunga spent the vast majority of his early years in Capetown in South Africa, where his family relocated following the rising turmoil in Democratic Republic of Congo. After travelling across the world as part of his studies, he became the architect of the Noirwave movement, a musical and cultural movement that draws creative energy from punk aesthetics and the fragmented identity of today's African diaspora.
It's been more than ten years since Ilunga introduced the world to Noirwave, and eight since he released his debut La Vie Est Belle to international acclaim. Combining elements of rap, psychedelia, punk-rock and '90s dance music in a way that makes it unfitting for all four labels, the album saw Petite Noir tour the world and collaborate with some of the leading lights of experimentation including Danny Brown, on "Beach", one of the lead singles from his 2018 project La Maison Noire and Yasiin Bey on "Till We Ghosts".
His work also garnered the acclaim of Solange, when she included him on her curated Saint Heron compilation. His return, while highly overdue, is the signature of an artist taking their time and perfecting their craft.
At a time when his personal life is going through a period of flux – his father Sylvestre was ousted as Prime Minister of the DRC two years ago and he's also finalising his divorce from Noirwave collective co-founder Rochelle Nembhard – the decision to start afresh with this new era is indicative of a creative that needs art to survive.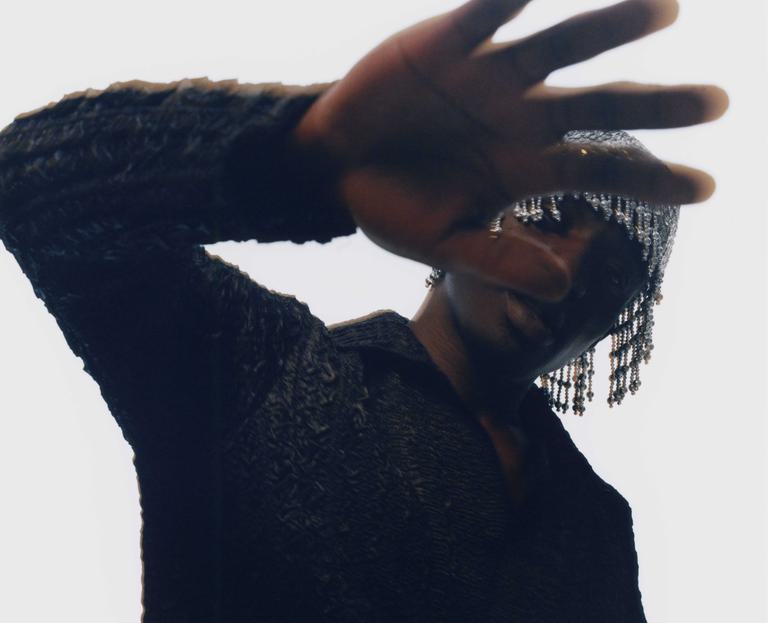 "Music has been amazing," he tells me. "It's helped me grow and helped me heal, being able to immerse myself fully into my music. Life is just one big song with breaks, breakdowns and everything in between thrown together to create something powerful, something moving, something real."
Darkness has been a key element of Ilunga's work for as long as can be remembered, and MotherFather continues down that path. "It's a conversation with God," he explains of the album's roots. "It was my first time taking my time to really craft something or writing things in different periods and put them all together."
Unlike La Vie Est Belle and La Maison Noire – which were both written over two month periods in the studio – MotherFather was created on the road, as Ilunga travelled to studios in London, Paris, Johannesburg, Los Angeles and Cape Town, with each location adding a distinct character to the work.
"I think everything led to this moment right now," Ilunga continues. "I think the previous stuff was a little ahead of its time, being Black and creating that type of music. I think there was only Bloc Party that was a reference I could see at that point, but now there's so many, Blood Orange, Steve Lacy and they are all killing it and opening up everyone's minds and its all led to this moment."
MotherFather was finally completed in 2022, but there's a world where Ilunga was set to release a completely different record far earlier: "We had a album ready to go in 2020 but I had to cancel it because of touring," he explains, "but I never stopped writing so by the time the world opened up again I had something completely different."
The finishing touches were added last October and MotherFather was ready to be introduced to the world. "It was a pretty long process writing it," he admits, "I was working on it for two or three years, adding things, mixing it, but I had to make sure everything was perfect."

"I found a home in music, in my family, everywhere really, I just need to keep on moving."
(P.N.)
Across its 10-track runtime, MotherFather takes you in directions and places you could never imagine. From the booming synth and screaming that begin album opener "777" to the guitar-driven, "Blurry" – a collaboration with Sampha The Great; each track offers a disturbingly honest insight into the sense of darkness and foreboding that has come to encapsulate Petite Noir's career. Album highlights included the more lo-fi, subdued "Numbers", the inspiring "Finding Paradise" and the uptempo "Best One", there's a sense with each passing track that Petite Noir is stripping back the hardship and slowly letting go of the cloud of suppression that has shrouded his career.

It's undoubtedly the best work of Ilunga's career to date, and a lesson for other creatives in the importance of taking one's time. While there's a weight to record, it also feels as though Ilunga has stripped back the pieces to finally become the man, the soul, the energy and the persona he was always destined to be. The album was completed with "Play", which was recorded at the Dave Sitek-owned Glendale Hills Studio in the LA suburbs and finds Ilunga singing, "I just need another way to process all these feelings."
One moment of particular gravity across the tracklist is "Skit", the record's midway point, which divides the light and the dark, the hope and the fear, god and the devil, the mother and the father. "Skit" is a snippet of a phone conversation between two women, about the perils of "white terrorism", with one voice repeatedly asking "who is your god?"

"I grew up in a place like South Africa, and obviously my roots are in Conga and Angola; so the way I've kinda lived life has made me feel like I've always been this outsider because of race" Ilunga explains of "Skit' and the powerful decision to sit it next the record's most uplifting track "Finding Paradise": "You constantly feel like you're a victim when you're just trying to live life; be it at the passport office or through what you're taught at school.
"When I first got to London I used to be so aware of racism it was crazy, even when there was none there; like obviously there were some moments but it was never as bad as South Africa or Congo so there was this crazy contrast to have to learn to free myself from these shackles and these type of things. That contrast is between asking who is my god and finding my own paradise within myself."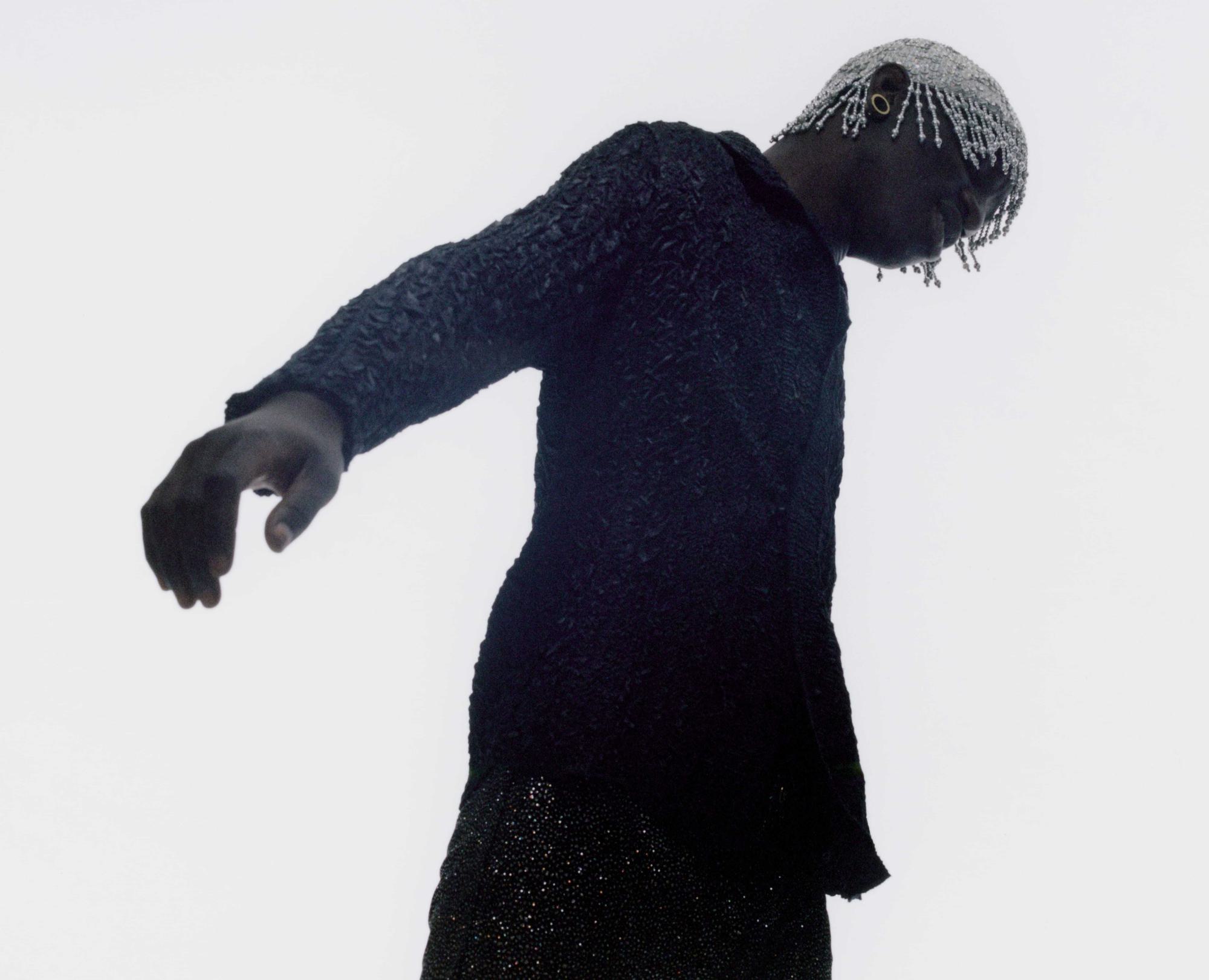 "Organised religion tries to make us believe God is this masculine figure," Ilunga writes on the album notes, "but for me, that doesn't make sense. God is a mother figure and a father figure."
"MotherFather is about stripping all the ideas away, going back to the essence of what it is to be a human being," he continues. "To do that, you have to go through the darkness."
What does he want listeners to take away from the record? "I definitely would like them to start questioning who is their God," he tells me. "Is it your own voice or is it an exterior voice controlling you, like the media and stuff like that; and really just believing in yourself. The whole concept of MotherFather is about being your own god [and] having the masculine and the feminine together in one but also parents and their role in your life."

As our conversation comes to an end, I ask Ilunga what inspires a man that's travelled the globe and experienced things few could ever imagine – there must be something truly awe inspiring that pushes him to create the worlds and textures of his music?
"I get inspired by life," he replies, "I don't watch things like movies so I would say everyday life; travelling, keeping it moving. I haven't settled down since I was born so I've always kept it moving whether it was going from Brussels to Congo to Ivory Coast to South Africa, finishing my studies there then moving to London and finally to Paris, movement has been a huge part of my life and honestly for me to survive as a person I need to keep on moving."

"I'll settle down some day" he adds, "but I think it's the one thing that keeps me going, life in general, I love to observe and absorb as much as I can, intentionally. I was in a relationship for twelve years and that really inspired me but now I'm on a brand new journey on my own which started straight after the separation; so having this new music coming out at this moment, when this new life is beginning for me, is inspiring.
"I found a home in music, in my family, everywhere really, I just need to keep on moving. My home is me, my heart, my mind, my decisions, that's my home"