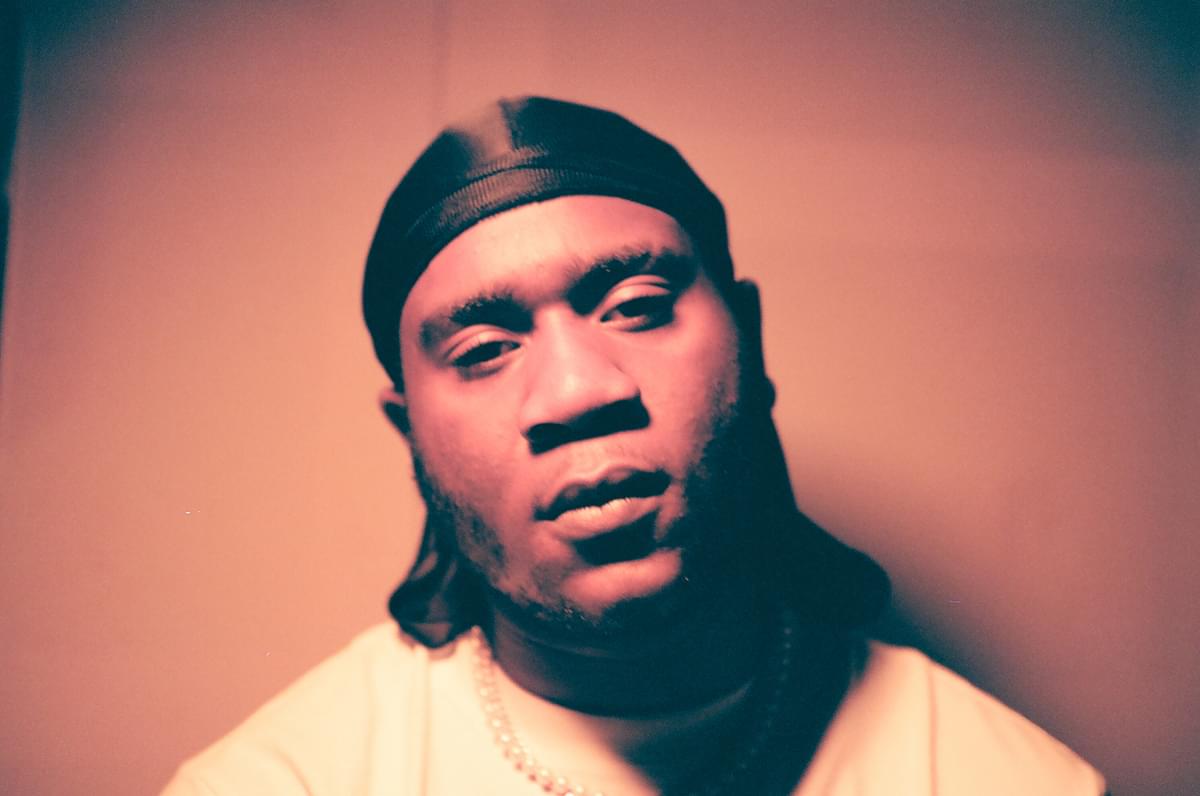 On the Rise

P-rallel
15 August 2022, 08:00
West London's p-rallel is committed to living his best life with his easygoing blend of soulful dance music – and he's taking you along for the ride, too.
I'm in Acton with the artist known as Gio to his family and friends and p-rallel to the rest of the world. It's his studio, a while after he's released his EP, Forward. On one side of the room, a white bookcase is packed with old records. There's a whiteboard with some mysterious scribblings and exciting names. There's even a joint hung on a wall, framed behind some glass: break in case of emergency. Then there's the gargantuan desk, and sat at it is one of London's up-and-coming DJs. By the time we're talking, he's just 22.
P-rallel has sold out nights at Fabric and the Warehouse Project, been nominated for the Guap Gala DJ of the year, and played this year's Glastonbury – indeed, his latest music video with Hak Baker is filmed at the legendary festival. Though he broke out initially with his collaboration with Greentea Peng, "soulboy", p-rallel's path to feel-good, groovy music has been long, hard work.
Growing up in Acton, young Gio was raised on a steady diet of rare groove, slow jams, reggae, soulful house. Despite his relatively young age, he's has been making moves since he was a young teenager – he even did an impromptu studio session at his parent's house with Rejjie Snow and Playboi Carti at just fifteen years old. After brief stints as an engineer for London cloud-rap group Piff Gang, he began slowly and steadily DJing.
P-rallel's father is also a DJ, and parties were regularly thrown at his parent's house, which gave him ample opportunity to start DJing young. Being surrounded by so much music, he knew he wanted to be a musician very early on, and it feels inevitable that he would. The resulting body of work shamelessly spans multiple genres: "I'm genreless. I make everything, and I love it," he says.
'P-rallel' was borne from parallel theory – too many people were listed as 'parallel' on Spotify, hence the dash. The source of his name informs much of his philosophy in life: "Nothing is real, just have fun with it. That's what I'm doing," he explains. "Every day I wake up, I try to find a way to have fun. I just put that through my music. I don't make 'serious' music, just easy stuff to vibe to… and hopefully, I can do that until the day that I die!"
P-rallel's entire ethos is to make soulful music, and it sings out in his artistry. He cites D'Angelo's 'Spanish Joint' as one of the most soulful songs he's listened to, and tells me Michael Jackson as one of his inspirations, particularly as an artist: "the whole package, the dancing, everything."
"Just make good music, be an entertainer," he says. "There's more to producing music – which is alright, you can just drop music… or you can be more. Growing up with Michael Jackson as inspiration, we can do more."
Though he's a seasoned producer, p-rallel finds himself at a precarious spot in his career. Not going to uni, for instance, occasionally causes doubt as to whether it's held him back in terms of life experience. "As a 22-year-old in the industry, there's so many elders. The childhood a lot of people lived, I did not live… as soon as I came out of school, I stepped straight into the industry." Not that it deters him for too long: "I look at elders that don't know what they're doing – I'm like, yeah, it's calm."
In person, p-rallel's just as laidback as his music – cool and collected, something that he's inherited from his parents. Some people, however, misinterpret this as standoffish behaviour. "People tend to find me unapproachable sometimes," he admits, "but that's just me." How does it feel to have people find you unapproachable? "I don't really mind, to be honest!" he laughs. "If you've got the guts to come and talk to me, then you better have great conversation all the time."
Indeed, this is what makes p-rallel so magical to listen to: he only makes music with artists he genuinely connects with. Community is important to p-rallel; on Twitter, he's more likely to promote other people's work, especially those in the Elevation Meditation crew that he's part of. When I ask him about his favourite fashion, he says: "I don't really care for big brands anymore. I just feel my friends are the most important thing in my life. They're they people that need the most support, so I'd rather cosign them than anybody else."
P-rallel prefers to know the artists he works with personally before recording, rather than being paired up by the label – the times this hasn't happened, according to him, went a little wayward. But perhaps it's for the best: p-rallel's music depends on mutual collaboration.
Take Venna, for example, who's featured on multiple tracks throughout p-rallel's discography. The London saxophonist was previously on 'Westborn', one of p-rallel's more popular instrumentals, which is beloved by fans to this day. On Forward, Venna's on 'Can't Get Enough' with indie-pop sensation Rachel Chinouriri, and 'Vibes' with Sam Wise.
"It's amazing, the guy is a god. He hypnotises you with his sounds," p-rallel says. "I had the beat there, which I made with my guitarist. I listened to it, and I was like, yeah – it needs Venna. When he came in, I'm just like, you do your thing. And he just did his thing."
He's has also acted as a tour DJ for artists such as Lava La Rue and Slowthai, who he joined on his Bet You A 5er tour. It was there where he became friends with singer Hak Baker. "We went on nights out after being on tour and stuff. It took us a while to actually get in a session. I had the idea of a song, and I was like, let's get him in, and we made it."
The result is "love me, i'm scum" – a reggae-jungle fusion which is a surprisingly fast-paced switch up for p-rallel. It's a direct result of their shared heritage: "He's a Jamaican and London vibe, it's very relatable for me, personally – a Black boy from Jamaica, or to have that heritage. Being in London and having those two mixed together just makes sense. I mean, we put it in the song."
P-rallel's process is equal parts collaborative and insular. On the one hand, he's choosy about the people he makes music with; their relationship is what usually informs the songs. But when it comes down to it, he tries to let his own intuition guide the music. "I'm very precious on who gives me feedback on things," he tells me. "If you're not from where I'm from, then you can't really understand the point of view that I'm trying to… force? Or push?"
"When it comes to music, I come from a certain place in my life. Certain feedback is only on small details. Even with my manager, I won't send him the song until I'm happy to send him the song." Not even his dad gives him substantial feedback: "Some of my friends will give me feedback. I keep it strict to me and my ears. I'll give myself a month, and I'm like, this needs to change."
Clearly, it's working – and he hopes to shake off the conception that he's just a DJ with his music. "It's an imagery thing – this image of just me being at a certain place where I'm not having to prove myself as hard as I am now. Right now, I'm having as much fun as I can, but it will get to a point where I'm going to have to concentrate more on the directions I do want to go in."
Though p-rallel is just living life now, by the sounds of the names on his whiteboards, he's fast becoming one of London's most in-demand musicians. He's been grinding in music for just shy of a decade – the only direction he could go, it seems, is forward.
Get the Best Fit take on the week in music direct to your inbox every Friday