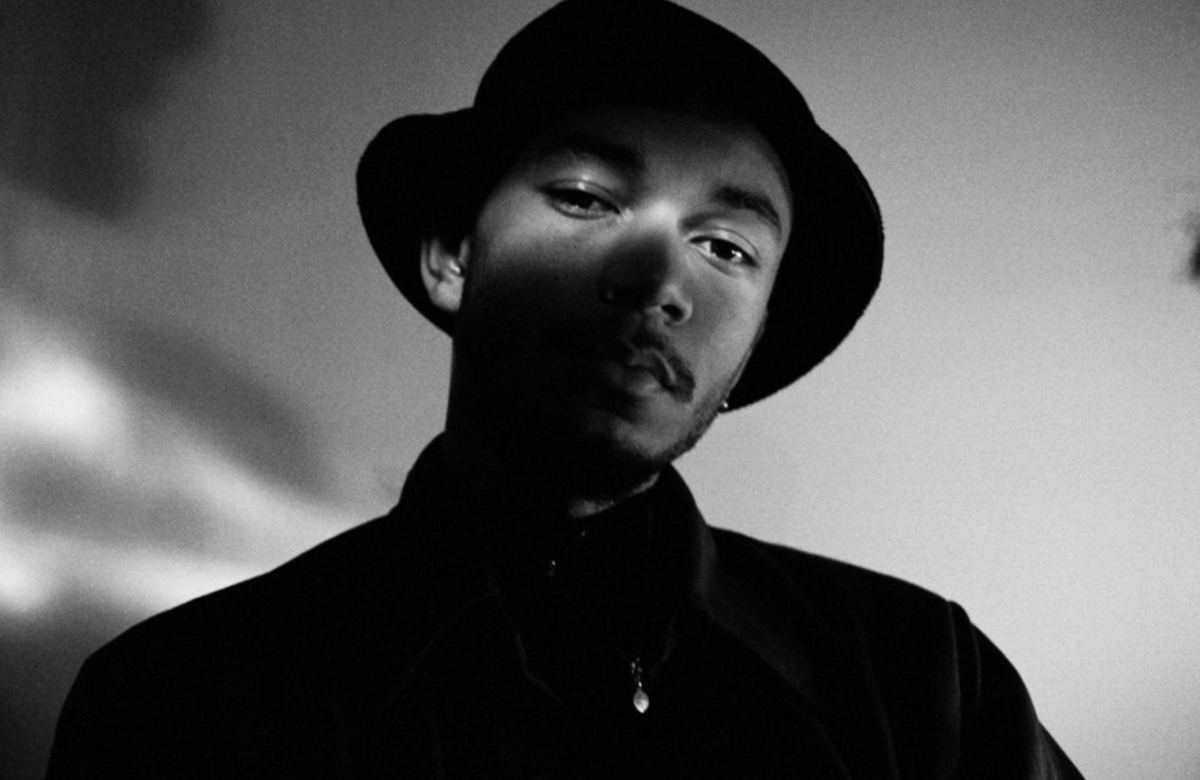 On the Rise

Wesley Joseph
07 May 2020, 09:22
Raised with a hip-hop collective mentality and championed by UK R&B's big guns, Wesley Joseph is ready to cause hysteria.
Getting ready to release his debut project – and with the momentum of two singles keeping the wind in his sails – hushed murmurs of curiousness about Wesley Joseph have swelled to scattered roars of excitement. After directing his own videos and rubbing shoulders with London's best, the Midlands-born songwriter is starting to feel like the music industry's biggest secret.
"This is my first interview so I've got a lot to say." Speaking from his North London flat, Wesley explains that introverted musicians like himself have a lot more to express than people might think. "I was never the loudest person in the room."
That room he's talking about used to be shared with his hip-hop collective, OG Horse—which also featured long-time friend, Jorja Smith. A DIY unit from Walsall, they built up tens of thousands of listeners on Soundcloud before Joseph started channeling his own brand of relatable R&B. Today, Joseph sounds like the UK's answer to Kevin Abstract: lyrically, there's a maturity to the words he raps and sings, as if he's telling stories of a world somewhere between ours and something nostalgic and supernatural.
"It's so funny, y'know," Joseph says of his friendship with Smith. "Our parents were in a band together in Walsall so we grew up together. It's just a coincidence she's a superstar." Originally, he moved to London to study film but couldn't resist his passion for music. These worlds collided when he released his debut music video. "Martyrs", at the end of April.
"I used to tell everyone what I pictured. I want there to be angels. I want all my crew from back home in a voodoo underworld and for there to be a parallel storyline with these two kids running through a field at twilight. Now it's real."
He begged, borrowed and stole to bring his idea to life, with him and his friend missing university to get it made. "It's that resilience of punching above your weight and that youthful naivety where you believe you can make something look like it cost hundreds of thousands because you watched the YouTube tutorial." Surrounding yourself with success is a smart move for the 23 year-old. Joseph appeared in DEAN's music video for "dayfly" in 2018 and managed to turn him into a fan who later pushed Joseph's first singles to millions of people.
Rooted in elements of hip-hop and experimenting with grime production, the diversity of Joseph's sound has got people talking. While a Google search doesn't reveal much about the young artist right now, it's set to be a very different story in a couple of months. "I'm aware that right now things are happening and things are bubbling up," he reveals. "But I'm kind of glad it isn't real yet."
While he has some time to navigate the electricity in the air, there's a lot to decide before that curtain comes up. After winning people over with songs he wrote years ago, it's time to reveal what he's capable of right now. "I want to be the type of artist where the work talks every time," he explains. "I want to be able to wear a mask and not be seen in the light of day, and it still does the same numbers."
Having already crafted and released songs with OG Horse, Joseph has been through the throws of launching new music before. The only difference is this time he's got a team behind him who'll let him stand in the spotlight.
"We'd be doing crazy shit like messaging the biggest artists and managers," he says reminiscing of his first attempts at PR. "Some rapper who was big would fuck with one of the tracks and we'd ask them to pass our name onto blogs. That's bootleg PR."
From private messaging big artists to having stars plug his name, that hunger for success has only become more insatiable as his music finds a wider and more invested audience. "I feel like the best things are made in a place where you're not comfortable. A lot of artists fall victim to delusions of grandeur too early." Being a new artist with all eyes on him carries a lot of pressure, but creating music from an honest place has instilled him with confidence. It's a process he picked up while creating his debut single, "Imaginary Friends".
"It was one of the first times I understood the significance of being true to the song," he says. "Music doesn't always have to be the best thing in the world, it just needs to be honest." It's been nearly four years since he wrote that song and despite waiting until 2020 to release it, he claims it doesn't come close to what he's writing now.
What helps make Joseph stand out in a crowd is his filmmaker approach to music. As a holistic artist he can create worlds and stories that don't start and end with each song. "Every single time I'm making songs It's so visual. There's a cinematic approach to music that benefits the piece so much. I'll make the beat and much like scoring a film, you start picturing different imagery."
In the next few weeks, a film he wrote, edited and scored will be released. "I remember being on the tube when it hit me. I couldn't stop writing and by the time I got off I had pretty much finished it." With a release plan leading up to the album he describes as "Wu-Tang-esque", there's more than just music between now and then. "I'm doing something so specific and it only exists in my head. It's something I live and breathe. I'm never looking to my left or my right.
"When I play stuff to people, I'm always looking to hear them say it reminds them of nothing." For him, being told his music sounds like anyone else can be hard to stomach. "Sadly in this postmodern world of music, you can't pick a snare nobody has used before."
Coming from a collective where you can bounce ideas off your closest friends spawned a competitive space that brought out every member's best, but after a few years navigating the UK's capital, Joseph finds it harder to find a healthy scene. "When you get here, people have 50/50 motives. When they talk to you they're trying to work you out." Adjusting to a larger and more competitive scene carries a learning curve, but Joseph's grind since his teens is what has caught people's attention.
"In London, people will make one decent beat on FruityLoops and start comparing themselves to Kanye West," he laughs. "I'm putting everything on a canvas for people to see. It turns all these thoughts and feelings into something tangible. A lot of people will go through life without realising those moments so I'm privileged to be doing it today. Music is a timestamp. Even if it isn't a universal history, it's been captured." While we'd still think of him as a new artist, in his mind Joseph's success has been a long time coming. "For so long there was nobody," he says. "So for every single person that's locked in already, it means the world."
"Martyrs" is out now.