In Trinkets, Cunning plays the spontaneous Sabine – a character whose identity has many parallels with Cunning's own. Like Cunning, Sabine is a singer, who also happens to be queer. Indeed, the songs Sabine sings in character are ones Cunning has written and released under her own name, independently from the show.
"It was such an honour, and so cool," Cunning says, of the opportunity for her music to appear in Trinkets. "Obviously the character is very me! I got the pages for the audition after a night where I was gigging – a Halloween party where I performed with a sword-swallower! Usually I'd be really stressed about having a show the day before an audition, but this time I was like, 'I am Sabine! I'm coming from a show to read these lines.'
"I showed up an auditioned as an actor, and they checked out my music and said they would be interested in using my songs. Kiwi [Kirsten Smith], a writer of the show, made music such a huge character – the whole soundtrack is awesome, and it was her love for music that made her chose to feature a real artist."
The song that sakes centre stage in Cunning's performance as Sabine is the resonant, striking single "King of Shadow". Written a year previously in session with collaborator Kyle Kelso, Cunning sought to break new ground for herself in the track.
"I wanted to make something with guitar, something a little more intimate," she says. "It was not anywhere near such an epic track at first – it was really whispery, almost, and really acoustic. It reminds me of 'I Wear My Sunglasses At Night', kind of like a sexy stalker – I want to be your shadow, I want be so close to you that we're not even two people anymore. I want be trusted with all your most intimate secrets; I don't need anything from you, I just want be the person who knows you best.' In the chorus, when I say 'I can be the King of Shadow', that's how it makes me feel to be that to somebody."
Whilst the narrative alone is compelling enough, there's another thread to the lyrics that shines a spotlight on Cunning's queer identity.
"I wanted to write something that encorporated male pronouns, because I am genderfluid," she explains. "I wanted an opportunity to express that, even if with symbols, like a King."
"King of Shadow" is not the only release in which Cunning centres her queerness: sultry single "EVE" puts a Sapphic twist on familiar Biblical narratives, and ended up being featured in a recent Riverdale episode.
"I was so excited, 'cause I thought I was going to be behind a gay makeout scene!" Cunning gushes. "That changed but, whatever, it was still very exciting news to get!
"I'm excited that the song came to life, because it's the first song I ever wrote!" she continues. "I don't play instruments – that song was conceived by me singing at my computer video, just improvising lyrics and melody. It's my gay Bible story. All the verses are very sexual, erotic imagery that is inspired by biblical wording. This is our creation story – we don't need that dude!"
Cunning's songwriting method may be a little unorthodox, but it's already spawned an impressive catalogue of what she refers to as "teaser singles" – "they're special to me, but not what I would consider my biggest hits," she explains. Several, however, are all the stronger for not being overblown, such as the lullaby-esque "Birds", released earlier this year.
"I was trying too hard to write a great song – and then on this day I was so tired, and the chorus for 'Birds' came out," Cunning says of the process. "The birds are not a good thing, 'my head is full of birds' – a Hitchcock kind of bird. I wanted it to be guttural, to sound ominous, so I asked the pianist to work with me to find something that felt darker.
"A lot of my songs are so specific lyrically; a little obscure and personal," she continues. "This is super personal, but all within the metaphor of birds. I think that is a cool way to hand the song to anybody, for whatever they're going through. I also got to keep really personal exactly what I'm going through, but still put myself fully out there in how I sing and express myself. It's a really exciting example of how music can be so sublimating, so cathartic, and you don't even really have to tell anybody what you're going through – which is crazy! I feel so naked when I perform that song, and I'm really just talking about birds! It's amazing."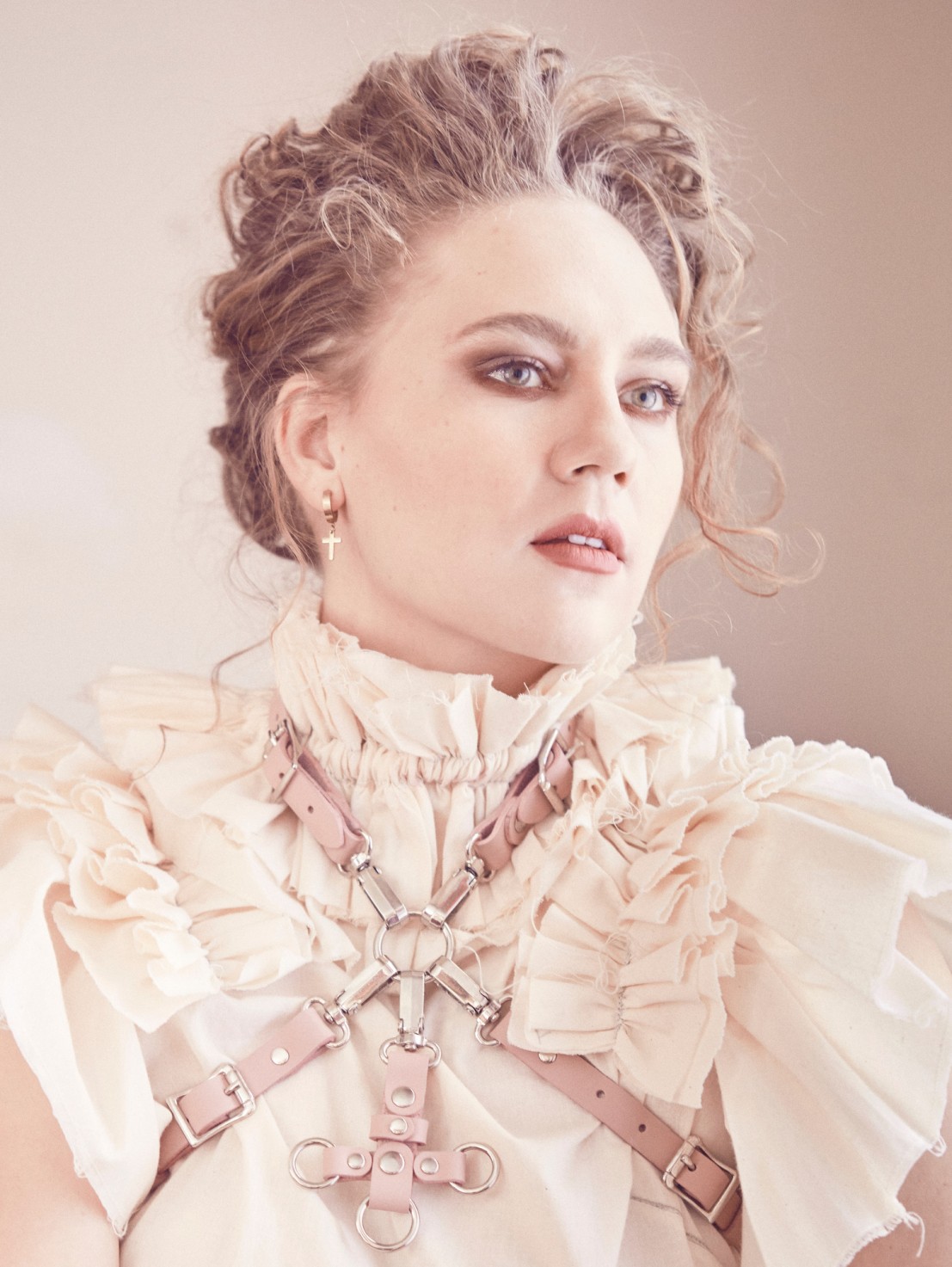 A developing talent for lyrical imagery is not the only medium Cunning has used to express herself through art. A dancer since childhood, she studied at New York's SUNY Purchase dance conservatory before ending up singing in a show with a dance company to which she belonged. Despite "kind of making up" that she could sing, The New York Times gave her previously untapped skills as a vocalist a ringing endorsement.
"They were like, 'where is this girl's album?' I had never considered making music until I got that review," Cunning laughs.
Loath to stay confined even to two disciplines, Cunning also poured her writing abilities into performances as a spoken word poet. Given the way she talks about these experiences, it's understandable why she now chooses to obscure her stories through vivid metaphor. She admits that – having dipped her toe into those waters – the current pressure for marginalised people to confront their trauma again and again through their work is not something that appeals to her.
"I hit my threshold with spoken word when it came to how much of myself I was willing to put out there explicitly. I wrote some really deep [poems] telling exactly what has happened to me and what I've gone through, et cetera. For a while that was really good – to have people come up to me and say that they've experienced it too ­­– but at a certain point it started to feel exploitative of my own experiences. My writing has changed to still tell the truth, but the way that I want to, in a way that still feels like the words are mine.
"It's super important to me that my stories are true and that my message is generous," she continues. "I don't want to hide in my art at all, but sometimes it's just easier to say what you actually feel through metaphor; to take a long time to get there, winding through interesting adjectives. I'm looking to be generous, and not to shock people with my pain or extreme experiences. I'm more interested in inviting people in and knowing that whatever level of pain, or fear, or joy, or happiness, they are invited into the experience.
"For a while, I thought that that [turning my trauma into art] would make the queer community embrace me more. Some artists are more about doing what's for them or what's for their tight-knit community that already gets it, but for me, my mission is to convert a lot of people that don't. I feel like I have the energy and the inspiration to bring people into the conversation instead of cutting them out. I don't judge anybody that has a different perspective – with how quickly things are changing, how progressive the queer community is, how easily divided the world and the country is, if you have the ability and the energy to be inviting, then that's super valuable right now."
"King of Shadow" is out now.