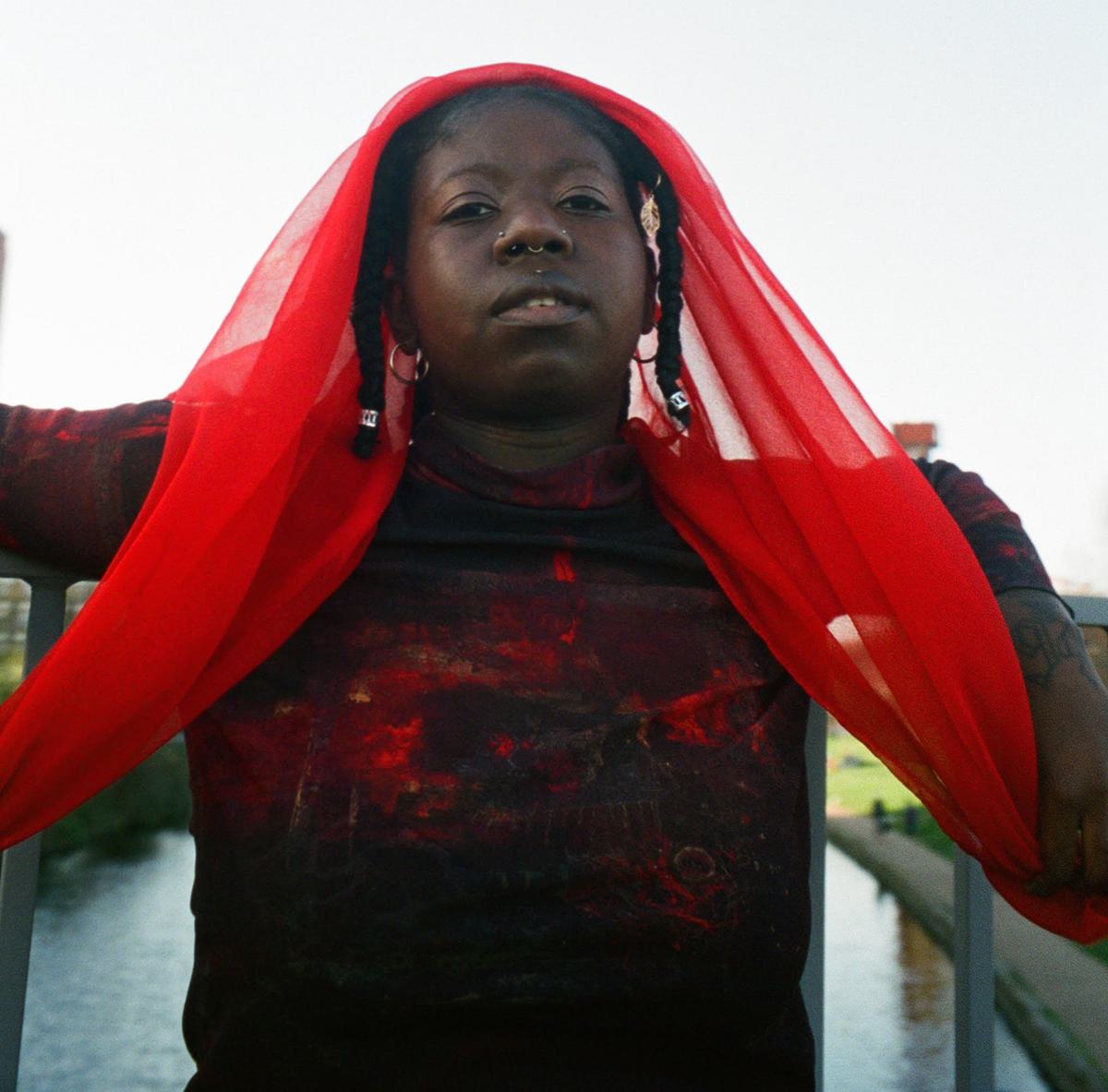 On The Rise: Joviale
16 October 2019, 16:16
As I sit talking with Joviale, she is painstakingly undoing the braids in her hair. The 24-year-old Londoner is clearly an excellent multi-tasker.
That's certainly apparent in her latest EP Crisis where the self-penned "one-man girl-band" brings together three previous singles - suspenseful and dreamy "Dreamboat," jazzy and melodic "Taste of the Heavens," and mellow, multi-instrumental "Storm" - alongside newer number "Struggle Cuddle."
"'Struggle Cuddle' is actually my favorite song on the EP," explains Joviale. "It's the song that embodies my personality the most. The other ones are great and I have my own form of attachment with them in different ways but I feel like "Struggle Cuddle" is the only one that's super introspective but still very playful. For me, it's a song that makes me laugh. I love performing it." Something she knows from her EP launch show at New River Studios in London earlier this month.
"It's about, without sounding too depressing… you know when you're feeling absolute despair but you're still about to laugh about it? It's that basically. It's having a sense of humor about a particular feeling that you know is quite negative. I think it's quite important to have that sometimes," she says matter of factly. The track balances dark themes with playful-yet-creepy harmonies that have a nursery rhyme quality about them. "Struggle Cuddle" was written more recently than the other songs on the EP and has the most upbeat drive of all of her songs to date. According to Joviale, it's a great song to listen to while you're working out.
"I think [Crisis] is less about the crisis I've experienced and it's more about how I'm able to soothe myself of that feeling," Joviale explains. "Whether you're stressed about money or you're stressed about a show or you're stressed about texting back or you're stressed about what to do about the next steps of your career. There are different solutions to different things, right? So I guess I called it Crisis because I didn't know what else to call it, because it was just like I don't want this to now become an anxiety. I feel like this is a good way to put an umbrella term on how I can cope with it and I think the first thing to do when you're coping with some form of anxiety is admit that it's becoming an anxiety, you know?"
Joviale picked up a guitar for the first time in secondary school, but it didn't click with her at the time. Her interest was instead piqued by writing, whether it was journaling her stream of consciousness, writing poems, or crafting short stories and scripts. "I was always writing and as soon as I started putting music to it, it started to write itself," she explains. "I may not know what it's about until a couple of months later, but I definitely know that this song is writing itself and you start to get a feel and get underneath it."
"I think the first thing to do when you're coping with some form of anxiety is admitting that it's becoming an anxiety".
She reached the point where she wanted to share her work, but she battled intense stage fright. When she decided to give the guitar a second chance and teach herself to play three years ago, she discovered her secret weapon onstage. She felt less vulnerable singing her words behind her guitar.
"I have this anxious dream that I'm gonna drop my pick in the middle of the song and I don't know how to play and carry on the song and I had to like end the song. That's one of my biggest fears on stage because my hands get really sweaty," she laughs. "It's like my armor. I feel like I could drop it at any moment and it's quite scary. I think it's because I depend on my guitar being there so much that the thought of not being able to play it properly really scares me."
Her brother is a rapper who releases music under the name Brian Nasty. "He gave me this dusty old amp and an electric guitar that his friend had forgotten around his house," she recalls, explaining her first attempts starting to experiment with tracking and recording on her iPhone mic.
Joviale's first-ever live performance was a happy (if nerve-wracking) accident. She had travelled to Amsterdam to watch her friend perform in a small, university-organized music festival. She had only planned to watch the performances, but when a band dropped out of the festival and a slot opened up, she was asked to play. She had to borrow her friend's Fender Stratocaster for the gig, and with it, she conquered her stage fright for the first time.
Today she plays on a black Fender Telecaster that she has customized with her name and heart stickers. "It's not actually mine. It's my friend's. They lent it to me and I haven't given it back and it's been almost a year," she admits. "They've never seen it, so I'm just hoping they carry on not coming to my shows and seeing what I've done to their guitar."
"As strange as it is, I've never tried to be found. I'm actually terrified of being found."
Her second show was at a bar in New York City, where she stayed for three months in the summer of 2017. It was a Cuban bar, and she recalls sipping a pina colada after playing for only 10 people. At this point, she was also releasing demos and being contacted by music industry professionals. "As strange as it is, I've never tried to be found," she tells me. "I'm actually terrified of being found."
Her third time appearing on stage was her first "proper" show that she organized and advertised. "I got my friends to play with me and my brother played with me and it was kind of the first time I shared my music in my own proper gig setting with my band," she remembers. The ragtag bunch featured Chloe Borthwick on the cornet, and Annabelle Sami on the saxophone. Now the trio has the nickname "Joviale and the Poisonettes" after Joviale's Instagram handle "guccipoison."
The band soon welcomed violinist Amirah De Bourgh and pianist Evan Mason. "Eventually we started giving everyone their poison names. The violinist is Baby Poison and the pianist, he joined and he's called Jean Paul Poison. Then we started calling Bullion, my producer, we call him Blade Poison. It's funny because if you met him, he's so not a "blade" kind of guy. He's just super chill, but we call him Blade and it kind of makes him sound really dangerous," she says with a little laugh. "It's kind of a wacky band. We don't really have a traditional setup but we're figuring ways to make that work without it sounding too crazy onstage."
Joviale graduated in the summer of 2018 from Queen Mary University of London, where she studied Spanish and French. She experienced the same existential crisis that strikes many recent graduates, as she worked as a waitress and felt severe anxiety about her future career.
Now she works as a teaching assistant for special needs kids by day. She works with 11-13-year-old children who struggle with a variety of issues. "These kids are just lovely, they're just so gorgeous. I love playing with them and helping them with their homework and assisting them with their sensory needs. It's hard, I'm not like chipper after work every day, but it is one of those things that like, if I wasn't doing this what would I be doing?"
"Right now, it feels like that's my real life and music is my double life. It's definitely something that is shaping me in some way," says Joviale. "I think it aligns with the kind of work I want to be doing more so in my life in the long term. I don't think it's necessarily just music or just whatever. I'm still figuring out the kind of artist I want to be and the kind of project I want to be involved with, and I definitely feel like this job is helping me get there."
"I'm still figuring out the kind of artist I want to be and the kind of project I want to be involved with"
When it comes to consuming music, Joviale is a self-described "gorger." She has always binged on the music she is drawn to, which can be anything from alternative outfits like Grizzly Bear to pop-charged Justin Timberlake right through to jazz classics like Billie Holiday and the avant-garde sounds of Serge Gainsbourg. She also grew up with her mother's African music, Rumba, Gospel, and Latin.
Joviale's artistic inspirations span beyond just music, and she is still sorting out how to define herself as an artist. She has directed all but one of her music videos, she is learning how to use a mixing desk. She does yoga, meditates, and dances. Music is just a small portion of her artistic practices.
"I'm still computing that this is happening because for me I just started like literally just started. I'm still learning to write songs, I'm still learning what kind of artist I want to be. I'm still very much learning what kind of project I want to be involved in," says Joviale. She has just begun her journey of artistic expression, and it has already proven to be exciting and diverse. Only time will tell where it leads her.