On the Rise

Hazlett
20 April 2023, 07:45
Australian-born, Sweden-based songwriter Hazlett is offering up a hazy, textured version of the classic singer-songwriter sound.
Inside Mitchell Hazlett Lewis's guitar case is a birthday card. Adorning the top of this treasured relic is a sentiment he lives by – "Everything happens for a reason."
For the Australian-born songwriter – better known by his middle name – fate has been a loyal companion. Now residing in Stockholm, he's amassed millions of streams (his breakthrough coming with the 2019 folk-indie treasure "Monsters") and earlier this year unveiled debut album Bloom Mountain, his journey to the Nordic paradise began with a career as a ghostwriter and bassist-for-hire. Playing in various pub outfits, it was here that the cogs for his future as Hazlett began turning. But knowing there was more to life than playing "Wonderwall" to revellers barely paying attention, instead, he had bigger ambitions.

Starting tentatively by posting songs online after a few stints playing his own material live, it was here he caught the attention of a fellow Australian friend's wife: "She said you little shit you didn't tell me you can sing!" Hazlett laughs. Before long, a fork in the road appeared. Imploring him to head over to Sweden where he was working in publishing, Hazlett initially declined. Twice.

He was faced with two choices; continue down his current path – a respectable job in an advertising agency ("I was a shitty graphic designer turned copywriter") he'd wound up in after one band devolution too many – or pack that in and see where his talents could take him. "I was trying to be a big boy and put my adult pants on and get a proper job and stable career," Hazlett recalls laughing, "and he kept calling maybe once every month. He was like, 'I really want you to come out here', and the big push ended up actually being from my mom, she was like I think you should probably give it one more crack, which is like the opposite of what I was expecting from my parents!"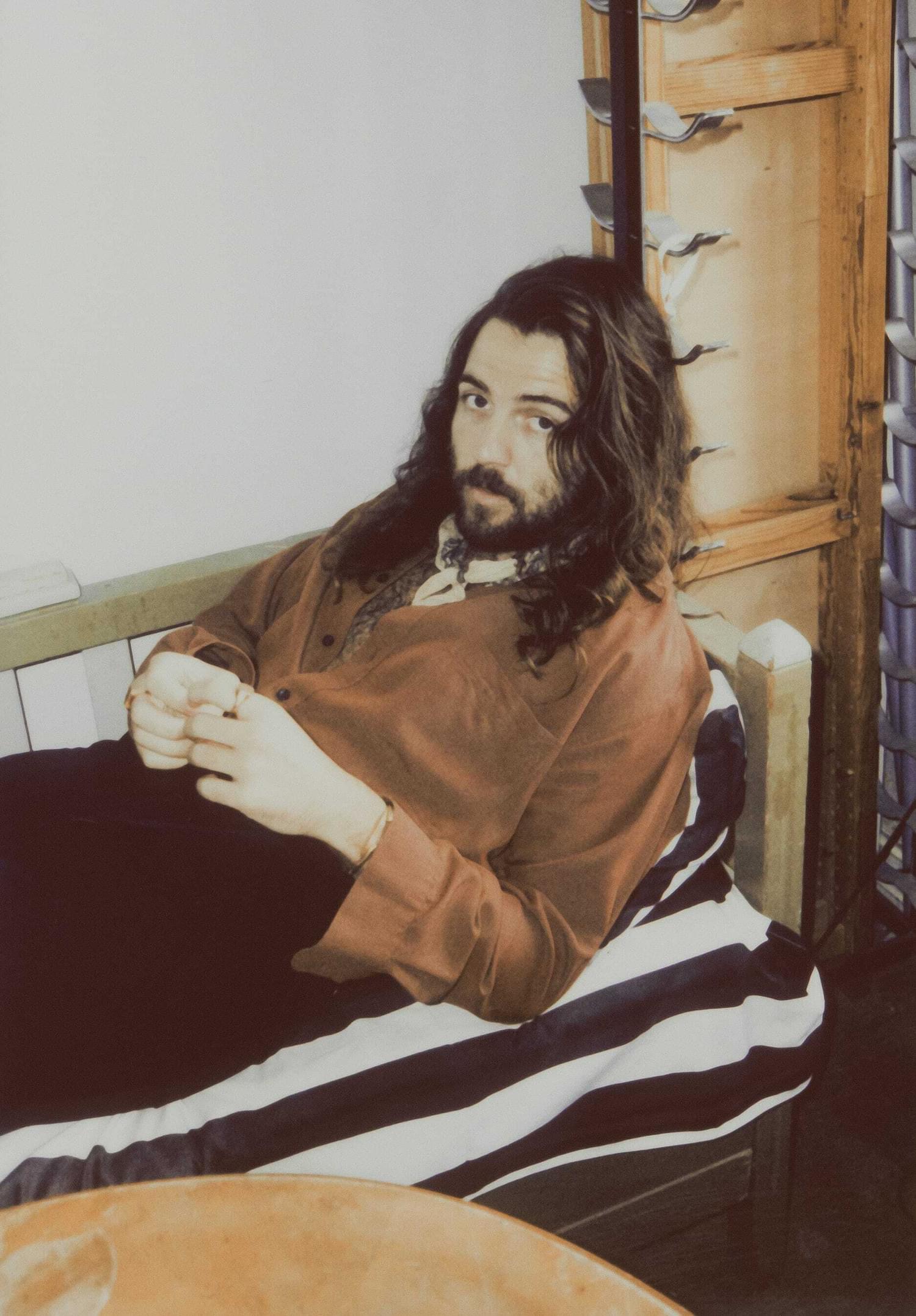 Pushed by the end of a relationship – with the road bare and open before him – Hazlett boarded a flight, and fate took over. This brings us back to that birthday card. "It's the only consistent thing that goes with me everywhere, so yeah, I am a big believer in that," he nods. "It sounds like such a wishy-washy thing, but honestly, when I'm on stage and maybe no one came to my show, or I'm like this song sucks, why did I even write the song…everything happens for a reason. It's such an all-encompassing thing to say and actually does help with keeping that perspective with everything going on."
Initially embarking on a staggering commute, his sojourns between Australia and Sweden on the journey to establish Hazlett soon meant it was time to pack up for good and head to Europe. "It was like I was working on mine or something," he laughs. "I'd go in for a couple months, go back home for a couple months, save up money. Go back for a couple months [then] we tried working online but I really don't like that," he says disdainfully.

While taking to Sweden felt natural, there were some caveats. One culture shock in his new homestead was humour. While missing "that Australian connection – sarcasm doesn't go down that well in Sweden," he also found a dual facet to his new countrymen. "Swedes are the nicest people in the world, they'd give you the shirt off their back and invite you to coffee at 1am. But that's when they know you, and if they don't know you, they're very to themselves. No one really talks on the train and people think I'm weird if I say good morning. That was a bit of a shift."
Moving in the early stages of 2020, when the lockdowns eventually came in, isolation took hold, But it was at this time fate offered up another hand. "It was a very introspective time, too," says Hazlett. "I spent a lot of time just in my room writing and recording and things like that. So I think it's almost become a bit of a pressure cooker being over there. Whereas I might have had the safety blanket of being back home in Australia and watching and waiting between being productive and things like that. Whereas moving up here is all I had was this."
For all his grand movements in embarking on this adventure, stepping forward to his place at the front of the stage didn't come naturally. Admitting he used to get "very sick and nervous," before singing in public no matter the size of the crowd. As time passed he found that the more authentic he was in the songs he was writing, the calmer he felt. His moment of clarity in regards to "connecting with people more because it started being from a more honest, authentic place, as opposed to writing what I think people could relate to," was pivotal. While his earlier material, stretching back to 2016, presents Hazlett's rawest ambition, it wasn't until Bloom Mountain that he could confidently say "It's the first thing that I'm genuinely happy with."
Last year's single "Please Don't Be" was an important step for Hazlett in this realisation. Referring to it as a moment he found his voice, "that song was the first where, I didn't yell per se but I wasn't trying to be timid." As he puts it, "trying to be funny and imitate someone while I was writing that song," was the catalyst for his confidence to build beyond just his voice. "There's a few people listening, so maybe I'm not doing as bad as I think I am so yeah, the confidence was growing to some extent [but] it's a constant battle."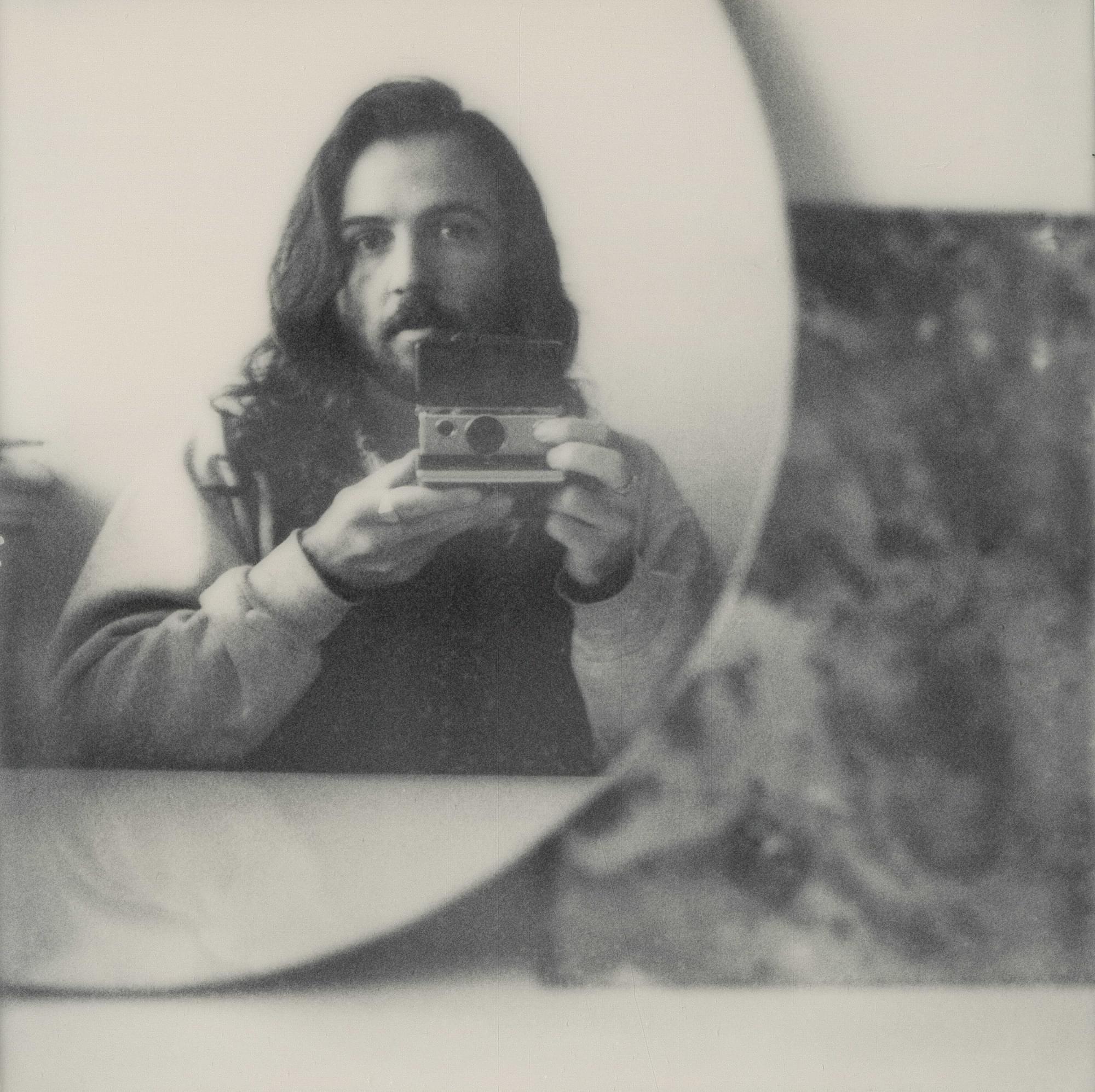 Stood at the back of the stage in his previous life, it was here that story-telling and picking up on the nuances of life came to fruition. "Just collecting information, basically, like collecting stories," he says, "as cliche as that sounds from a singer-songwriter. With all the things that I write about, I wear most of my influences on my sleeve to some extent."
Hazlett's sound is an emotional culmination of experience and exposure. Songwriter types such as Bruce Springsteen are gently prevalent – who his mum introduced him to – while his own discoveries of the likes of Bon Ivor and The National gently mould the authenticity into a putty of harmonious deliverance.
Honing his sound from the standard fare acoustic guitar and love-lorn worldview into something hued with dewy electronica came from his first sojourn to Sweden. The initial idea was to test the waters with various songwriting partners. But it was the first name that he coupled with that stuck, one Freddy Alexander. "He comes from a different world," Hazlett gushes. "He's produced massive pop songs…he's done everything. And he's just like a very clean producer who likes to tune everything to the nth degree, and everything's very slick in that production." This was a fateful meeting that uncovered Hazlett's truth. "I didn't want the music just to be a guy with a guitar playing singer-songwriter songs, I feel like I want it to be a bit more than that."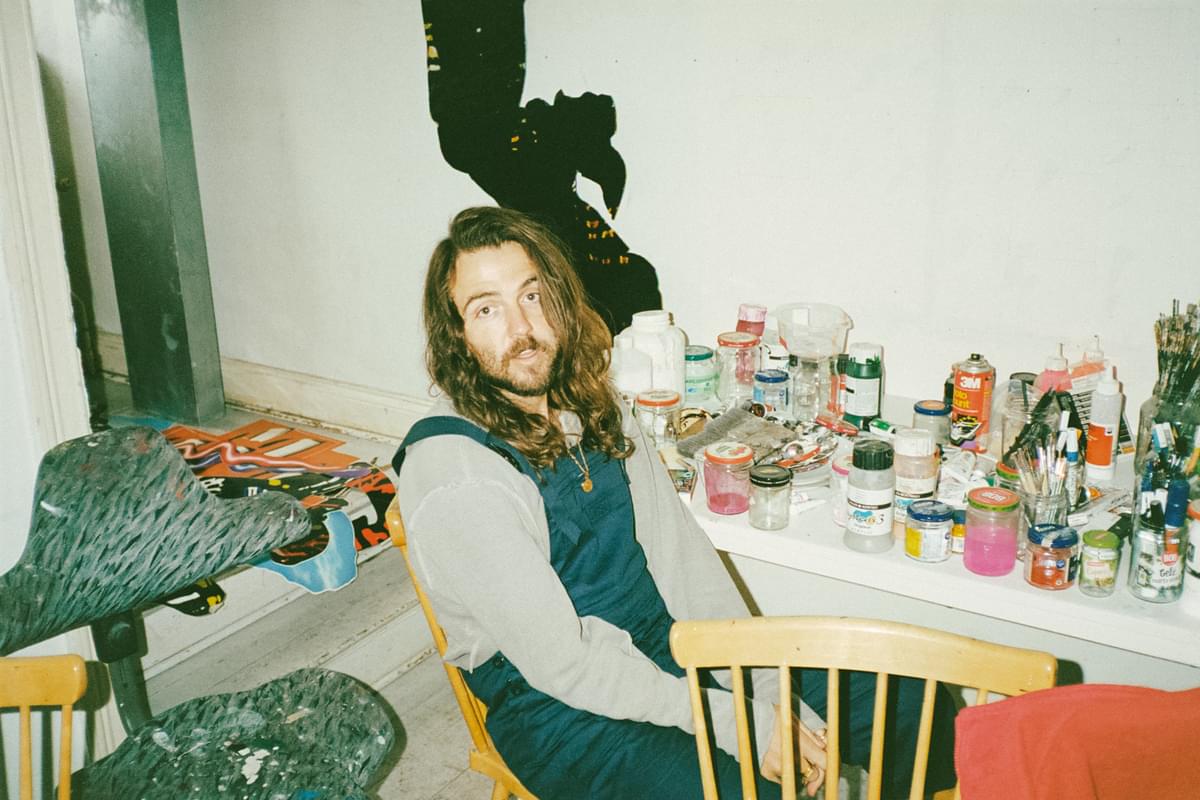 Music is made up of songwriters and a production-savvy counterpart who brings the vision to life. On his current partnership with Alexander, Hazlett motions that "It's hard to describe, it's a chemistry thing that's so hard to find in someone else. Like I love Bruce Springsteen. I could meet Bruce Springsteen, and we could have horrible songwriting chemistry, and that would make me cry myself to sleep for a week straight, but it kind of is what it is at the end of the day. And I guess that's one of the biggest hurdles that I had to overcome in the past few years of writing and trying to write with more people was that you're not gonna click with everyone musically."

There is a certain agency you have to remove when embarking on a musical career. From those partnerships that wind up changing your entire trajectory to traversing the globe, be it touring or for more permanent fixtures, all anyone can do is live by that timeless sentiment printed upon that tattered birthday card. "I think most artists have days where they're like, why am I doing this?" Reflecting on those still in the ad agency business who are all finding their own success, the greener grass sometimes seems appealing, especially in the reality of "standing outside a cafe using free Wi-Fi to make a phone call," as he is now.

But, some things in life are more important than stability and income. "When I look back, I wasn't exactly happy, which is what my mum picked up on." And that's Hazlett's charm. He hones in on the minutiae of life and can turn the reality of not wanting a lover to leave, or to embolden senses into something impossible to ignore. "I think in the end, I'd much rather be doing this and seeing where it takes me," he ends, because after all, everything happens for a reason.

Get the Best Fit take on the week in music direct to your inbox every Friday