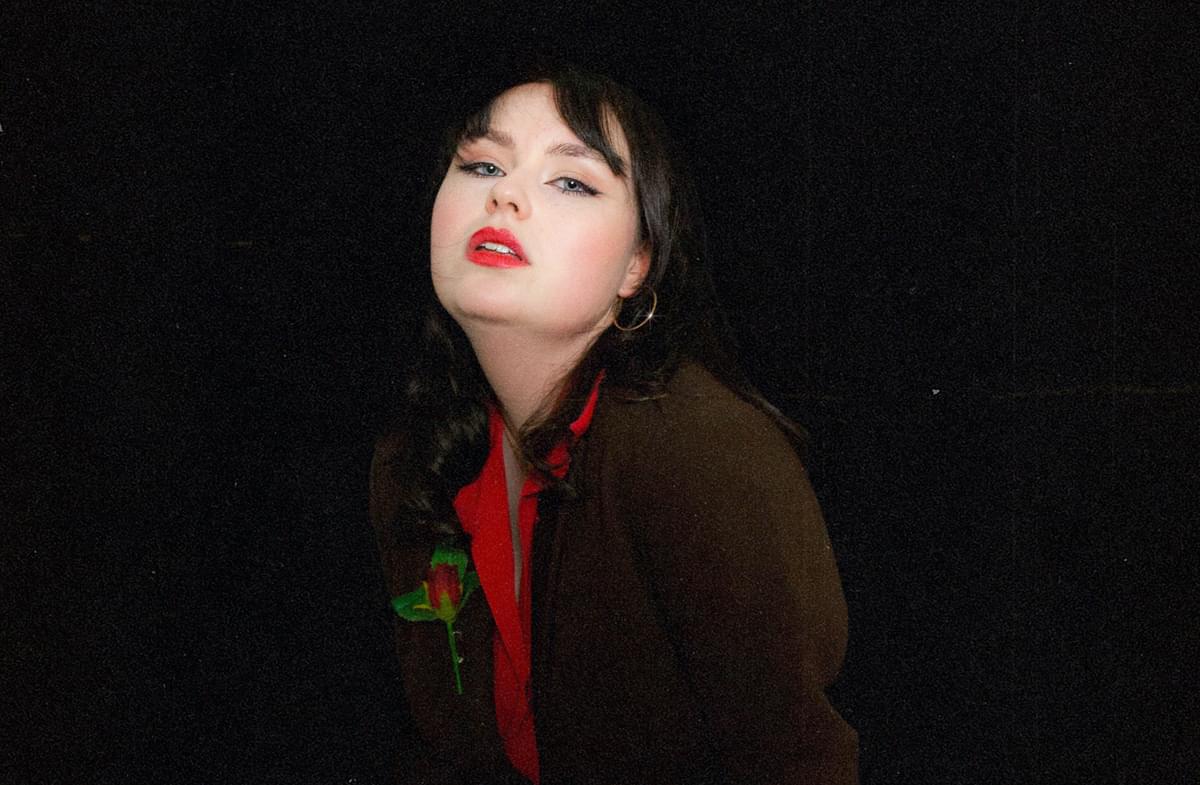 On the Rise

Ellie Bleach
04 October 2022, 09:00
Ellie Bleach has the warm disposition of a friend you've known for years.
She sits before me, beaming smile, piercing blue eyes, and the faded black ink of a stamp on the back of her hand from a gig she went to the night before. That gig was also a date, and she's a bit hungover. "I'm not very good at dating so I'm trying to get better," she says. "I'm an all or nothing gal. If I'm not obsessed with them, then I won't bother."
"I'm trying to instead be like, did I have a nice time? Yes. I will see them again. Rather than be like, are they my soulmate, carved by god to be my one and only?!" she dramatises with charm.

Ellie Bleach seems to have an attraction, whether intentional or not, to things that are objectively and palpably interesting. It's a running theme throughout her life. Take her name, for example, which sounds like it's an alias but remarkably isn't. Even her first brush with music was under peculiar circumstances, in the form of piano lessons as a child from a "quite scary" teacher who had a side hustle as a pet healer. Her faith was Christianity, and "she smelled of wine, even though lessons were at 2pm," Bleach recalls with an expression that's part bemusement, part glee.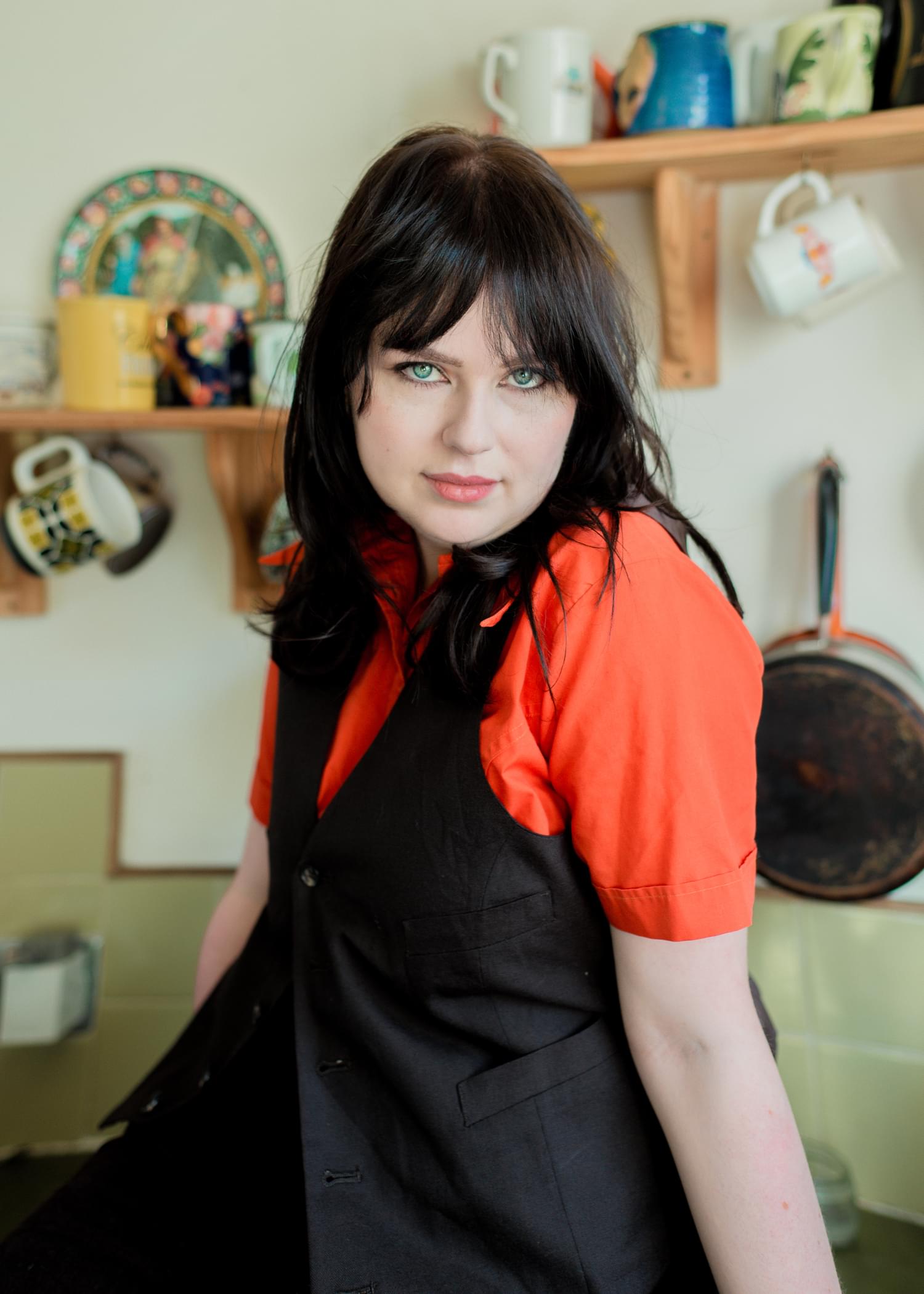 These lessons started because Bleach's grandmother was a piano player and an accompanist, so the instrument was always a staple in her formative years. She and her sister were "forced to sing" along to her grandmother's playing, even after the lessons stopped, and Bleach credits the experience as having partly moulded her artistry.

"When I first learnt what music was, it was very much from a church music hall angle," she says. "And because I was a kid, it didn't really click that you can play pop songs and you can play whatever you want on these instruments. Then I had a new lease of life, when I was 12 or 13."

What did Ellie Bleach look like at that age? "I was obsessed with Marina and the Diamonds. Because she's primarily a pianist, I learned loads of her songs. I remember spending days learning 'I Am Not A Robot' from her first album, and my mum was so pissed off because they're just straight chords, and I was still fucking it up. Piano pop is definitely how I learnt how music worked."
Though that musical style is still present in the material she's making now, adult Ellie Bleach is far more complex. There's a witty and sharp edge to her music, evocative of '90s alternative icons Fiona Apple and Alanis Morissette, while the production of her debut EP No Elegant Way To Sell Out takes inspiration from the soft rock and easy listening of the '70s and early '80s.
Bleach is much more than her influences, though. Her songs take you down mosaiced rabbit holes, beguiling and meandering short stories that are as brilliant and as vibrant as the woman who writes them.
Though she hated musical theatre because she "found it embarrassing," Bleach's music is undeniably comparable to the performance style in its grandiose nature, much like her teenage loves Marina and the Diamonds, Lana Del Rey and Florence + the Machine. "I think what those three have in common is that they get lumped into the category of sad girl musicians, but all of them have a very nuanced persona, and a world that they build," Bleach explains.

"Especially Lana Del Rey. I don't think she's the most poetic lyricist of all time, but in terms of establishing a voice, anyone off the street could probably tell you what the average Lana Del Rey song is about. Not that I want to emulate that particular aesthetic, but I'd love to create my own version of that, where anyone would be able to tell you what an Ellie Bleach song is about."
Having been a staple of the London gigging circuit for several years now, a number of tracks from Bleach's new EP have already existed for quite a while in various iterations and navigating their immortalisation has been quite nuanced. "When it came to recording, I felt like I already had several demos that evolved over the years, like 'Big Strong Man', which I wrote in 2018," she says. "I was putting off recording it because I hadn't quite decided on what I wanted the final arrangement to be."
"I think where it becomes difficult to do both songwriting and production is when you have the bones of what you think is going to be a really good song, and then you're like, whatever decision I make on production, that's going to be how the song exists. I'd like to think that I do a lot of production, but I'm really not very good at engineering."
"The engineer I work with, Dave Mountain, is great because he records in a mix of analogue and digital. He likes to record the tracks on a digital interface, edit them digitally and run them through a tape machine so they have really nice analogue sounds, which is great for me because I insist on doing a million takes for everything, and doing that on analogue would be a nightmare."
Favouring the fictional over the personal, on No Elegant Way To Sell Out Bleach entertainingly writes from the perspective of various characters that are living through enhanced circumstances inspired by her own life. "I just really enjoy writing from the perspective of a character that might be a little bit more unhinged than me," she explains. "I didn't really set out to do this, but what other people have told me was that all of these characters are very lonely and desperate, and have something wrong that they want to fix."
"I'm really drawn to media about ambition, loneliness, and desperation. Especially in film and suburban gothic, like Todd Solondz. He did Welcome to the Dollhouse and later Happiness, which is a super depressing look at middle America. Every character is desperately unhappy and fucked up, but in a very quiet, subdued way."
"I'm also drawn to idleness. That feeling of having a longing and yearning for something but not really doing anything about it. I think it's also quite common in a lot of the characters in my songs, like a feeling that the narrator knows they'll never be able to fully quench. I'm not very good at raw sadness."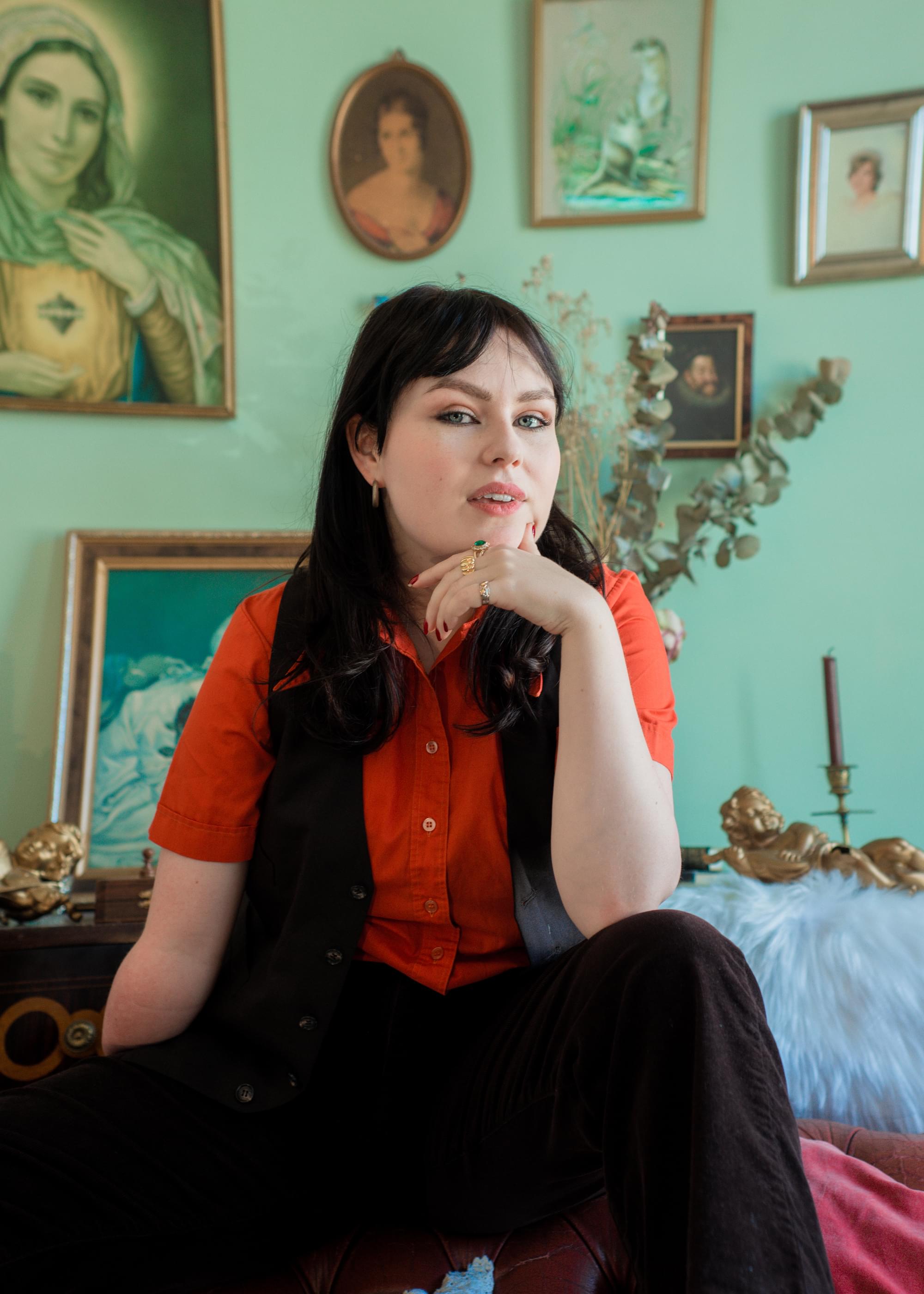 Each song on No Elegant Way To Sell Out is assigned its own character, taking the form of The Young Professional, The Genius, The Femme Fatale, The Other Woman and The Entertainer. The characters come with their own cards designed by Bleach herself, and are available as inserts with the vinyl edition of the EP. "I wanted to make them like tarot cards, but I'm not good enough at graphic design to do that," she says, laughing.

From meticulous details of Manhattan in "Tupperware Party" (though she has never actually been to New York) to more true-to-life moments on "Something Wrong", which she says is the most confessional she's going to get on a song, Bleach's concoction of the familiar and fantastical shows a special type of astuteness, manifesting as comforting escapism that seems to be beneficial for both writer and listener.
"Being a musician is all about feeling both pride and shame at all times," she says. "Being an artist or creative where you have to put yourself out there... it's always a bit fucking mortifying to be honest."
"The weird thing about doing something publicly creative is that anyone can offer their opinion.If you work in marketing, it's only the people you work with who know how good you are. Whereas if you're a musician, anyone can listen to music and decide whether you're good or not. I'm very bad at having thick skin. I want to not care so much if some people don't like my music. I'm a big people pleaser in that way."
Get the Best Fit take on the week in music direct to your inbox every Friday