"The real message is that we're not alone. Like, in any sense, we're not alone. If you believe in spiritual stuff you're not alone, we're not alone in scientific terms, I don't know…There's just always somebody there."
22-year-old Ali Davidson, better known as Ayy, is talking about his new EP, Limbo. Despite it feeling very 'now' – in its mix of woozy sad trap and more traditional, Rhodes-backed hip-hop – the record was made at a very different time for the young artist. "I was in such a dark place because I didn't know who I was as a person or where I was going. A lot of things were changing and I don't do well with change, so, to go through a lot of it at once, you know, it was too much at times."
Ayy recently came out as trans, so looking back to four years ago during the making of Limbo, it's clear to see it was a beneficial outlet for his thoughts and feelings – a deep dive into his psyche at a time of intense confusion and self-discovery. The six tracks lyrically cover themes from lucid dreaming, intense anxiety and depression, smoking the pain away and speaking to imaginary figures: "Am I dead yet / mind playing tricks on me I don't know what is real / conversations with Hades as I sit back and chill / only guy to convince me I should take all of these pills". Ayy is open, forthright and matter-of-fact when discussing these topics that many struggle to even think about coherently.
Growing up in Wolverhampton, Davidson lived the usual small-town life. His environment – a house where silence was not an option – spawned his intense love for music. "It's just always on at home, whether it's the radio or my dad's records," says Davidson. "My dad was playing a lot of reggae artists, a lot of Lover's Rock, he's a big Sade fan." The 22-year-old is back living at home after a year away at university and the music still never stops – "It's been that way since I can remember!"
Before our conversation I was led to believe Davidson at least lived in London, to which I hear an immediate scoff in disbelief. "Absolutely not, I avoid it as much as possible to be honest." Despite this dislike of the big city, he depicts his own hometown with a trademark bleakness. "It's like a ghost town really, but with a lot of talent". Wolves is only 30 miles from the UK's second biggest city Birmingham, where he spent time at university, but it's musical landscape is maybe not quite as evolved. "There's definitely a music scene, everyone's doing things, but most people are just out for themselves." More and more artists, specifically in UK underground scenes, are flying the flag for their hometowns not just lyrically, but by physically planting it and staying put. Ayy is firmly in this camp. "We definitely don't have to move to have the same opportunities anymore, we just need to bring the actual opportunities to us here – it's not like we don't have the talent".
You can say that again. Ayy's first track to drop on streaming services was through Future Bubblers, the brainchild of Gilles Peterson and the talent discovery and development arm of the Brownswood Music family.
"It just came about through their Worldwide FM presenters messaging me on SoundCloud to ask if they could play my track "25 Degrees" on the show," Davidson recalls. "I didn't see it for a while but coincidentally when I did they were opening the submissions process for their 3rd year running the project."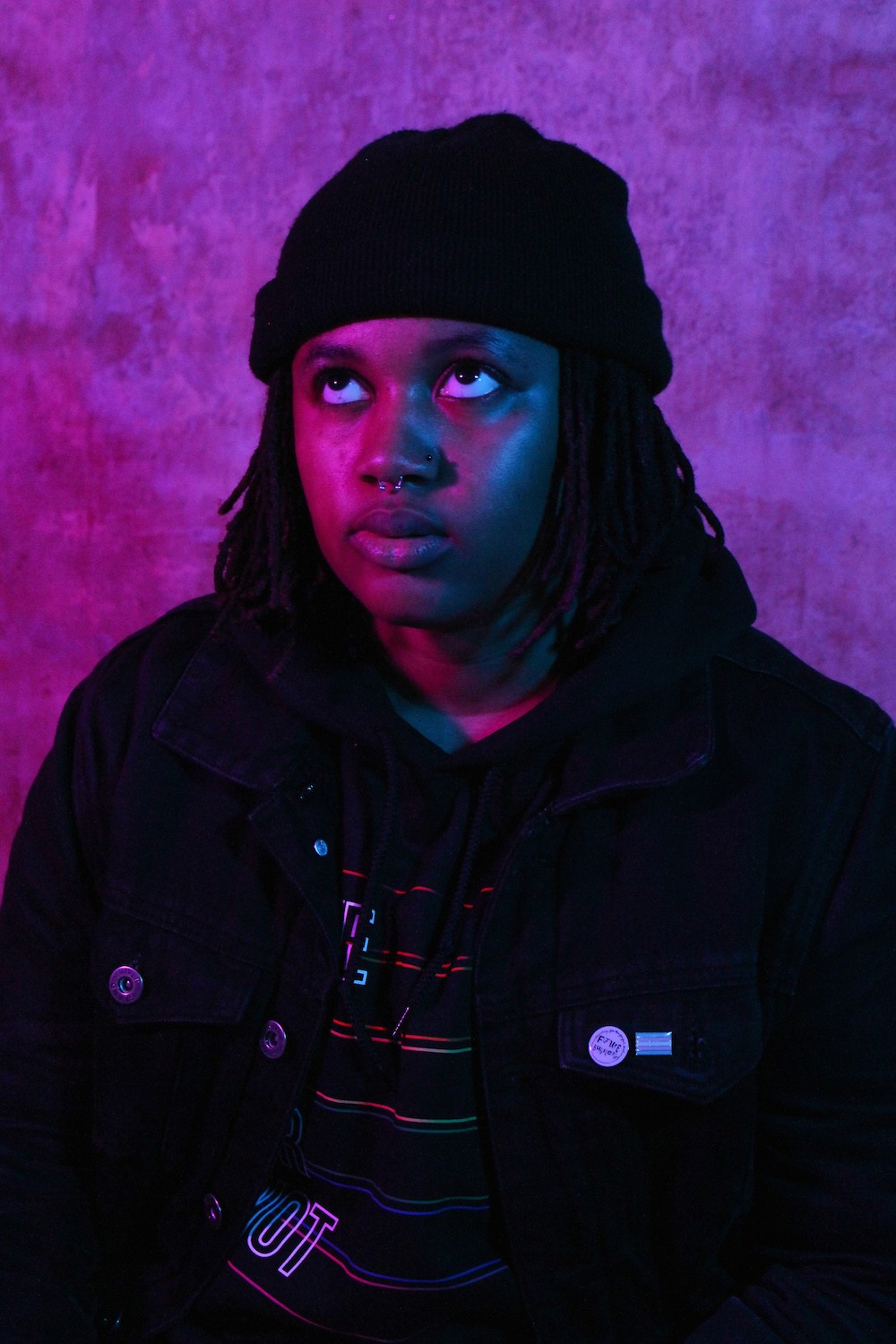 He wasn't overly expectant, but was proved wrong after being chosen to be featured out of over 250 applicants. It was a very productive and valuable experience for young Davidson, whose priority used to be "not interacting face-to-face unless I really need to" and keeping himself to himself. "I've tried to get out a bit more now," he admits, "I'm just trying to start a routine where I'm not isolated as much. During the day I'll make music and then later on I'll kind of venture outside and see what's happening."
Although he rapped as a teen inspired by his favourite hip-hop records (A Tribe Called Quest and Tyler the Creator are key talking points) Davidson's first real steps into music was during university. "I did Music Performance so we had to write original songs. It was the first time I'd written an actual 'singing song'..." he laughs. "It was a popular music-based course so we had to listen to a lot of chart music or stuff like The Beatles which I wasn't used to."
Luckily, Davidson now sees that exposure as a positive. "It definitely affected my music taste. I listen to a lot more Fleetwood Mac now and that's cool." Universities provide free access to a range of equipment and software for their students, which Davidson was sure to utilise. The first track he ever released on Soundcloud was a random beat plus his newfound lyrics recorded using uni microphones. "There was a guy just there the studio… I just asked him to mix it down while I was there and that was it!"
Apart from free studio equipment, Davidson found some solace at university through meeting new people in the LGBT community. "I started going to Pride. I'm not really a fan of it but it was worth it for who I met. A lot of people weren't conforming, as in like, refusing to be put into a box. And I was like okay well if you can see yourself as that then why can't I be like that? It opened my mind a bit… to be fair it opened my mind a lot."
Two years later and Davidson had completed his course, but it drained him. "It was three years rolled into two and I had stress coming from everywhere. I moved back home after being in Birmingham for a year – all the change was really difficult." But he clarifies that he's in "a different mindset now compared to when I was making Limbo".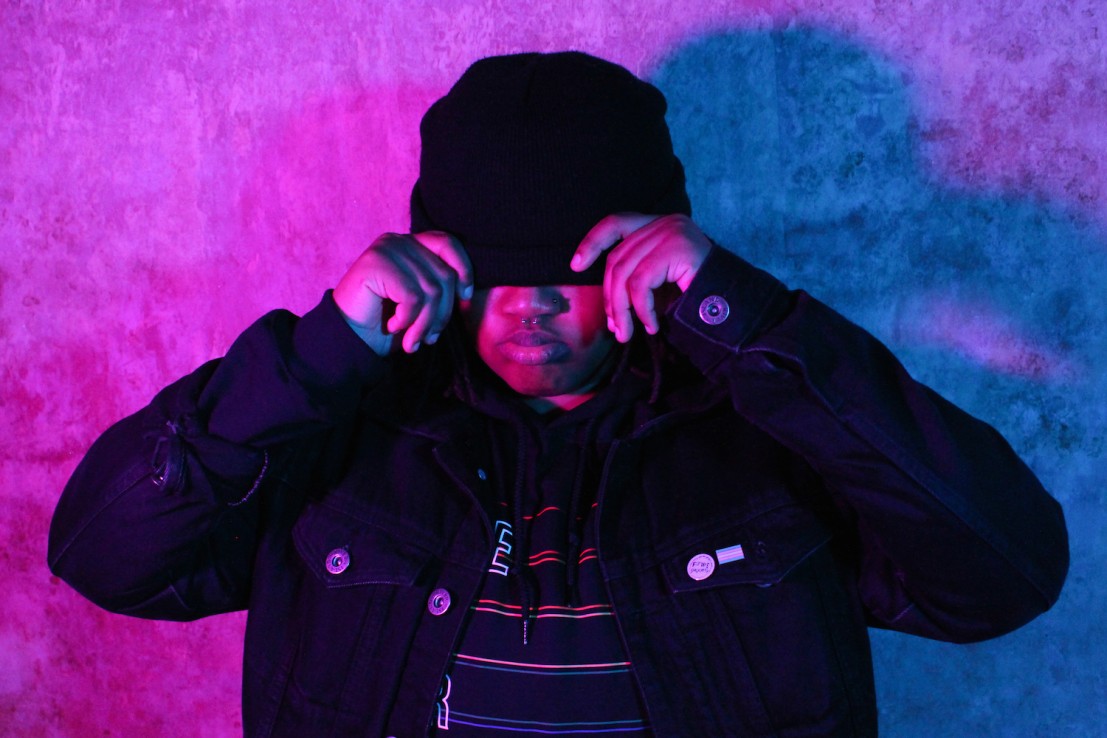 Limbo is just out, but was penned and recorded much earlier. "I started it in 2016, it was finished maybe a year later," Davidson ponders. "I ran out of money. I was just sitting on the songs contemplating what I should do with them, then luckily I got commissioned by Punch Records in Birmingham who gave me some money towards recording." He's over the moon the process was completed but also understandably frustrated at the longevity of it all. "It's a really long time to be sitting on music personally. In that sense, I've moved past Limbo now and I'm doing new things but I've promised so many people it's coming that there's no turning back now!" he laughs.
It's clear this is very literally the beginning for Ayy, and somewhat still his past in many senses. He's got much more new music in the works: aside from producing other artists, he's already planning a follow-up EP around May with goals to make his first video as well as design his own artwork as another creative outlet.
"I'm very particular but not yet tech-savvy enough when it comes to graphic design. I'm sort of thinking about starting a comic book. I already have the characters in my mind that stem from how I see myself as a musician." His aims for the future are straightforward but honourable. "I just want to keep making music and hope people hear it. People in small places, people that need to hear it, people that need to know whatever they're going through…" he says. "Somebody else is going through it and there's a way out."
Limbo is out now.