Ashlyn Rae Wilson got married when she was only 23. It was a beach wedding, which would have been ideal had it not been for her lifelong fear of the ocean. Still, she had a nice time. Back then, she thought it was romantic. Beautiful, even. He liked the beach; she saw it as a compromise.
Ashlyn, now known as Ashe, grew up in San José, only a 45 minute drive away from the ocean, but left the Bay Area for Boston in her late teens to go study at Berklee College of Music. Now 27, she's spent the last couple of years in recording studios in Nashville and LA, released three EPs, gotten married – and divorced – and seen one of her songs go viral after it featured on a hit Netflix film. Granted, a lot has changed in the past four years since that day on the beach, but Ashe assures me she couldn't have predicted any of it. "I wrote "Moral of the Story" a couple of months after I filed for divorce. A year later, it came out, then a year after that, it was put in that movie. And now, frickin Niall Horan is in my life and is a friend," she says, slightly confused.
Today, Ashe is calling from her home in Los Angeles, dressed in a red, flowy blouse; her face framed by a few long strands of middle-parted blonde hair. The room she's in gives an air of warmth, though that may very well be because there's an actual (virtual) fireplace video burning on the TV behind her. I expect her to be in a rush given our scheduling issues – Ashe had to cancel our interview last minute a couple of times and she seems like a busy woman – but instead, she is surprisingly calm when we finally speak, elongating her vowels and often pausing to take a sip from her mug of coffee.
She's bubbly and likeable, but also a little restrained at first. That is, until she starts telling me about the time she realised her wedding ceremony was probably a bad omen. "Just hello? Like, what was I doing?". What went wrong? A lot, it seems, most of which Ashe chalks up to feeling like she had to pretend her way through a relationship – something she thinks a lot of women do.
"They mould themselves to the person they're with, to feel loved and accepted, to find a level of belonging. I figured out what his mould was and I poured myself into it". It wasn't long before she filed for divorce. "It sucked. It was really bad and toxic – I can't think of a better word at the moment. I needed to get out and I was proud when I got out".
Getting out felt like freedom, she says. "I can put myself in that right now. And I remember coming up for air and rediscovering who I was again". Now, self-described "serial monogamist" Ashe is a firm believer in making sure you get to know yourself before becoming involved with other people. "If you don't know who you are, you have no business being in a relationship with anyone else. My whole life has been in relationships, and the relationship I'm in now is the first one where I feel like I am so obnoxiously me – and he has no say in that".
Ashe's two most recent EPs, Moral of the Story Chapters 1 and 2 are largely a product of her divorce, and of feeling trapped in a relationship doomed to fail. At their core, the tracks, co-produced by Noah Conrad, Leroy Clampitt and Finneas O'Connell (aka FINNEAS of Billie Ellish), are pop-driven piano ballads, powered by Ashe's penchant for highly specific anecdotal evidence. Interestingly though, they don't all sound like breakup songs – at times, her delivery of certain lines is almost saccharine, and so buoyant you might even not notice she's describing something ugly.
"Be a good girl/pretty housewife/need to have sex every night/ remove all hair from your body/ but don't you dare cut yourself because he might see you bleed," she warns listeners in "Not How It's Supposed To Go" – a song that harks back to the indie pop of the mid aughts at some points and artists such as Regina Spektor, whose storytelling also didn't shy away from the literal.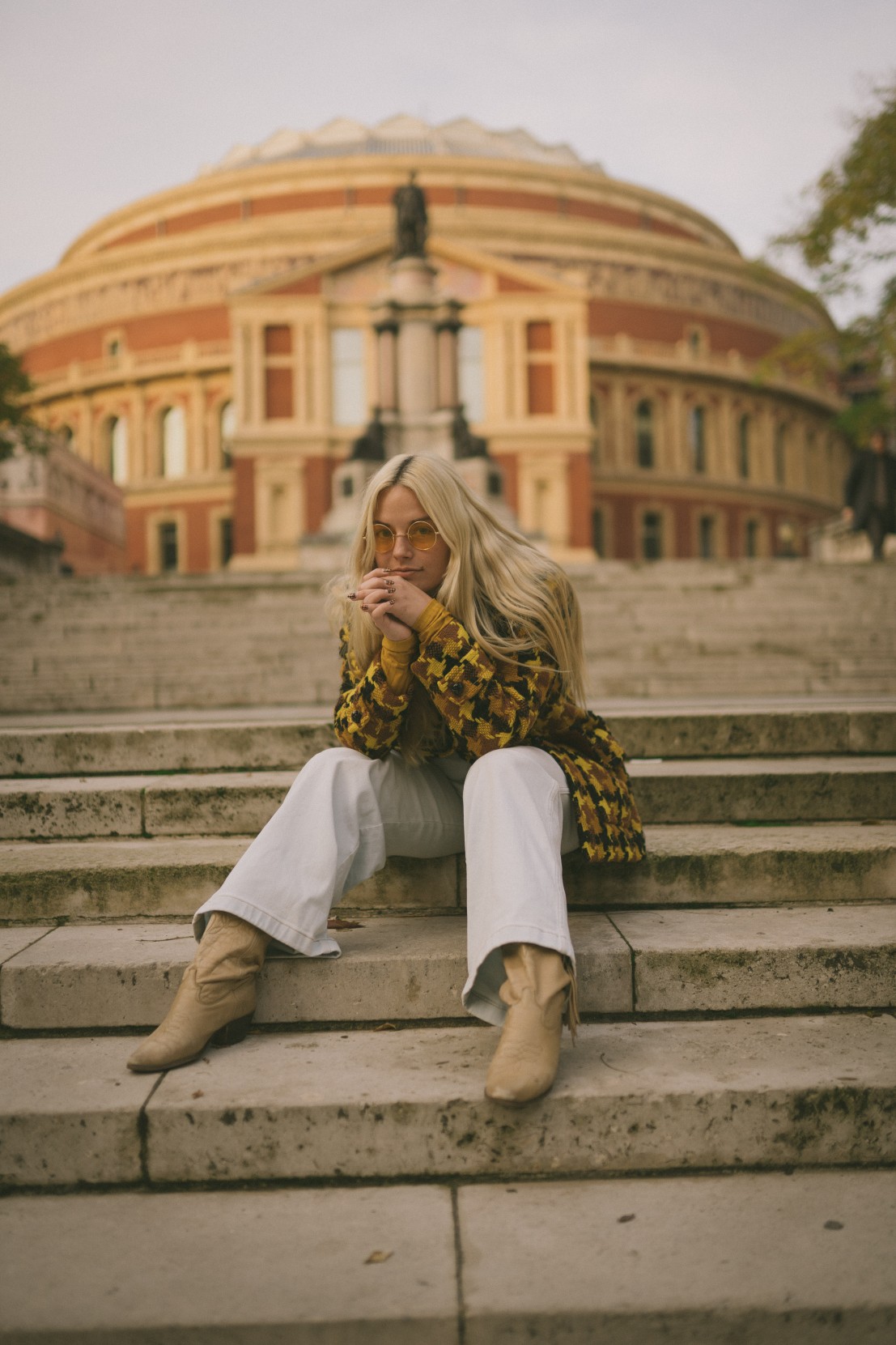 Ashe, whose influences include Carole King and The Beach Boys, tells me she "[doesn't] know how she ended up having good music taste". She grew up in a conservative household in San José, where Christian radio was the norm and discovered "all the good records" – Petty, Dylan, King – through her grandfather, who would take her on road trips where he'd "be the comic relief," she says, later elaborating: "there was a lot of chaos that went on in my family when I was younger". She won't go into any more detail about this and it strikes me as interesting that although Ashe is a storyteller, she appears to be careful about whose tale she tells. "One day I'll get to tell that story," she notes, " but it involves so many people that it's their story too".
To get away from some of the chaos, Ashe applied to Berklee College of Music in Boston when she graduated high school. "It was the best experience of my life," she recalls, "just music everywhere".
That said, Berklee wasn't always an easy place to be in. It was competitive, which often made her feel like she wasn't cut out to be an artist. This seems to be a pattern at Berklee. Many other young grads, like pop newcomer Lev for instance, have also mentioned coming out of the university feeling like they didn't have what it takes.
"I stayed hidden. There are the Berklee stars at school and everyone knows them – the people that audition for the singer showcase, which is the big event at school – and always make it and always kill it. And I didn't. It was so competitive. I was really insecure and intimidated for most of my time at college," Ashe says. Initially, this takes me by surprise. I'd read her as an extrovert, but at times, it does seem like she uses her bubbly personality to conceal an underlying shyness.
Struggling to find the confidence to call herself a real musician, Ashe often felt she needed to prove her worth, even if that meant throwing herself into projects she wasn't entirely interested in. "My degree was in orchestral and big band writing. In my final project, we had to compose for an orchestra and conduct it ourselves and it was so cool, and I remember being really proud of that, but it wasn't what I wanted to do".
Part of the Berklee path is to either choose Nashville or LA or move on after graduation. So, after university, she went to Nashville, mainly to write songs and sing on demos for other artists, even co-writing Demi Lovato's 2017 song "You Don't Do It For Me Anymore". She wanted to be Carole King, or Taylor Swift minus the artist part – at that point, the goal was to be a hit writer, not a performer.
"I've gotten to a place where what I say about me, and how I feel about me, has to matter more than what everyone else says about me."
As the conversation shifts to Swift (Ashe is a fan), we talk about fame and what it means to be in the public eye. I ask her if the intense scrutiny someone like Taylor experiences discourages her from wanting to be an artist. "I think it would have years ago, but I've gotten to a place where what I say about me, and how I feel about me, has to matter more than what everyone else says about me. Because one minute, they love you, and then the next, they won't. And if my self confidence, or who I believe to be me, is founded on how other people feel about me, then one minute, I'm a star and the next, I'm worth dirt," she tells me.
Ashe is unsure why or when that changed, but thinks she started becoming more interested in performing when she began shedding some of her insecurities. "Little by little, I was getting real sick of not singing my own songs," Ashe says. "I don't know. There wasn't an 'I got hit by a bus moment'. I feel like some artists have that story and I should probably just come up with one – just make up a really cool story so people think I'm cool – but it was so much more," she adds coyly.
Once she made the call, it became clear that performing her own music had been the right choice. "The universe was like, yep," she says. Doors started opening and soon, Ashe found herself moving to LA. Within months, she had a record deal.
At first, she was testing the waters, working with "different electronic sounds" and dipping her toes in the EDM world, collaborating with groups such as Louis the Child. So, when she started experimenting with a more "organic" style on her two latest EPs, it felt like a turning point for her sound. Having just recently divorced her husband, the shift coincided with changes in her personal life too.
Was it difficult to have to revisit some of those experiences writing the songs, I wonder? "I think it would have been more painful had I been writing it while I was in it. But – and I think this is fairly relatable – sometimes we grieve our relationship before it's over. Especially the person who knows it's over first and is going to cut it off. And I knew it was really bad. And I knew I was going to have to leave. So, I grieved my relationship and the future that I thought we were going to have together while I was still in it," she says. "By the time I filed for divorce, I felt like I had [already] processed and grieved and cried and panic attacked it all out".
She tells me being in that state of mind also meant that she was "far more focused on the writing and storytelling than on the way [the EPs] sounded". Ashe says "that's why it was important to have Finneas on the record seeing the overall vision of the production".
As a producer, she thinks that what makes him so "mind-blowing" is his ability to "boil tracks down to their most important parts''. She says when he's working on a song, he'll often get the stems and get rid of every existing superfluity before adding anything else. Then, only once he's done with that, he'll start thinking about textural elements.
Ashe mentions that Finneas, who famously inserts hidden, everyday noises into sister Billie's music, added similar embellishments (namely a range of sounds he recorded at a Paris café) to "Moral of the Story". "There are all these people speaking French in the background and though you can't hear them, you can feel it," she tells me. "He has an amazing way of creating an arc in the production that really makes you feel the energy of the record".
Working on the new songs was rewarding in itself, but the EP was out for a year before it did a "damn thing," according to Ashe – that is, until the titular song "Moral of the Story" made it into the soundtrack of Netflix's hit film To All the Boys I've Ever Loved , P.S. I Still Love You and went viral, amassing over 200 million streams on Spotify. In some ways, Ashe's rise parallels another LA-based artist Salem Ilese's. Ilese, who also grew up in Northern California and attended Berklee, saw her song "Mad at Disney" go viral when it gained popularity on Tik Tok. Like Ashe's songs on Moral of the Story, "Mad at Disney" also pokes fun at society's views on romantic relationships, suggesting the conceptions we hold about love are largely manufactured.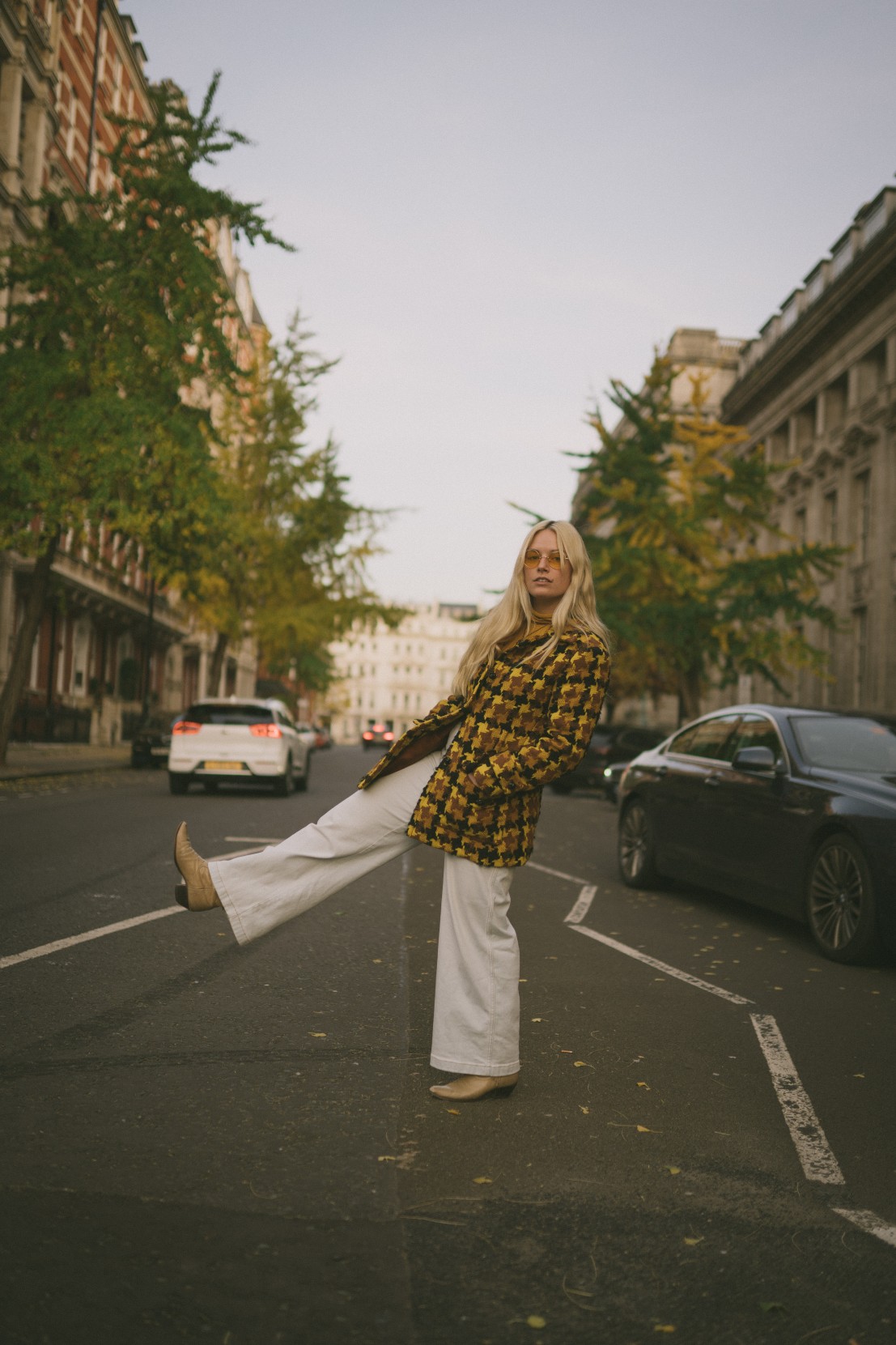 Following the success of "Moral of the Story", Ashe worked with Niall Horan to release a new version of the song. Although they collaborated closely on the new version (mostly via Zoom and FaceTime), the two only met for the first time when Ashe came to London to perform with Horan at the Royal Albert Hall for a live stream. It was nerve-racking, she says, but only at first. " I've been friends with Finneas forever. But I also was friends with him before he was Grammy Award winning Finneas, whereas Niall is this star. I thought 'oh, what's he going to be like? I really hope he's not a nightmare'. But he was so cool".
"I went to London and sang the song with him a month ago – after two weeks of quarantining and multiple tests – and we drank beers and hung out. He was so down to earth and couldn't give a crap about being famous," she says. "He's just like 'I'm a dude, I like ladies and beer'".
Now back in her home in LA, surrounded by candles and a collection of very well-kept houseplants, Ashe is struggling to make sense of the past year. Does she find the timeline strange? Yes and no. "My whole life, the hardest things have always brought the most joy in the end," she tells me suddenly sombre. It's partly why she's never liked overthinking the future. "I'm a big fan of letting life teach me where to go. I've never been a person with a five-year plan".
That said, she does have short-term goals. At the moment, Ashe is focusing on making her debut album, which she notes is more heavily influenced by artists such as Elton John, Queen and Abba. As for the long term, nothing feels certain. "I'd like to write a book … Maybe that's twenty years from now, who knows. But right now, the focus is making the most kickass album ever. I mean, that I've ever made, not the most kickass album ever," Ashe clarifies. No harm in dreaming big, I say.
Ashe's single "Save Myself" is out now.