"Introducing" doesn't feel like the right word to use for an artist like Alina Baraz, who's been on the scene for half a decade already.
Her debut album It Was Divine came out last Friday after being one of the most hotly-anticipated releases in recent years, featuring heavy-hitters Smino, 6LACK and Nas. The record is one of hazy lavishness – somewhere between a psyched-out Kevin Parker and dream-drenched Portishead – with Alina's lyrical insouciance tapping uneasily against what could be quite tender self-examinations.
"I'm such a weather person," she tells me from her family home in Cleveland, Ohio, as if my British accent flags this as a natural, even necessary, place to start. She was visiting her family away from her own base in Los Angeles when lockdown was imposed.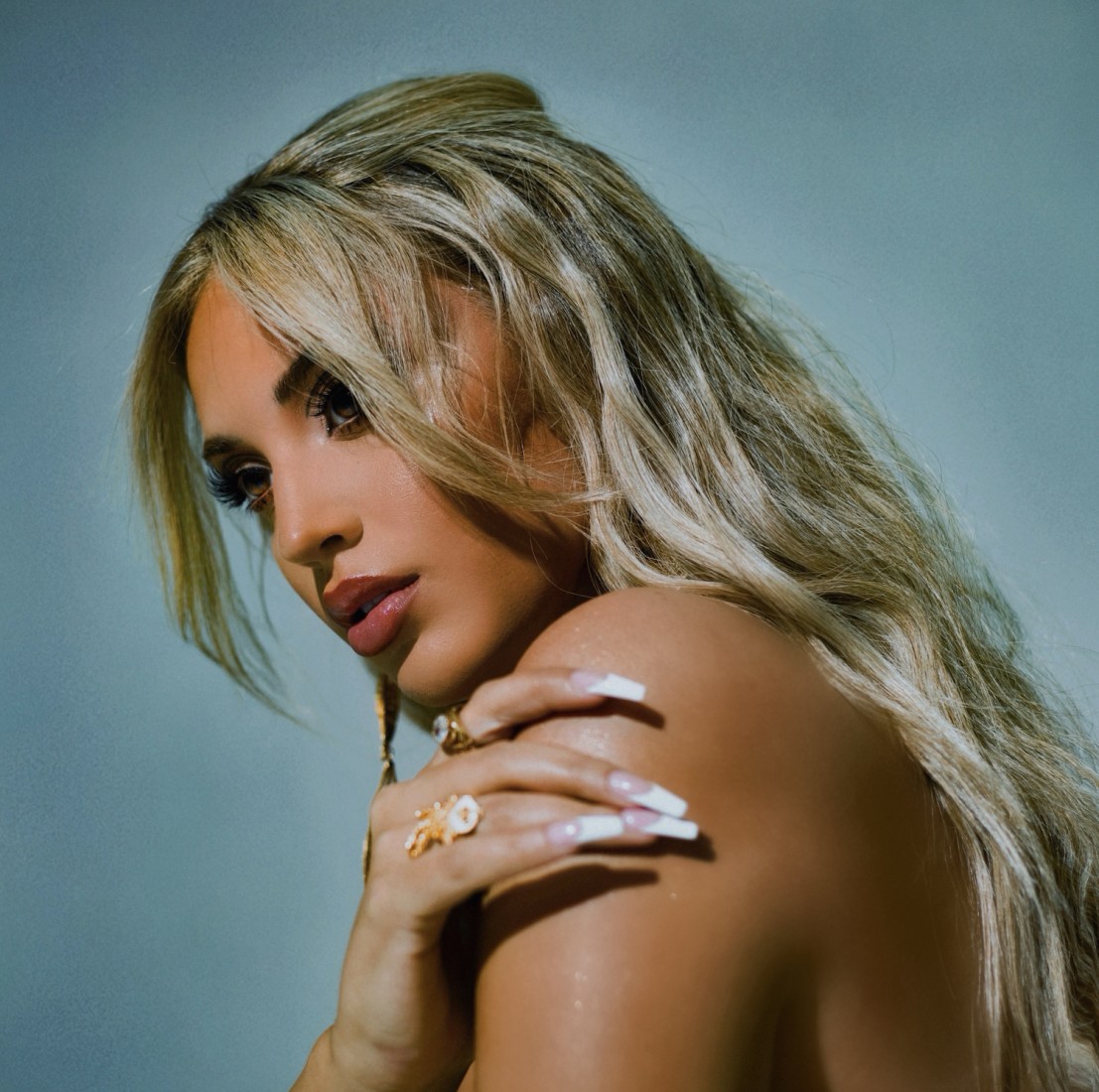 "I've ended up staying here way longer than I anticipated. It's good!" she says. "I have two dogs here and I love catching up with them. Plus I'm always out of town and never get to see my family. It's an amazing feeling, when you're already done with an album so can just relax." At this point,she looks out of the window, seeing the snow settle on the ground, having been accustomed to the L.A. sun just a month earlier. "Yeah, I love being warm and I hate being in the cold. That's my only issue. "
Raised in the American Midwest to Russian parents, Alina Baraz was the first of her family to be born in the States. It was a good upbringing, but one that forced her to find her own voice through the likes of D'Angelo, Amy Winehouse and Daniel Caesar. "My parents were both classically trained musicians," she explains. "That's the kind of music I grew up around – hearing them playing piano. I grew up thinking I was totally normal but got to American schools and like, I didn't know the Spice Girls. I didn't know about the Backstreet Boys. Shit like that." It's a world she became fascinated with. "I had no idea music could be like that. It was such a culture shock and I loved it. They [Spice Girls] became my favourite girl band, and then I found Avril Lavigne. I was thriving at like, six years old."
The new ways of living imposed by quarantine haven't come as a shock to her. Alina's first project, 2015's Urban Flora, was composed entirely over the internet with Danish producer Galimatias. "I feel like I've already lived this lifestyle. Just naturally, without having to. So it's not been too much of a struggle for me. I definitely thrive in this kind of setting. Looking back to those first projects – it sounds a little toxic now," she laughs. "But I didn't leave my house for four months, and I was so happy. I definitely feel like I'm an introvert with extroverted skills."
Urban Flora's critical acclaim came under the guise of easy-listening R&B, but these eight tracks oozed out with a down-tempo, summertime ease if you let them. The ambient soul of first single "Drift" – with its electro tinge – peakedat #2 on Billboard's Dance Charts and stayed near the top for a remarkable 125 weeks.
"I always look at Urban Flora in a purist form," she admits. "It sometimes doesn't even feel real. There's something so precious about a first body of work. I had nothing to compare it to, I had never written a song before. There's nothing to get in your own head about when you have zero listeners. It was just a different time and I hold it so close to my heart. The way we made that project just felt iconic. I love the fact that Galimatias was in Denmark and I was in the US and our paths never crossed."
It's a strange parallel to the creative process happening in many quarters of the music industry right now, necessitated by our inability, but very human desire, to connect. Alina and I have less success on FaceTime ("sorry," I say. "I think it's struggling because everyone in the world is on it right now.")
"I was thinking about that actually. Like, imagine if one day we end up using too much internet and then nobody has it anymore. That would be straight up Black Mirror." Despite the audible buzz around her rising status, it's easy to talk with Alina without pretense. "I'm such a movie and TV fanatic," she says excitedly, naming Ozark and Money Heist as the things she'd miss most were that Black Mirror hypothetical to come true. "I watched all four seasons in one sitting," she says. "It's amazing. I tell everyone to watch it." She refuses to tell me anything about either, though. But that might just be the internet cutting out again. "Hello?" she laughs. "The earth does not fuck with us right now."
It's thankfully been a smoother process for her online collaborations. "Yeah, I was looking up people on Soundcloud – I'd never been in a studio before so had no idea how a producer dynamic should work. I just started discovering loops and instrumentals, and I ended up making the song called "Drift". It felt like something that was a complete one-off thing – I don't know if that kind of collaboration could ever happen again for me. It was special." That kind of success doesn't just happen, either. Having ears in the right places helps, sure (she shares an A&R with Khalid, who she lovingly describes as her "musical uncle"), but there was a feeling in "Drift" that captured fans' hearts, and rocketed Alina into a world she couldn't have imagined only a few weeks previously. "I had no idea what it was like to even have one fan," she says. "It definitely inevitably got in my head – like, the pressure of expectation – but I began to thrive in that. I loved that people were waiting."
There was an excitement building from other artists, too – the kind that explains the level of collaboration she's been able to achieve on a debut full-length, from being only two EPs into a career. But it's the small things that she looks for in a collaborator, valuing attention to detail over status. "I remember it blowing me away," she says, recalling the first time she heard Khalid's voice on her track "Electric", as his own career was breaking. Going further back, she reminisces to the first session she had with Spencer Stewart, who she produced It Was Divine alongside. "I feel like there's so many producers that focus on the big picture of things," she says. "But I would just long for someone who would long for the tiniest sample from a little tape recorder. Like, I used to carry this little wind-up musical box with me. When I met Spencer, the first thing he said was 'can I sample your box?' And I'm like, 'the fuck do you mean, sample my box? What are you on about?' But that's how our relationship started and it was amazing. He paid attention to those little details and that's what I needed."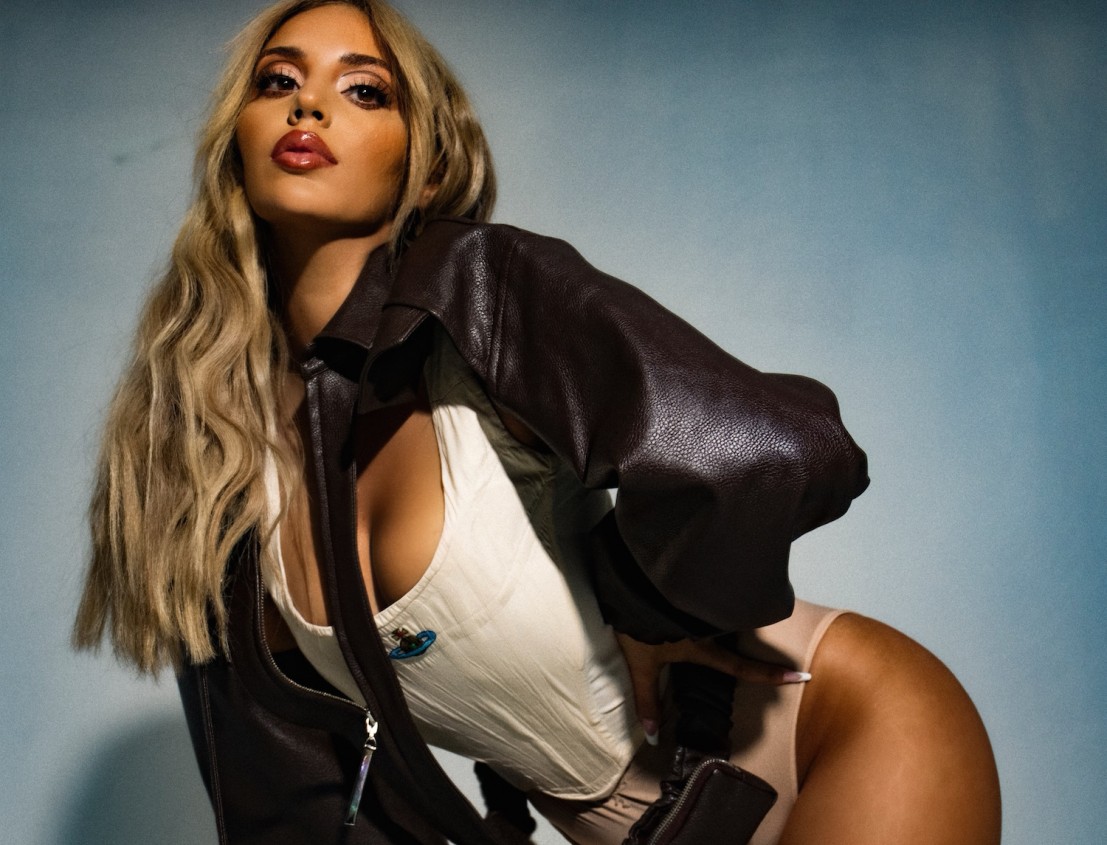 This attention to detail is all over It Was Divine, where sparse, Erykah Badu-esque R&B grooves are placed next to interludes built on only a few piano keys. She gets the question a lot, she says, about why this should be considered her debut album, when her self-termed prequel The Colour of You dropped in 2018 with eight new songs. It Was Divine feels like a complete statement: 16 tracks spanning 50 minutes and no filler. "I guess you can call this anything you want," she says. "It doesn't really matter what the name is. I've never had this many tracks in a record and I'm a perfectionist to a fault sometimes. What was so special for me with this record was that I let go of any sort of structure, and focused on genuinely wanting to heal from this process. I wanted to write about what makes me sad and what gets me. I feel like I just lived in my truth, which is what makes me proud to present this as my debut."
The aforementioned features might get the headlines around this release, but if you spend some time with it, it's Alina's voice at the core. You can hear her smiling as she says Nas's name, though. "Yeah, it's crazy. I did the features very last. I kind of just trust the universe like that; I'll let things fall into wherever they want to fall into. There's no hidden agenda behind these features. It's not for any reason other than that I'm obsessed with these artists. I love what they do and I trust what they do, and I have a huge respect for them." Even her perfectionist tendencies didn't cause interruptions. "I didn't want to give them any feedback whatsoever," she says. "I just wanted to give them the song and let them do what they wanted to do. Having Nas on the record doesn't feel real… like, at all. It just blows my mind. But at the same time it's such a testament to the affirmations. I've always wanted him on a debut album, it's just pure synchronicity."
The universe has come back around to help us, too. The connection's stable; the finite internet resources of the world are on our side at last. We end the call talking about what will come next in the real world. "You know it's funny," she says. "This is my third time around doing a project. At this stage I'm usually extremely depleted of making music. I'm usually so sick of it that I just don't want to do it, just for a second. This time, though, I feel so energised that I'm aching to go back into the studio and work." Not just yet, though. "First thing I do after lockdown's gonna be some mundane shit. I just wanna go to a movie, or go and sit down somewhere and eat."
Alina's debut album It Was Devine is out now.