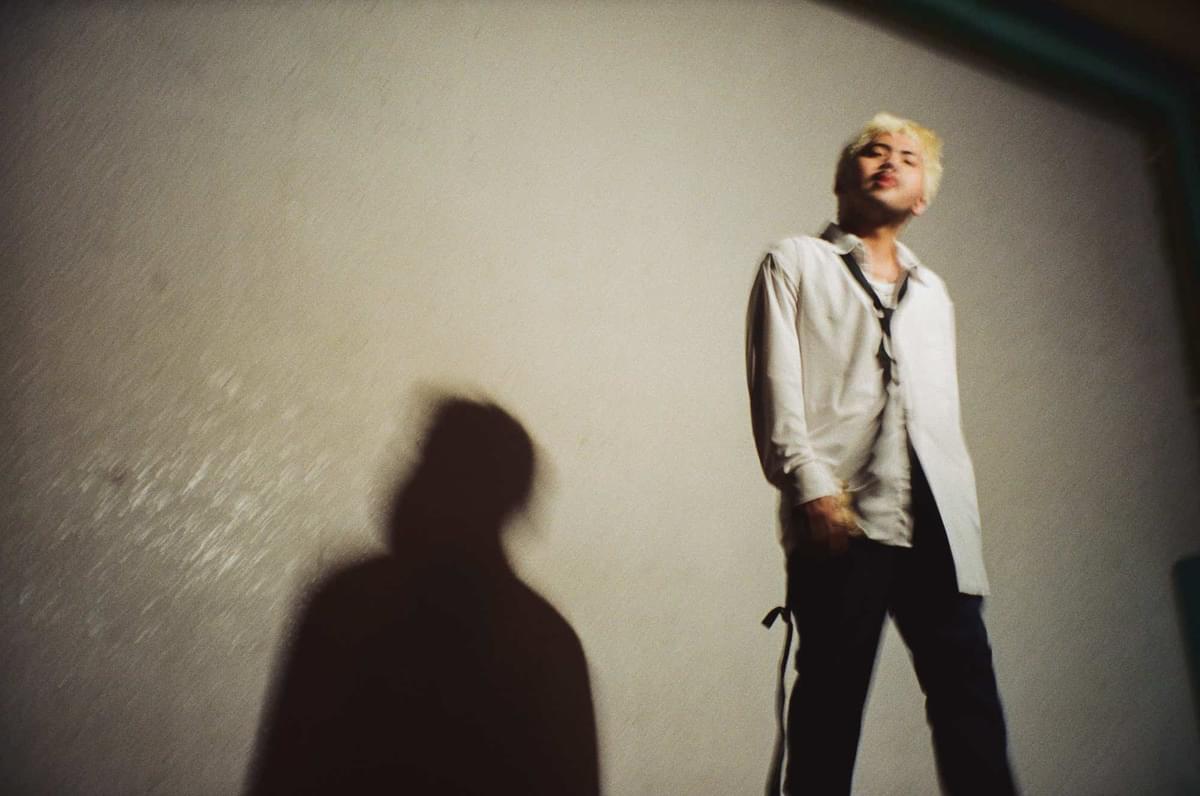 No Rome is unrestrained by the shackles of genre
01 December 2021, 10:30
Rome Gomez has quite an air of 'chill' about him - as we begin our conversation, he mentions how he only got out of bed 40 minutes prior.
That's not to say he's lazy or inattentive though, as he's actually quite the opposite. As he continues to converse eloquently and intricately, it's clear to see that this boy has his head switched on, and no matter the obstacle, he's just taking each day as it comes.
It's been three years since Best Fit last spoke to Gomez and so much has changed: RIP Indo Hasashi, his debut EP as No Rome - named after the late Japanese painter Hasashi Indo, beloved by both Gomez and collaborator Matty Healy -, was about to be released back then. Sophomore EP Crying In The Prettiest Places followed in 2019, with a string of collaborative singles over the following two years. The subsequent lockdown provided Gomez with a surprise benefit, as he'd just returned from tour and found himself confined to his home for an unforeseeable amount of time. "The creative process during the pandemic had lot of pros and cons about it," he tells me. "You know, it was already bad enough that it was the pandemic. But yeah, you just tried to stay creative, and luckily for me, I'd just gotten off the tour.
"When I'm on tour I can't really sit down and write. I can write ideas, but I can't really write music because I'm just ADD-ing all over the place - like 'oh gosh, pretty sure I gotta go see this town,' and all that - so I never get to sit down and produce music. So, it was a privilege on my side that I had this excitement to make music after the tour and then the pandemic happened. It made me sit down be at home with nothing else to do but make music – there was no distraction."
In case you missed it; March this year saw Gomez release standalone No Rome single "Spinning" with long-time collaborator and Dirty Hit labelmate The 1975, and pop-powerhouse Charli XCX. Being such a pure squeaky-clean kind of pop music, it was a total curveball contrasting the rest of Gomez' work to date – so why did he throw it? "To be honest with you, I just like making music," he explains, "and I think I'm lucky to be making music at the time where genre doesn't really matter anymore. You know, I personally love that people could just make whatever music they want to make now. And that song for one is like a testament to that."
No Rome's love of the visual arts remains; for the "Spinning" video he got in touch with Hideyuki Tanaka (who did the art for one of his favourite works of all time: the Bust A Groove 2 PS2 game) and collaborated on the psychedelic animation. "I let him do his thing," he tells me, "That's his art style in the first place. But yeah, I was really involved with the characters and what I wanted to see, what they were wearing…"
The same goes for the debut No Rome album It's All Smiles: from design to merch, from music videos to covers, Gomez' creative mind has been involved. There's even an It's All Smiles-zine filled with photos taken by Gomez that you can now buy, all originating from a love of photography he picked up from his father as a child. "I was taking pictures with my dad's camera because he always had some kind of camera laying around the house," he recalls. "I would spend a lot of time on Flickr, and then Tumblr, and you get to learn a lot from that because you see a piece, a graphic designer, or a painting you like, and there'll be the info down at the caption box to google and research about it. That's how I got into visual art."
The freedom of genre he found on "Spinning" has endured into It's All Smiles - from experimenting with instrumental industrial and 808 jungle breaks over brass and easy-listening guitars on "ITS *NOT* LOV33 (Winter In London)", to amping up the electronics on bite-back anthem "REMEMBER NOVEMBER". Even when citing a handful of his inspirations, you can see his range – DJ Shadow, Bjork, Japanese producer Nujabes, and the art of plunderphonics.
On "SECRET BEACH", Gomez shares that the production is reflective of his disrupted mental state at the time of writing. "I was misdiagnosed with schizophrenia and was taking schizophrenic meds, so I think this was that time of my life when I was going through it," he explains. "The vocals were meant to be me talking to myself where the distorted vocals were the voices in my head and me talking to them - it was never the case but when you hear that from a doctor, I think it changes the way you see things and the way you see yourself. This was until I came around to a better spot and figured out what I was really going through, and it wasn't that, but this was the embodiment of those noises in my head."
"What's next for me? Um, I don't know man," Gomez says after I ask the inevitable. However as you hear the cogs turn and he begins talking about the tour - with no dates mind you, "because Covid - and possibly wanting to get back into the behind-the-scenes roles of songwriting and production on their own now that the album is done, you can tell that this 24-year-old has the world at his fingertips. Gomez is spoiled for choice: "Just keep getting creative and stuff," he says in that ever-chill way.
That's not to say he won't be making music as No Rome anymore. "I'm throwing this out to the skies and galaxies in case it manifests," he chuckles as he cites Radiohead's Thom Yorke ("He's cool as fuck!") and The Deftones' Chino Moreno as fantasy future collaborators.
"At this point, I'm happy that I made a body of work that I'm extremely proud of," he concludes. "It was music that I've been wanting to make, and I was able to make it. And yeah, it's just me presenting it to the audience, you know. But the thing is for me, whether people like it or not, I don't really give a fuck. I enjoyed making this body of work and I think that's all that mattered to me."
It's All Smiles is released on 3 December via Dirty Hit
Subscribe for news and competitions