Catford's Moses Boyd has firmly made his mark via Dark Matter, his debut album out via his own Exodus label. And it's from this new, emotive place that the record came to life. On previous releases – all successful in their own right – Boyd has showcased his impeccable skill as a drummer and band leader, a producer and keen collaborator too. But it's now that we finally learn more about the man.
Speaking on the wonderfully at-odds "Shades of You" with Poppy Adjudha – whose lyrics provide a bittersweet take on the politics of being 'other' here in Britain – he paints Dark Matter's ethos.
"There is value – there is beauty in all of this no matter what anyone is saying. Just in our experience, in the Black experience here in the U.K. It should be celebrated, it should be revered, as should anyone's experience. So when I was talking about it with Poppy, "give away all my colours, I'm left with shades of blue", oftentimes I'm thinking of my Grandma coming to this country and working in the NHS… 'they can't handle my darkness but they want all the rest'. These aren't my lyrics but Poppy got it exactly right."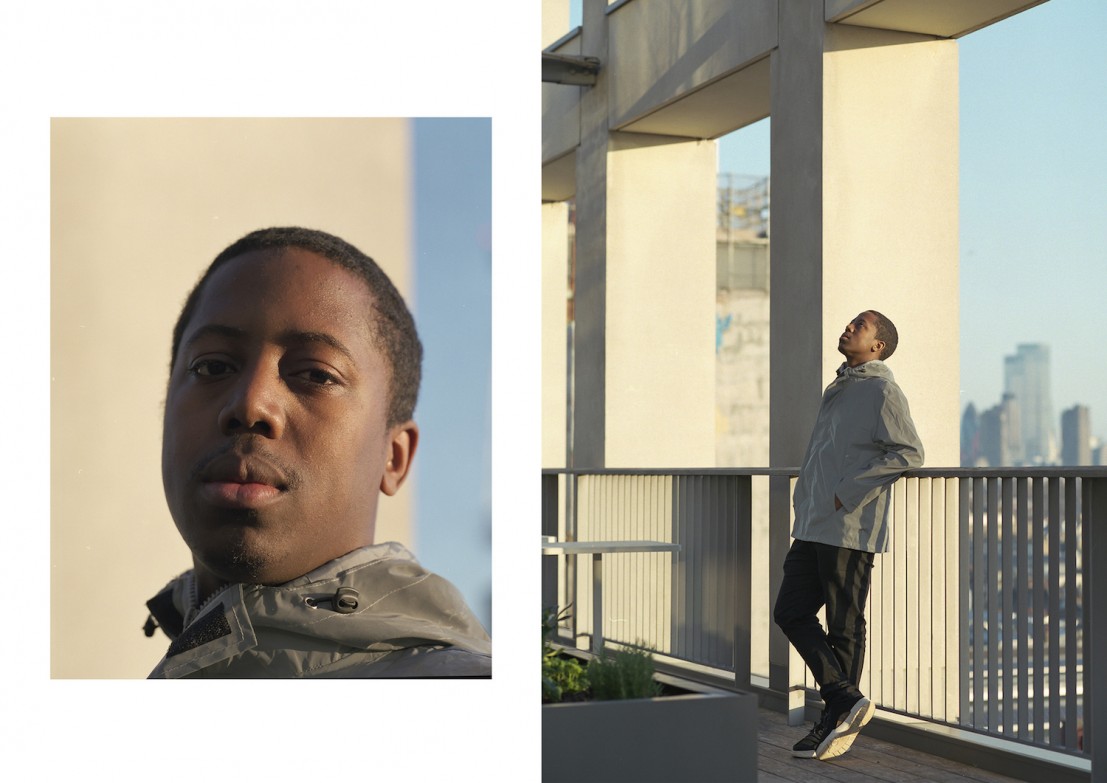 When speaking about Grenfell, and the Windrush scandal too, Moses is clear that you can't be from the UK and not be affected. You can't be Black and in London and not be affected. Both tragedies, both avoidable, and with hindsight both had a big impact on Dark Matter.
"I'm quite a positive person in general," he smiles. "But when I think back to writing and recording this, everything that was going on, it all had an effect, personally, and I think my music was just responding to that. Just as an artist, you soak stuff up around you and I think that's what's so different about everything else I've put out before. Everything else was a bit more structured, whereas Dark Matter was more 'I've got February, let me just pull up a keyboard and a drum machine and see what happens.'"
"So you go through that for a month and then it's 'oh well, let me try this and live some life and travel' and I was very busy ... I'm going all over the place and the one common thing is that I was making music throughout it, chasing that feeling, all of which was resonating with what was going on around me. It feels weird for me to say it's an emotional record, but a lot of emotion went into it."
Having already won two MOBO and JazzFM awards for previous projects (namely the Binker and Moses duo) plus his stint as a 1Xtra Resident throughout 2019, Moses Boyd is far from being brand new, yet Dark Matter somehow feels like a fresh start. Boyd says that, in contrast to 2018's Displaced Diaspora which featured breakthrough track "Rye Lane Shuffle", Dark Matter was intended as an album from the very start.
"Everything about Dark Matter felt like an album - the process, the attention, the sound, the cohesion," he explains. "I'm not saying the others haven't been like that, but this was a very different relationship with the process. It was very decisive, even though it took a while, everything was very deliberate."
Altering the writing and recording process, the lack of any deadline provided space to reflect and create without constraint. "I've been through the process of releasing before, but this felt more like a statement. Sonically, artistically and creatively. I've never really done campaigns or anything, I've just put stuff out and people consume it. That's why I didn't see Displaced Diaspora as an album really, it was more like 'you've heard these two tracks, and in between those two tracks I did a session where I also recorded ten tracks, here they are."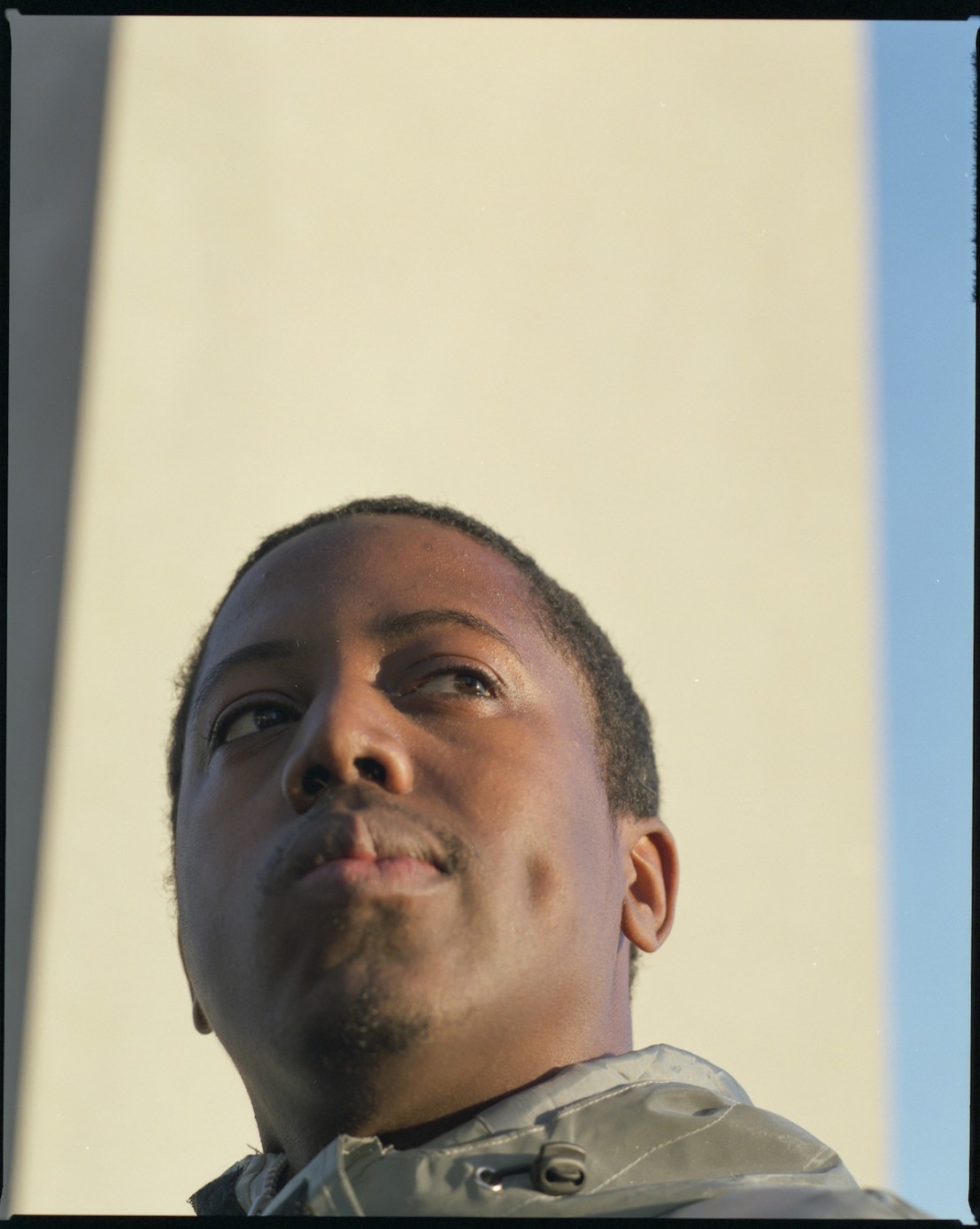 There's a sense of defiance on this record, peppered through the songs themselves and in the spaces between each increasingly impressive break. The interludes and snippets of voice recordings give a glimpse into Moses' day to day, while each track showcases not only the well-documented wealth of talent from those playing, but the keen ear of Moses as producer too.
Much has been made of the new wave of British Jazz in South London, something that's been incredible to see. But in truth it's been bubbling away for so long now, that the next generation are already biting at the heels of Moses and his contemporaries, each with their own spin. Chatting about Catford – and specifically his time at Sedge Hill school where he first began to learn drums – Moses is conscious that the extracurricular opportunities he had are perhaps even more rare now for these young musicians than they were in his own youth.
"I was lucky the music lessons were still a thing when I was in school – it's actually stopped since. That inner city school experience man, it makes you, one way or another. What it did for me was it really cemented the idea of 'you are this'. Not in a way where you can't change, but more 'stand on your own two feet and don't ever be ashamed to be who you are.'"
"I had great teachers. Contextually I'm 13 and listening to Miles Davis and Wiley – that's weird right? But at no point did I ever feel intimidated to be like that, just because it was a means of survival. It's not to say I didn't fit in, but I knew I was different in that respect and people didn't necessarily understand what I was into, in terms of music and spending my time doing it, over lunchtimes at school."
"Looking back, those drum lessons were a Godsend – but I didn't realise the importance of it back then the way I do now. It gave me an opportunity to just focus on that and when I think about what my other friends were getting up to at that time, and where they've gone now, or not gone... and now that's all disappeared ... what does that mean for kids my age now in that situation? It's sad. It's lost opportunity."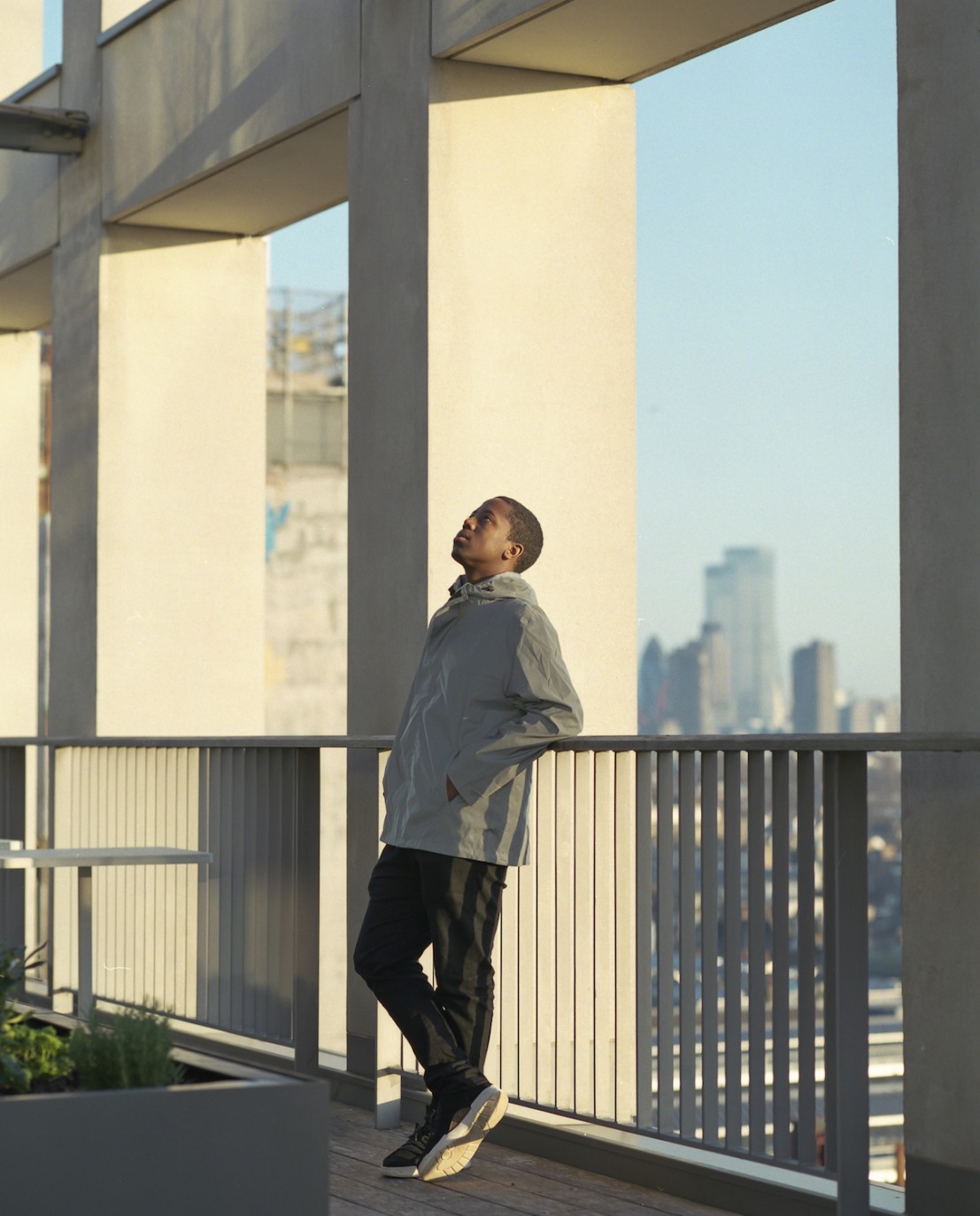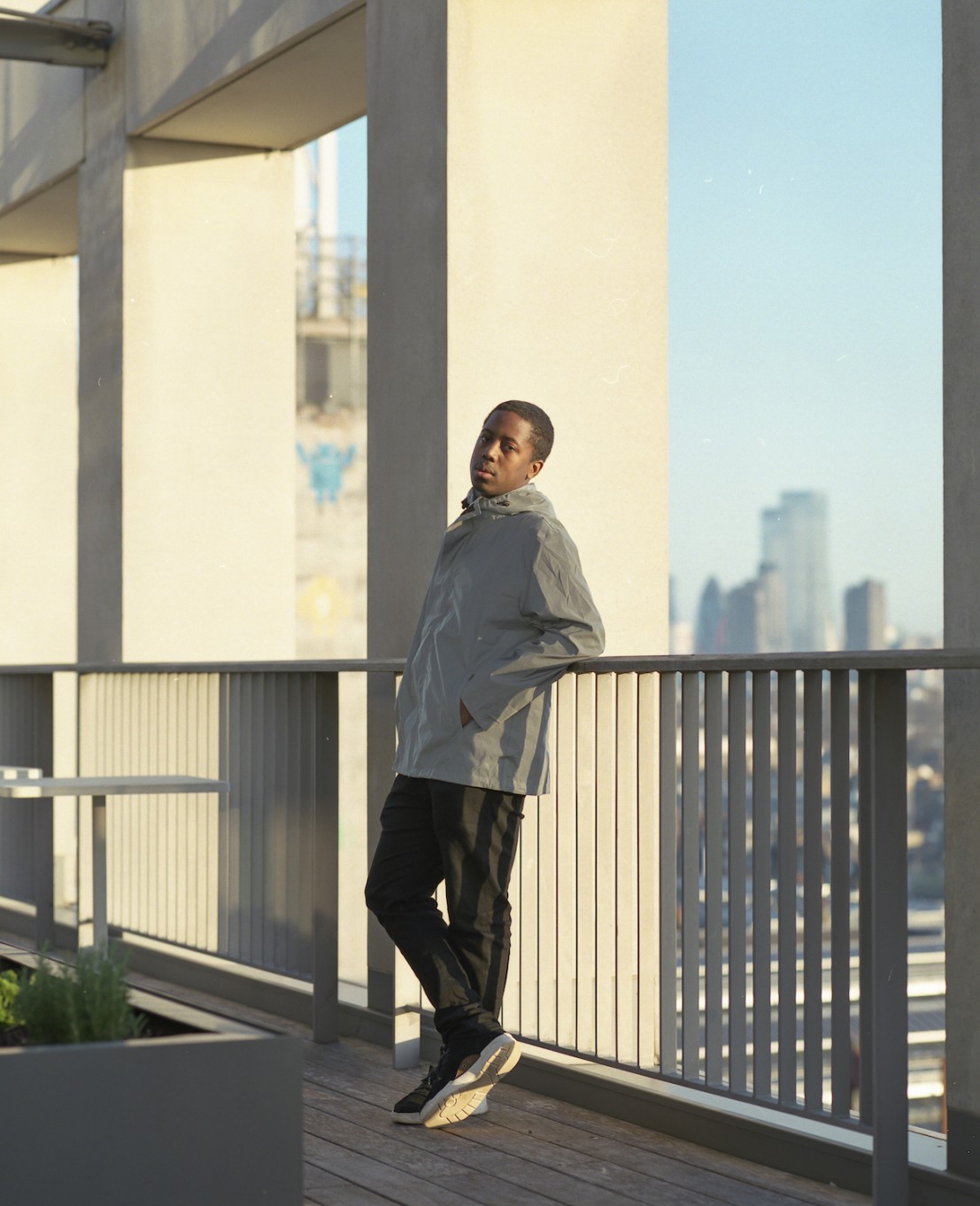 Moses would regularly attend Southbank and was an active part of Tomorrow's Warriors, still going strong. Friendships he made as a young teen have continued, with longtime guitarist Artie Zeitz being just one example – he has never missed one of Moses' sets. Frequent collaborators are all successful in their own right, something he never takes for granted.
"Collaboration is the thing man, it's so important – it's what made me," he enthuses. "The fact that I can sit in someone's band and understand their music under their scrutiny and be a part of their vision... that's real collaboration. People often see it as 'oh you get someone on your track and they do the same', but it's so much bigger than that. There are so many ways you can collaborate that have made me a better musician."
The darker moments on Dark Matter often feel very lonely, and there's almost a sense of anxiety, backed by the differing percussive pacing and the sharper edges of smart sampling. In the almost dubstep, human sub-bass sounds of Theon Cross and his tuba, he brings to mind the unlit corners of the smoke filled rooms we grew up in, knowing it was time to go home but rarely ever wanting to. There are also moments of truth, and of facing things that can often feel uncomfortable. "Dancing In The Dark", featuring Obongjayar, is a brutal commentary on life for many right now – the people left behind and the sense of inevitability in it all. It commands your full attention, bringing to life that feeling of walking somewhere you know is hit or miss, even when it's your own street: a gut-punch of a track.
"Obongjayar, he's such a natural," says Moses. "His was the only voice I could hear on that song. He's incredible… I really didn't want to make a drummers record, you know? I want people to feel something, to not be concerned with what's happening with the melody or the synth, but to just hear it as a whole sound, to worry less and to think 'this makes me feel like this.'"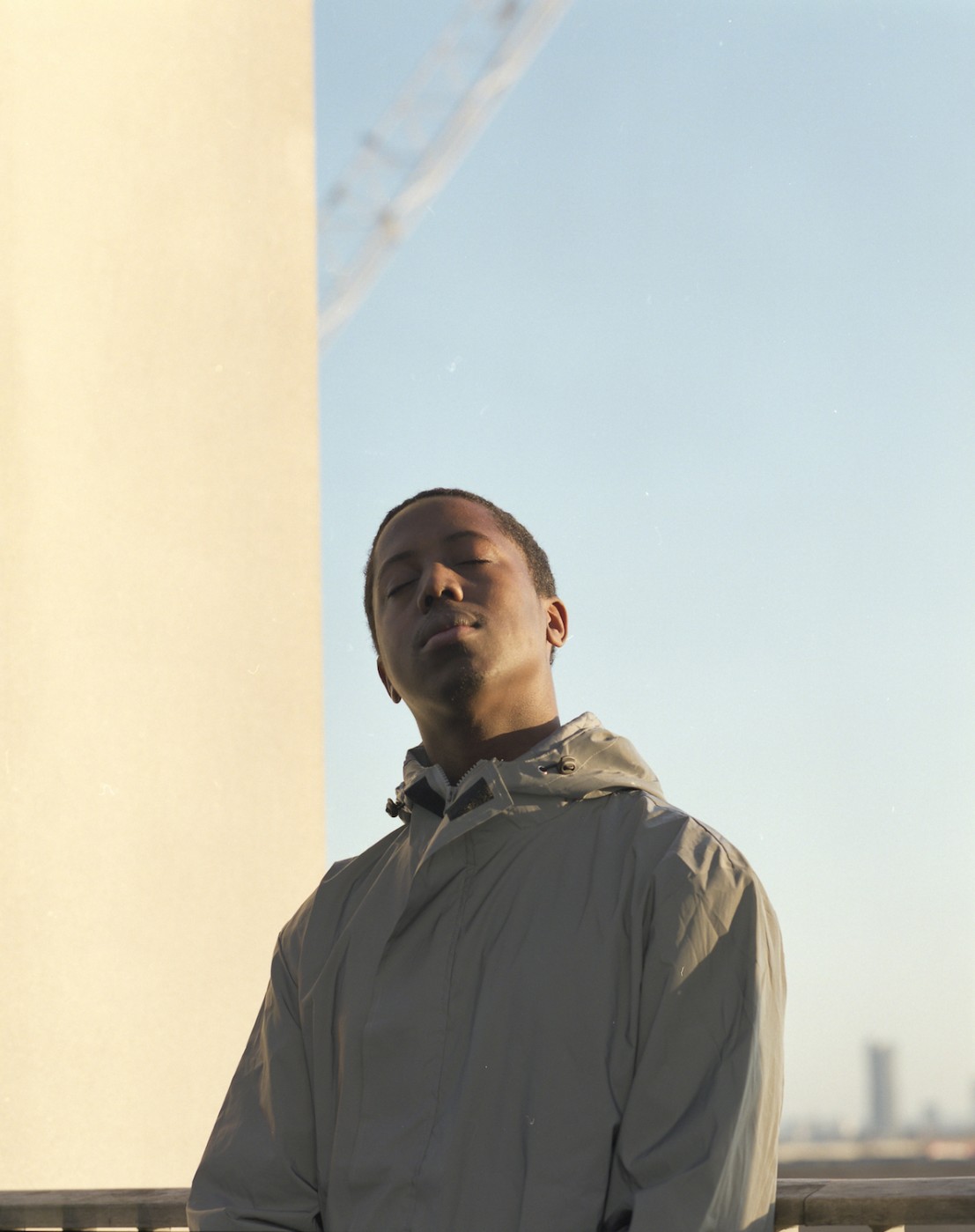 With honesty and willingness to emote comes eventual joy – a feeling found all throughout this solid body of work. Dark Matter sounds like London on a record: the good, the bad and all of the inbetween. Moses has brought together all of the grey areas of growing up, simultaneously providing them with vibrant light and midnight shade – cohesive and masterful in its execution.
"Before I always talked about my records like 'here are some tunes I wrote as a teenager'. It was just music, you know what I mean?" he smiles. "I stand by all of that too, that's also a part of me. But this is different."
Dark Matter is out now.