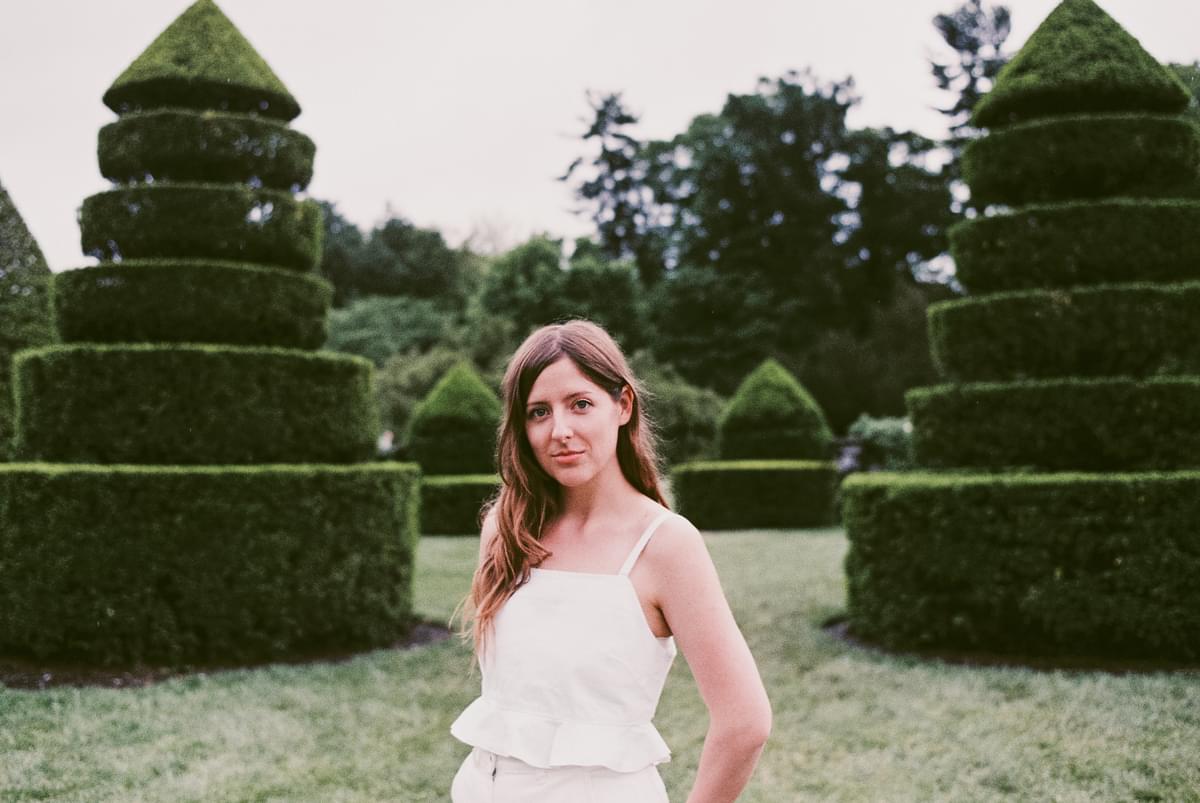 On the Rise

Molly Burch
16 January 2019, 08:00
Austin singer-songwriter Molly Burch dodged a career in the film industry and overcame her own insecurities to land a record deal with Captured Tracks 24 hours after sending her demos.
Molly Burch may have grown up surrounded by a world of movies and film actors, but her story is the polar opposite of a childhood diva.
Burch's nascent experiences in the starry world of L.A. were viewed through her lens of shyness. She harboured dreams of exploring her innate talent, which belonged to the world of music, but had to convince herself she could actually be as good as she wanted to be before sharing her incredible voice and songs outside of her bedroom.
Burch's childhood was anything but sleepy, but she had to adapt to the world around her. Her mother is a casting director, her father runs a film production company and her sister followed their parents' footsteps into films, but Burch decided to pursue a different artistic path: "I was a really shy kid, so I wasn't drawn to that world. I discovered at an early age that I liked to sing, so I went in that direction."
That direction saw Burch initially keeping her ambition secret and battling her shyness. "I was in middle school when I first realised I could sing, but I was really insecure. It took me a while to feel comfortable liking something about myself and believing I could do it." After taking putative steps by singing in her bedroom, her sister gave her a creative and supportive nudge, casting her in a school play she'd written. "She was the only person who knew I could sing and that's why she pushed me into singing in front of people for the first time." Burch's character in the play, whilst ostentatious, nonetheless saw her wearing a disguise. She was dressed as drag queen when she delivered her singing debut to the wider world.
Burch's songs wouldn't sound out of place on a film noir soundtrack, packed as they are with storytelling, romance and drama, but what they aren't is a study in retro. Her compositions possess an innate timelessness, mixing the relatability of '60s girl-group hits with lush, cinematic arrangements and pop melodies, underscored by the incredible guitar twangs of her partner Dailey Toliver.
There's an admirable perfectionism about Burch and her progression to writing songs also took time. "It took me most of high school and college to craft my voice. I didn't start until after college," she explains. "It was the same as finding my confidence in singing, it took me while, actually, it took me even longer to find confidence in song-writing."
The nature of how Burch signed her record deal is almost unheard of in the modern music industry; she took the seemingly old-fashioned approach of sending demos and legendary US label Captured Tracks signed her in under 24 hours. "I didn't expect to hear from anybody, that's what everyone told me when I was sending my record out, it was so fast. Captured Tracks are unique, they try and listen to demos as much as possible, but they don't always sign bands from submissions. I feel very lucky and really grateful."
Whilst some artists are hyper confident before they release a note, I put it to Burch part of her story is she blossomed when she realised people listening? "I'm not 100% confident now, but it's been a nice journey." She then breaks into another laugh and adds, "Well who is 100% confident right? I'm definitely still learning and growing."
Burch studied jazz and has a deep love of country music, yet to label her music as belonging to either of those camps misses a trick - she's also a huge pop music fan. "Listening to older music when I was growing up and going to school for jazz, that's definitely where it comes from, but I've always been really interested in pop music and pop vocals. I think what makes my music more modern is my voice. I like to sing in more of a pop style, I've always been drawn to really great pop songs with really great melodies."
Burch's love of pop voices sees her namecheck the likes of Maria Carey, Camila Cabello and Ariana Grande. "I love Sweetener and "thank u, next" is a great song, but with pop songs like that I'm drawn to the voice. I was really shy as a kid, but I looked up to any woman that could sing. Whether it was Britney Spears or Billie Holliday, I was drawn to their confidence and the fact they were up on the stage singing, being strong women."
Many of Burch's songs explore matters of the heart, she describes the process of writing as cathartic, "the most important aspect is writing songs that feel relatable, to see people really respond to them is amazing. I'm at this point where I feel more comfortable writing personal songs and putting them out there than I ever thought I would be.
Debut record Please Be Mine is very much about Burch and Toliver's relationship, she explains. "We'd broken up and gotten back together and by the time we'd got back together that whole album was written. It wasn't easy at first, it wasn't about the context of the songs, it was more that we had to figure out how to be a creative partnership in addition to a romantic one. We moved past the heartache that we both had and now it feels extremely natural."
With the exception of the title track, none of the songs on her second album - last October's First Flower - are about Toliver directly. Burch cast her inspiration wider: a case in point is "True Love", which is actually about her relationship with past band members, "it's not about a romantic relationship, it's about friendship," she tells me. Accordingly, "To The Boys", with its line "I don't need to yell to know that I'm the boss" is about her growth as a musician where the younger Burch has now grown into a person who knows exactly what she wants.
Part of that growth is learning to take tough decisions. When she toured Please Be Mine, Burch feels she was still finding her voice and grappling with the responsibility of being in charge, "I had to learn so much about being a band leader and juggle a lot of roles, especially on tour." As is the case for many touring musicians, she was her own tour manager and ran the merch stand and had to battle the idiocy of sexism and chauvinism.
"With the first album and tour I learned so much and it did inspire a lot of what "To The Boys" is about, it's about sexism in general. In the past couple of years there's been a lot of change, things do feel different, but of course it still happens and there's so much more that can be done." The song also took inspiration from male musicians she's worked with in the past. "With Please Be Mine I had a set band and it got to be too much - it was a lot of drama. I've definitely worked with musicians who I felt haven't respected me or looked to Dailey for musical direction."
Burch is magnanimous about the issues she faced with her previous touring bandmates, saying not only was it all new to her, but also the musicians she was travelling with. In contrast the European tour was incredibly smooth. "They're wonderful, they're solid musicians and know how to tour. I think I only cried twice and that's insane! I had so many breakdowns on my first tour, because I didn't know how to tour and who to surround myself with. Performing used to give me a lot of anxiety, but now I feel so comfortable doing it. I think my younger self would be surprised – now it feels extremely natural. I do like that it took me this slow journey to get there."
Given that Burch grew up relating to songs, how does it feel now the roles are reversed and people are seeking out her music? "It's surreal, but it means the world to me. On this tour there were lots more young girls at the shows and that's a really cool feeling, I love it when people find the songs relatable."
In a neat resolve to her own story, Burch's ultimate wish is that others hear similar themes in her songs, that provide the inspiration she found in music. "When I think about my younger self and if I could go back and talk to that really insecure child, that's what it makes me think about when I see young girls at my shows. I just hope to empower them in some way by having songs that feel relatable, it feels really special."
Get the Best Fit take on the week in music direct to your inbox every Friday