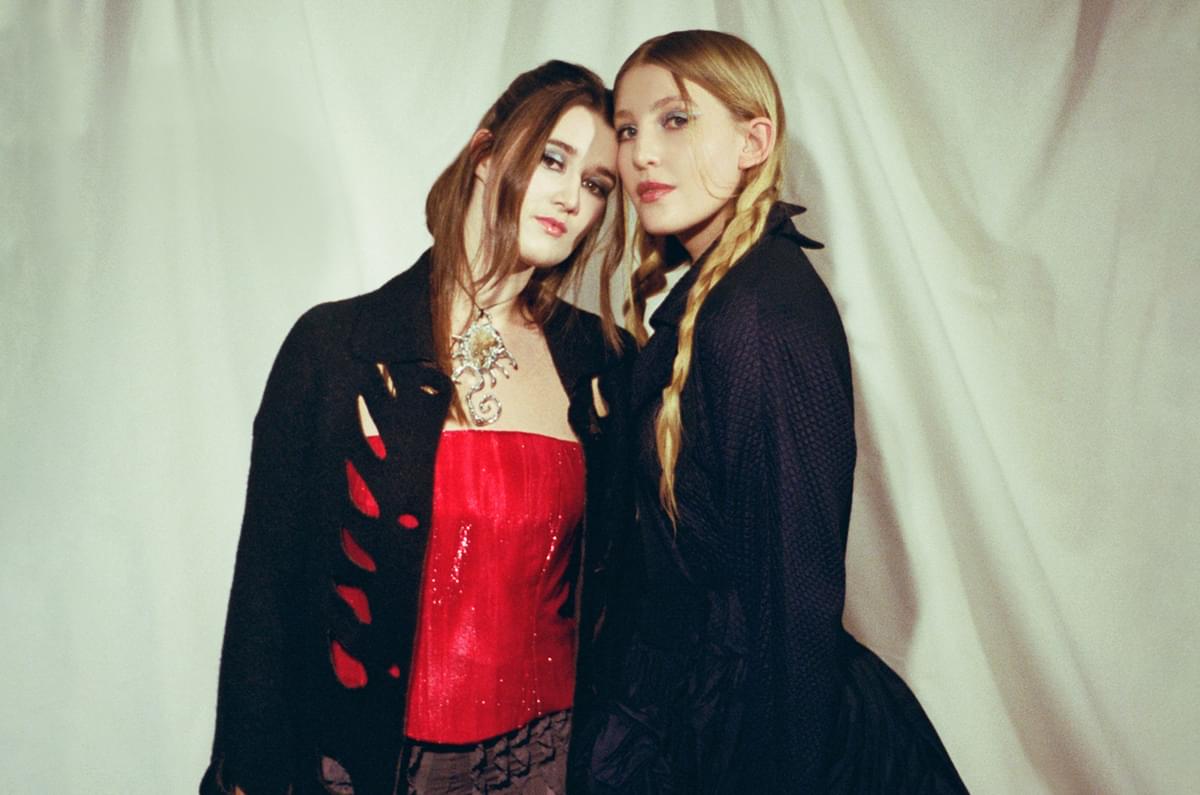 MIIA and Vaarin's creative partnership is a testament to the power of collaboration
05 April 2023, 08:20
A corridor with narrowing walls leads two performers to a darkened stage. Unconscious of each other, performing in a lonely orbit, their painted smiles betray their pleading eyes. But they perform nevertheless – even when every part of them is in resistance, even when their audience is only imagined – because that is what women do.
Though they come to find each other, they are powerless to leave the stage; they are fastened to their marks with a disapproving gaze. Two shadowy figures have taken up their seats: themselves.
This is the visual world of 'Skin of A Fool', the song brought to life by Norwegian singer-songwriters MIIA and Vaarin. Theirs is a story about the exhausting cabaret of womanhood, learning to tame the voice of your inner critic and drawing the strength to do so from friendship forged by shared experience. It's difficult to imagine a time where the pair were once afraid of each other. Today, they hold each other with a sisterly reverence. They finish the other's sentences with precision, communicating without need to say a word – only a knowing glance. Once, they were only fellow students on their history degree, admiring each other from afar but distanced by a sense of threat; now, they are creative allies and best friends.

"We were in a weird place, both of us," MIIA (pictured below) says, reflecting on the era of their lives prior to "Skin of a Fool". "I didn't do any music at the time because I didn't have any faith in myself at all." Having broken through at the age of seventeen with her single "Dynasty" which has since amassed over streams in the hundreds of millions, MIIA began to hold herself to an impossibly high standard. The pressure from suits in boardrooms to repeat the trick, worsened by adolescent self-doubt, led to a crisis of confidence. She didn't step foot into a studio for six years; her return was uncertain. "I felt awful, but I understood that I had to work a lot on myself and my mental health to try to get back to music."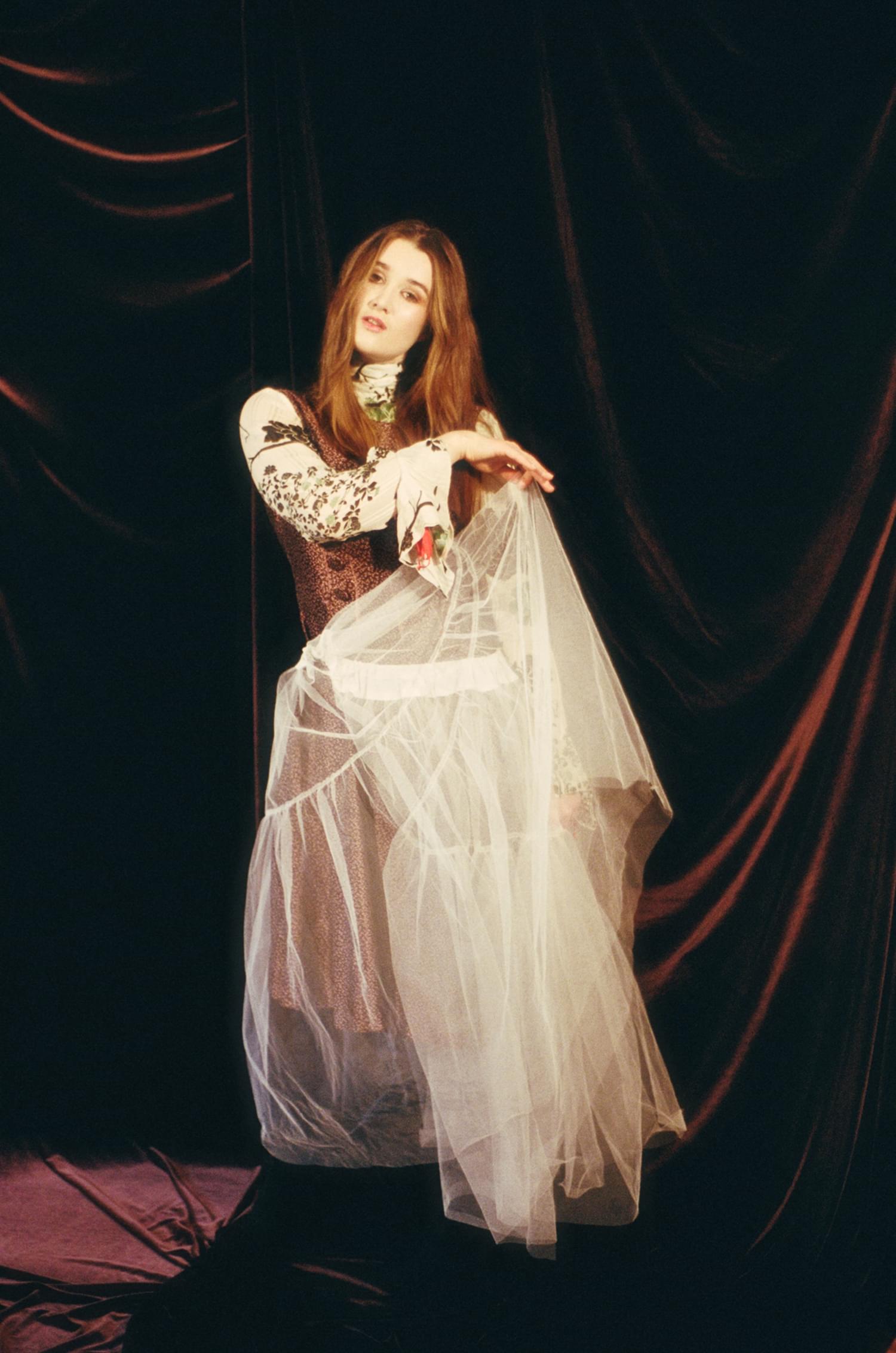 "Skin of a Fool" is a homecoming not only for MIIA, but for Vaarin, too. An artist who emerged with a critically lauded debut album blending the realms of pop and jazz at a similarly young age, she, too, found her relationship to her work mired by imposter syndrome. Music became a solitary pursuit, something she closely guarded from the judgement of others: "I think because I'm an introverted human, I would always do music at night when I'm alone. I don't tell anybody what I do – and it's so lonely."

After years of therapy, untangling the knots of insecurity which felt so inextricable, in 2021 MIIA found the courage to invite one extra person into the studio alongside her uncle and life-long collaborator, the producer J Ryggs. And so, she asked Vaarin. When MIIA confessed to Vaarin and her uncle that she felt scared and nervous to be there, particularly with it being the first time since she had worked with her uncle since leaving music behind as a teenager, the tension was lifted from the room. Her honesty was disarming; everyone relaxed. "When you came into the room and told us how you felt, it was such a powerful thing to do," Vaarin (pictured below) shares. "It changed the whole scene, and I'd never felt that way in any other session."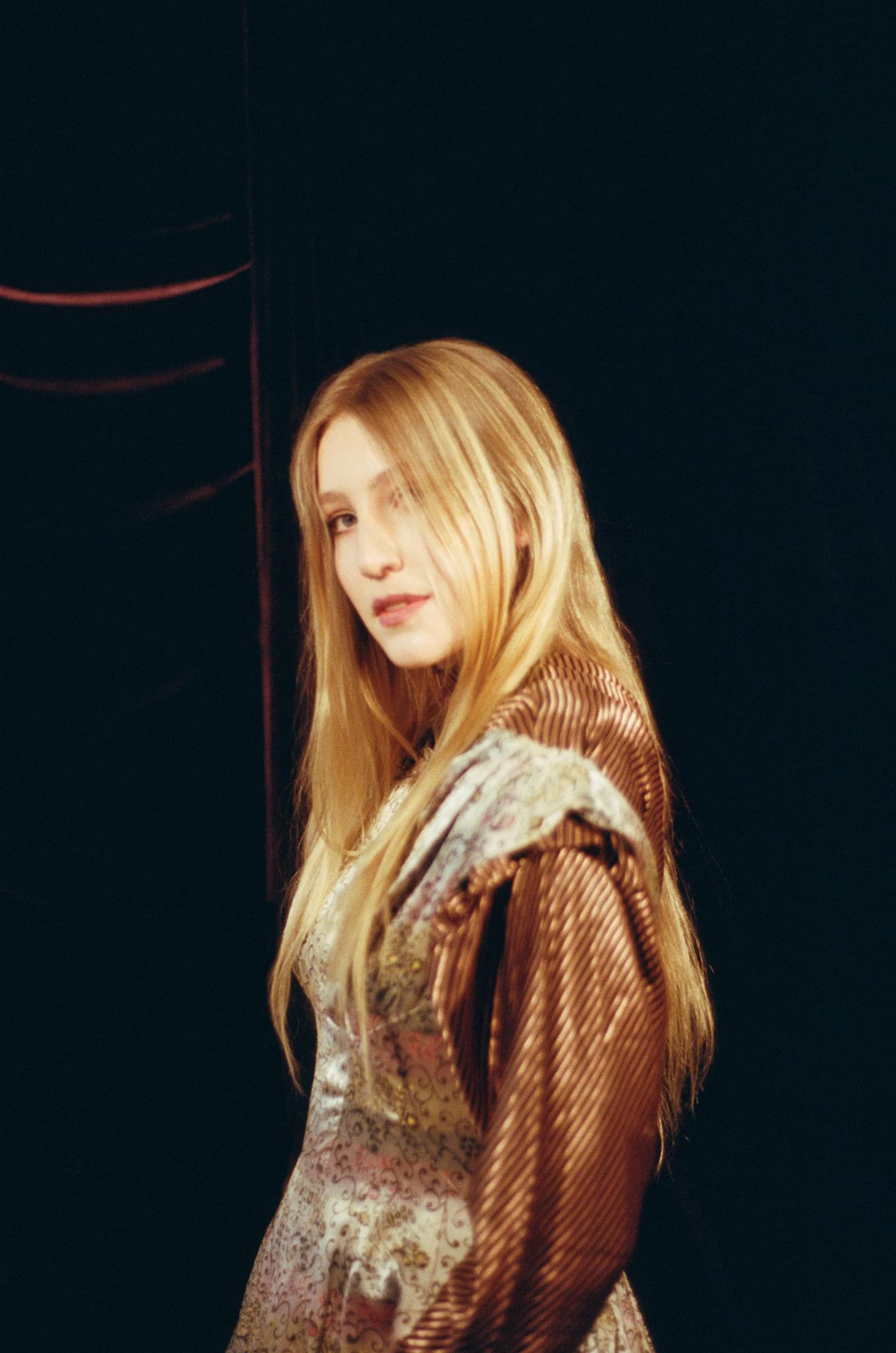 MIIA recalls, "I feel like in a lot of sessions, it's all about making the hits. Everybody has this expectation that it's gonna go very smoothly and very fast - it's all about making money, right? But in that room, on that day, there was a totally different kind of openness that was so special. I've never had that before, and that's when the magic happened." Though Vaarin was there with the intention of co-writing, she was surprised to find MIIA made room for her to contribute as an artist in her own right.
There was an ineffable connection between them, a spark of recognition and comfort which the pair had previously felt so estranged from in making music. "I was very open with the fact that I didn't have confidence as a singer, a songwriter… as a person," MIIA shares. "I'd been struggling with anxiety and hopelessness for a while. I didn't really see how I could continue making music for a long time." Vaarin chimes in, "You said so much about how you lost your self-belief, how you don't trust yourself in anything." MIIA nods, "The doubt is always there. The shadow is always on your shoulder."
It was a feeling Vaarin recognised all too well: "I know that music is the meaning of my life, but it's a hard thing to do because every day I lose belief; I don't think I'm good enough. I need to learn more, be more, be more creative, be smarter, be bigger – be better on TikTok. I have high standards, and I don't fulfil any of them. That's what we talked about, and when you told me you felt the same," she says, turning to MIIA. "Tthat was the turning point. She said, 'I don't talk to myself like a friend.'"
It was that lyric, heaven-sent in its perfectly rounded simplicity, that formed the foundation for the song. It's a sentiment which resonates with women acutely. When elbowing your way in for a seat at the table, it's difficult to reinforce the mentality that you deserve to be there. Vaarin recalls an incident that is etched into her memory. A producer she once worked with told her, 'You have to be careful so you don't end up as one of those pretty blonde singers'. It was the voice of her inner critic amplified, sat in front of her. "I was so done with that conversation," she tells me. "I made a jazz album when I was very young, by myself. You take time with your work to go deep within yourself, you make art, play piano, sing… Do all the business. That's what I want everyone to see, but these men just see how I look."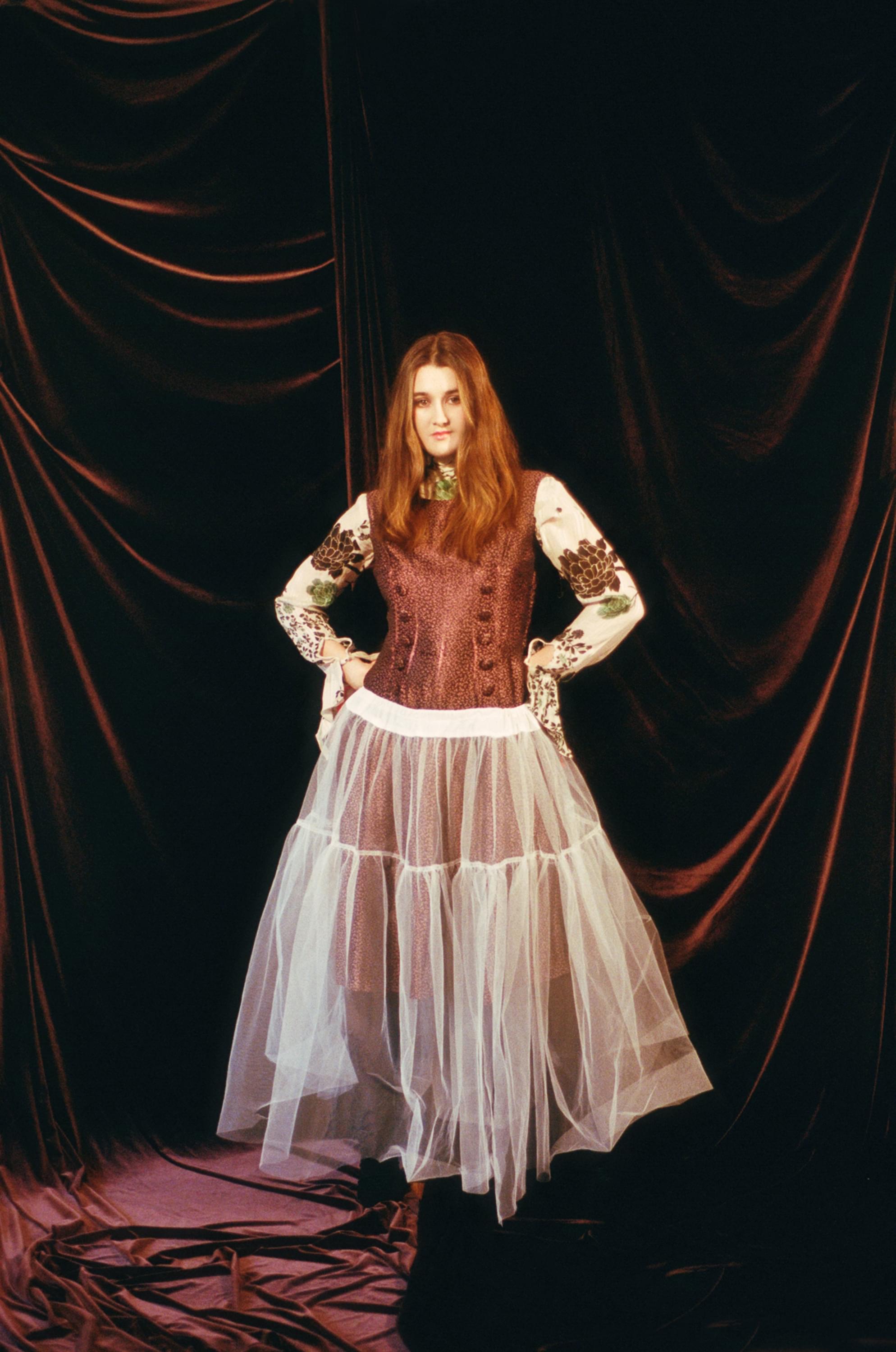 The belittlement which defined their internal and external reality limited them as artists – and denied them the friendship they could've shared years before now. "There's a lot of competing rather than supporting each other," MIIA observes.
The existence of "Skin of A Fool" is testament to what can be achieved when you challenge that voice. The title is an abstraction of how our thoughts shape our reality. "If you always feel like a fool, it defines your skin," Vaarin explains. "It becomes your outline." MIIA adds: "Everyone can see that you're insecure." The music video, masterminded by MIIA and deftly executed alongside Vaarin, is a direct translation of that feeling. The violin, which serves as the third voice on the song, lent a theatricality to its atmosphere which evoked the Belle Epoque aesthetics of MIIA's favourite film, Moulin Rouge. "It was about trying to please an audience," she explains. "About pleasing anybody but ourselves. Even in the first shot, you see us on stage back-to-back and there's no one in the audience. It's a hint that it's all happening in our minds." The corridor scenes are a visual metaphor for being ensnared in the labyrinth of our own minds.
There is a scene where Vaarin sits in her dressing room surrounded by bouquets, reading fan letters with a sense of disbelief and self-estrangement. "Nothing positive goes in. Everything around her is proof, but she doesn't believe it," she explains. The letter she reads was actually penned by her own mother. The inner conflict was conveyed by the choreographer; the movement was a kind of therapy in itself. "We tried to have only women in the video process," says MIIA. "We felt very connected to them."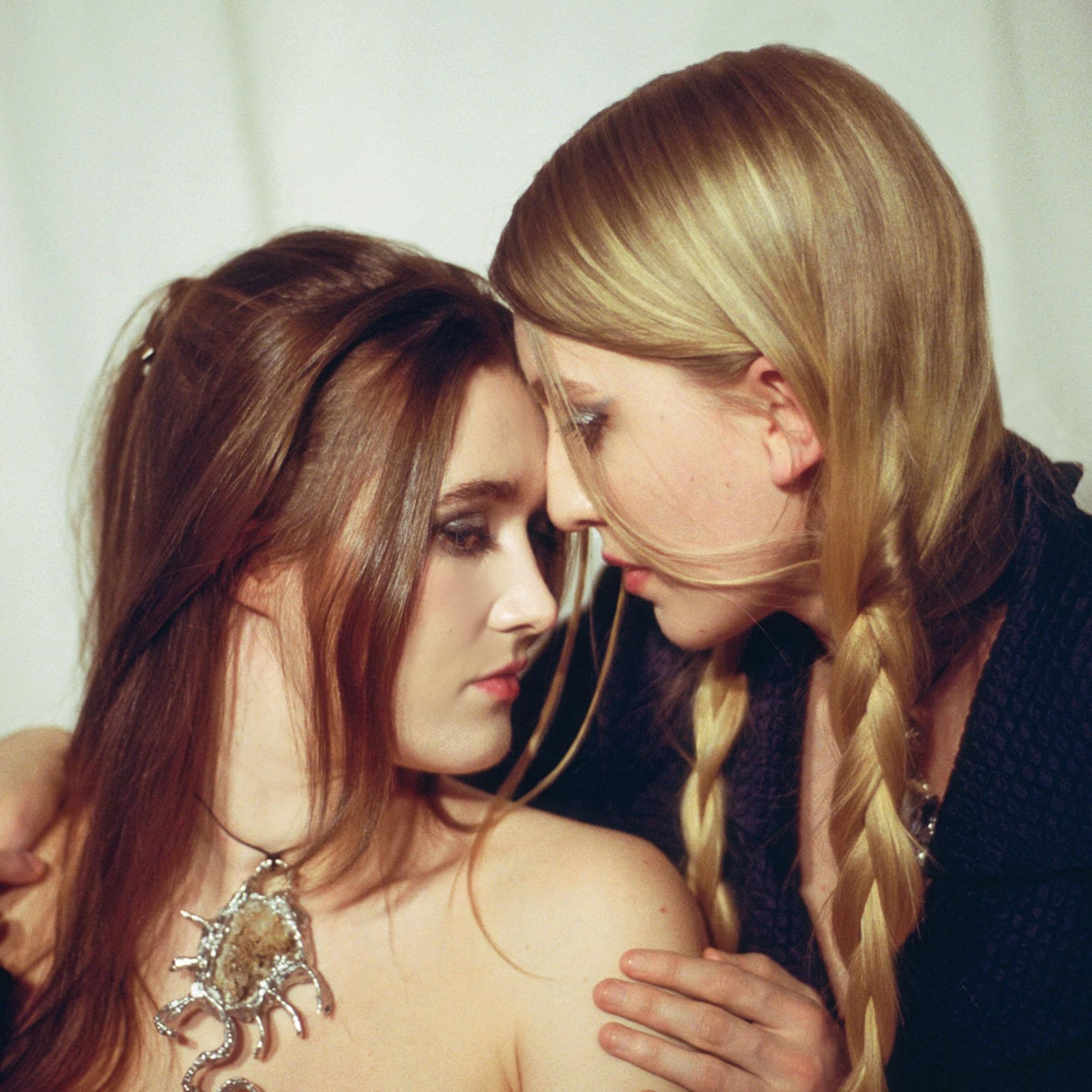 I ask if "Skin of A Fool" has served to repair their self-confidence, if the praise they have received is any more believable on the other side of this experience. "I believe fans now," MIIA says. "They're so open, and we give them back the same openness. But in other situations, I don't always. With other musicians or people who are important, that's when I get insecure sometimes." Vaarin confesses that though she felt proud of MIIA and of herself for bringing the song to life, self-belief is a destination she still doesn't feel she has quite reached yet. "It'll take a whole lifetime to get there," MIIA acknowledges. But nevertheless, "Skin of a Fool" is a beacon of positivity made in a time of personal darkness. "That's what I love most about music," she smiles. "You can take the ugly shit and turn it into something beautiful and strong."
It was writing "Skin of A Fool" which encouraged MIIA to commit to making her upcoming EP. "The four songs each tell stories that have had a huge impact on my life," she shares. "I'd just gotten out of that very dark space, but I still needed to talk about it because it was still there. They're like my inner voices speaking. This song is about my inner critic, one of the other songs is about my inner child, and another is about my higher self who is trying to make them all friends with each other." They're also divided into the four natural elements: earth, fire, water – and, as "Skin of A Fool" represents, air. "It's the feeling of not having any air to breathe, of being suffocated," MIIA explains. "Every song has that kind of symbolism, because when I found my way back to music, it was through being out in nature and connecting with the earth in a way that I hadn't before. I felt so disconnected from myself, from other people – from just being here, and even though the lyrics are personal to me, I'm trying to make them universal so people can connect with them in their own way. I hope that people will find the light and the dark in these songs, that it's possible for them to exist together."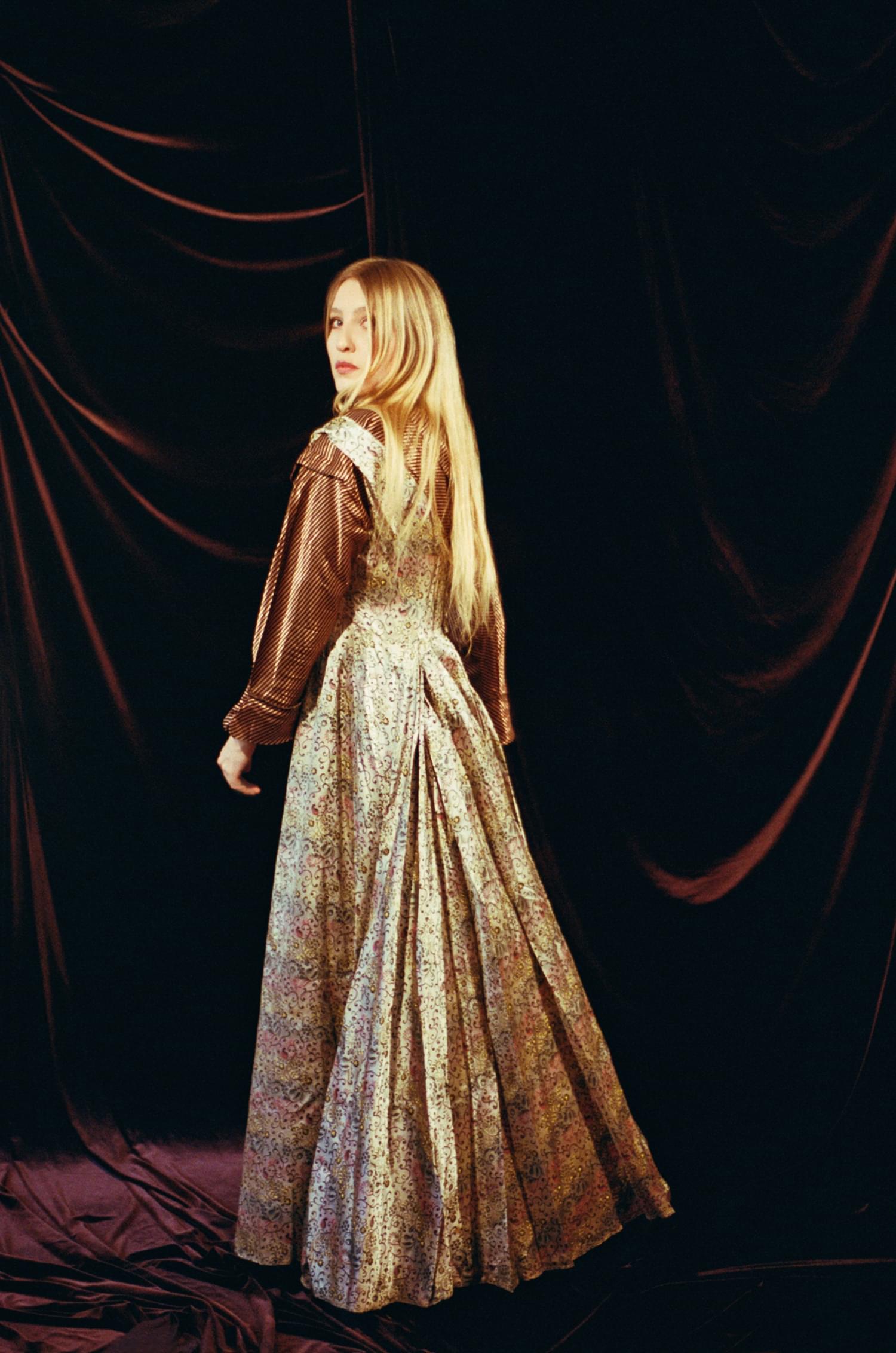 MIIA knew that music wasn't the right path to pursue for a long time when her voice failed her. "Dynasty" was a swansong for the end of the relationship between her aunt and uncle, who up until that point had been her closest collaborators: he produced it, she wrote it and MIIA sang it. "Everybody was like, 'Where's the next thing?' and we had to tell them, 'We really don't have it.'" The seeds of insecurity were planted there – when people would demand more and more, and her capability to meet those impossible standards withered. At seventeen, she had youth on her side, but as increasingly young talent emerged with the likes of Billie Eilish cutting her teeth at fourteen, MIIA started to feel paranoid that she was past her sell-by date as a female artist. When she attempted to record in the studio, her voice reflected that fear – it sounded strangled. She has since worked with a vocal psychologist to repair the relationship between mind and song.

MIIA's upcoming EP has been something of a creative reunion with her uncle, after all those years. "It makes it even more special to me that we found our way back to each other," she says. "I think musically and spiritually, we have the same brain." Though her next single "Can't Remember a Smile" is the next chapter to unfold in this new era on 13 April, already, MIIA is moving ten steps ahead. "I feel like this EP is just pieces of my life so far," she says, "and my goal is to make an extension of that into an album." There is another collaborative track with Vaarin in the works – written in the springtime, they promise their next venture will be far lighter.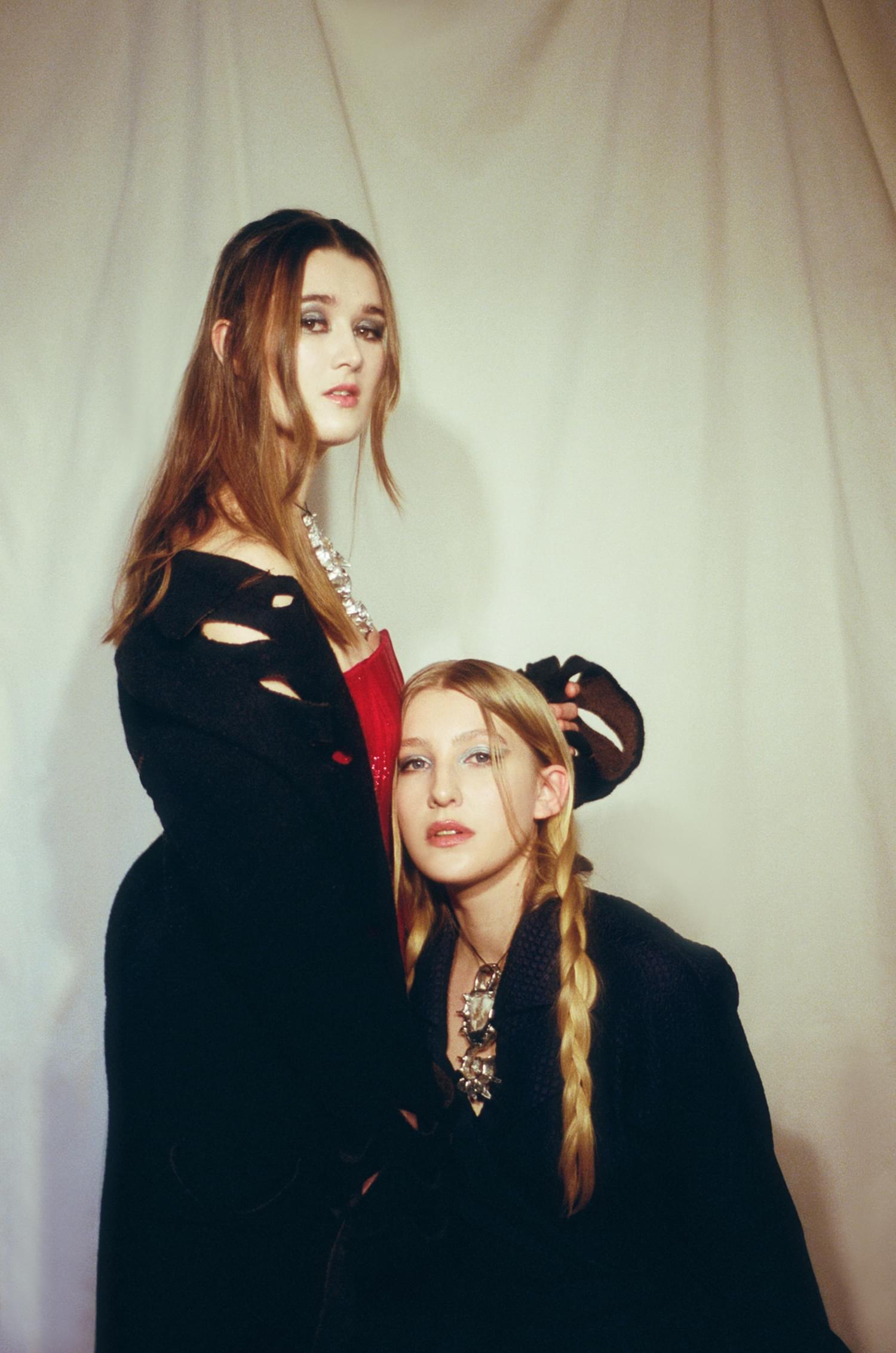 I ask them what they have learned through the process of writing "Skin of A Fool" together. MIIA shares, "I think it was all about letting myself believe in something again, to let myself trust other people; giving something of yourself and then receiving something back, the back-and-forth. I learned to dedicate myself – and I can stand up for myself a hell of a lot better, too. I don't let shit bring me down anymore, because I've done that so much before."
Another thing was allowing herself to be vulnerable in the studio, to consider her ideas worthy of sharing. When Vaarin entered the studio that day with that attitude, MIIA has held on tightly to that inspiration. "Yeah, but I was scared," says Vaarin. "I'm always scared a little bit every day. But we get through things, right? We have to if we want to change - and it because of those little changes that we found each other."
Get the Best Fit take on the week in music direct to your inbox every Friday