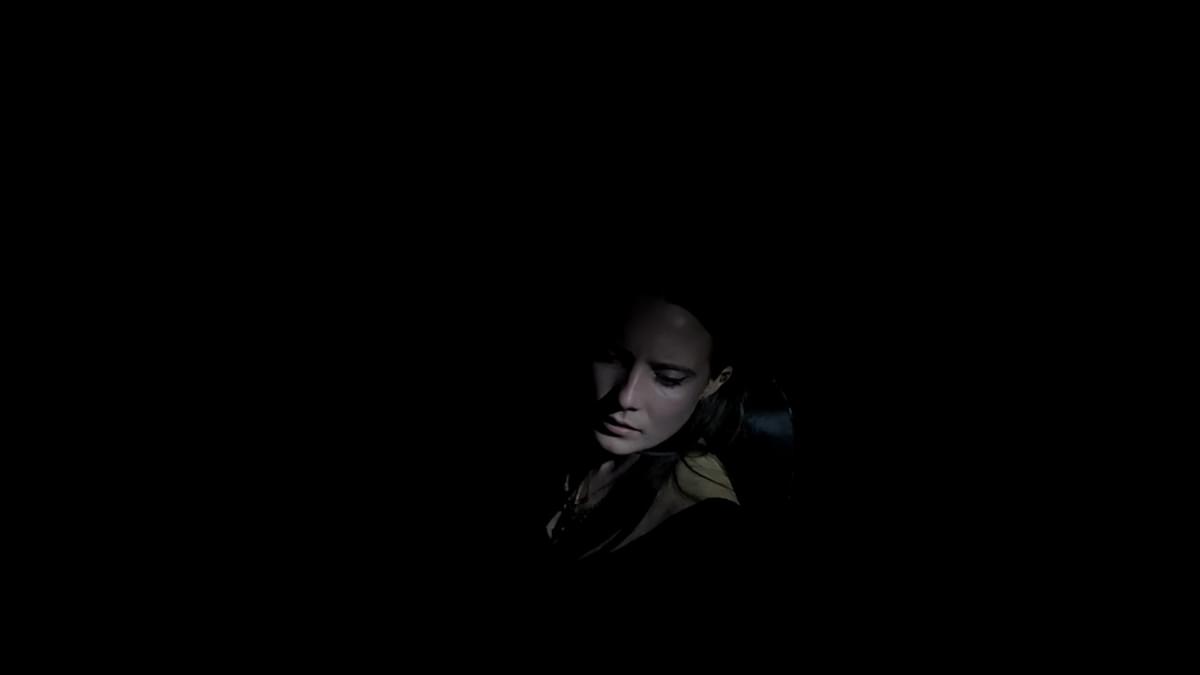 On the Rise

Martha Skye Murphy
02 August 2020, 08:52
"I remember going in the studio with only a loose notion of the melody and then lecturing Nick Cave on why he shouldn't be smoking..."
For many artists, providing vocals to Nick Cave while dishing out life advice would come at the end of a lengthy career where there's nothing to lose. However, for Martha Skye Murphy, it wasn't the twilight of a career but the very inception of one. It was 2005 and she was nine years old.
It's no coincidence that the rising South London based singer/songwriter, actor, and theatre company co-owner who drenches her brittle and ruminative songs in the beauty and myth of journeys, has her own enchanting story to tell.
Murphy recounts how the stars aligned to birth the collaboration with Nick Cave: "I've been interested in performing from a very young age…That meant from the age of three, I'd get up and perform at my parent's friend's parties," she says. "So when a friend of my parents, John Hillcoat [director of The Proposition – a film soundtracked by Nick Cave and Warren Ellis] came around with his wife Polly Borland, I decided I needed them to hear me perform Cat Power's "Free", so I put the song on and asked them if they would listen to me sing it and they listened and John said: 'That's funny, Nick said he wants a child to sing the opening credits for the film.'"
Listening to the Australian western's opening credits now, with Murphy reciting the obscure hymn "There is a Happy Land", you can almost hear her future.
The impact of the experience was profound on Murphy, who reflects that it, "introduced from a very young age the idea that I was going to do music" — something her family wholeheartedly encouraged. "My dad is a photographer and artist, and my mother is a designer, so most of their friends are freelance independent artists. That's what I was surrounded by growing up. I never had to question my artistry."
Nestled in Herne Hill, Murphy remembers her childhood as one of great creativity and artistic stimulation – one where music "was never dormant"; speaking with real verve reliving her early obsessions with Shirley Bassey, Diana Washington, and Nancy Sinatra and her insistence that her mother buys her Dare! by The Human League for her 10th birthday.
During secondary school, Murphy submerged herself in the post-punk of Josef K, PiL, Gang of Four, and The Gun Club and began worshipping at the altar of Serge Gainsbourg. All of this was to the eternal bafflement of her peers who scrolled through her iPod before asking: "Why do you listen to old music? Why don't you listen to Drake?"
As Murphy further descended into music's cavernous vaults (Drake included), Nick Cave continued to encourage her musically, and their paths would cross again when he invited her to record vocals for three tracks on his 2013 album Push the Sky Away. At this point, Murphy was only 17.
As a creative spirit, Murphy isn't married solely to music. During our conversation she touches on several other artistic disciplines she possesses, noting at different points that she studied dance from the ages of four to eighteen at The Laban, took piano lessons from age seven, graduated from the University of Cambridge in History of Art, started the theatre company I Swear I Saw This alongside university friend and director Louis Rogers and starred in the one-woman show The Two Body Problem that has been performed across London – including at the Old Operating Theatre in London Bridge, Europe's oldest surviving operating theatre.
This deep well of seemingly inexhaustible expressive possibility is what distinguishes Murphy's music; connecting dots others are unable or unwilling to see. Her beauty as an artist being how she arrests far-flung visions when she sits behind her piano; weaving them into inimitable journeys.
Murphy describes this revelatory process both as magical and instinctual: "I think about something for a really long time but I'm not actually conscious what it is that I'm thinking of. It is only [when] going to the piano and writing the music that I am able to understand what I have been mulling over. I normally write the melody, the chord, and the lyrics all at the same time and it comes at that instant."
Her first EP Heroides embodies this satori. The EP's four songs are fueled by the relevance and potency of classical literature instilled within Murphy by an inspirational Latin teacher. "The letters written by [Roman poet] Ovid, all written in the voice of women to their abandoned lovers, the so-called 'heroes'. The heroines are the ones who had to endure the behaviour, the slaughter, the mass murder, and trauma that their partners went through," she says, explaining the origins of the EP's name.
Murphy becomes these heroines during the songs, utilising her performance and acting background to serve as a contemporary conduit for their stories; her voice accompanied by dramatic piano, enrapturing drum arrangements, and swirling strings and synths.
Murphy reverberates the heroine's pain in morose recognitions such as the haunting "At the Sea", which channels Calypso, one of Odysseus' victims of love, with Murphy keening over the washing waves of the thick piano and conspiring violin: "If I told you / you'd find it beautiful here then you'd leave / but you left anyway / are you horrible? / I can't tell".
Murphy asserts the purpose of the songs is to pull you through the throes of time to connect with a universality: "We live in this increasingly terrifying modern world, but yet our experiences can be traced back emotively back again and again and then again in mythology. It [Heroides] was about transposing the past into a very present time."
Heal, her freshly released second EP that is already casting ripples in London's musical pond continues this chthonic conjuring: "Heal is meant to make you realise how the past makes you feel incredibly present. How the things in the past can haunt you and linger like leeches."
The record, made up of three songs, unfurls like a sacred procession to a waiting chamber with Murphy's vocals luring you along. It radiates a distinctly Egyptian otherness nestled within a Tricento trance echoing Dante's Divine Comedy.
During the opener "Dung Beetle", Murphy tempts us to become lost in her forest of hieroglyphics: "I have spent my day travelling and waiting / when I was lulled into a hazy boredom / stuck on a platform / I received a beetle / a sticky dung beetle / with nothing but juice to give".
The centrepiece of the EP, the 7-minute track "Heal" is almost ceremonial with its gentle drumming guiding the listener forward; with Murphy's equally airy and screeching vocals coaxing epiphanies through the looped ouroboros-like repetition of a handful of slippery koans embedded in meditative soundscapes like insects in amber.
Murphy is adamant that she wants the listener to emerge into the wondrously strange closer "Augustine" clutching onto their own singular revelations: "When I write lyrics, I want them to be able to be heard and read with many meanings. I am using the words to get people to think about truth and stories and lies and how lies and deception can reveal truth in many ways."
It's an immersive journey that embodies Murphy's multi-disciplinary artistic vision, a journey that you can feel, touch, and smell as much as hear. But a journey that evades, disorients and consumes as much as it rewards. There are no answers here, only questions.
Murphy's labyrinthian construction and layered meanings that play with the listener's expectations and sonic sensibility is something she revels in, divulging: "One of the principal motives I play with when writing songs is where resolve comes and where that point of ecstasy comes within a song. It's really something I am trying to challenge. You seduce your listener and totally immerse them and throw them into the sea. But they're never really safe because there is no buoy to cling onto because you never know when the peak, the resolve, and the ecstasy will come in."
Separating the art and the artist has never felt more fitting; the inner-world of Murphy's songs serve as a teasing parallel to her own career which as it twists and turns feels like it too is playing with our expectations. What comes next is anyone's guess and everyone's' gain.
Heal is out now
Get the Best Fit take on the week in music direct to your inbox every Friday