Rapper Marques Martin doesn't shy away from his insecurities – but he tells me he was terrible at talking at first.
"I'm still getting used to talking about myself," he admits. "I did an interview a few months ago, and they asked me all these questions about myself. I didn't think anybody cared like that."
With me, Martin is very open and self-aware — a rare combination for someone so young. His debut project, Brave and Afraid, is a solid start for the 25-year-old New York-based, Maryland-born rapper, fluctuating between the satirical and the serious, with themes of addiction, growth, and nihilism. It is equal parts Kanye West, Lupe Fiasco, with a sweet dash of Tyler the Creator and A$AP Rocky. He tells me he was influenced by Kanye West and Beatles, Bassment Jaxx and late-eighties indie rock like Sonic Youth and Gang of Four.
"I wish I wasn't so hard on myself," he reveals. "I felt like I always had to prove myself. I still feel this way and don't get me wrong you do have to in order make it. But not to the point you self-depricate. There's a lot of good songs that didn't get recorded because I thought I could do better. The best songs I made where the one I did without really thinking about it."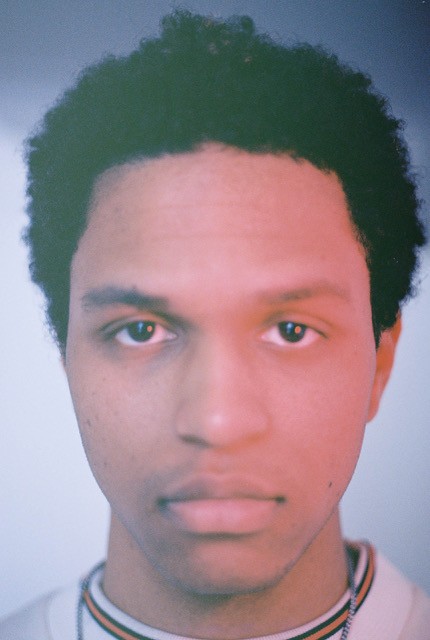 "Hailey" is one such track made on impulse. It's a dark, brooding song about obsession that he admits is a bit creepy. Based on a real life experience, the song is about a girl named Hailey, who the narrator hits it off with, and starts obsessing over.
"It's one of the first things that happened to me when I landed in London. People would tell me that, 'I love [the song] "Hailey" – we are going to find her for you.'" He insists that he doesn't want this to happen because it misses the main point of the song. "Usually, when you meet someone very beautiful, you should let it go, to be honest. I wrote that song when I was 19 and I wouldn't write something like that again because it's kind of creepy. But just for the sake of theatrics and storytelling... it's pretty good."
When I ask him about what inspired this album, he tells me that it's about taking every opportunity, even if you're scared. "It's about my journey — I moved away from home and went against what everyone said, and was on my own. I figured out how to get people to invest in my music. Now I'm getting interviewed by a guy from L.A, you know? It's about knowing you're afraid of something, the odds being stacked against you, and still doing it anyway."
Martin got his start producing music for Black and Mild, a group created by friends of his while in high school, when he was still Maryland. After the group dissolved, he grew tired of being behind the computer and started to emcee. He listened to what others rapped about, and, not liking what he heard, realised he had something to say: "I would be the guy going on rants in the studio, telling everyone that there is so much more going on in the world. And they would be like 'OK'... and continue doing the same old thing." The first couple of songs he wrote, according to Martin, were very bad though. "You'll never hear those," he smiles.
Before music became a viable career, Martin was an astronomy major and wanted to become a scientist. Since he went to a Christian high school, all he heard was 'in the beginning was God', and it made him become curious about the universe.
"When I was a senior in high school, something made me fascinated about what was out there, and not on Earth," he says, explaining that he spent a lot of time watching space documentaries on YouTube. "I know it sounds very cliche and corny, but you ever had those moments when you look at the sky and realise that you don't know anything about what is out there? I used to use this as a metaphor with my friends and tell them the sky is infinite, and I thought I was so cool saying that."
In junior college, Martin decided it was time to move on to a new city and pursue music, so he set his sights for New York – a move partly inspired by the scene in the film Whiplash where the main protagonist runs to his jazz performance after getting into a car wreck. Even though Martin struggled in school and was never the perfect student, he managed to get accepted into The King's College, a small Christian school located in lower Manhattan.
So at 19, with only $300 in his pocket, he made his way to New York to pursue music and start a new life. While in New York, Martin met Andre 3000 by happenstance. He went up to him after he recognized him walking on the sidewalk. After telling him he raps, Andre was gracious enough to let Martin type his SoundCloud link onto his phone.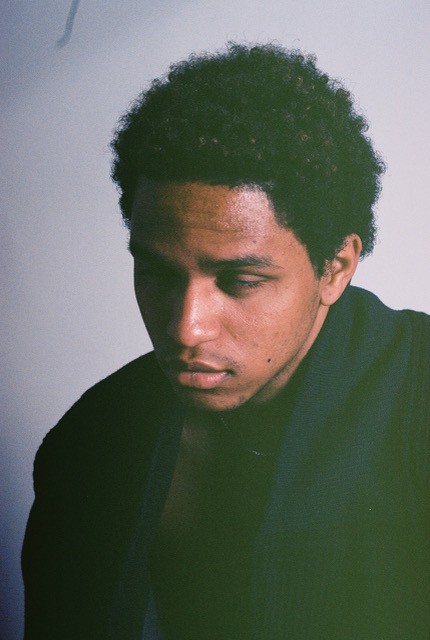 Another time, while working the popcorn machine in the Angelika theater (his former college job in NYC) a mysterious lady sporting dark, stylish glasses and a red and black leather jacket walks in. Immediately, he thinks it's St. Vincent so goes up to her. And in his words, "being the worst employee in the world, I go up to her and ask, 'Are you St. Vincent?'" When the movie ends, she came back and find him, and told him to watch it. Filled with newfound confidence, he begins to rap "Dance Songs" for her.
"It was funny, though, because I was in the middle of a movie theater, holding a mop. After I rapped for [St. Vincent], she told me it was really good. She then gave me her business email to send her the song I sampled. If I ever run into her again, I'm going to ask her if she remembers a random kid rapping for you.
Living in a new bustling metropolis presented Martin with much more than Maryland had to offer. A year after moving to NYC, he made some connections through emailing his music to anyone who would listen. Soon he got the attention of a producer who worked with UK rapper Raleigh Ritchie, known famously as Grey Worm of the hit HBO show Game of Thrones. They flew him out to London to work on music. During that trip he would go on to record recent single "Belles".
A year later, a British executive named Charlie Lycett from the indie label Operator Records reached out to him – another unsolicited brush with fate. He was flown out to London again and hit it off with Lycett. Liking the label's mission, he decided to join and work on what would become Brave and Afraid.
"This might sound pretentious, but I know a lot of my favorite artists like Tyler the Creator, Kanye West, and Kid Cudi – when you follow their stories – they all begin overseas. I fuck with London. The trip gave me a reason to see another part of the world."
Brave and Afraid is out now.