Standing still was never Grace Shaw's forte. She settles nowhere for long, our interview beginning in the hazy, liminal space of being mid-tour. Hers is a tale of a girl who, once upon her time, began to record beats on her laptop and never came home. The rest, as they say, is history – or a map littered with pins, spanning from Australia to America and Europe.
"I think you need limitations and boredom as catalysts to create things," Shaw tells me, thinking of her roots in the cookie-cutter suburbs of Brisbane. "I have a love-hate relationship with it; I've always felt quite uncomfortable and out of place there. I think a lot of the time it felt like a really small place to me. I looked around and I was like, 'I don't see myself in any of these adults. I don't relate to them and I don't aspire to their situations'.'
It was this alchemy of ennui and the internet that led to a nuclear fusion of an ever-expanding list of Gen Z personas: Clairo, Cuco, Billie Eilish and, of course, Mallrat. Behind their laptop screens they had built themselves an empire; social media superstructures with the kind of clout to make corporate record labels starry-eyed. The common thread between the internet's anointed cool kids is escape. They are accidental entrepreneurs, dedicated to distraction from the boredom in their small hometowns.
Shaw belongs to this strain of DIY artists. Her moniker, "Mallrat", is an appropriation of the name given to kids hanging around shopping malls – mostly for a lack of anything better to do. "I think it's hard to be creative when you're constantly stimulated or there's always something to do," she says. "In such a suburban place, having an imagination is a really powerful start to being able to write songs or come up with stories in your mind."
The Australian MC stepped quietly into the picture in 2015, leaving a single track, "Suicide Blonde", on her SoundCloud page. People 'stumbled upon it' and sent it to 'the right people'. There was something jarring about the summery, dazzling synth and a lackadaisical delivery of lyrics about the self-destructive tendencies of a failed actress she knew: "Those times you tried to overdose, kitchen floor and comatose / Hiding hydrogen peroxide, throwing up a piece of toast." It was a combination that would become her silver bullet: a voice beyond her 17 years set to earworm beats; comments like "Actually vibe this so much" and "absolute magic <3" flooded in.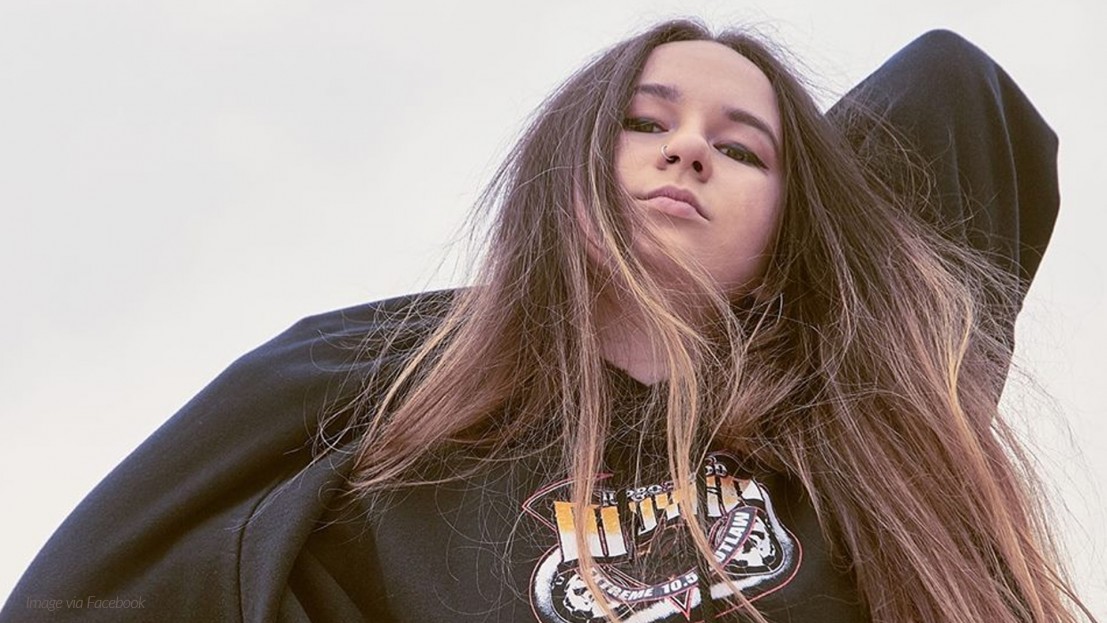 "Suicide Blonde" would become the first of six tracks that formed her debut EP, Uninvited. It would go on to whip up streams far into the millions: "I don't really know how it happened," Shaw laughs, with an absentmindedness that bleeds into her music. "It just kind of did." But despite her effortless, carefree exterior, there is a steely determination that makes it clear that her success didn't entirely fall into her lap: "From the beginning, I was very sure I wanted to make a career out of it. I wanted longevity. I wasn't just writing songs; I was doing my best to make them my job."
There was little wonder when Mallrat was taken under the wing of fellow Australian rapper, Allday. "He's the reason I started," Shaw says, without prompt. "He's the big one. I'm on tour with him at the moment until mid-October. We're doing Australia, and then going to America." She tells me about her cross-continental plans as if she's telling me what her plans are for the weekend. Another child of the streaming generation, Allday gave Mallrat a leg up from standing on the SoundCloud platform, and helped to elevate her to mainstream success. The two would become musical collaborators, featuring interchangeably on the dark, twinkling "UFO" and his own "Baby Spiders". "[The internet] has brought people into my world who I wouldn't have met otherwise. It makes the world a bigger place, but also a more connected place. I've met all of my collaborators through social media."
For an artist who is still not old enough to legally drink in America, her touring partners across that country and more have been illustrious to say the least. Besides Allday and Maggie Rodgers, who she is quick to mention as being pivotal to her career, Mallrat has also toured with Australian electronica kingpin, Basenji. Theirs was a partnership made in heaven. Releasing the minimal, daquiri-sweet "Nobody's Home" earlier this year, it became one of the DJ's most popular hits to date. "It was so cool!" she enthuses. "I've listened to his music for years."
It's easy to imagine a teenage Shaw walking around her hometown with music in her ears that was skyscraper-high, sprawling far beyond the chartered suburbs she lived in – and then going home to make it. The label "bedroom-pop" began as a badge of honour; a blue tick of "realness" that fans chased down like bloodhounds. Drawing parallels between herself and Clairo, I asked her how she felt about being categorised in that way: "I think it's cooler than I probably am."
While Clairo, herself, was determined to leave her bedroom behind with the release of her debut album, Immunity, there is a sense that Mallrat is trying to do the same: "I don't know if I completely fit into that, though I do have something in common with them. I definitely started off with a lot of bedroom pop, but I think now it's more indie-pop - maybe the thing we have in common is very gentle delivery?"
Mallrat's career has been taking on a whole new level of momentum. Her third EP, Driving Music, reflects the way her life has shifted; the further away she gets from home, the more she seems to be returning to it. "I noticed I've been writing a lot more about my family," she says. The first released track, "Charlie", is named after her Labrador. It's an ode to the ordinary, as she cradles the homely images of "warm cups of tea" and "Charlie in the rain outside". "I think it's just because I haven't seen them very much," she sighs. "It's a lot easier to write about people when you're far away from them."
"I live between Melbourne and Los Angeles,' Shaw explains. "I started living in LA about February this year, and I moved to Melbourne like two or three years ago when I was eighteen." When I ask what living in LA is like, she shrugs. "I've got a room there and a lot of my stuff is there, but I haven't been there that much. I'll be there a week, and then I'll go on tour, then I'll come back for four days; then I'll go on tour again and I'll be back for two weeks - and then the lease is up. It was just a six-month lease. The last time I was in America, which was a week or two ago, it was to play a couple shows, but it doesn't really feel like I've been there that much.
"I can't give you a good answer about how it feels to live there just yet. My EP kind of reflects what's in my head when it comes to that - not that I feel unwelcome, but sometimes it creates a little bit of an alien feeling.'
The way that Shaw's sense of alienation translates on Driving Music is more subtle and less direct. The infectious, shrug-of-the-shoulders cool "When I Get My Braces Off" is from the point of view of her younger sister: "Barely even smoking but my sister says I must stop / Wanna dye my hair blue / Wanna cut it all off / Wanna grow it all back / Wanna dye it all black." It's a teasing jab at her sister's flighty, teenage angst – but beneath that is thinly veiled anxiety. As much as she is adamant that she doesn't miss home, Grace admits, 'but I do find myself worrying about people that I care about here.'
The release of her EP perks up her spirits – which is never hard for a young woman who is, by default, eternally optimistic. I feel like a little kid waiting for Christmas!" While many musicians agonise over how their music will be received, Shaw says firmly, "I don't really set expectations like that. I create things that make me happy, then cross my fingers as I put them out into the world and hope that people like it and it reaches as many people as possible. I know it's going to go well. I don't worry about how it will be received because I'm really happy with it."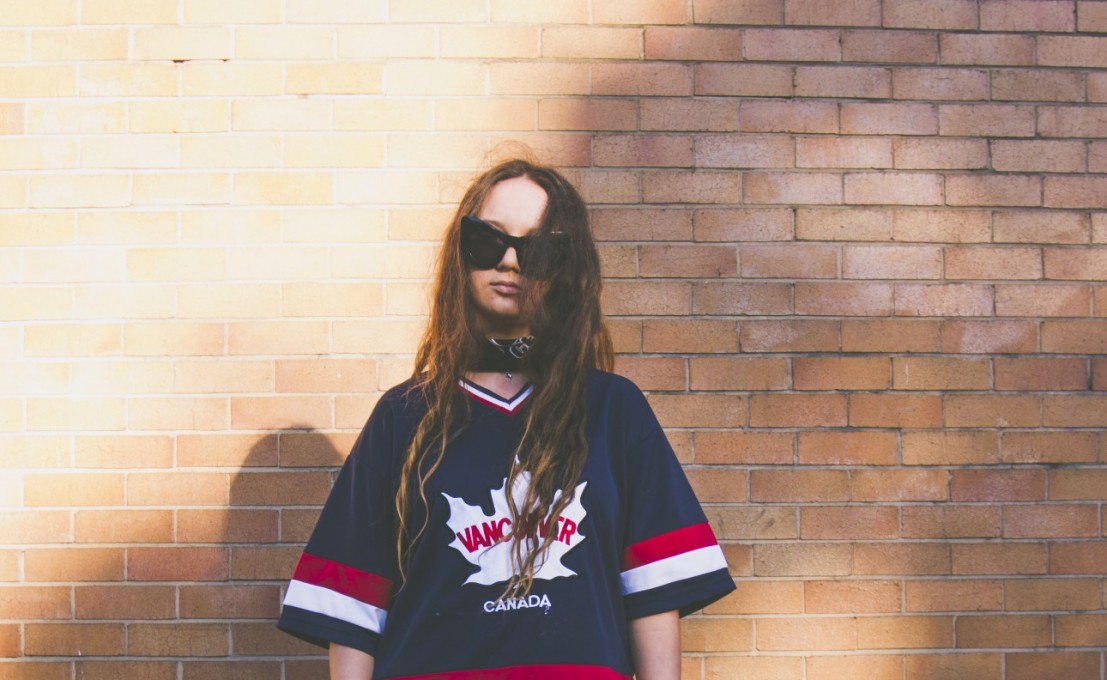 Her magpie-friendly collage of pop is reflected in her inspirations, that she collects like diamonds and silver spoons. "I love vintage clothes; I love animals and nature – just wholesome things, you know!" she says. She excitably describes her trip to Japan with her best friend and DJ, Denim, ("she means the world to me"), as they travelled around Tokyo, Kyoto and Osaka; it's a country she treasures as one of her favourites. When it comes to writing her songs, she says, the process is, "pretty different every time. I always have notes going in my phone, but I feel like my best songs happen when I sit down in the studio, and it's like a big train of thought that I've bottled up which I didn't even realised I had. It just flows out…' She pauses, '– that sound like such a wanker-bullshit thing to say, but it's how it happens sometimes!"
"I think I've just become a better songwriter and producer as I've gone along. I've also figured out how to use my voice a little bit better. It's a more polished piece of work - that's the biggest difference," she muses, thinking about how Driving Music has pushed her to evolve since Uninvited and its successor, In the Sky. Interestingly, despite being on the scene since 2015, Mallrat is still yet to commit to a full-length record. "I think I'll be doing an album now," she says. Her explanation behind why she's evaded it so far is simple: "It takes longer and I like putting out music. I've never really been an album person. A lot of my friends will have a favourite album that they'll listen to back-to-back, but with me a whole song is enough on its own. When I write songs, I try to make them stand alone. I've never been in that album mindset before."
Shaw thinks out loud, "I wonder if I can produce the whole album myself…" It's a glimpse of her ambition, watching a of seed of thought being planted that is bound to grow. Though her dreams to collaborate with the likes of A$AP ROCKY and her long-adored Lana Del Rey, there is a sense that Mallrat wants her future album to be something personal, close to herself. "When I write a song that I think is beautiful and getting to share that, that's success to me. That's what I care about more than anything else: being able to share something that you care about with as many people as possible and maybe it meaning something to them, that's success."
The Driving Music EP is out now