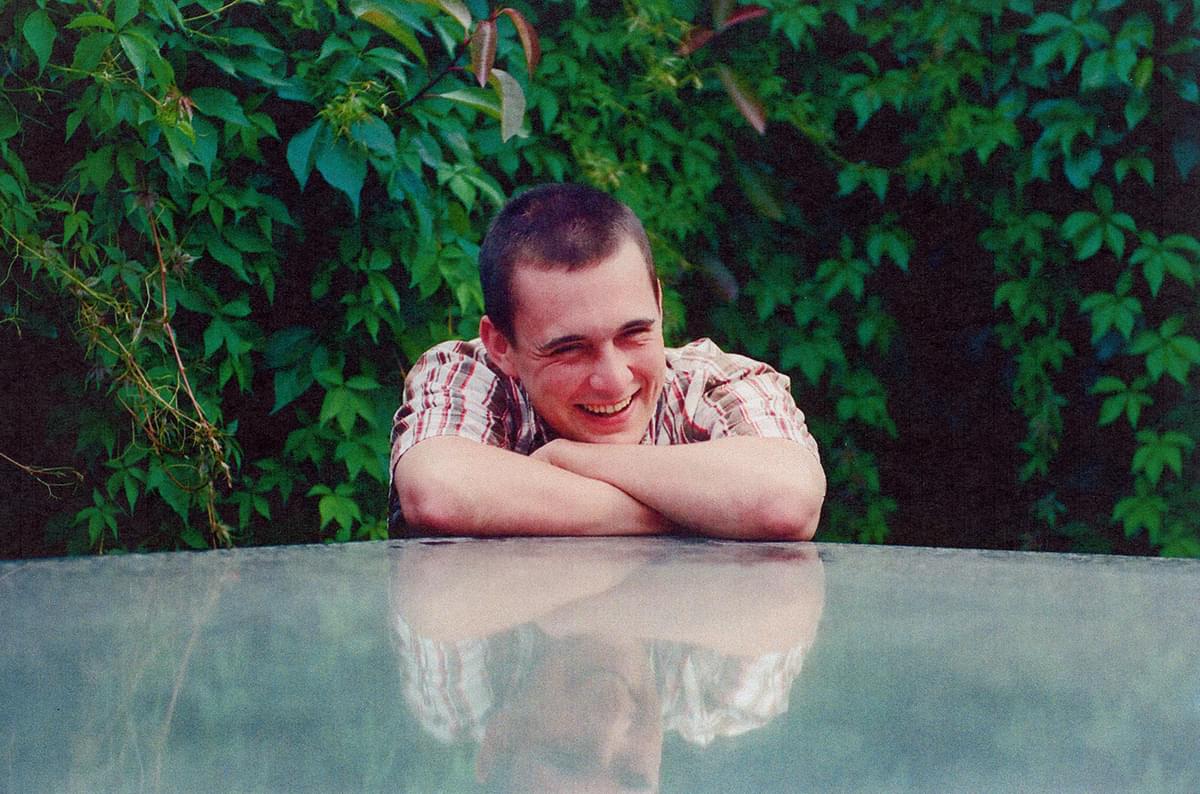 On the Rise

Mac Wetha
18 August 2022, 22:00
Dirty Hit-signed producer-in-demand and founding member of NiNE8 collective, Mac Wetha is finding his feet writing from a place of reflection, he tells Sophie Walker.
For Mac Wetha, making music is like being let loose in an art supplies cupboard. As a producer, he searches for particular shades within a spectrum of colour: bold, bleeding 808s where he presses hard and scribbles outside the lines; sequinned synths for shimmer; cutting out sounds from unexpected places and pasting them into new, unfamiliar contexts. So unmistakable is the 24-year-old's sound he doesn't need to announce himself – the beats take care of that.
As a founding member of London hip-hop collective NiNE8, alongside the likes of Lava La Rue, Biig Piig, and Nayana IZ, their shared vision has entirely disrupted and redefined the city's sound. It's a family name, a creative home to return to after pursuing their own musical endeavours – but Mac Wetha is no longer content to paint the scenery. Now, he's working on a canvas of his own, and his latest EP Cloud Paint is his most detailed self-portrait so far.
It goes without saying that Lloyd MacDonald has come a long way from being hunched over Ableton in college, stitching together tunes crammed into a single bedroom. Everything shifted when he signed to taste-making alternative label Dirty Hit, who have been responsible for The 1975 and Wolf Alice, as well as curating a roster of underground artists in ascent including 404 Guild and BLACKSTARKIDS. Now, MacDonald is an artist in residence at Gorillaz's Studio 13 in West London, where, between getting lost in musical rabbit holes for hours on end, he occasionally staggers into the sunshine to shoot hoops.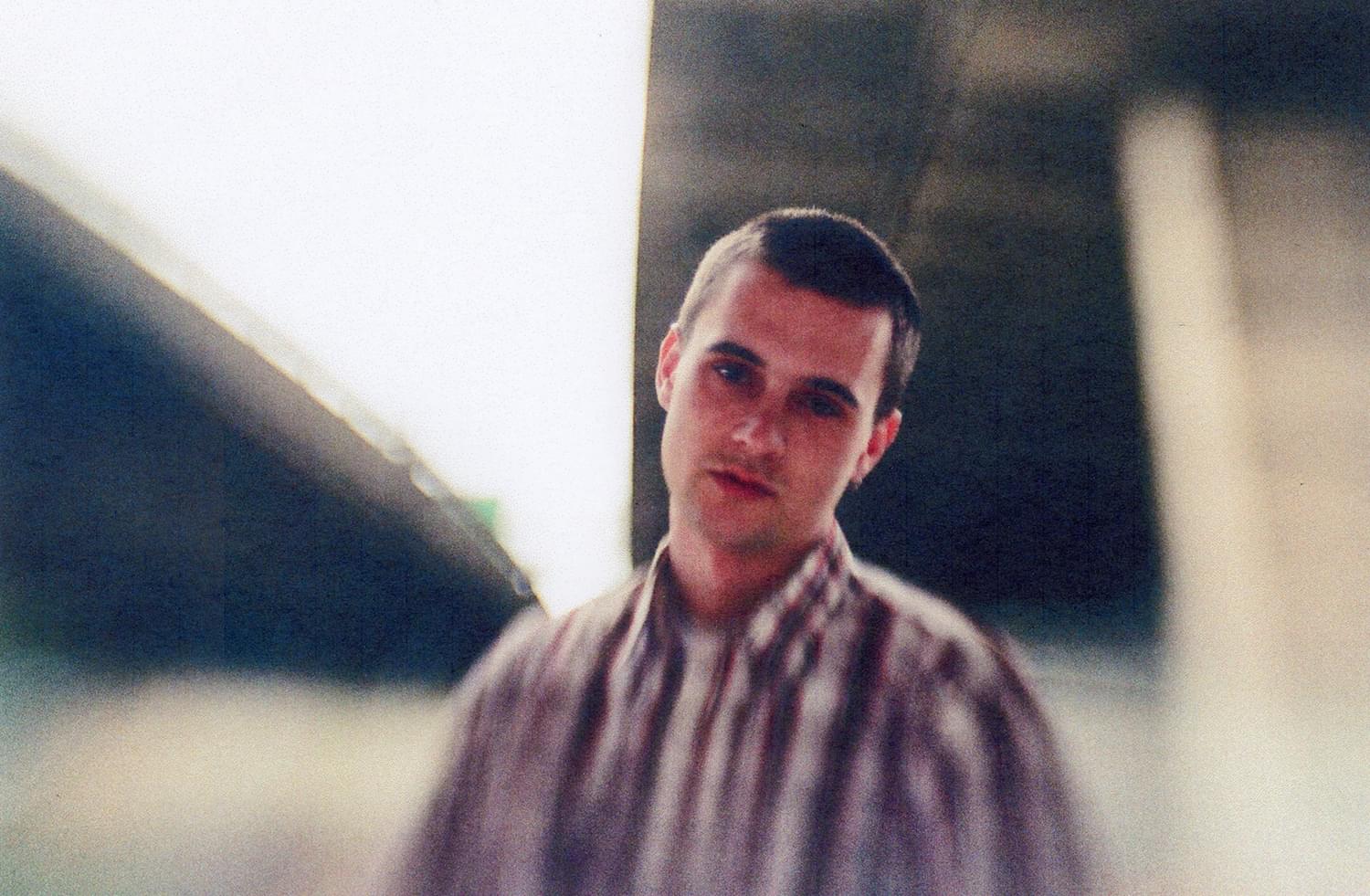 It's hard to find a moment with Mac Wetha - his time is claimed, spoken for far in advance. His studio space is becoming something of a revolving door for artists: today, he's working with NiNE8 rapper Lorenzorsv, but there are a host of collaborators on upcoming projects which he is almost tempted to share but commits to secrecy, sealed with a smirk: "I'm trying to be vague. I can't give too much away…"
His maiden project in 2018, Mac Wetha & Friends, was a collage of close friends in matrimony with MacDonald's beats, including Puma Blue and Louis Culture. Never settling on a single sound, its seven tracks demonstrated his versatility and the staggering breadth of styles he could command beyond the NiNE8 flavour. Woven within each track's tapestry was something that felt distinctly 'Mac', particularly within the smudged guitars and skittering synths of "Partners". It was a new dimension trialled for the first time, and so far without a voice to elevate it - but with his closest friends, MacDonald tapped into the confidence to find it.

The release of his 2021 EP Make It Thru, the first truly solo project he had ever released as Mac Wetha, came as a surprise. Forget a triple threat: as a singer, lyricist, producer, engineer and instrumentalist, this EP proved MacDonald had the 360 talent to execute his vision. It was in a world of its own, a departure from the Mac Wetha you thought you knew. His voice was capable of a pop-punk sneer, pulled by rollicking guitars and livewires basslines one moment; the next, plunging into soulful depths over sunny, pop-inflected melodies.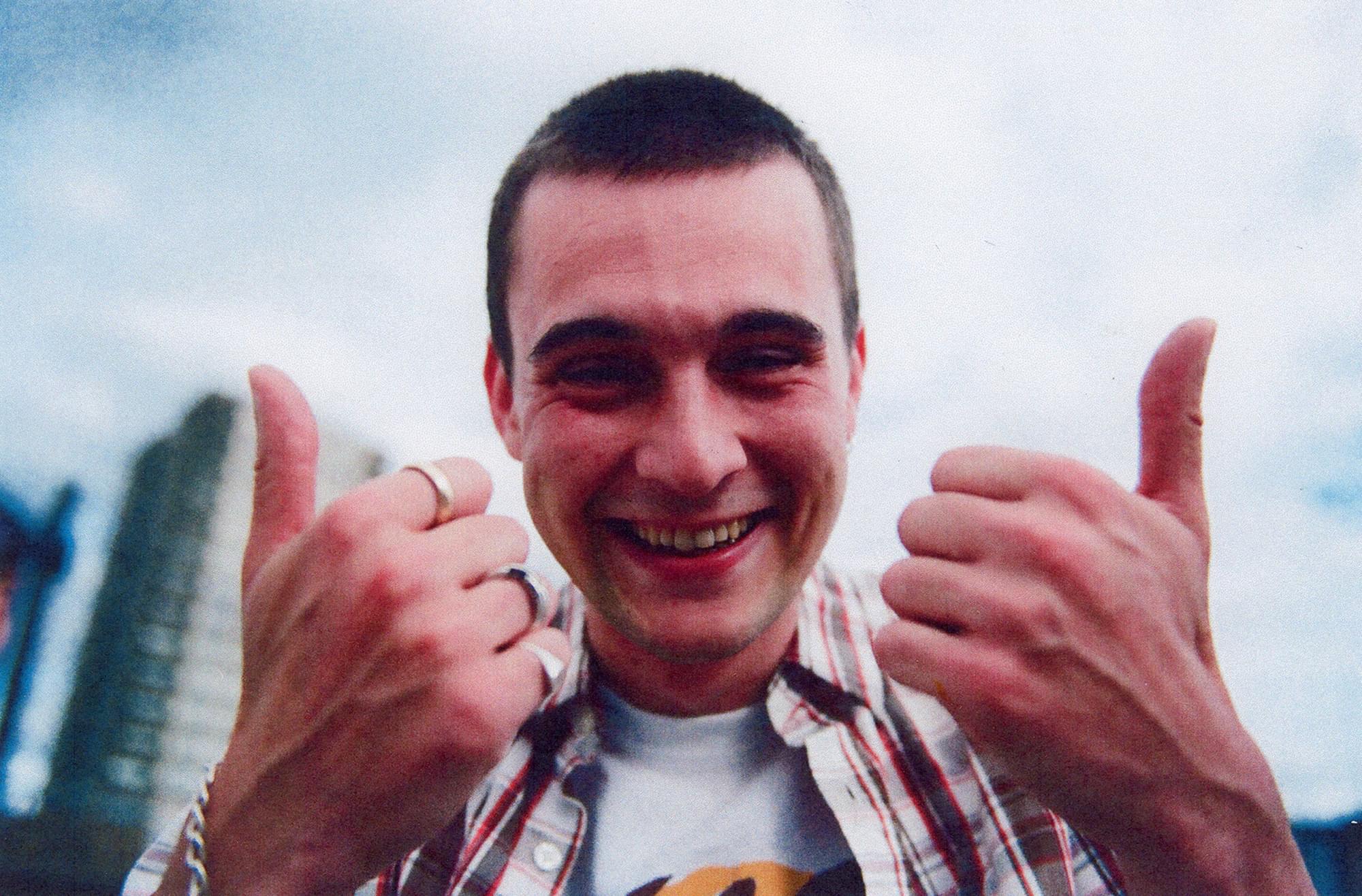 The role of frontman was something MacDonald shrugged on easily like a favourite t-shirt. The ease with which he pivoted from behind the scenes to the spotlight would be almost preternatural, except this was far from his first rodeo. "I've always been the frontman in bands. I love it," he tells me. His band, now, is almost formed entirely of a previous incarnation, Scoundrels. Back then, they had heavy, post-hardcore tendencies and were all too familiar with playing empty rooms on the live circuit, but MacDonald found that being at the epicentre of a song and translating that into performance was a rush being a producer couldn't match. "I've been in music a long, long time. "I've been doing a lot of random shit, but never in this way. I'm working hard, and I'm trying to get better and better. I haven't been doing this that long at all, you know, this whole 'front-facing artist' thing," he says, sheepishly repeating industry spiel. "I've still got a lot to learn."

He lights a stick of Palo Santo in his studio. "There's also the 10,000 hours thing…" he tells me, recalling the widely repeated notion – popularised by Malcolm Gladwell – that it takes 10,000 hours of practise to become an expert. "But it's hard working alone, man. Making stuff is really difficult for me. Even with the band, we would write songs together." Cloud Paint, his second solo EP, marked a transition of MacDonald learning to find out who he is as an artist when no one else is around. With the absence of performance and community during the pandemic, he was forced to confront the burden of a solo artist: getting to know yourself, for better or worse. "Now I've switched seats, I can see it from the other side. It's hard to put your feelings out there and try new things when someone else is in the room. You need to be extremely brave, and I just kept thinking, 'Is this shit?' It can be quite torturous, sometimes."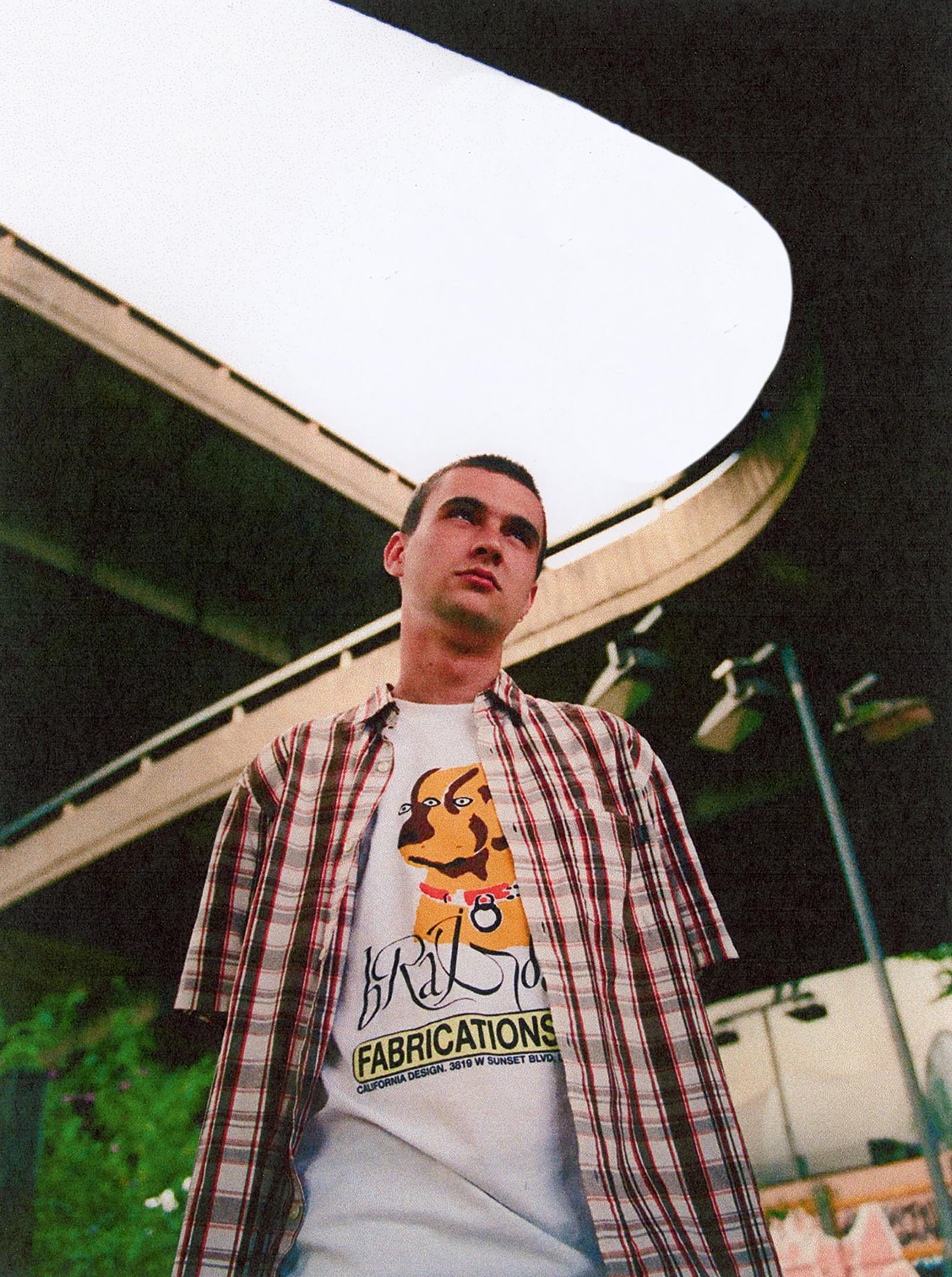 The EP was built from the remnants of a project that MacDonald had scrapped at the end of 2021. He was running into dead ends, unable to lift Cloud Paint's first incarnation off the ground. "I was very unstable, I guess. I didn't really know where I was professionally, and maybe emotionally, as well."
But then there was "Dani Song", which he had written with the final EP's executive producer, Dan Holloway - the only track to make the cut. With its drum and bass indebted beat, weighted with crushing, guitar-led choruses, it felt like a perfect representation of the sound he was striving for. "I knew that was the best out of all of them, a step up from everything else," he recalls.
"Dani Song" is dedicated to his partner, the photographer Daniela K Monteiro, who Lava La Rue introduced him to after meeting her at a skating event five years ago. Since then, Monteiro has become an essential member of the wider NiNE8 universe as both a photographer and director, intertwined as equally as any musician to the album. Besides directing the music videos for both "Dani Song" and "Feel Better (Infinite Pitbulls)", she has also earned a writing credit on the EP. "She actually wrote one of the hook lyrics. I called her up when I didn't know what to write on "Feel Better". She just helps me with everything," he shares. True to character, though, he shies from delving into emotional particulars, preferring to leave it with: "When meet someone special, you just know."

"You've got to build communities, make real friends – you can't just expect to make a song and it be a TikTok overnight sensation.
(M.W.)
In January, he chose to go back to the drawing board, and this time, he was bringing Holloway with him. Inviting him to work on the entire project, MacDonald blocked out the entire month to make something of these fragmentary ideas. He chose to simplify everything: "I would just commute to his mum's place, and she'd make me tea and biscuits and stuff, and I'd spend a day working, go home, cook dinner, sleep and do the same thing the next day. I wasn't drinking, either. It was the first time I'd ever really worked in that disciplined way."
Cloud Paint begins deceptively. MacDonald may lure you in with a beat on opening track "Checkpoint", but that soon dissolves, marking a transition that bridges the chasm between his signature as a producer and his sound as an artist. In its wake is melodic guitarwork tripping over itself with fizzing percussion, running faster and faster until it hits a free fall of caustic pop-punk. Post-hardcore fingerprints are found on this project, more so than any of his previous material. In college, he felt an affinity with midwestern emo and the sounds of American Football, Title Fight and Full of Hell – all influences that went previously untapped.
But, perhaps counterintuitively to MacDonald's tastes, the most striking thing of all about Cloud Paint is its incredible lightness. The lyrics are wreathed in optimism for his tomorrows, and a serenity in the way he embraces today. "A lot of it, without being corny, is like mantras and shit,' he explains, "like reminders, or whatever. Sometimes you just catch yourself feeling really good, or you think of a quote someone told you, and you're like, 'Fuck yeah, man. If I could just live by this every day, I'd be really happy.' It's kind of like me trying to tattoo that into my music."
"Pelican Freestyle", more than any other, encapsulates this spirit. He sings, over guitars that unspool like a daydream: "Everything I need is never elsewhere / It's inside, so hold tight for now." He says, "I don't know if this is like stoicism or who thought of this shit first, but the whole thing of the present being all you have, and that being as good as it gets, made everything feel a lot more special. I was trying to put that into the lyrics a bit. I don't know what that is, I wish someone could tell me if it's like a Buddhist thing… It's just me – an idiot, basically – realising something people have been talking about for millions of years."
Everything was written from a place of reflection rarely afforded in all the noise of every day. "I tried to disconnect as much as possible from computers and shit," he explains. "I'd just be sitting on the train, letting my mind run, and then ideas would come. Like being in the shower. I mean, you take a second to relax and suddenly, you have loads of ideas." The titles, which are so hyper specific that they seem almost like inside jokes, were actually born from a fascination in the mundane, little jewels of interest tucked away in ordinary moments. "Pelican Freestyle" came after he saw a video of a man hugging a pelican, and "Feel Better (Infinite Pitbulls)? That's anyone's guess. Often, the working title is the title MacDonald keeps, no matter how absurd. He keeps a list of curiosities on his notes app, some of which he's sure he'll use in the future, but he shares a couple of his recent finds: "Elf Junior. Cartoonish. Hulkamania. Broskito… They're quite stupid, but just fun words."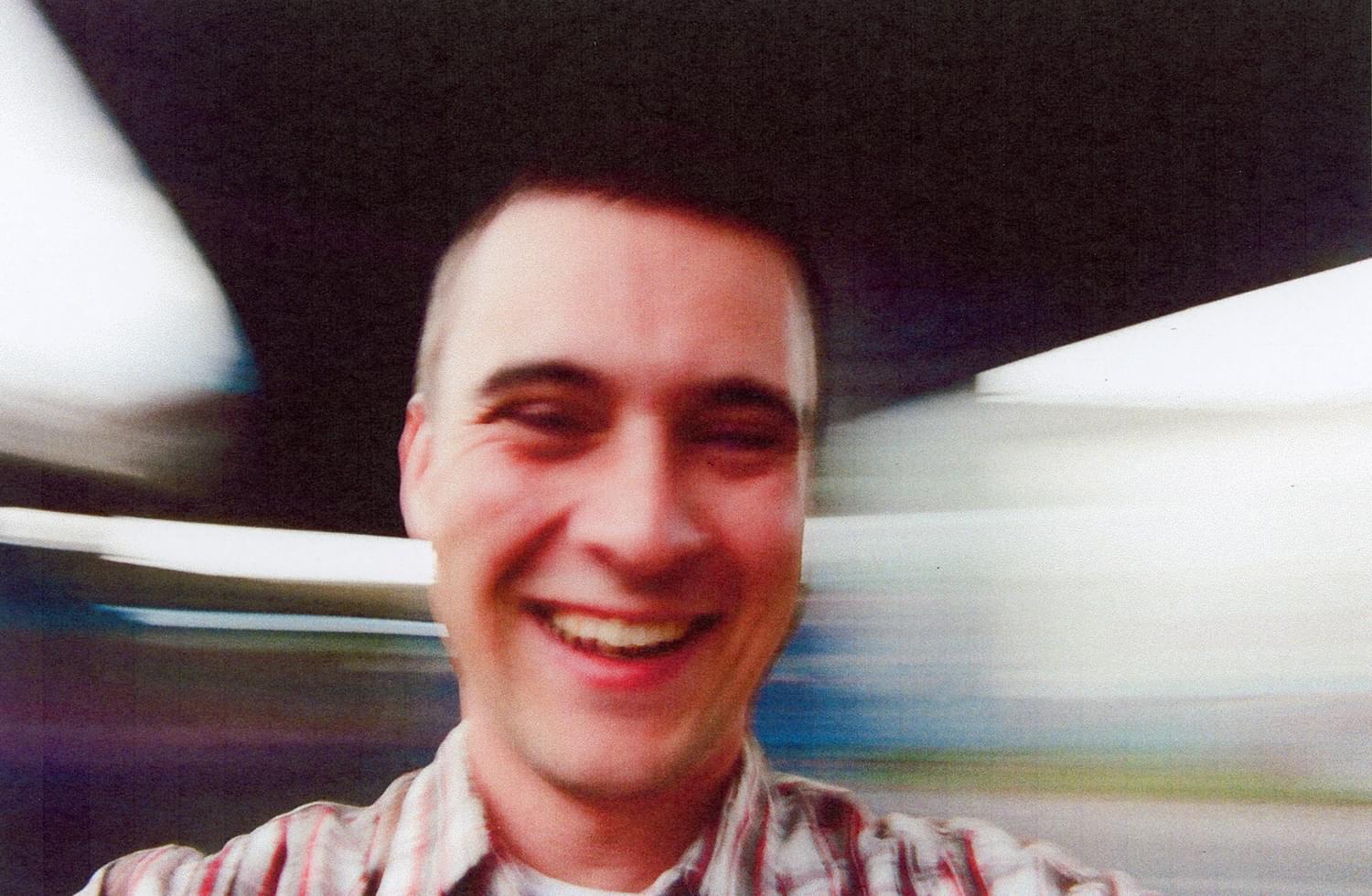 But the life MacDonald has carved for himself, and the identity he has arrived at as an artist, hasn't come easily: "For anyone who's thinking this shit just happens overnight, that's for some people, and that's fine, but bro, I've been producing since I was thirteen. I've made hundreds and hundreds of songs, thousands of beats – 80% of which never see the light of day. I've done so much work for free. I wasn't even making nearly enough to live on until very recently when I started working with Dirty Hit. I've always been working jobs on the side, as most people do. It's hard, man. It takes time. You've got to build communities, make real friends – you can't just expect to make a song and it be a TikTok overnight sensation. That's a one in a million chance. The ultimate thing should be that you want to make songs because you love it, because you want to express yourself, you know?"

It's tempting to lose yourself in the metrics of being a musician, but MacDonald never loses sight of the fact that this was the life he'd always dreamed of as a teenager. "This is my fucking childhood dream," he tells me. "If my fifteen-year-old self could see me now, he'd be amazed at what I've done. Hopefully, things get even crazier. I'm happy. I'm happy with how things are going, but I'm striving for the very top. I've still got so much more to say, and there's still so much sick music to be made."
Get the Best Fit take on the week in music direct to your inbox every Friday