A fitting definition of pop music might be "a three-minute reminder that hedonism exists". You might wonder how the most memorable songs of the last ten years have been so bleak, so sad, so intimate. The music industry has woken up to a hangover, and a throbbing realisation that the aspirational pop anthem is hollow and transactional. A sign of the times, perhaps? Then let KAWALA be the antidote.
Confrontational, yet comforting; facing up to facts, but not without a shot of optimism, the North London five-piece make you feel like you're finally stepping into sunlight. With acoustic-driven duo Jim Higson and Daniel McCarthy at the band's core, KAWALA came to encompass drummer, Ben Batten, guitarist Dan Lee and bassist, Reeve Coulson to heighten the delicacies of their sound and make their shows the immersive experiences they had always envisioned.
It's a dynamic that has seen them tackle the seemingly impossible: a staggering growth spurt in the space of a year after ten years of relentless graft. Having performed on the main stage at 2019's Reading/ Leeds, supported George Ezra on his arena-scale tour, releasing the last instalment of their latest four-track EP, "Animals", and already being on the cusp of embarking on yet another European tour with the totemic Bombay Bicycle Club, KAWALA have done a hop-skip-jump right over the line of expectations. "Is it all downhill from here?", lead vocalist, Jim Higson laughs.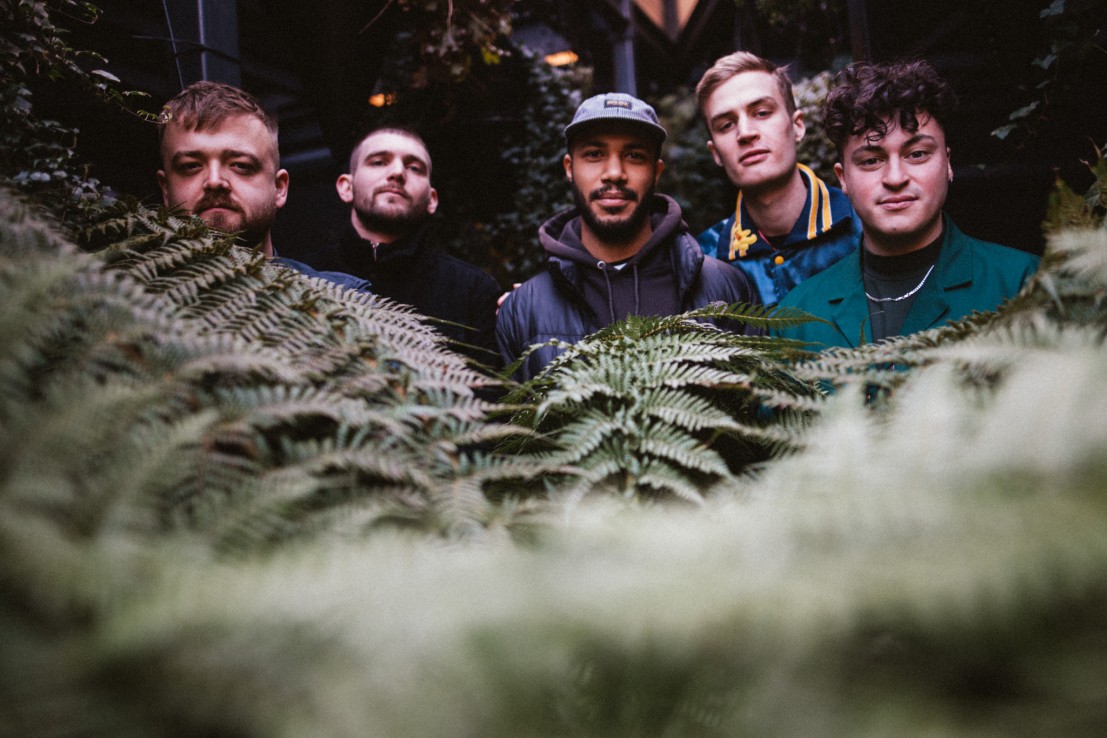 "Don't get dropped", is their statement of intent for 2020 – that, a six-pack, and a similar growth spurt for himself, Daniel McCarthy, (who is, "5'7" and a half, to be precise") jokes: "I'm 24, but I feel like I've got another one left in me." Their success is something they look at with wonder, and no small measure of bewilderment. "All that stuff we've done felt alien – and still does", he adds. "It was almost like a taster of how it could be."
"We've taken a journey, for sure, to get to where we are now," lead vocalist, Jim Higson, reflects. The pair set their anchor in Leeds in 2014, leaving the musical epicentre of their hometown, Camden, behind. They were a part of the mass exodus of London natives seeking something new: "95% of North London were heading up to Manchester or Leeds," McCarthy explains. "I was at this party, about eight months into university, and I looked around – there were maybe about a hundred people there, and I swear to god, I already knew most of them from home. I thought, 'Why have I come up here?'"
"It was a great music city. The gig culture was incredible," Higson acknowledges. "In the centre, Leeds was like 70% students. It was great for us: there were so many different scenes, and it was so easy to build a following. The first time we put on a show, we had packed out rooms every time because of this huge community of students who we got to know." Their first show in the city was held at Nation of Shopkeepers, which McCarthy likens to "slapping a gentrified East London pub in the middle of Leeds – and they were all from North London!"
KAWALA quickly became a big fish in a small pond, playing many of the hotspots more times than they'd care to mention. With the London bubble as their safety buffer, shuttling back and forth between the two as the band gained traction, there came a point where, if they wanted to make a proper go of it, they'd have to leave Leeds behind. They reflect on it fondly, with a sincere affection for the people who were there to bolster their careers, who now make up the crowds of people gathering to watch them perform at what will be their third year at Live at Leeds this summer.
Despite signing to a major label, KAWALA's DIY ethos is still integral to their identity. "You ever heard of nepotism?" McCarthy laughs. "I'm joking." When a shoestring budget was all they had at their disposal, Kawala turned to their friends for everything from styling them for shoots to designing their artwork. Higson's older brother was the videographer for their first two music videos, "Run Away" and "Play it Right". "It's the most comfortable we've ever been in front of a camera – everybody knows each other," he says. "It's nice to rise with people."
Inevitably, as an acoustic outfit McCarthy and Higson hit something of a glass ceiling. "We basically got bored of being booked for 'Acoustic Sundays'," McCarthy laughs, "I'm Jewish, and we've probably played about one-hundred churches. I think we just got in a bit of a rut, and we started to think of how we were limiting our music."
Higson is quick to stress that while the acoustic genre itself rarefied KAWALA, leading them to appeal to a niche, oftentimes restrictive scene, while they were performing as a duo, they had never been more popular. "We were doing shows constantly," he explains. "But we were doing shows that weren't the kind we wanted to be playing. We wanted to play club rooms and play late bills with people dancing and stuff. But you don't have to rely on how upbeat your music is to make your music more appealing. Take a look at Ed Sheeran: there are loads of successful artists being just themselves with a guitar."
"It's a difficult thing with the acoustic scene," McCarthy further elaborates. "No disrespect to it, because there's so much incredible music in that world. It's definitely the origin of our music, but since our first break on Mahogany Sessions – which was a huge channel for people who loved acoustic music at the time – I think people's tastes have changed."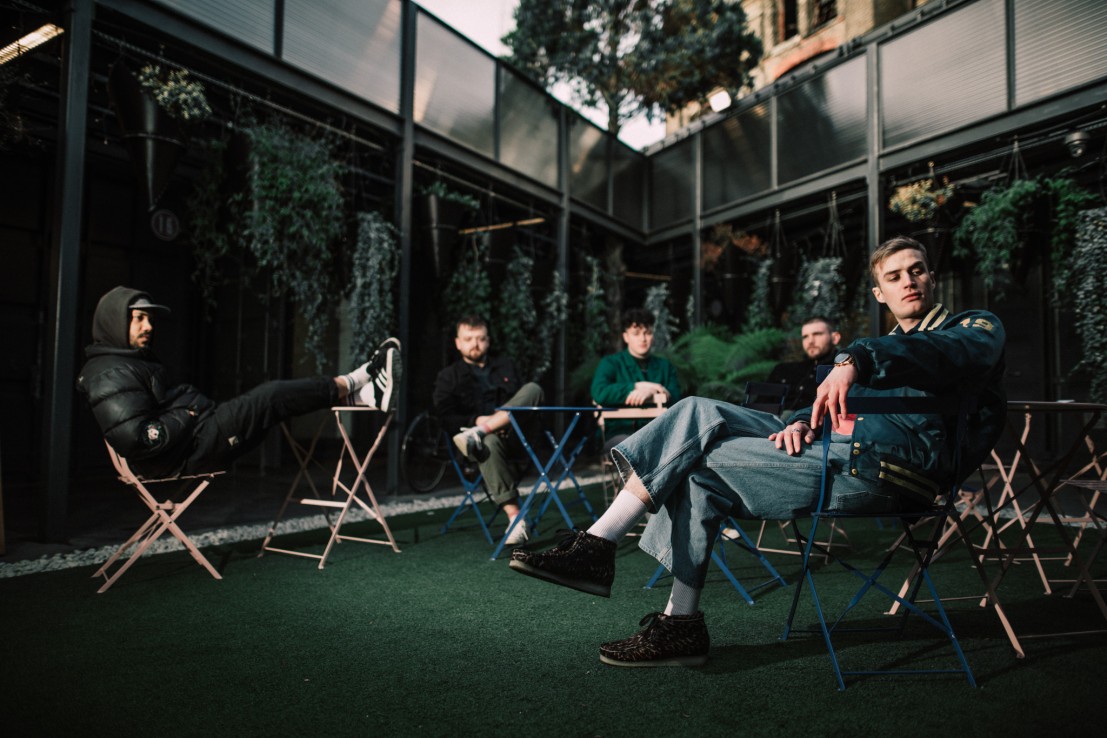 Higson and McCarthy place performance high in their priorities. As a duo, their music was dominated by soft, passive melodies made to relax and put the audience at a sleepy ease – but they craved something more dynamic. Without abandoning the roots of their sound, they set out to amplify it: closing Saturday nights rather than opening lazy Sunday afternoons. "We had to adapt – make it bigger," McCarthy says. "There was a strong rhythmic element to our music already, and we wanted to play off of that. We got Ben [Batten, drummer] on full kit. And then with the nature of Dan [Lee]'s guitar playing, it's so rhythmical already that when Ben came along with Reeve [Coulson, bassist] picking up the low bits, it just slotted in perfectly, you know? It all mirrored our original intentions."
The band's dynamic is a fluid one, able to retreat back to the core duo whenever it's needed. "I think what they've done is, rather than massively change anything, they've just enhanced it hugely," McCarthy adds. "At the centre of it, still, is our song-writing process, which is essentially what makes a KAWALA song a KAWALA song. At its foundation, it's our two-vocal harmony, Jim leading, and my acoustic style. For any song, we have to be able to play it, beginning to end, as a two-piece. If it doesn't work in that setting, it's not a good enough song for us."
"Music is an emotional thing, and if you can use that to your advantage, then you're blessed" - Daniel McCarthy
Since expanding into a wider live band, KAWALA have been able to embody their mission statement: "An acoustic-based band you could kind of get down to." Somehow, this makes KAWALA's music the rarest thing: the kind of music that makes you feel that despite everything, the world can be kind of lovely, actually. Whether it be the romantic eulogies from the wailing Lewis Capaldi, or the anarchic, state-of-the-nation spitting from Slowthai, to find optimism on a playlist is becoming increasingly out of the ordinary. KAWALA sit in the middle ground, between these disillusioned protests and the uplifting, billowing pop bubbles of old.
"The context of our songs is always fairly optimistic," Higson says. The jewel in their crown, "Do it Like You Do", clocking in just shy of ten million streams, is a waterfall of infectious melodies and a celebration of individuality, brought together by the melding of their distinct vocal harmonies. It's an approach that every element of KAWALA is imbued with, jokingly likening themselves to the Proclaimers one moment, and Cheryl Cole the next, dreaming up S-Club 7-esque music videos with matching outfits and gaudy CGI.
It comes as little wonder that they don't care for airs and graces: "We have a laugh – we don't take ourselves very seriously," McCarthy tells me. "I reckon that's maybe why all our shows have been so fun the last couple of years: we've got this amazing community of fans… it's weird saying 'fans', actually, because that's something that's developed not that long ago. It's weird to see so many faces in the crowd who know your lyrics, but they don't know you. You're like, 'That's not even my cousin!'"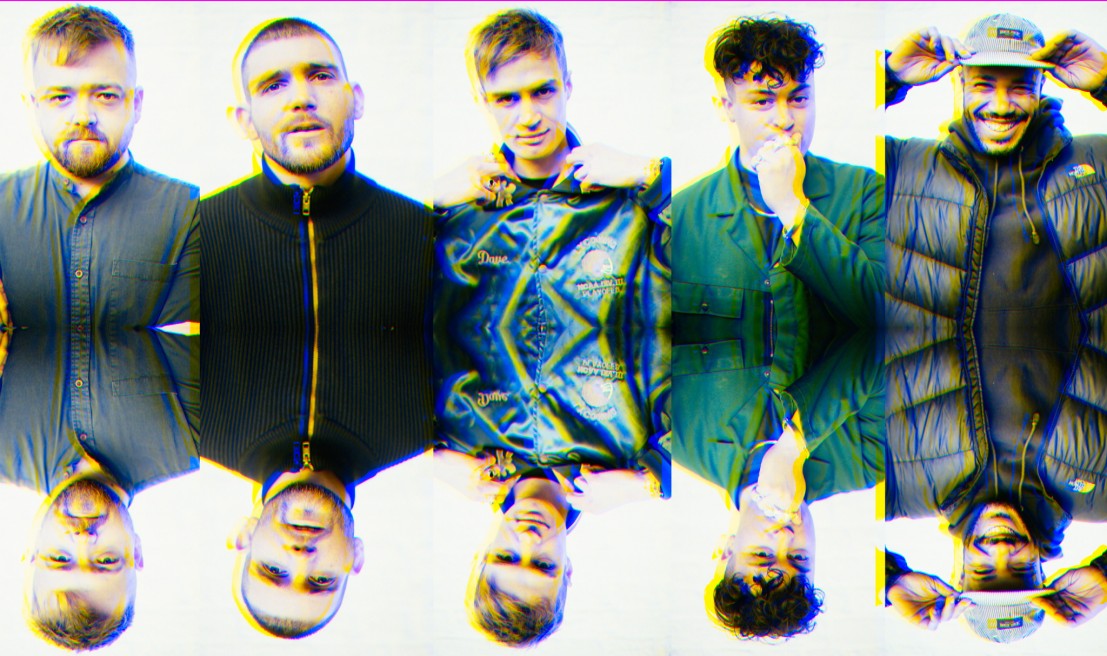 Their latest music, however, has taken a darker turn. "We had some friends go through some pretty terrible things," McCarthy explains. "Animals" takes aim at abusive relationships, whereas "Heavy in the Morning" explores the difficulty of simply getting out of bed in the morning and facing the day. With the producer they collaborated with being keen to draw out these sombre accents, it made sense that these songs would belong in the same universe. But Higson insists that this isn't setting a new precedent. "Our music is about reminding people 'you're gonna be okay'."
The EP, the duo reveal, doesn't belong to any wider plan for an album. With the importance of the LP shifting in today's industry, McCarthy tells me, "I think we're just recording for the sake of recording. Sometimes, I feel like recording an album can almost be a redundant thing unless you're successful enough to sell it. But the stuff we've been working on, we're so proud of." Higson adds, "If we were asked to put together an album's worth of our music, I could absolutely do that, but for the moment, there's no rush. I think we're both quite convinced we haven't written our best song yet."
A career in music is something of a gilded cage for KAWALA. "So much of it is highs," McCarthy acknowledges. "But I think I let the stress get to me more than a lot of other people." Higson agrees, "I think you do, but it's because you care." McCarthy explains, "I care so much. Music seems to attract people with that kind of mentality. But then, I think if I stop stressing, in a way that's anti-progress."
"Everyone has been, in some shape or form, surrounded by mental health issues. We're lucky because a lot of people don't have an outlet to be able to cope with it. We have music, and I think that in a way, internally, it definitely helps me. Music is an emotional thing, and if you can use that to your advantage, then you're blessed."
KAWALA play the UK throughout April after finishing up the Bombaby Bicyle Club tour in March