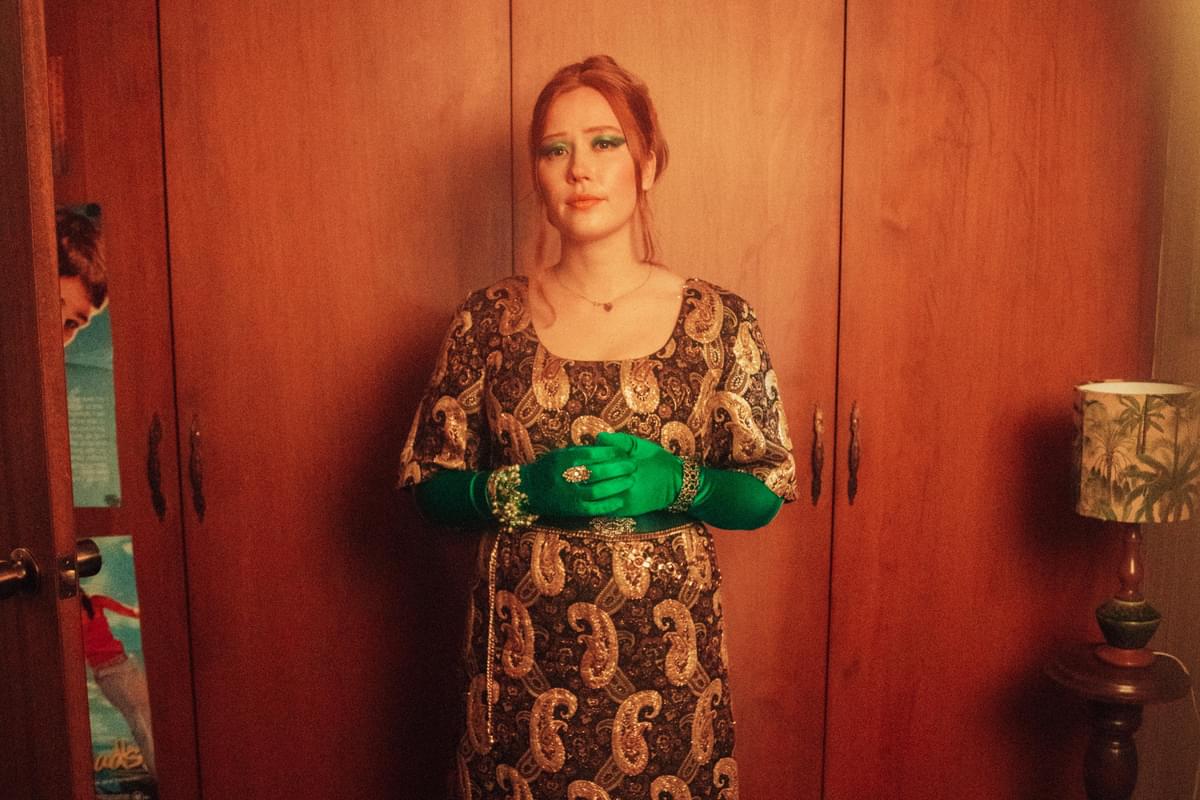 Julia Jacklin on finding joy in turning up the brightness
29 August 2022, 14:00
Julia Jacklin has often been her own harshest critic. She tells Alan Pedder about about her new album PRE PLEASURE and looking back more kindly on her younger self.
Julia Jacklin has never had a grand plan. "I'm a last-minute kind of person and I hate that about myself," she says. "But I also know that's just the way I am, and why my work is what it is."
When we talk, very early one London morning in June, she's on a solo escape to Tasmania, where winter is in full swing. Outside her hotel room it's freezing and lashing with rain, but Jacklin doesn't seem to mind. She's come away with the intention of working on new music but so far she's mostly been reading books and people watching, drinking in her damp surroundings. "Usually it doesn't really matter to me where I am," she says. "I just need to be away from where I live." Later, she'll take herself off to a restaurant to eat dinner on her own. "A nice restaurant," she says. "As a congratulation gift to myself for releasing music."
Although work on PRE PLEASURE was completed in 2021, Jacklin says the record still feels quite fresh to her. She's still getting her head around the songs and the subconscious meanings inevitably folded into their layers. Prior to our chat, she's only done one other interview for the record, and there's a clear hesitation in her voice when I ask about some of the more obviously personal songs. "I don't have much to say," she says about one song. "I'm trying to figure out how I'm going to talk about this going forward," she says about another. She's not being cagey; Jacklin is just refreshingly, carefully honest.
"I've come to realise that it's quite hard to talk about your work," she says, scrunching up her brow. "It's strange, because a lot of the time you make work because you don't know how to talk about things. I'm sure most people would prefer to let the work speak for itself."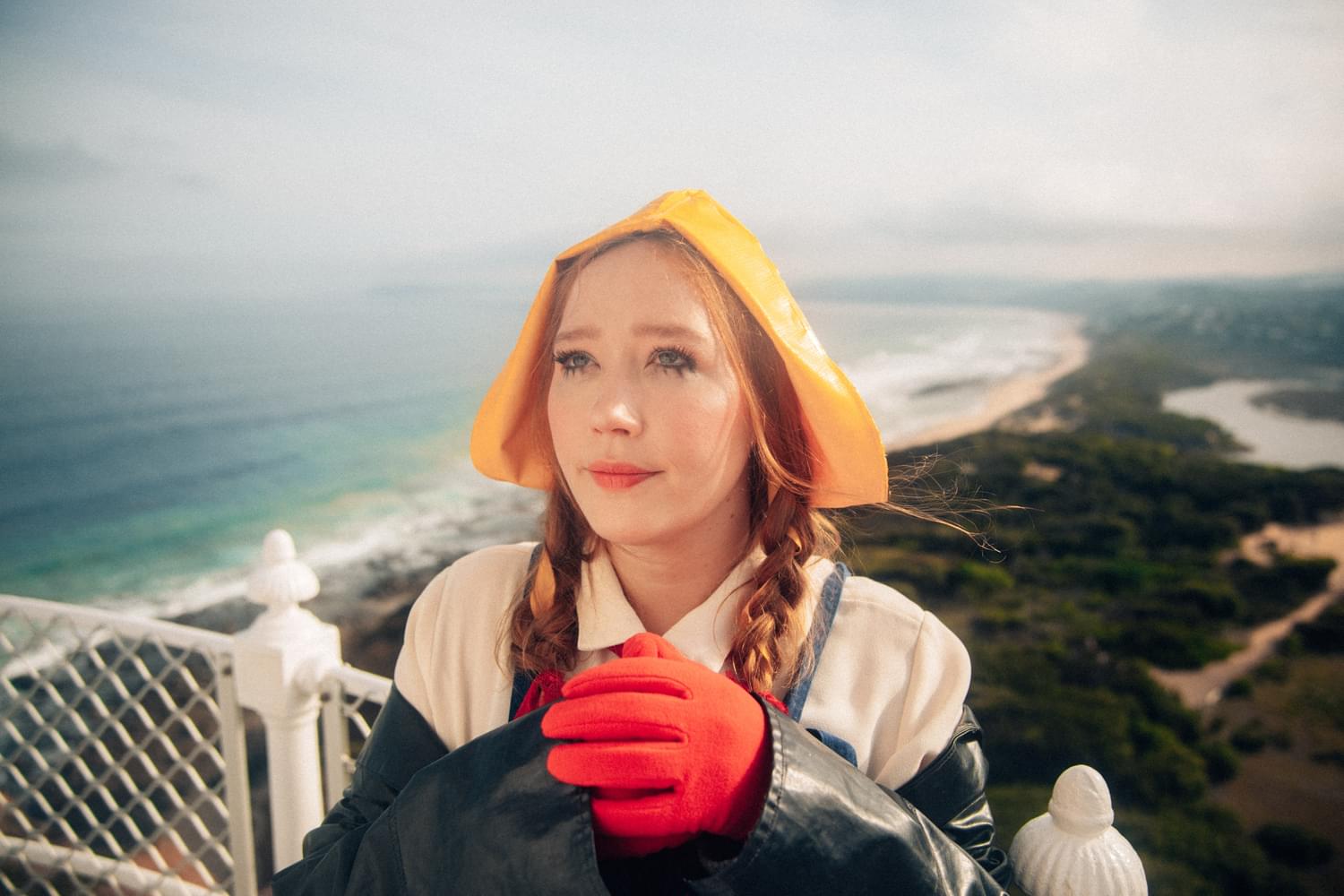 Jacklin has often talked about having an uneasy relationship with the life she has created for herself as an entertainer. The right-out-of-the-gate success of her first two albums – the quietly devastating Don't Let The Kids Win in 2016 and the less quiet, still devastating Crushing three years later – has been coloured by intense periods of doubt and stress, worrying about not fitting her own ingrained ideas of what a "real" musician and songwriter should be. "I just felt tired," she says. "I feel like everyone is tired and everything's so sad."
The constant pressure to write – particularly strong during the long Australian lockdowns, when social media was telling her she should be at her most productive – was amplified by a fear of being left behind in an industry obsessed with newness and youth. It's a fear that she seems to have got past, at least for today. "I think I feel more settled in who I am now," she says. "More aware of the space that I take up in the music industry; I've got my little pocket. I'm genuinely not as worried as I used to be."
That's encouraging to hear, because Jacklin has sometimes come across as being way too hard on herself. It's especially true during the writing phase, she says. "I'm always nasty to myself when I am making stuff, but once it's done I'm able to just appreciate what I did. To know it was all I could do at the time, the best I could do. So right now, for the moment, I can be nice to myself. Good job, Julia."
The beginnings of PRE PLEASURE go back a few years, pre-pandemic. Jacklin had fallen out of love with indie rock, out of love with playing guitar; the old ways were no longer sparking joy, and her instinct was to try out new forms of expression. She signed up for acting classes and a screenwriting course. She directed a video for fellow Melburnians, Rolling Blackouts Coastal Fever. She even learned how to tap dance. In the end, though, it was her childhood love of pop that brought her back to music.
"I was listening to a lot of Céline Dion and Luther Vandross," she says. "The stuff that I really loved when I was younger, before I even thought about writing my own music." She mentions Aussie rock band Silverchair as another of the early favourites she revisited. "Back then, people were more in awe of these magical, mystical musician people who could seem sort of otherworldly," she says. "I do miss that. These days you have to kind of give the mystery up a little if you want to do this for a living."
An eye-opening festival performance from Swedish star Robyn was enough to persuade Jacklin that her songs could carry just as much emotional weight without necessarily having to feel so heavy. "After that, I wanted to make this record super-positive sounding," she says. "I was even planning on making some sort of fluffy dance record or something, but I don't actually have those skills. You can't fight who you are when it comes to music, so it is what it is."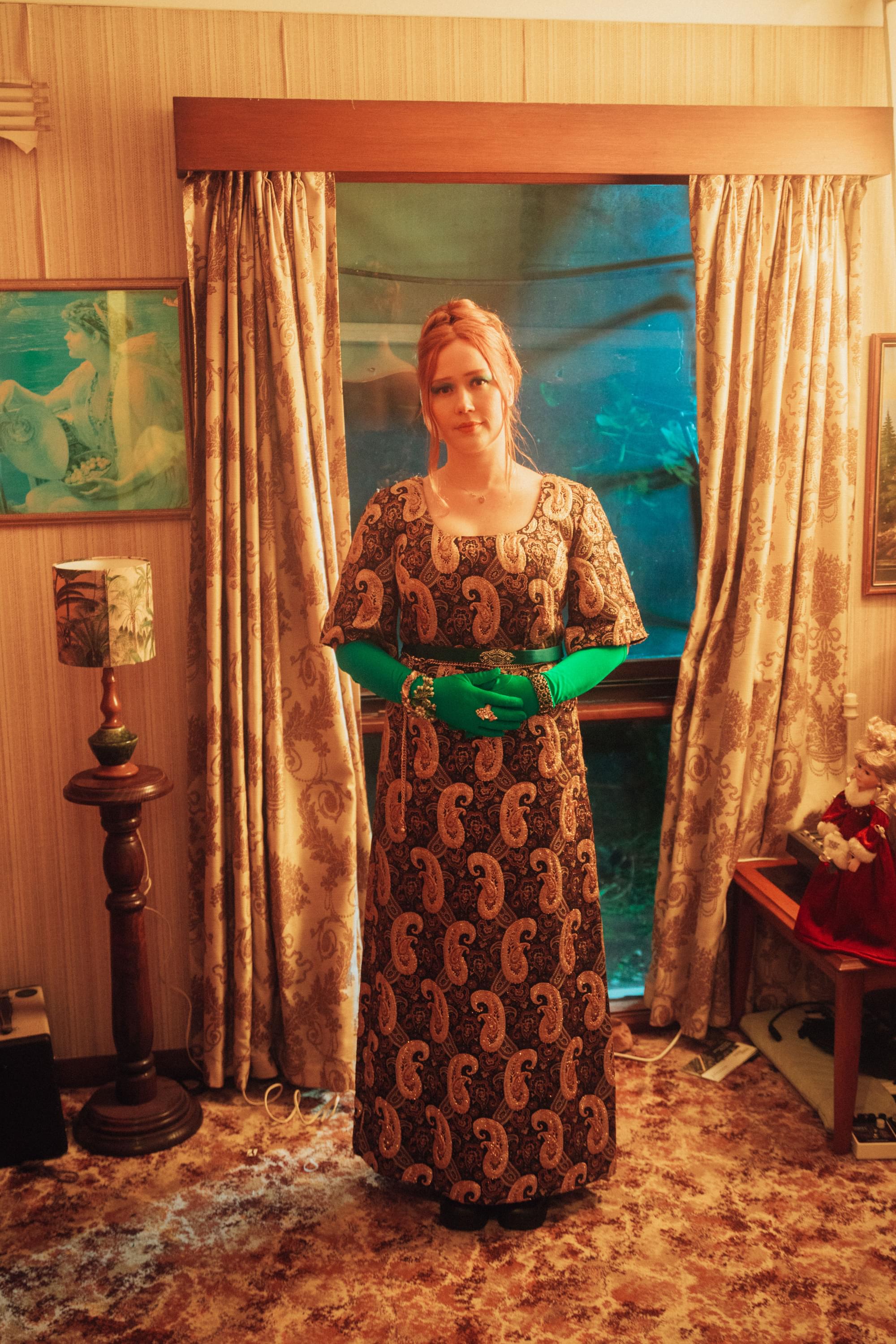 Recent single "Love, Try Not To Let Go" is perhaps the closest she gets to a Robyn-esque sad banger, which is to say still not particularly close. To harsh things up a bit, Jacklin looked to heavier inspirations like Throbbing Gristle and the original Suspiria soundtrack by Italian prog-rock band Goblin. "When I think about the music that kind of inspired PRE PLEASURE, I don't think any of it sounds like the record," she says. "The inspiration was more in returning to a sense of wonder and playfulness. That uncomplicated feeling of just throwing things together and seeing what happens."
Of course, finding that liberating creative space was not so easy as just digging through her old CD collection and going to a pop show. First there were the four largely unproductive months she spent in Fremantle, a short distance south of Perth on the Western Australia coastline, where she escaped to just before Australia closed some of its interstate borders at the start of the pandemic. There she lived in a houseshare with old friends, intending to write, but the songs were slow in coming.

Later, Jacklin moved temporarily back in with her mother. Not to the "pretty boring suburbs" where she grew up but "out where all the cows are, much deeper into the countryside" where her family now live. She played a few small shows in Sydney, released a Sub Pop Singles Club 7" and a melancholic Christmas track, and tried to carry on writing. "My brain is too chaotic to live in the country," she says, reflecting on those months. "I need a lot of stimuli. I like the city because it calms me down. The countryside just freaks me out, it's too quiet!"
PRE PLEASURE is an album largely about communication, how we can tie ourselves and be tied by others in knots that can take a lifetime to untangle. And I mean communication in the broadest sense. It's the way adult ideas are handed down to us when we're young and the pressures we put on ourselves to decode them. It's the way relationships can warp and swerve away from us; how almost nothing ever gets a neat resolution.
Growing up, Jacklin says she had "a pretty classic suburban experience" of school. Although she attended a Catholic primary school, it was purely for convenience since it was next door to the high school where her mother taught Japanese lessons. The disconnect she felt between her home life and the religious rubric of school feeds into "Lydia Wears A Cross", PRE PLEASURE's fantastic first single. "As an adult, I have had nothing to do with organised religion," she says. "So it's kind of strange to think about my childhood. About how many times I found myself in a religious situation, and not consensually. It was very confusing. You're so vulnerable at that age, and so malleable as well."
It's a subject that Jacklin has never broached in song before now, though the references to Jesus Christ Superstar feel like they've been a long time coming. Jacklin has often talked about her love for Andrew Lloyd Webber and Tim Rice's hit rock opera, though she says it was the 1973 film adaptation rather than the stage show that caught her imagination as a child. "It's hard to know why it became so important to me," she says. "Did it just come to me at a really pivotal time and that's why it's so important to me, or is it just really good? Or is it a bit from column A and a bit from column B?"
What she does know is that Jesus Christ Superstar has been a strong influence on her as a composer. "There are just so many gorgeous little melodies in it and as a child they just really stuck in my head," she says. "I love singing those songs still because they're just really beautiful. And I think it's a good way to learn what is an incredibly important story in the history of the world, regardless of whether or not you give a shit about Christianity."
"I think it's just super cool and ambitious," she adds. "I think the most important thing for me is Carl Anderson, who plays Judas. His performance of 'Heaven On Their Mind' is just mind-blowing, really amazing." She stops herself and grins. "You shouldn't have asked me about this, I could talk about it forever."
Jumping forward a few years, "Ignore Tenderness" finds Jacklin brilliantly examining the conflicting information that young women receive about sex and sexuality, and its long-term impact. Like the indelible "Body" from Crushing, "Ignore Tenderness" shows how nimble a songwriter Jacklin can be, able to zero in on hyper-specific scenarios at the same time as making attention-grabbing broader statements on awakening and agency.
"I think I'll always be thinking about my childhood and thinking about being a teenager," she says. "At that age your brain isn't fully developed, and you don't really have the tools to deal with life. Lots of things happen that you kind of have no control over. So I think it's such a gift, as a songwriter, to have this place I can revisit as an adult with a lot more tenderness towards my younger self. To work through those things for her with the benefit of experience."

People don't have as much sympathy or empathy for losing a friend, because we don't imagine platonic relationships to be as dramatic as romantic ones.
(J.J.)
One of the reasons PRE PLEASURE feels so vital is that Jacklin often goes into lyrical territory that is rarely explored. When she sings about feeling distant from her own mother on the stirring "Less Of A Stranger" – a softly-crooned, velvet glove of a song – it feels almost like a taboo is being broken. "It's something that I think is talked about a lot in private," she says. "But it's something that feels like you're not supposed to say out loud."
As the title suggests, "End Of A Friendship" also deals with something that feels like an underexplored topic. Or, as Jacklin suggests, maybe we are just primed to interpret any relationship song as being about romantic love. "Any time we hear the word 'love' in a song, we automatically make assumptions," she says. "There are a couple of songs on Crushing that were not about romantic relationships. One was a song about a friend who died and another was about a friend that I had a falling out with. But people were still writing about them as if they were breakup songs."
This time, she says, she wanted to write something dramatic and romantic to honour the friendship she once had but leave no room for false impressions. With its swirling, cinematic strings and clouds of electric guitar, it's easily Jacklin's most ambitious-sounding song so far. Not pretentious, not showy, just deeply gorgeous and empathic.
"When friendships go wrong or things break down in some way, it can be so devastating," she explains. "Even more devastating than a romantic relationship because it's not as clear cut. You don't have the same societal rules. And people don't have as much sympathy or empathy for losing a friend, because we don't imagine platonic relationships to be as dramatic as romantic ones."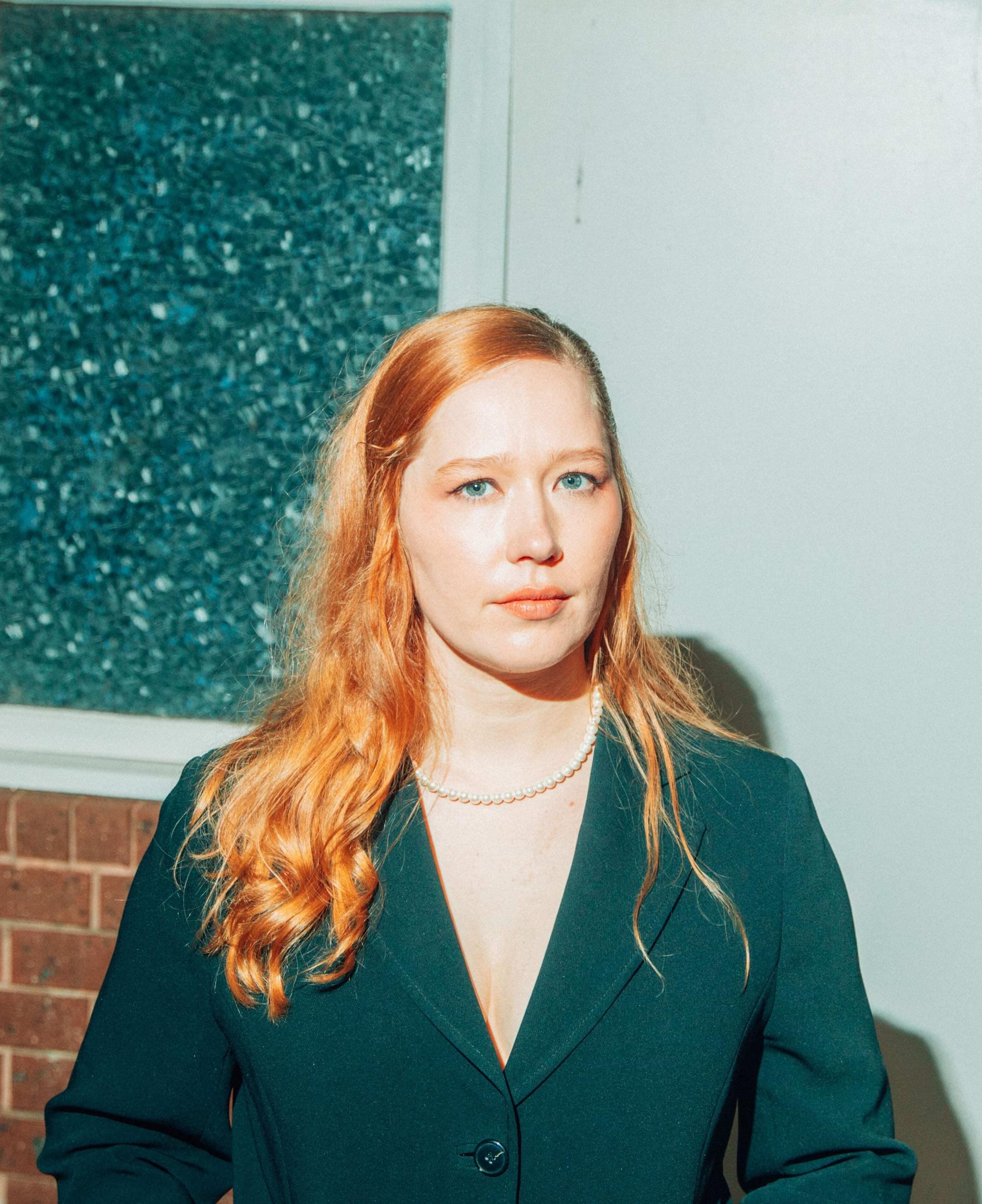 PRE PLEASURE was finished and recorded during a three-month stay in Montreal, where Jacklin teamed up with producer Marcus Paquin. On the recommendation of her friends in The Weather Station (who double as Jacklin's backing band when on that side of the Atlantic), she packed her bags, took the few finished songs she had and scraps of several more, and rented an apartment in Leonard Cohen's old neighbourhood, where she hurried to finish enough songs for an album.
The deadline did the trick. Armed with a Roland keyboard with in-built band tracks that came with the apartment, Jacklin found herself newly inspired. "Ignore Tenderness" was one that "came pretty easily", while "Love, Try Not To Let Go" was written in one evening and recorded in the studio the next day.
"I don't know if I write better under pressure," she says. "But it's the only way I can do it, and it stresses me out like you wouldn't believe. But I'm also trying to not feel bad about my own process, to just accept that it is the way it is. I don't know. I've managed to pull a record together, and I like it, so the stress has been worth it in a weird way."

Though she had been involved in the production side on her previous albums, PRE PLEASURE marks the first time that Jacklin felt confident enough to claim a co-producer credit. It was Jacklin who suggested adding the orchestra to "End Of A Friendship". It was quite late in the process – she had already left Montreal – but it all happened so quickly. Jacklin says she sent a basic melody for the strings in a voicemail to Owen Pallett, who came back the next day with a MIDI arrangement.
"The day after I was in America on a Zoom call with Owen, smoking on his balcony in Montreal and directing this orchestra in Prague," she marvels. "It was just this kind of insane, modern-world moment and it probably only lasted half an hour. I've never made a record where I had any other resources outside of a full rock band so it was really fascinating. I'm still learning."
Under Jacklin's co-direction, PRE PLEASURE feels like a major advance, taking her willingness to go deeper into her experiences and intentions and turning up the brightness. It may have all come together at the last moment, but Jacklin's self-awareness and singular way of expressing her most private thoughts is the glue that holds it firm.
It may be too soon for her to have figured out what it all means just yet, but songs have a way of revealing themselves way beyond the timeframe in which they were written. "Sometimes when you listen back to your old work and see all these themes that didn't feel intentional at the time… that's always nice, and scary," she says. "Talking about this record is going to make me understand it more, for sure. And I think touring it will be illuminating. I'm excited about performing it. I think it might feel really cathartic."
Get the Best Fit take on the week in music direct to your inbox every Friday