On his new single "Old School Flex", Jords wants to take you back to the heady days of his youth, South London in the mid-noughties, listening to Giggs and Kano, dancing at raves and drinking orange juice and rum. Jords strength lies in sharing personal experience in a way that's accessible and genuine, picking out universal emotions and nostalgic warmth and gliding across genres with musical agility.
"It all comes from a place of emotion, from a place of how I feel at the time," the 27-year-old smiles across a Zoom call from his dining-room-turned-office. "I've always had a broad musical horizon. I just wanted to keep implementing a little bit more of that into my music and then eventually it's become this thing that's not quite rap, it's not quite grime, it's not quite garage, it's all of it into one."
Jords was born and raised in Croydon to Jamaican parents, via Manchester and his parents passed down a healthy introduction to music, from jazz to R&B and reggae. However, it wasn't until the age of eleven on a trip to see family in the North that he found out about his dad's musical past. "We went to Asda and two people came up to him and said, 'Oh my days, are you Barry from The Jazz Defektors?'" he grins. "After that he started telling me the story."
As a member of the group, his dad released one album on the legendary Factory Records in 1988 and supported the likes of Sade and Paul Weller on tour. "Now, whenever I achieve something, he will tell me, like, 'Oh yeah, I did that or we did this.' I don't know if he's doing it to make me feel good or just to belittle me," laughs Jords.
As well as his parents, the culture and community in Croydon played a large role in Jords' outlook on creativity. "It reminds me of Jamaica," he smiles. "It's quite a small place, but the impact on the culture. If you could measure its impact per person, like GDP, I think Croydon would be quite high."
Spurred on by seeing local artists like Krept & Konan and the late Cadet making things happen, Jords bought a thirteen-quid mic from Argos, recording under the alias Vicious Kid, and sharing MP3s via Bluetooth. "We'd go out and they'd be like, 'Oh are you Vicious Kid? You're sick, man'. It'd be someone from another school, and I'd be like, oh my days, I'm famous. In my head I'm thinking, I've made it," he laughs.
The turning point for Jords came with the advent of YouTube and the ability to self-publish and publicise. Picking up initial support from the notable J Star Entertainment channel, he created further connections within the scene, self-releasing his Means To An Ends LP and landing an artist development deal with the not-for-profit Iluvlive. A string of further releases followed before he signed with Universal for 2020's Almost An Adult, a record rich in organic soundscapes, elegant production and honest, intimate storytelling. The album flows through genres with effortless style, incisive dynamics and occasional features, all held together by Jords' central voice.
In January 2020 he flew out to Kingston, Jamaica to film a short companion piece for the album, arriving back in London just in time to see the world shut down around him. However, releasing during lockdown is something Jords sees as a blessing. "We got kinda lucky because now in society, everything's a bit throwaway. We watch things for like, thirty seconds, then you flick onto the next thing," he explains. "But when the pandemic first struck, people had so much time. The film became a really nice moment and a lot of people actually watched the whole thing."
A beautiful short - heavy and hopeful in equal measure - it reflects the grief and sentimentality of the record, celebrating Jords' culture and heritage and contrasting Jamaica and Croydon in a way that feels natural.
Over the past eighteen months Jords has wasted no time. As well as working on new material, he launched two projects with school friend Jamahl Rowl; the podcast series Almost A Conversation and free school uniforms initiative Pickni Uniforms. "After the whole BLM movement, my brother made a group chat of a lot of our black male friends as a space where we can talk about things," he explains. "Then we started doing Zoom calls, and then we thought, we could make this a proper podcast, and the idea just snowballed." Guests on the podcast have included George The Poet, Big Zuu, and Joy Crookes.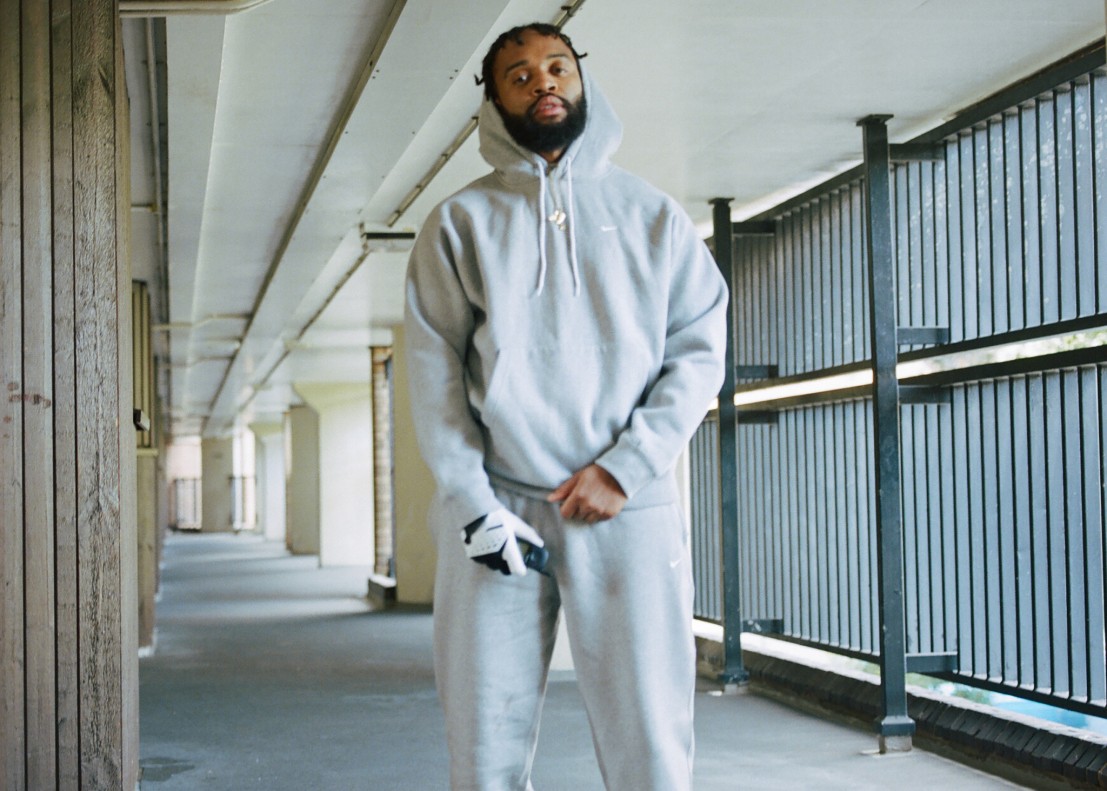 He and Jamahl's attention was caught seeing parents in Croydon queue for five hours to buy school uniforms. Deciding to tackle the issue, they began looking into suppliers and building a website. However, Marcus Rashford's free school meal's campaign caused the pair to pivot. "If a parent can't afford a meal, how can they afford a uniform?" Jords asks. Instead, the pair set up Pickni Uniforms to provide free blazers to those in need.
Asked about his activism, Jords shrugs modestly. "I'm just doing the right thing," he says. "I get annoyed and impatient with people that complain. I don't see any point in complaining. Especially as a black man. All that we go through, I can complain my whole life about all the injustices I had to face growing up, but what's the point? That's not gonna fix anything."
Alongside his entrepreneurial projects, Jords managed to find time to write during the pandemic, and hints at a new album on the way. On "Old School Flex" he celebrates his youth, recognising the track's sentimental significance. "I think when you go through difficult times, you need nostalgia. You need to remember other times that were good, and for me those days were the best days of my life," he smiles.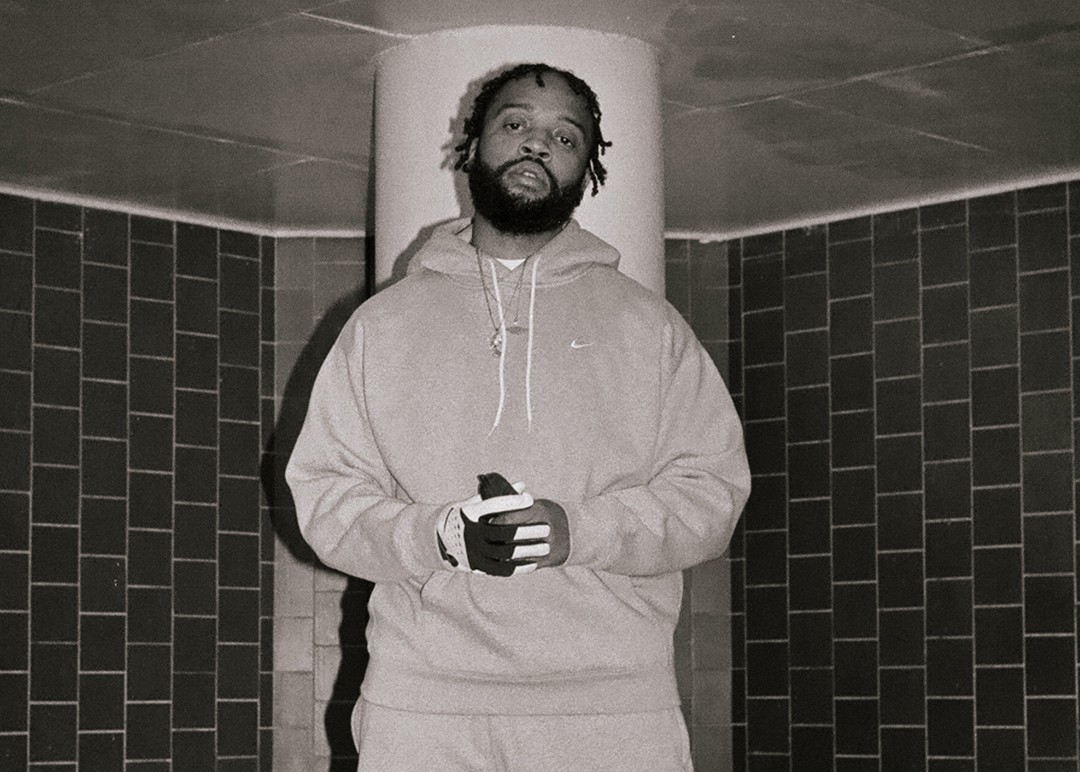 The release also marks something of a full-circle moment for Jords. Having grown up listening to D Double E, to have the highly-respected MC guest on his track was more than a moment. "I'm just a fan boy," he laughs. "My wallpaper is a picture of D Double E shaking my hand and giving me some advice at the video shoot. He gave me some proper advice, words that I keep very precious to myself. I listened to him all the time growing up, everyone listened to D Double E growing up, he's an icon."
The video for "Old School Flex" is a vibe in itself. Nostalgic and celebratory, it makes you yearn for the kind of houseparty that can't be planned. With a headline show coming up at East London venue Colours next month, Jords' excitement to be in a live space is palpable. "As much as people have missed going to gigs, people that perform have missed performing," he says. "I've not done a headline show since 2018. Now people are gonna know the words to the songs. It's been a year and a half in the making so exciting times, exciting times. I can't wait."
"Old School Flex" is out now. Jords perform a sold-out headline show at Colours Hoxton in London on 26 October