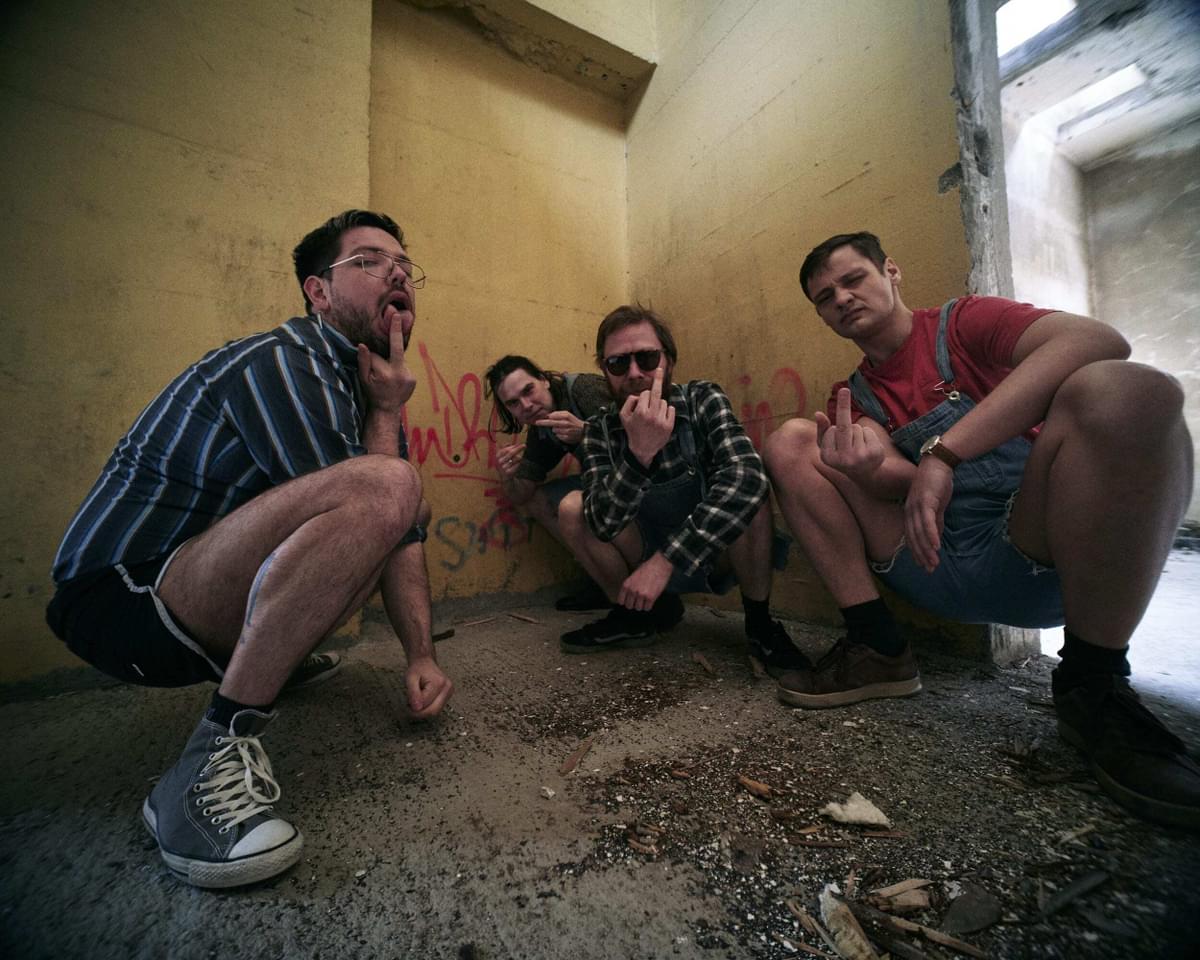 How Joe & the Shitboys conquered the world but still stayed punk AF
30 November 2022, 14:00
The singer of Faroese band Joe & the Shitboys tells Jasleen Dhindsa how their fresh take on punk rock has found an audience across the world.
When the frontman from Joe & the Shitboys joins our video call, a name appears that I don't recognise.
The name that comes up is Faroese, and Joe proceeds to tell me its his real name but "nobody knows how the fuck to pronounce [it]"
His adoptive name came to fruition due to the fact that when he first joined the band, they had already decided on calling their misfit collective 'Joe & the Shitboys', and that their frontman would be 'Joe'. It's these idiosyncrasies that are the life source of the bisexual vegan punks - making them happily stick out from the rest like a sore thumb.
Take their two albums, 2020's The Reson For Hardcore Vibes and 2021's The Reson For Hardcore Vibes (Again). Both records clock in at just over ten minutes long, with each one being the product of two five hour jam sessions. Joe explains "We just met up in a room, and then on average we did a song an hour. We wrote it, then rehearsed it, and then recorded it. There were no lyrics [or] riffs written before."

Album three, anticipated for release next year, is in the works. Though written to the same formula, things are a bit different now, as the band have a solid team behind them. "We wrote those songs before we even had management, and we didn't think the band would go anywhere." Joe tells me. "So now we have a lot of eyes on us, and we have to step it up. This is our main thing, it wasn't our main thing when we did the other two [albums]…."
Being a punk band from The Faroe Islands instills Joe & the Shitboys with a unique type of openness, an ego death not often seen, but desperately needed, in guitar music. The country is situated in the middle of Iceland, Scotland and Norway, under the rule of Denmark with a population of circa 50,000 (according to its government's official website). "The music scene is amazing because we're all friends and everybody plays together." Joe explains. "It's not that far off to have a jazz act play with a rock act, and a punk band on the same bill. Nobody thinks it's weird, it just makes sense. Why would you want three punk bands playing on the same night? You already got one, and here there's only two punk bands, you can't have three punk bands!" he laughs.

"People think that shit is boring," he continues. "The way UK shows are booked, that would not fly here. People would think, 'what the fuck are you doing?' Everybody wants the music scene to flourish, we all go to shows multiple times a week, and a lot of us do other music related stuff. I make music documentaries, I have a music radio show, and work at a record store/record label. Me and Ziggy the guitarist travel to different elementary schools teaching [kids] how to play punk."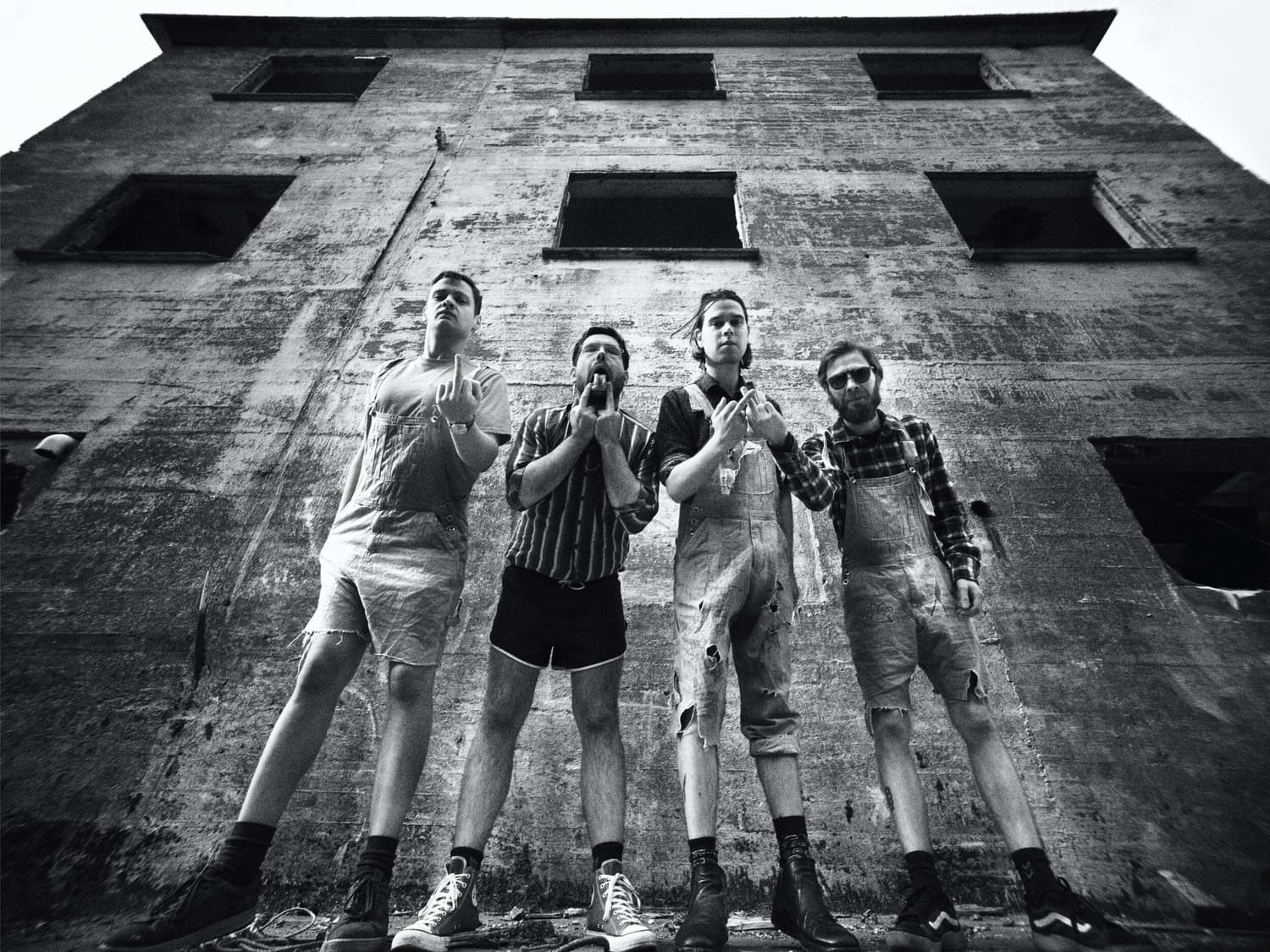 When I ask Joe if touring is even a thing people can do in such a small location, he tells me that gigs only really happen in the capital, Tórshavn. "You've got to be really lucky, really big for them to show up outside of the capital, but we try to do it sometimes. I'm from a very small village of like 300 people, and as a queer person living in the Bible belt of this conservative country, I would have loved a punk band, a queer punk band there. You have to get out of your bubble…really build something up, because in The Faroes, if you play six times, everybody's seen it twice. Most people who want to see Joe & the Shitboys, have seen Joe & the Shitboys."

Joe & the Shitboys' take on punk rock is political yet frivolous, vital yet tongue-in-cheek - a union of paradoxes that's an honest representation of what it means to be queer, specifically bisexual. Joe really is manifesting the desires of his younger self, in the microcosm and beyond "Visibility is very important, because when I was growing up I didn't know of a single bisexual person at all. People were usually like, 'there's straight and then there's gay, and then they're straight, and then they went back to being gay…'. You had to pick a side [and] I knew that I couldn't choose a side like that. It gets really lonely and it fucks with your head a lot, feeling like you're completely different. You don't fit in with the gays, but you don't fit in with the straights. You're a traitor either way…."
"Doing this, I really want to shake things up. [With] Joe & the Shitboys, we've gotten so much positive feedback, for years. We started back in 2018 locally, and already [that year] we played at a cool festival here, with a lot of people. A lot of queer people came up to me afterwards saying 'thank you, now I feel like I belong. I moved away but now I feel like I can move back because you guys are here.'"

Joe goes on to tell me how the band play the unofficial pride after parties in The Faroe Islands, because they're "too offensive to be at the regular pride". "A trans man came up to me last year, and told me that he saw us play at the 2018 pride after party. He showed me his arms, and they were covered in scars, and he hadn't cut himself since then. Knowing that we helped someone who was that far gone means doing this shit makes a huge difference."
Before this year, Joe & the Shitboys hadn't really toured much apart a small tour of Iceland in 2018 (which was "just a bunch of friends having a good time"), and one three week tour last year. This year they've conquered the UK, Denmark, Belgium, Netherlands, Germany and Norway - playing the likes of by:Larm, Reeperbahn, Green Man and SWN. It's thanks to schemes like ESNS Exchange that the band have been to play at on so many international stages. The ESNS Exchange aims to give a boost to the international careers of European artists by facilitating the bookings of European acts on festivals outside their home countries.

"It's been amazing, because you get to know so many people and every show is different" Joe says. "That's what I really enjoy, because I get bored very easily. I really like interacting with people, making a special experience. We had a dance party in Edinburgh [where] I opened up the pit, and I called out one person to get into the centre and asked them to dance. They were insane! As soon as they were done, another person jumped in. It's just really fun creating this atmosphere. We've played shows to thousands, 500 people, and then another show in front of 10 people where it's the members of the opening acts and their manager."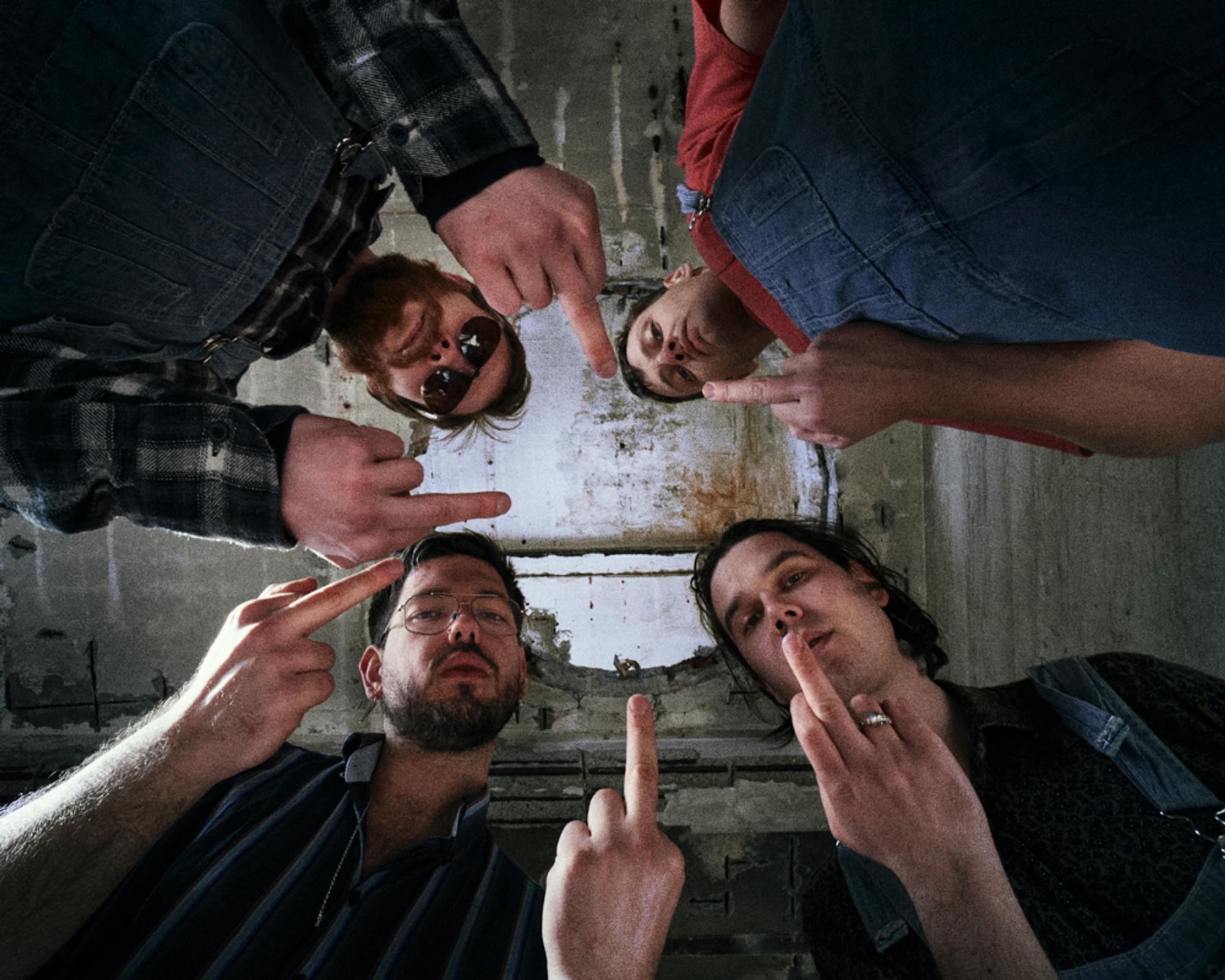 "We got really lucky." Joe says of the band's achievements to date. "We went to Iceland and we did a bunch of fun shows. We played at the Icelandic punk museum, which is in a public restroom. We did a bunch of things like that, outrageous but not really that outrageous, weird place - because why not? If you play all the punk venues, you have to compete with all the other punk bands and it's a lot harder to stand out. You might as well try and reach other people as well.
"We did this tiny tour, and whilst we were on the ferry, Iceland Airwaves [asked us to play]. We played at Airwaves [when] we had 300 followers on Instagram, and the venue was 450 capacity. There was a line outside [and] it wasn't people that heard about us before the festival."

Joe muses for a moment before saying "This is controversial, but you should do stuff that you think journalists would like to talk about. People don't want to think about the fact artists do that stuff all the time. None of the stuff we do here goes against our values, I wouldn't promote Pizza Hut at a show, even if they gave us a bunch of money. You [have] to stick to [your] values, but find ways you can push your message and music out there, without compromising too much."

Get the Best Fit take on the week in music direct to your inbox every Friday