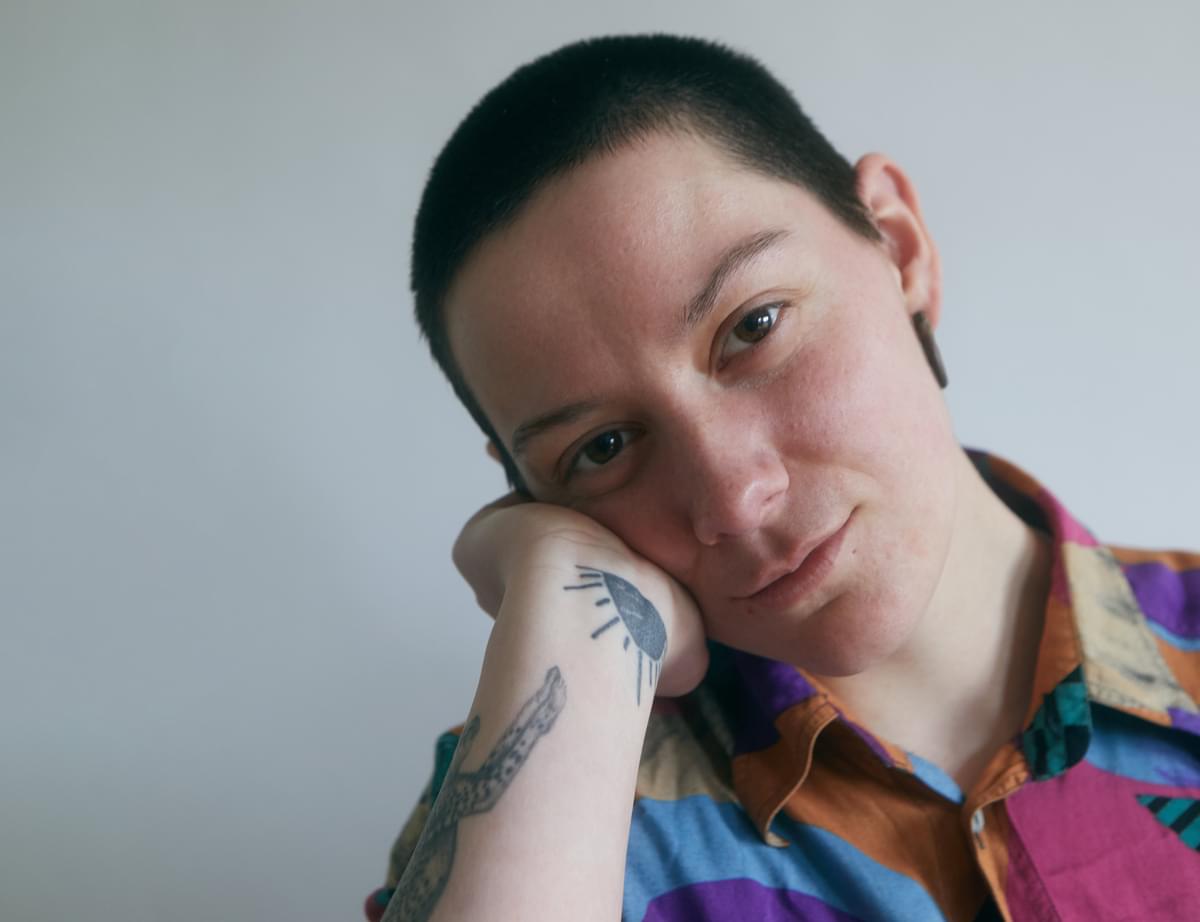 Paint by numbness
17 May 2023, 08:15
Naomi Hamilton, AKA Jealous of the Birds, tells Jen Long how she took inspiration from outside music to stay creative while the world shut down.
"I think the emotional intensity of the pandemic probably helped my songs be a little less constipated," laughs Naomi Hamilton from her home in Whitehead, just north of Belfast.

Behind her, a shelf of what looks like books, paints and canvases gives nod to the creative roots of her new record. "It gave me permission to be a bit more vulnerable and deal with themes and emotions that I hadn't really touched in my own music before," she continues.
On new album Hinterland, Hamilton has returned to her formative roots, working with manager and producer Declan Legge in studios around Northern Ireland. Written and recorded throughout the past couple of years, she used the time away from playing shows to dig into her songwriting and allow herself to be creative in parallel mediums.

Growing up, Hamilton was always more of a literary kid. "I wrote poetry before I wrote songs," she says. She began writing around the age of twelve, the same time she started to learn how to play the guitar. However, despite the two practices going hand in hand, she never thought to combine them. Instead she would cover songs by the likes of Bob Dylan and Elliot Smith, then turn back to her own writing.

Hamilton was raised in Portadown, about an hour south of Belfast. The youngest of two sisters, she was never the one controlling the car stereo. "I didn't really grow up in a musical household," she explains. "My concept of what music was, was my older sister listening to MTV or whatever was on the radio in the car. I think I stumbled across "Buckets of Rain" by Bob Dylan on Limewire and that's what got me hooked on folk music and exploring stuff for myself."
But it was her early love of Smith that finally inspired her to put her poetry to music. Learning how he'd self-recorded his early albums on a four-track, she asked her parents for some rudimentary recording equipment while in her first year of university. "I'm very hobby-oriented," she smiles. "I got curious about that process because I loved those songs and I loved Elliot Smith as an artist and wanted to try it. Even with that recording equipment, I was recording covers. Then it just occurred to me, why don't I just have a go at writing songs. I think 'Goji Berry Sunset' was one of the first ones I wrote and then it kind of snowballed from there."
Hamilton was in her first of a three-year degree studying English with creative writing in 2016 when she released her debutCapricorn EP. It instantly began to pick up attention and plays from local press and radio, and soon Hamilton was being contacted by industry scouts and offered live shows. However, she kept her focus on finishing her degree. "I just started racking up gigs, getting more comfortable with playing live, just writing and recording between assignments and uni work with the intention of finishing the degree and then segwaying into doing music full time," she explains. "It was good because it kept things at a really comfortable pace where it wasn't too overwhelming because I had to stop to finish assignments and things like that."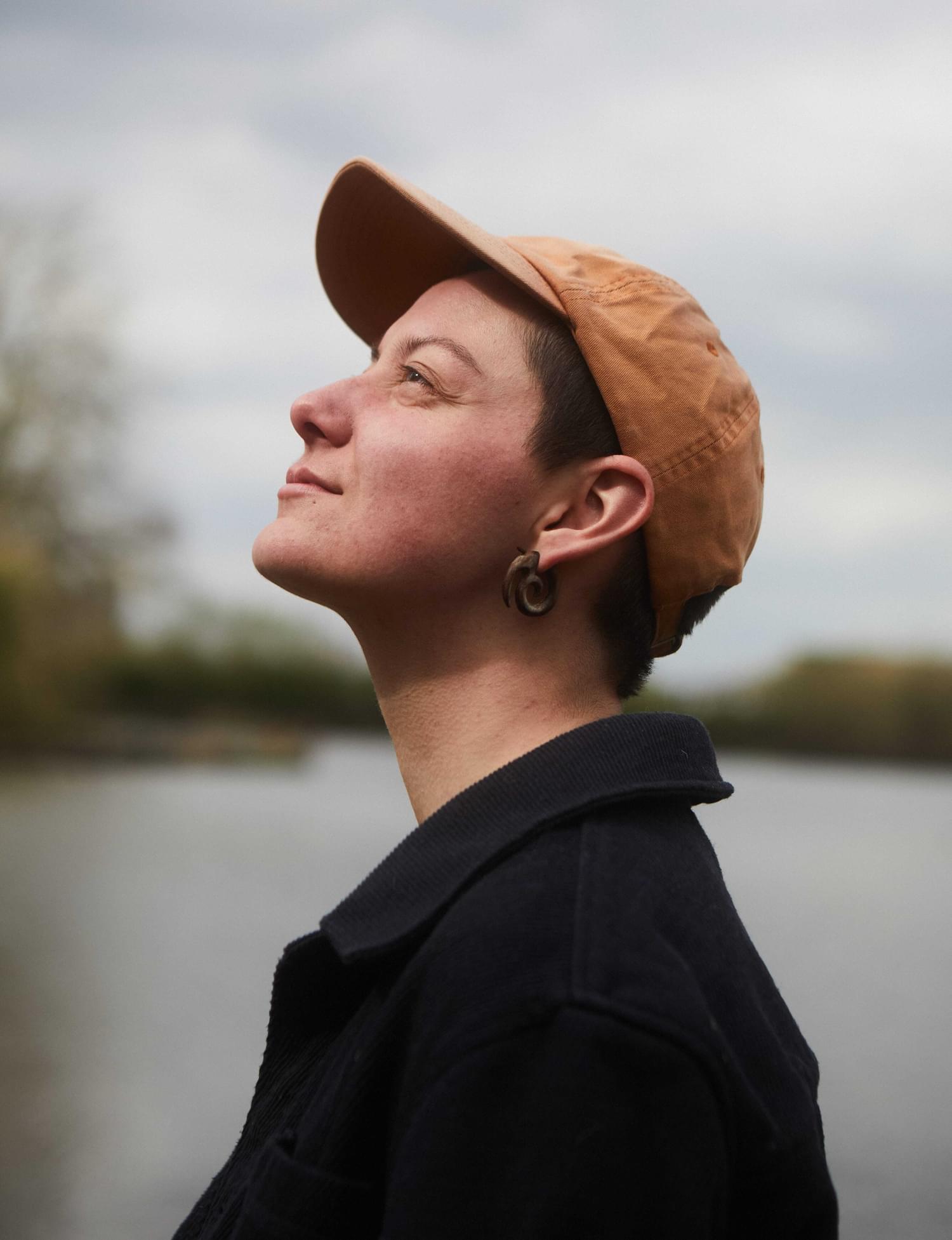 Around this time, she also met her now closest collaborator, Legge, who reached out after hearing "Goji Berry Sunset" on local radio show Across The Line. "He just wanted to have coffee, invited me round to his studio," she says. "I think my parents came with me that first time and we just sat and had a chat. He just wanted to work with me and record some songs. So then over the summer of 2015, I would just come up on a weekend and record some songs and we slowly did that over time and those songs became the record Parma Violets."
While the pair have worked together in the studio across all of Hamilton's music with the exception of 2020's Peninsula, Legge has also been acting as her manager since that summer. "I would say he's my closest collaborator," she smiles. "Over these years we kind of intimately know how the other works and it's a very symbiotic thing when we're in the studio together. So that's partly why I've come back to working with him on Hinterland as well. I really enjoy the process and it's the most stress free, fun thing."
Working together on the new record, the space created by the lack of pressure allowed Hamilton to revert to her former hobbying pleasures, leaning into mediums outside of music for inspiration. "When you start looking into your influences' influences, then you can follow this lineage of art beyond music that impacted the songs and I've always found that interesting because I like different artistic disciplines," she says. "A lot of what I feel influences my songwriting can be painting or sculpture or poems or writers who are outside of music. Of course, music's a big deal, but I've always been curious of that mashup of artistic disciplines."
It's hardly surprising coming from an artist who dropped a track like "Tonight I Feel Like Kafka" at the age of nineteen. "Before I went to uni, that was years of going to bookstores and getting poetry anthologies of contemporary poets. I just wanted to know what was out there," she explains. "The same for music, as soon as that light went off I just started exploring what was out there. In terms of the literary references, listening to Bob Dylan, he had a connection with Ginsberg which made me read Ginsberg. But I already was familiar with Whitman, and then I found out Ginsberg wrote a poem about Whitman and then there was this crossover of the beat poets."
By the time Hamilton finished her degree in 2017 she had already released her debut album Parma Violets and had been picked up by US label Canvasback. Graduating uni and going into music fulltime was a welcome adventure for her. "I think I expected uni to be like Dead Poets Society and we were all going to have a great time. It sort of was, but mostly it was just your average uni experience," she laughs.
Despite being a UK artist based in Belfast at the time, Hamilton signed out of the US, Canvasback founder Steve Ralbovsky taking a personal interest in her music and evolution. "He's an amazing guy and was one of the big reasons why we wanted to sign with Canvasback in the first place," she says. "He came over to Ireland a couple of times just to see me play in a tiny venue in Belfast and he was very respectful and aware of my uni degree and making sure I finished that up. Canvasback as a whole have just allowed me to take my time with things and write what I want to write and release what I want to release, which has been great."
Signed off the success of her DIY debut Parma Violets, some of the songs were later repackaged and tweaked for her major label debut EP, The Moths Of What I Want Will Eat Me In My Sleep. While it made for something of an international introduction, it also closed a chapter on Hamilton's previous works and allowed her to take the next step. "I signed with Atlantic and they picked the best of the bunch of Parma Violets and put it out on the Moths… EP," she explains. "We re-recorded some of the songs and by the time it got to Wisdom Teeth, I think that was my first batch of new songs and I was very excited about those. It was also a nice stepping stone from Parma Violets to Peninsula, just having a little EP between, just to test the waters a bit."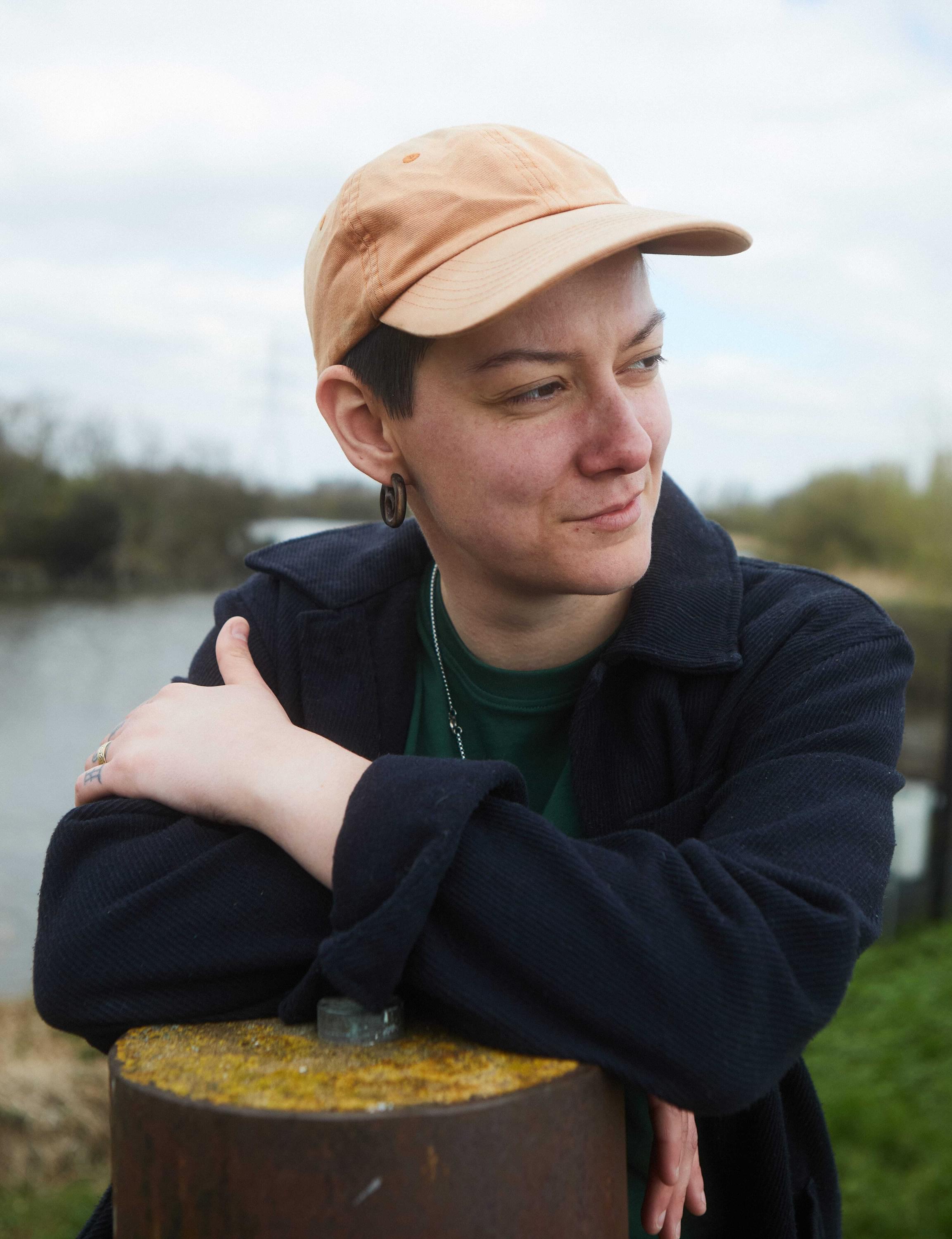 Released in 2019, her Wisdom Teeth EP established Jealous of the Birds as a fledgling force in alternative rock. Picking up comparisons to the likes of PJ Harvey and Patti Smith, Hamilton's poetic turn of phrase and folk-flipped grit won her critical acclaim on both sides of the Atlantic. She even packed out the room for Best Fit's showcase at that year's SXSW Festival in Austin, Texas.
However, for all her new professional activity, Hamilton found that time spent doing press and playing live shows had started to stand in the way of what initially kicked off her whole project, her writing. "We were just very busy with the live side of things; lots of travel, of building the fanbase, especially over in the states, so I was not in the headspace to write in a consistent way," she explains. "I feel like a lot of my best songs have come out of travelling or being somewhere different, or just taking myself out of my daily routine. So it kind of felt like, what if I just go for a couple of weeks and write songs, just bring a guitar and take it back to basics."
At the end of 2019 Hamilton travelled to Portugal, spending two weeks in Lisbon writing and forming the skeleton of what would become her next album. Flying back to the UK, she recorded at London's Strongroom Studios with producers David Wrench and Marta Salogni across February and March of 2020. "We just finished the record by the skin of our teeth before lockdown happened in London," she grimaces. "Things were going so well we finished just early enough for me to change my flight and get home. There were rumours that London was going to go into lockdown and people were getting sick and being sent home from the studio, so it was just a really small team left at Strongroom working to finish the album."
Her second album, Peninsula, was released in September of 2020, a time when, unless you were Taylor Swift, nobody was really paying heed to your new release. A direct and sonically rich body of work, it further expanded on Hamilton's ability to turn clever phrases across captivating melodies. Had the option to tour been available, it would likely have cemented Jealous of the Birds as one of the UK's more promising guitar hopes. "To be honest, there wasn't really an album campaign," she shrugs. "I remember on release day, I just went and got ice cream."

"I put myself in a place on this record that I didn't put myself in in previous ones."
(N.H.)
Before the album had come out, Hamilton was already back to the drawing board. After an initial period of distracted shock, she craved the structure of creativity as part of her 'new normal' routine. "After a couple of months it just felt really natural to try to figure out how I was feeling about stuff and just get back to the discipline of waking up and going to work on songs and treating it in a really structured way," she explains. "Back in the pandemic, any kind of structure you could make for yourself was a healthy thing. Halfway through that summer I started cracking down and writing songs."

However, her gateway into writing came via canvas, not notebook. "I started painting sooner than I got back into writing songs," she smiles. "It was just something else to try to do, like a distraction and something that was creative that felt instantly gratifying. I just started buying canvases and painting. I always find if I'm stuck on one artform, if I'm stuck with writing songs, I'll go paint for a while. If I can't paint anymore, I'll go write songs or take pictures, do something else to stimulate a different part of my brain."

Across the record, Hamilton broaches on contrasting themes of isolation and connection via everything from identity to hope. "While writing these songs, some of those themes and decisions were very conscious for me and others were completely subliminal and it was only when I had those ten songs together and I started really thinking about them retrospectively that I figured out the threads that were connecting them together," she explains.

Written and recorded across an expansive period of time, Hamilton made use of the freedom which came with the loss of deadlines and day-to-day responsibilities. Not only did it allow her to write more, the space also afforded perspective and progress. "One of the benefits of recording an album over that span of time is that you can be much more brutal about the selection process rather than rushing it in two weeks, getting it out there and then maybe not putting out the best stuff," she smiles. "We were able to be really selective and I was able to write more songs and have a bigger batch to choose from, so it meant that if we eliminated some songs and made it a ten track album instead of twelve, then it's not the worst thing in the world, we made it more lean and hopefully better."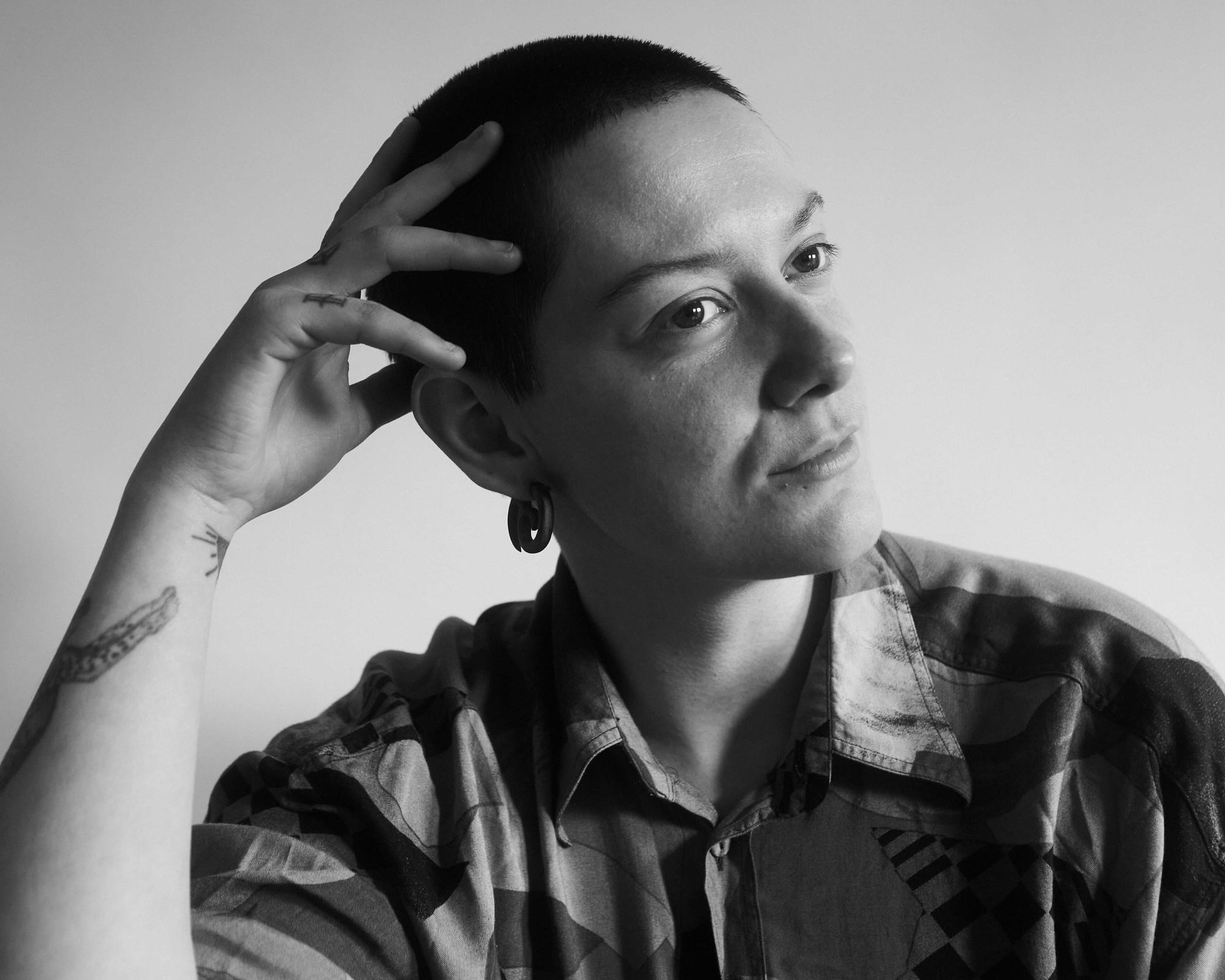 As well as space and time to create, the period of lockdowns gave Hamilton impetus for self-reflection and to consider how her music was interacting as well as influenced by the outside world. "I'm finding the older I get, the less I want to focus on myself in songs. I'm looking outward at what everybody else is doing and how the world works, and sometimes my relationship to that. I put myself in a place on this record that I didn't put myself in in previous ones," she says.

Across the record, tracks like "Not Today" clearly hold politics at their heart. "I'm a big bull-dyke," smirks Hamilton as an opening line. However, her delivery is deft, sent home with a wry smile. "I think it's a balance," she says. "I don't want to shove my opinions or beliefs on other people. I think songwriting, really at its core, is quite manipulative. You're trying to make your listener feel something that they might not necessarily feel. It doesn't come easy to me to shove my thoughts and opinions on somebody. But at the same time I feel like some things are just so jarring and demand attention that you can't ignore them and I can't help but touch on them in the music that I'm writing."

Her use of imagery-laden language turns each song into its own small movie as cinematic poetry weaves with imagination. Similarly, it feels like each song lives within its own sonic world as the tapestry production switches from aching piano to sauntering basslines to celebratory guitars. On "Inside Outside" Hamilton reels off a list of uncomfortable dialogue as the track drops out. "Oh God," she winks as the chorus launches as escape. "Morse Code" rolls romantically through an indie haze, while opening track "Beginner's Luck" explodes from lilting folk into a full-blown psychedelic sprawl.

Listening to the album, confidence and playfulness creep through. It feels like a record that was made with the intention of discovery, rather than something delivered to a strict brief. It has the aura and audacity of a project that was enjoyable, something that can't be faked. "We took our time," Hamilton smiles. "When Declan and I knew we were going to make the next album together we kinda deliberately told ourselves, we're not gonna rush it. We're not gonna say, let's finish this in two weeks or a month. We kinda learned from Peninsula that we're still in this weird transitional time for releasing music. We started that year [2021], recorded a batch of songs, played shows throughout the summer and I continued writing. Then most of the bulk of tracking and finishing the album happened at the end of last year."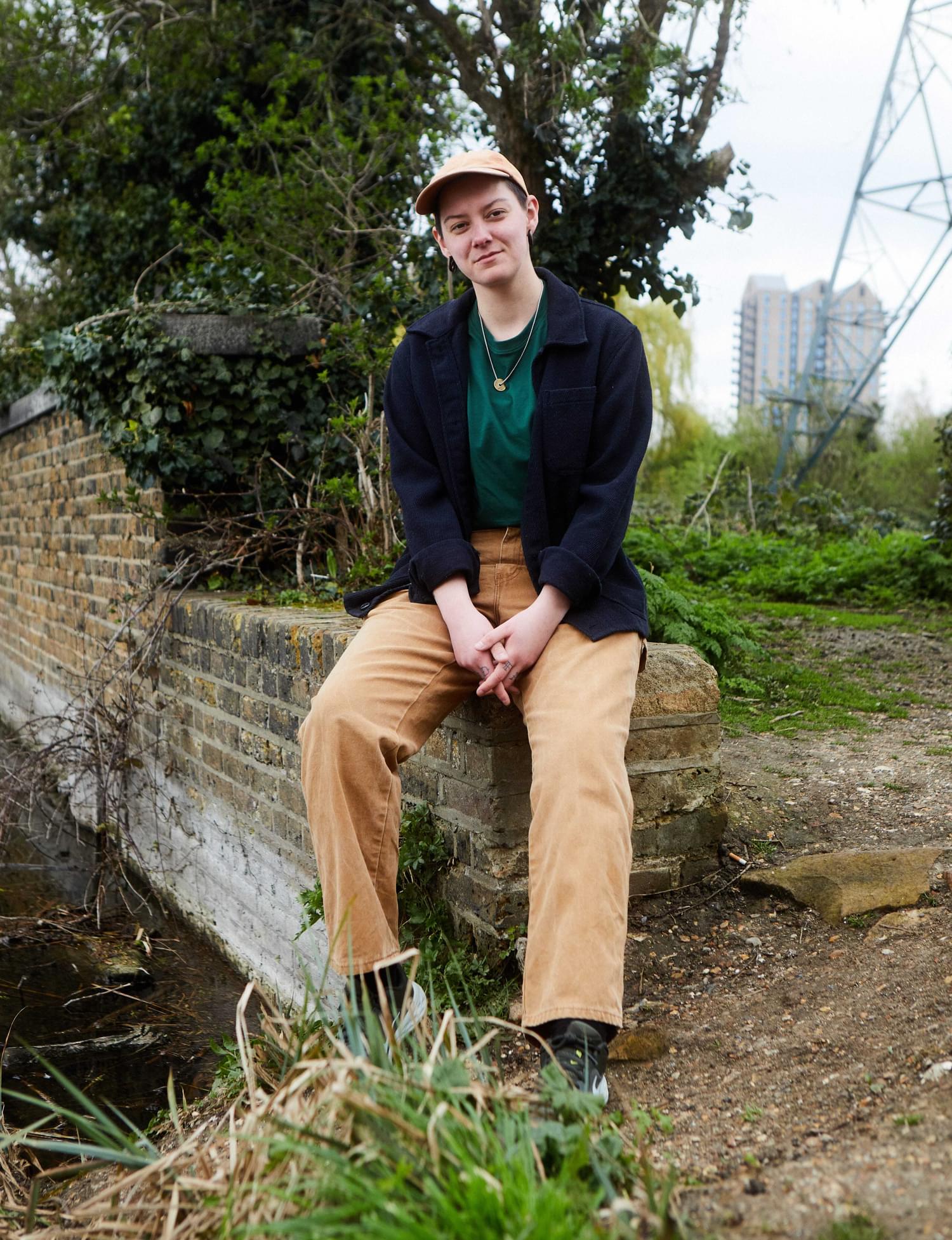 The majority of the album was recorded in the comfort of Legge's home studio, while a couple of the rockier tracks were done at Analogue Catalogue with Hamilton's live band-mates. A vintage recording studio that allows recording to tape and boasts a large live room, it proved the perfect compliment to Legge's "cosy" set-up.

The ease of locations and timeframe also allowed the pair to work together seamlessly, even if the process hit a stumbling block. "Our relationship as collaborators, one of us can very easily say, 'that's not working' or 'maybe this isn't the best thing you've ever done,'" laughs Hamilton. "Both he with my songwriting and me with a production decision. We can easily talk to each other and communicate about those pretty freely."

Hinterland, out this Friday, is a mature and accomplished collection of songs that showcases Hamilton's true creative prowess and demonstrates that there were some silver linings to be found in the trauma and discomfort of the past few years. As tempting as it might be to forget what led to this record, Covid is still a marker she holds with perspective. "In a way, you want to move on from the pandemic, but at the same time I feel like, specifically in the music industry, we're still feeling the repercussions of having our industry essentially just collapse," she explains. "I don't want to dwell too much on it but I also want to respect the fact that all of us went through an unprecedented thing together and it's impossible not to have that seep into what we're doing now."

While that experience may have affected the creation of her new body of work, Hamilton is excited for what comes with a lockdown-free album release. "Most of my job involves playing music to people in a room and sharing that experience, and that was just decimated," she says. "I'm really excited to finally get this record out. We're going on tour at the start of June and then it'll just be great to play music for people and flex that muscle again. It's been a while, but it'll be cool to get back into it. You can't replace the experience of actually going to a show."
OnHinterland, Hamilton paints the picture of an artist with a lot to say and so much more to give. Now she has the chance to unleash that potential.
Get the Best Fit take on the week in music direct to your inbox every Friday