"It's beautiful, the sun's shining, I'm standing beside a pond, surrounded by fields and mountains, looking out at all of this."
JC Stewart is speaking from the rural town where he grew up, where the family business bears his namesake – a grocers, JC Stewart, run by four generations of his family – and he has deep roots. "It's halfway between Derry city and Belfast, it's very beautiful," he says. "My dad grew up literally over the field behind me."
It sounds exactly the sort of rural idyll that you'd expect a singer-songwriter of his calibre to come from: traditional storytelling is at the core of his deeply-felt, heart-on-sleeve balladry. Take "Lying That You Love Me", a bare-all tale of heartache, combining raw emotion with classic pop chord progressions, or last year's autobiographical "Have You Had Enough Wine?" and new single "I Need You To Hate Me".
But Stewart is a singer-songwriter of surprises. As well as the rural upbringing and romantic guitar riffs, he's written with the likes of Lewis Capaldi, disco icon Nile Rodgers and jungle drum n bass stars Rudimental. He grew up a fan of what he calls the "Northern Ireland band scene – it was massive, but only massive in Northern Ireland. They'd be playing here to thousands of people but couldn't even play to a hundred people in Dublin", folding in indie, punk, some pop, as well as bigger bands like Snow Patrol, Ash, Two Door Cinema Club. From this, he says, he knew music was the path for him.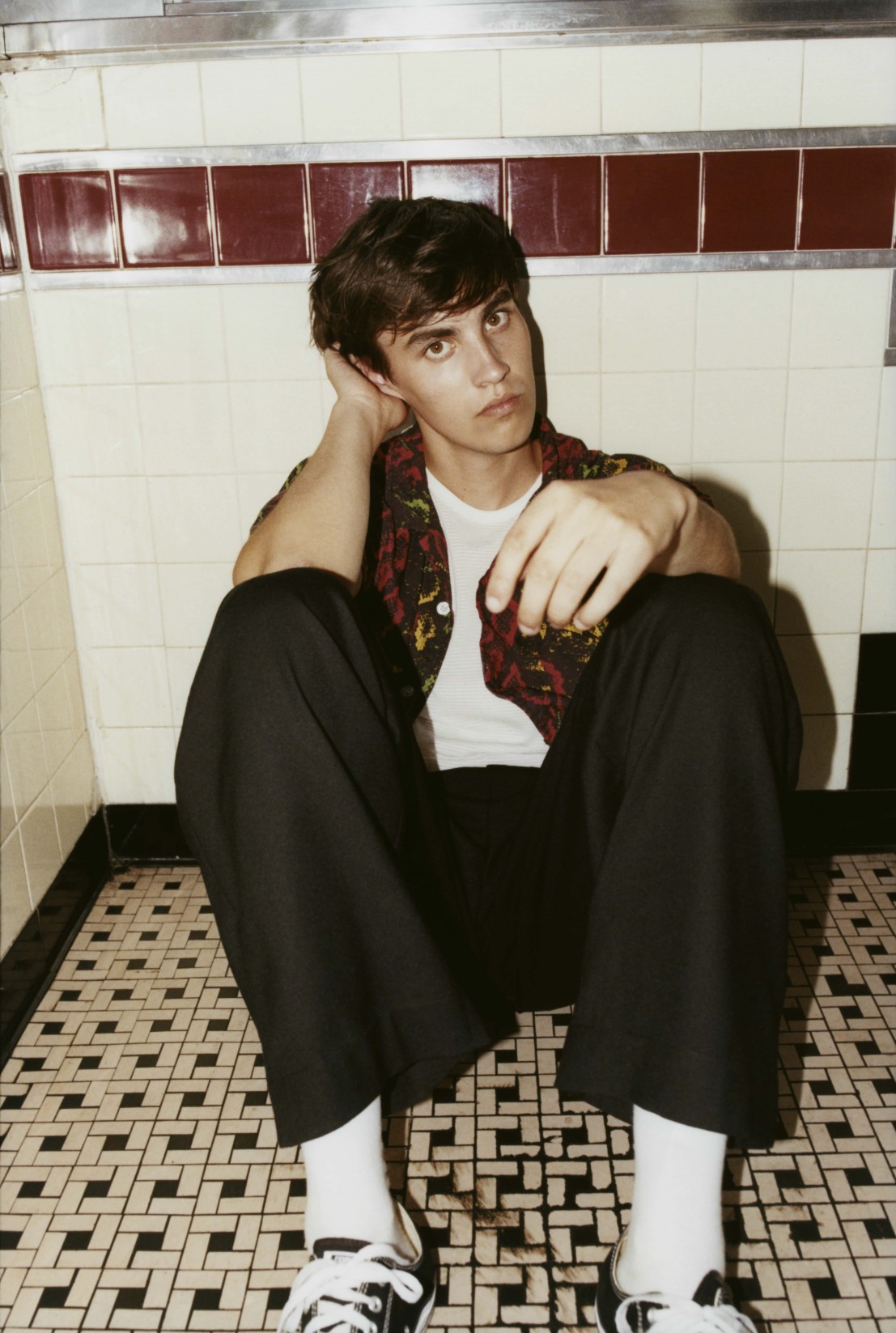 Starting to find his feet as a singer-songwriter, he met a producer in Northern Ireland who was interested in his clear knack for penmanship, as well as his heartfelt vocals. Soon people were coming up from London to sit in on songwriting sessions with him – aged just 16 – and flying him across the Atlantic to write with established stars. But it wasn't all disco legends and chart-topping DnB duos, JC was making a living gigging in pubs in Northern Ireland and then went to university in Brighton – all pretty normal for a teenager. On the flip-side of that are stories like the time he ended up on a trip to LA, where "A friend of a friend of a friend was out at a party, I turned up and there was one Scottish guy there, I'm Northern Irish, so obviously we were gonna be friends, and that's how I met Lewis Capaldi."
Now he's completed work on an EP called The Wrong Ones, his career so far sounds like a bit of a whirlwind. "Yeah I've had a weird life, but I love it. And it didn't just 'happen', it's been a lot of work, and all that was seven years ago now," he reflects. He says with an upbringing so in contrast to the showbiz world, his background helps keep him rooted during ups and downs – a reminder that not everything is Hollywood parties and bright lights: Just being Irish in general - from the top down, from the biggest stars to the smallest Irish musician – no-one has an ego really. And if you do, people will tell you you're being an idiot."
His wry Twitter bio is an excellent example of this self-aware, self-deprecating attitude - "PROFESSIONAL SAD BOY" - giving him a more knowing, cynical edge to the average singer-songwriter. But the emotion he taps into for his music is far from cynical, it comes from a very real place. "What I've learned over the years putting out different types of music, is what people want to hear from me is the deeper side – they connect with it more, and so do I," JC says. "I think it's actually real – skirting around the edges can feel like you've just written a pop song and I'm not big enough or pop enough to write a pop song and for it to work. I have to write something that's real and that I'm connected to. So that's the way I do it – I have to go to the deepest, darkest bits that you don't really want to look at, and write a song from there."
As well as delving into those deepest, darkest parts, where else does he draw lyrical inspiration from? "It sounds ridiculous, but the first two albums written by The Script are actually amazing. Really! And recently I've been getting into Tom Waits – thats a massive thing for me right now, just what he says and the way he puts it. Bob Dylan, Elvis Presley...and then Chance the Rapper is another one, weirdly. He says very real things in a very interesting way.
"So they're the main people I listen to for lyrical inspiration at the moment. Even the subject matter that they talk about, because I'm trying to get away from the heartbreak songs but still talk about real suff – I haven't had my heart broken in years. Theres a fine line tying to write about yourself but not sound self obsessed, if you know what I mean. It's an interesting one."
JC is just as thoughtful and as wide ranging when it comes to sonic inspiration, going from 30 Seconds to Mars or Paramore – apparently the best soundtrack for doing the dishes – to Muse, even some trap – like punk turned pop-writer turned alt-hip-hop/RnB enigma Blackbear. He has a dream of collaborating with Chance The Rapper – Stewart's favourite ever piano ballad is Chance's "Same Drugs" – the likes of YungBlud, even Rosalia, talking enthusiastically about combining traditional Spanish and Irish folk music.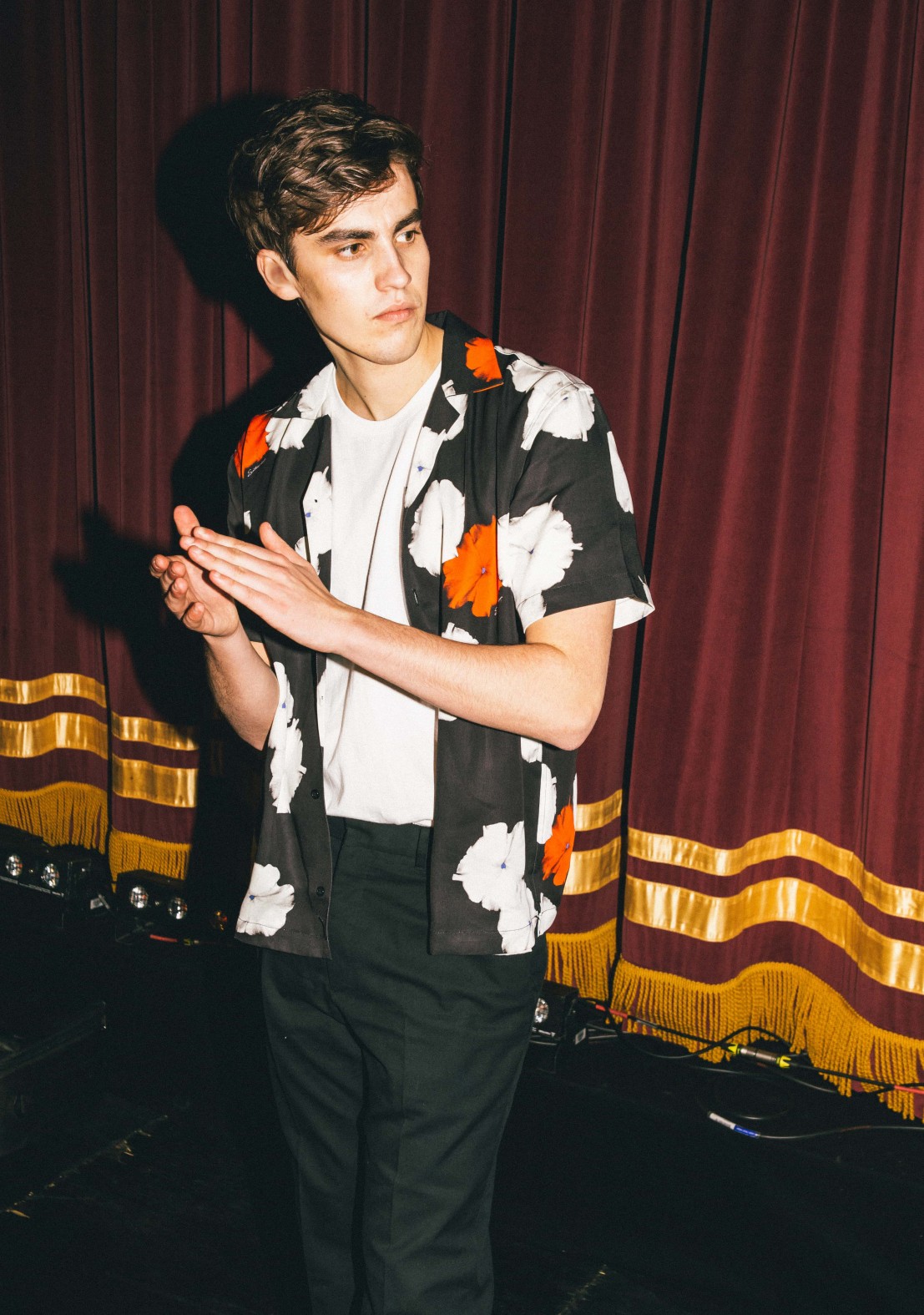 He's thoughtful when it comes to his own sound too, and its development, saying that his favourite thing about music is "that epic euphoria that you get at a concert". He'd rather go watch Coldplay or The Killers at a huge venue than a small intimate singer-songwriter show, just to catch that feeling. "So what I'm working on at the moment is slowly moving into that. And it's so much fun to play," JC explains. "I always say my live shows are a lot more fun than you expect them to be –, like a big teary moshpit. And I'm essentially part of the crowd, I'm such a fan-boy for everyone in my band."
He says that connecting quality of music – happy or sad – is something deeply important: "A group of people singing a sad song together is actually one of the most uplifting experiences you can have." And JC had been planning on developing that anthemic live experience in 2020, before the global health crisis threw a spanner in the works.
But contrary to his 'sad boy' persona JC Stewart is looking at this new, uncertain year as a chance rather than a hindrance, cannily seeing how creativity often grows in the face of adversity. In fact, he just did his first ever live performance on BBC Radio One, from his parents' living room. "I'm weirdly excited about it because it changes the game for everybody, and everybody's got the opportunity to do something interesting," he explains. "Coming up with new ideas every day, seeing what works, seeing what doesn't. We had a big budget music video planned that now can't happen, so we're just going to have to get creative with it, I might just do it on my iPhone at home. It's actually kind of exciting, there aren't any rules any more. I'm glad I'm here away from everything,
"I don't have any choice other than to be in a room with a piano and a guitar. And that's all I've got for the next few months."