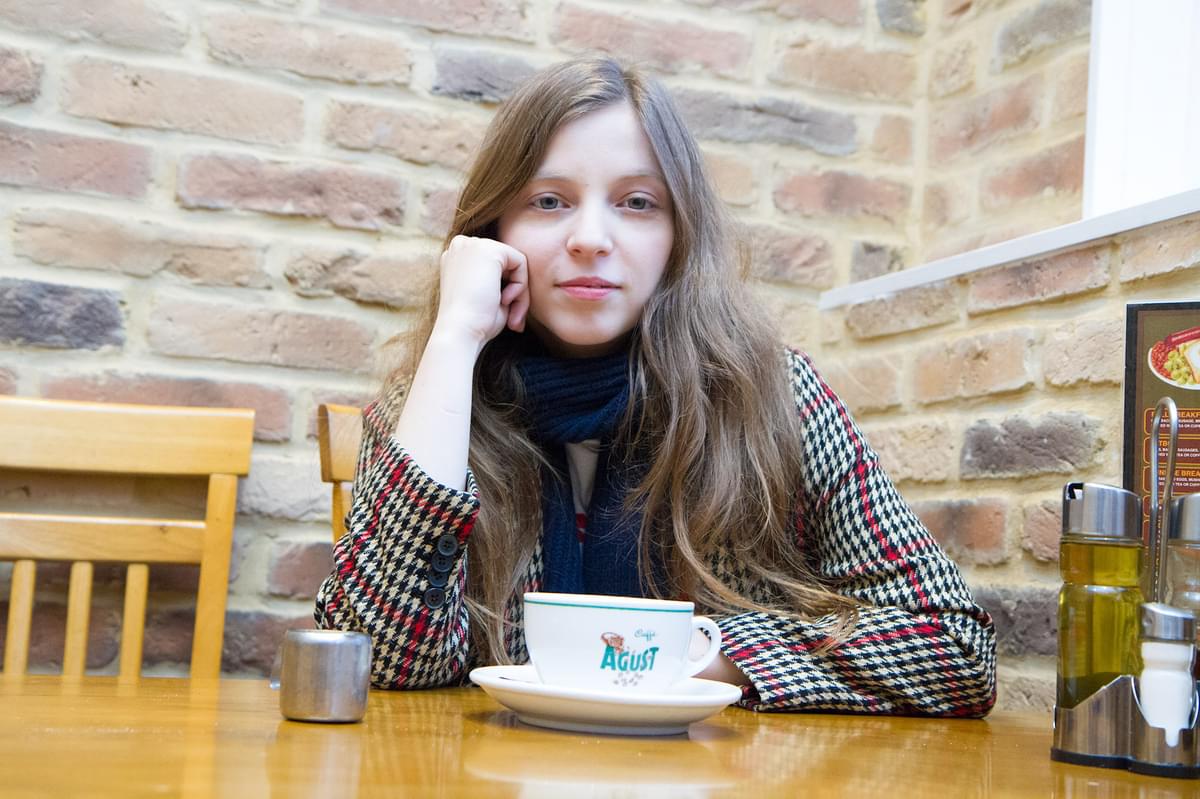 Jade Bird's fledgling career is about to take flight
16 April 2019, 08:00
Hours before playing a sold-out show, Jade Bird sits poised and ready with a cup of tea in hand. Her disposition is buoyant yet assertive. It's one that not only resonates around the room but melts into her music.
Hours before playing a sold-out show, Jade Bird sits poised and ready with a cup of tea in hand. Her disposition is buoyant yet assertive. It's one that not only resonates around the room but melts into her music.
Bird's debut EP Something American is tinged with tender moments and tall tales of jilted lovers, deception, and deceit sung in honeyed tones.
The record was lauded for its unabashed Americana – a label Bird hadn't even considered at the time. "I noticed when I first started out, a lot of people tended to attach labels because I think that's what you do with anything. I'd never even heard the word Americana before Something American but I guess it all just felt a little that way."
Bird has become accustomed to life on the road after touring both Europe and the US. "I love being on the road and I don't necessarily miss my house. I don't see bricks as a home, I see the people and my family. I miss my mum, my stepdad, and my dog but it doesn't cripple me. I've never had homesickness to the extent that I'm out of focus."
Born in Hexham, Northumberland, Bird moved to London aged three and later Germany aged six. Wales followed for several years until she was sixteen. Those latter years were a formative part of her upbringing. Bird's father left her mother when she was seven – in turn, her mum moved in with Bird's grandmother whose husband had also left her. "I think both the parents and my grandparents splitting had more of an effect on me than bricks and mortar."
Where others could feel destabilised, Bird found solace in her mother's strength. "My mum is my biggest inspiration because I watched her work unbelievably hard. She went back to work when I was around two. When I was in Germany she was working in a cinema. Slowly she went up the career path and is now working this amazing job in London. I guess just watching her get back on the ladder was inspiring to me as a kid.
"We also got through some really tricky relationships – my mum, my grandma and me – all very hurt by men in our lives. I think about how they've come out of that and I see so much strength and take so much of that in how I am. I think that whittles its way down into my songs."
Picking up her grandma's second-hand guitar, Bird immediately felt a kinship, a freedom, and a flexibility that other instruments such as the piano hadn't permitted her.
Confessing to be a woman of words, Bird would spend hours filling up notebooks with stories and poems. She would treat it like "a direct drip" into how she was feeling.
Her words and love for the guitar soon merged and became a way in which she could process her emotions. She grew to love repetition, scribbling down songs constantly, and seeing how many she could write in a day. Tinkering away at those "3am songs" and enjoying developing songwriting as a craft, Bird also came to take pride in her candid lyricism.
"I think what's good is that women are redefining guitar music"
At 13, the strength she sought from both her mother and grandma was put to the test as she proceeded to spend the next few years performing at pubs and clubs in Wales and participating in several competitions. "People say performing comes naturally, but I tend to disagree. I think it's quite a hard slog. You have to really want to be doing it because it can be quite tortuous. The competitions were tough – I remember being told my songs were too melancholy for a 14-year-old. It would shatter my spirit but I kept getting up because there was just something in me that knew that I would be happy doing this."
Bird's resilience paid off. Soon, she was decamping again, this time to attend the BRIT School in Croydon. She later signed to US label Glassnote Records to work on her self-titled, forthcoming debut album.
After mixing a few songs on her laptop, Bird found the process to be contrived and quite shallow and wanted someone "eccentric" on production. The eccentricity she was looking for would come in the form of Bat for Lashes producer Simone Felice and partner David Baron, who convinced Jade to record the album in Rhinebeck and Palenville, New York State. "It's so beautiful there. You see the light shining through the window and you've got all these fantastic musicians. I was in the room with Matt Johnson [drummer on Jeff Buckley's Grace] and it just felt like exactly what I wanted to do."
The result is a sonic exploration into a multitude of genres. Bird reminisces over the origins of the opening track "Ruins", which was the result of a lover's tiff in New York. Tracks such as "Love Has All Been Done Before" and "I Get No Joy" portray her inherent battle of being in love and yet being a total cynic. "It's the contradiction of being really bloody happy but having that voice in my head all the time. Sometimes shouting down the mic is almost like a fight against it."
Though Bird often belts out a series of uncertainties, one thing that's concrete is her ability to write huge hooks. "I like to write big choruses. I think I've always felt more connected to a tune if it's got some breadth or something you can attach to. I wrote 'My Motto' in the shower. I heard the story about Ryan Tedder and how he wrote 'Bleeding Love' in the shower. I remember being young and thinking, 'I fucking want to do that', so I did!"
Bird lists herself as a music fan constantly digging into the archives of everything – from Sonic Youth to Tori Amos – and in doing so she's been working meticulously to find her sound. "I think what's good is that women are redefining guitar music. You've got Soccer Mommy, Phoebe Bridgers, Cherry Glazerr, and a lot of other females really taking the guitar and being like, 'Here you go', and it's just so fascinating to see 'rock' be re-established.
"Everything is being recycled right now in music. There's a lot of things that sound like something else and it seems to be in all art forms and no one can seem to figure out why. I think in answer to that, instead of doing nothing I'll embrace it all and then hopefully in some sort of concoction I'll figure out my sound."
Other than the opinion of a few of her respected peers, Bird's only concern is her audience who have unknowingly decided the fate of her album. "I test out all my songs live, so anything that's made the record has been played in front of an audience first. I just feel like a listener's opinion is quite valid. If you play a song and it doesn't go down well live, is it really a good song? Live is just a fantastic space and resource to have."
With frequent radio play and TV spots on Later… with Jools Holland and The Tonight Show Starring Jimmy Fallon, it would appear that her audiences have chosen wisely.
Jade Bird's
self-titled album
is released this Friday, 19 April via Glassnote Records. Jade Bird plays End of the Road Festival at the end of August.
Get the Best Fit take on the week in music direct to your inbox every Friday