The music of Jacob Banks is irregular. Not in a disjointed or chaotic way, but a form that speaks to a variety of interests without trying to ape a single one.
Flitting between genres and flirting with new influences on each release, Banks has crafted a growing body of work that he aptly describes as a 'macrocosm of styles.' But there's a cohesion to this variability and a shared thread throughout.
"I serve the story," Banks tells me. "That's my thing as a musician, I will go wherever the story needs me to go. If I feel the story will be better said with hip-hop influences, I'll use that; if I feel like the story will be better told using jazz, I'll go with jazz. I try to separate myself from genres and influences to make the story sound as palatable as possible".
Born in Nigeria, Banks moved to Birmingham at age 13, and feels he's better placed as a storyteller than most. Although he talks of his childhood more flippantly ("I had no idea what the fuck was happening, I was just here") and is hesitant to attribute any stylistic influence to his Nigerian heritage, he is certain that his roots have provided a platform from which he can better tackle the personal stories of strain and upheaval that pervade his music. "When I'm choosing a narrative for a song, I have more to choose from than the average person," he says. "I can tap into so many different stories and so many different points of view. Stories resonate with me differently because I have more experiences to draw from."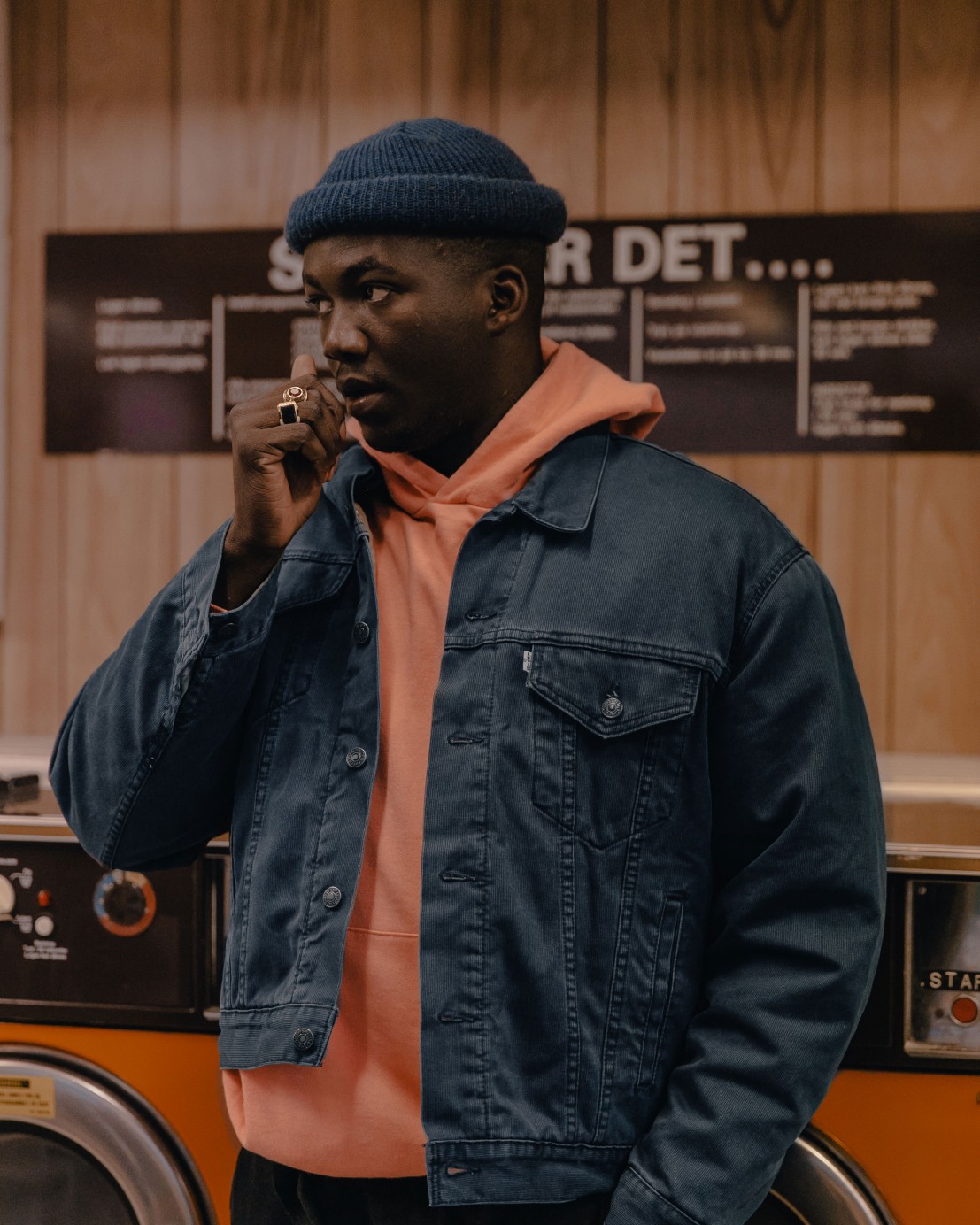 Westlife and nineties Disney soundtracks were Banks's introductions to music, but it wasn't until when he attended Coventry University to study Civil Engineering that he discovered a love of playing and writing. Chancing upon a cheap guitar during a grocery run lit the musical spark. "I saw this guitar and thought 'I have to buy it because it's red!'. The guy who ran the store said no one wants to buy it because the colour, so I thought, 'Ah, I'll fucking have it!'"
This laissez-faire attitude often creeps into our discussion. Serious, even stern, when discussing his music, and careful to deliberate over the most pertinent descriptions of his sound, the veil will sometimes slip to reveal an artist more carefree about the world that surrounds him.
After a few months of the guitar hanging idly on Banks's bedroom wall, and a household burglary from which it was spared, Banks began learning his favourite Westlife songs. Encouragement from his housemates drove these early years of development, with him burning songs onto CDs and eventually uploading them to Soundcloud to share with his friends. "Things just took their own shape," he says of his early songwriting. "I thought this feels good, I feel happy, I can sing. I don't remember the moment I decided [to pursue music], it just always was."
While university provided the space to discover his musical inclinations, it was the pubs of Birmingham that Bans developed them. He played across its local venues in the years succeeding university and would take any opportunity to perform, and refine, his burgeoning songwriting. He speaks of the city with heavy affection and even a hint of nostalgia for its welcoming environment, and if it weren't for the music industry's centralisation in London, I get the impression he'd be happy to jump back into its scene right now.
"Birmingham, more than anything, made me feel at home, allowed me to nurture my talent, allowed me to fill the scene," Banks says. "when I left Birmingham, I felt like I had taken everything it could give me. I played every show they'd let me play, I played every open mic night, every pub, every venue. Birmingham definitely taught me everything I know."
Now living in London with three EPs and a 2018 debut record under his belt, Banks is putting that knowledge to good use. He still sees writing as a form of storytelling and self-expression, but believes he also possesses a duty of representation to those people from similar backgrounds – whether that be Nigeria or Birmingham. While not all his output is overtly political or even implicitly charged with commentary, he thinks his visible presence in the music industry plays a role in supporting often-overlooked groups.
"I didn't feel it at the start," he says about this duty of representation. "I was in a unique situation where I just felt very lucky and felt compelled to do what I was doing. I believe I didn't do it for so long because I never saw anyone who made music like the way I make music. It was either R&B and R&B, or hip-hop and hip-hop, or grime. I never saw myself represented, this version of guys that look like me but like anime and love grime, and also love hip-hop, and also jazz, and blues. I never saw that version of me."
Combining the colour tones of neo-soul, the grit of blues, and rhythms of hip-hop, only to swap these out for different combinations track-to-track, extends Banks's music beyond typical genre fanbases. One song may rest on a swinging R&B groove and the next be a piano-driven ballad.
"As a Black man, your existence is a protest in itself. Just you existing and making music or doing whatever it is you're doing, whether you're an accountant or whatever, your existence is a protest."
With this comes a deliberate effort to acknowledge his Nigerian heritage. While Banks tries to incorporate at least one afrobeat track in each new project as a nod to his roots, he doesn't think any greater musical statement is required. "As a Black man, your existence is a protest in itself. Just you existing and making music or doing whatever it is you're doing, whether you're an accountant or whatever, your existence is a protest. You just being here is saying that it's possible. Me acknowledging that I'm from Nigeria is all they really need to see, just to see the possibility of it."
Such sincerity of appearance also goes some way to explain Banks' eclectic style. While his genre-combining songwriting has received much comment from fans and critics, this is less of a deliberate pursuit than his natural approach to music. "I've always found it weird to be in one genre," he says. "Just as much as I find it weird eating one thing. It's not a human experience. I've never met anyone who only listens to one genre. They might be listening to jazz in the morning, hip-hop in the afternoon, and experimental funk in the evening, and somehow artists believe that if I just feed them hip-hop, that will do.
"To give the authentic version of myself is to represent all the things that move me. So it's always been weird for me to make an album that all the ten songs sound from one particular genre. It wouldn't feel like myself, but like I was giving a really concise version of a small percentage of myself. And that's not what I'm here to do."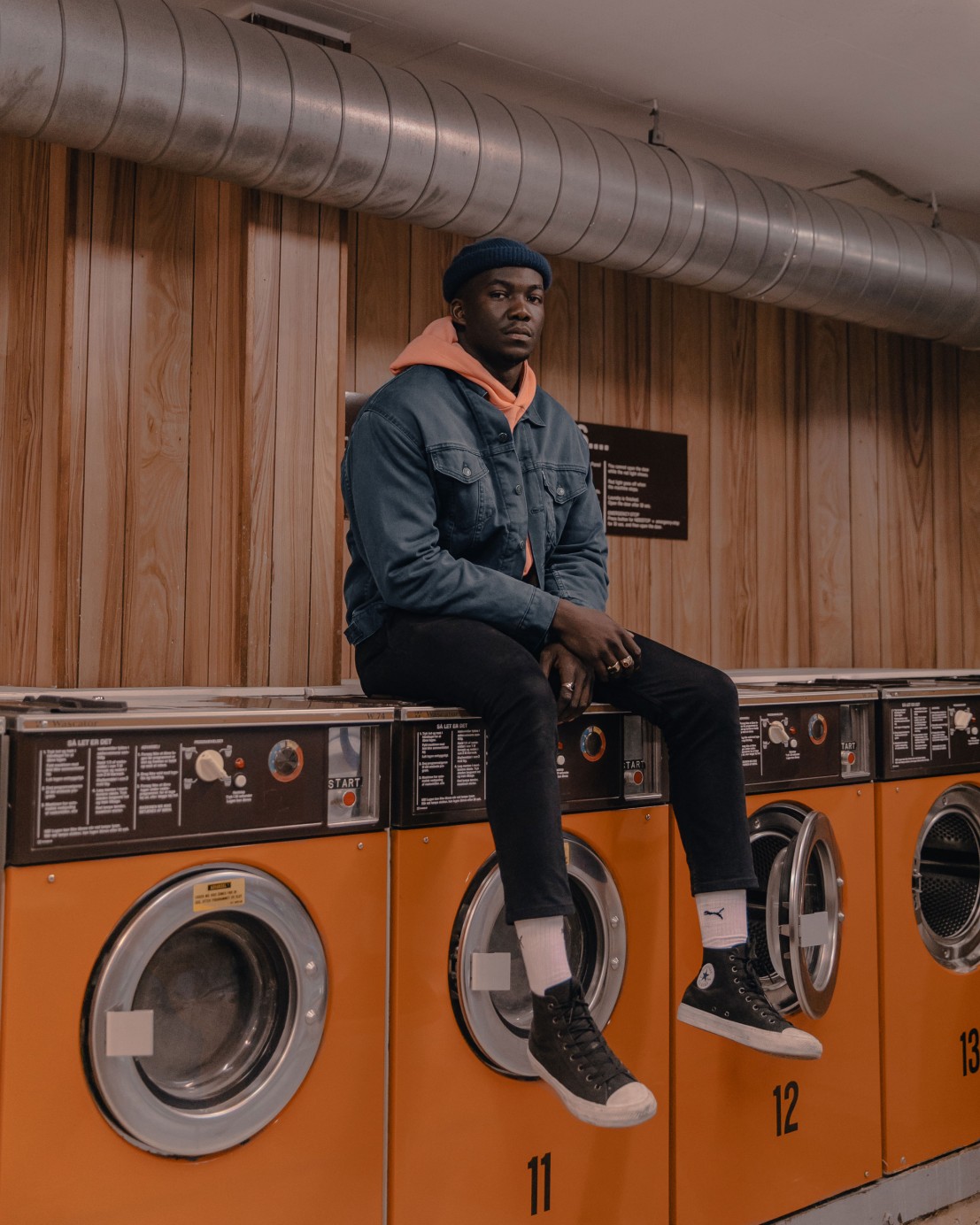 Banks has an upcoming project that will see him continue this trend of authentic presentation and honest storytelling. Quoting Nina Simone, he says it's important for his work to reflect the times, whether that's through drawing on this personal environment or dipping into social commentary. "I hope my stories keep people company," he says about his aims. "I hope it allows different people to see me and have a place to go. I hope they know that they always have a friend in me. That's it really."
Having supported Alicia Keys, Sam Smith and Emeli Sandé on tour, and racking up millions of streams of Spotify, the potential of Banks is uncontested. His delicate lyricism that draws out the heart of compelling narratives through nuanced arrangements has earned him a dedicated following. Now, they need only wait to hear what story he tells next.