Ira Kaplan's Personal Best
08 February 2023, 10:00
Ahead of their monolithic 16th album This Stupid World, released on Friday, Yo La Tengo's Ira Kaplan talks Alex Wisgard through five of the band's most shape-shifting songs.
For almost 40 years, Yo La Tengo has been an exercise in contradictions.
You can't sum up their sound with a single term, and even the songs you think you know might be radically reinterpreted if you choose the right night to see them live. Their albums and shows casually intersperse perfect pop songs – noisy, dreamy, folky, take your pick – with sprawling hypnotic jams. Occasionally those jams are played like pop songs, and vice versa.
But the thing that has sustained the band for so long, right up to this week's release of their 16th album, This Stupid World, is how much they still have to discover about their own music, and how audibly excited they continue to be about its possibilities.
"I've never really understood musicians who say they can't relate to their old songs, and therefore don't play them," says the band's guitarist Ira Kaplan, and he means it. More than willing to dig out a deep cut and find new onstage truths in them, there doesn't seem to be a single song Yo La Tengo have recorded that they can't see renewed potential in.
As Yo La Tengo bassist and new-guy-since-1992 James McNew explained to Pitchfork last month in relation to This Stupid World, "In one sense, these songs are finished. But now we figure out how to play them in front of people, so they begin this second life. That holds for every song that this band has come up with since the '80s. It's all up for grabs. It's always changing. It's alive."
It's a view shared by Kaplan, whose Personal Best song choices are emblematic of his band's giddy restlessness. When you're Yo La Tengo, a song can change its shape between rehearsal room and recording studio, from album to stage, or even from the beginning of a show to the end. Kaplan may have been tasked with picking five songs, but he finds himself talking instead about the countless ways in which those songs and others have evolved.
What sets This Stupid World apart from the none-more-collaborative band's previous albums is how self-contained it is. Initially, of course, by Covid-era necessity. As Kaplan explains, "Our friend CJ Camerieri plays French horn on two songs, really quietly. But he was the only other person who was part of this record until Greg Calbi mastered it."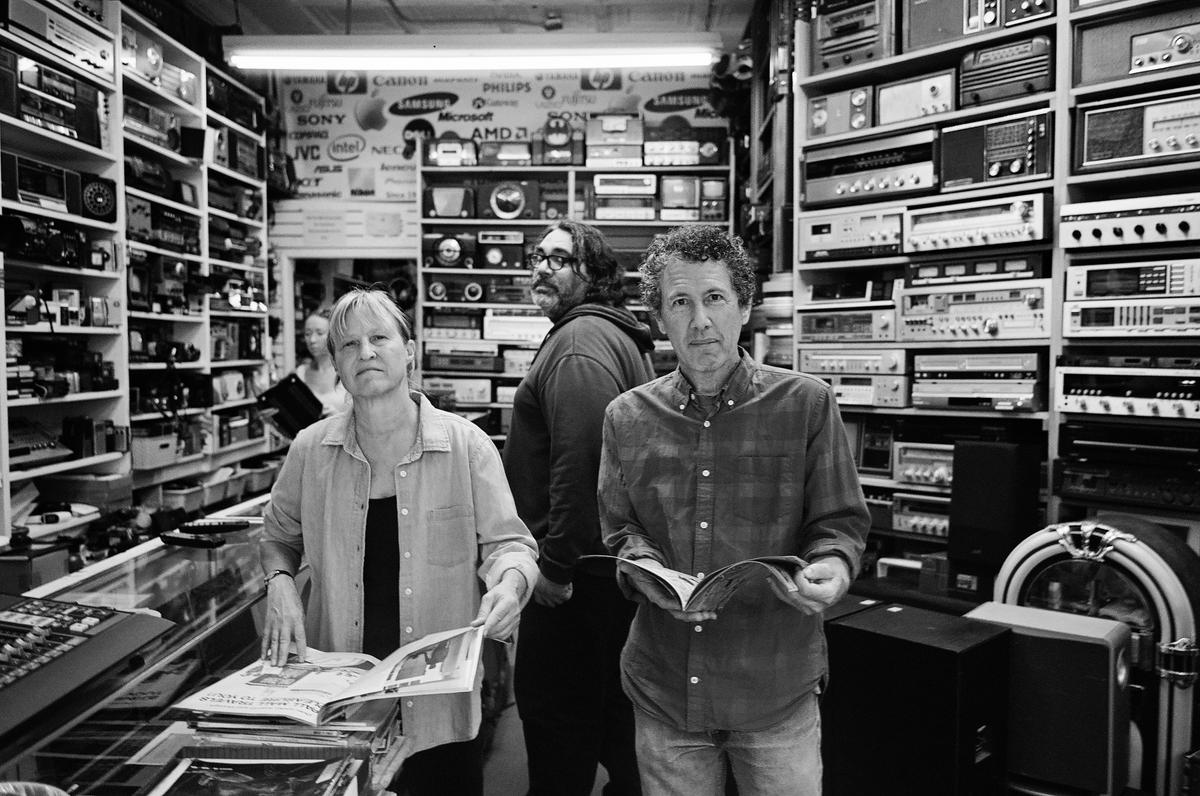 Bunkering down in their practice space in Hoboken, New Jersey, Kaplan, McNew and drummer Georgia Hubley also found themselves facing another first on this album: a missed deadline. "We had the luxury to just keep ripping things up and starting again," says Kaplan. "And you know, we just didn't hear the clock ticking!"
In a way, that's surprising to hear. Much of This Stupid World seems to have an off-the-floor liveness absent from much of their recent work. When held up against its gorgeously vague predecessor There's a Riot Going On, it sounds like night and day. "It didn't become the norm that we were going to fill up all the sonic spaces," explains Kaplan. "The same way as the wash of loops and effects on There's a Riot Going On became just a warm bath to luxuriate in, I think on this album, when one song felt direct it kind of inspired us to think about the next one, to either treat it the same way or not."
Pulling joy from chaos, beauty from madness, personal victory from private defeat – this has been the Yo La Tengo way from year zero. The world we live in might sometimes be vulgar and dumb, but the band have managed to carve out a little corner of it that makes perfect sense if your mind is open enough. Theirs is a conversation you're always welcome to join.
"The Evil That Men Do" by Yo La Tengo (1986)
IRA KAPLAN: When we played live, this was the first song we stretched out. We came up with this thing that when we were feeling overlooked by a venue – which happened quite often – we would cover the song "A House Is Not a Motel" by Love, which was the B-side of our first single. That song is in the key of E and ends with a guitar solo, and "The Evil That Men Do" is in the key of E and started with a guitar solo, so we ended up stringing the two songs together a lot when we played live.
If we were mad enough, we would just extend that for, you know, 40 minutes or however long we played, and that would be pretty much the entire set. Then frequently, but not always, we would play one quiet song at the end to kind of make sure the point was made that we did this intentionally. In the course of doing that, "The Evil That Men Do" changed so radically that we wanted to record it again. [Iconic NYC venue] CBGBs had a very good sound system and a multitrack recording setup, so we thought, 'Why don't we just go there and record it?'
I think at some point we were just goofing around at home and came up with the surf instrumental [Craig's] version. It just seemed funny and interesting to include them both [on President Yo La Tengo] as complements to each other. But I do think it's a rare example of our concern with our self-image. The fact that we thought we weren't being taken seriously by a venue would lead us to play this extended song and, I think similarly, our own problems of self-esteem allowed us to do this on the record.
It really is such an odd decision to make on your third record, to go back to the first record and re-record a song. But I don't think we thought anyone was paying attention, so it really didn't matter. And I'm not sure how many people were paying attention. So, for good and bad reasons, we were able to do whatever we wanted.
I really don't know to what extent we thought about it as a roadmap for the future. That probably developed more with Fakebook (1990), and then specifically on Painful (1993). I mean, the second version of "Big Day Coming" on Painful was never planned in advance. When we played the long, quieter version with Georgia on guitar for Fred Brockman, one of the producers, he asked us if we had ever thought of doing it as a rock song, and we just kind of rolled our eyes and said 'No!'
We tried it at practice a couple of times and thought it was going nowhere. We were ready to dismiss the whole notion but then, while we were recording it one night, a lightbulb went off, and we came up with that arrangement. I don't think even Fred was suggesting that we use both versions on the album. It was us. We were perfectly happy about it.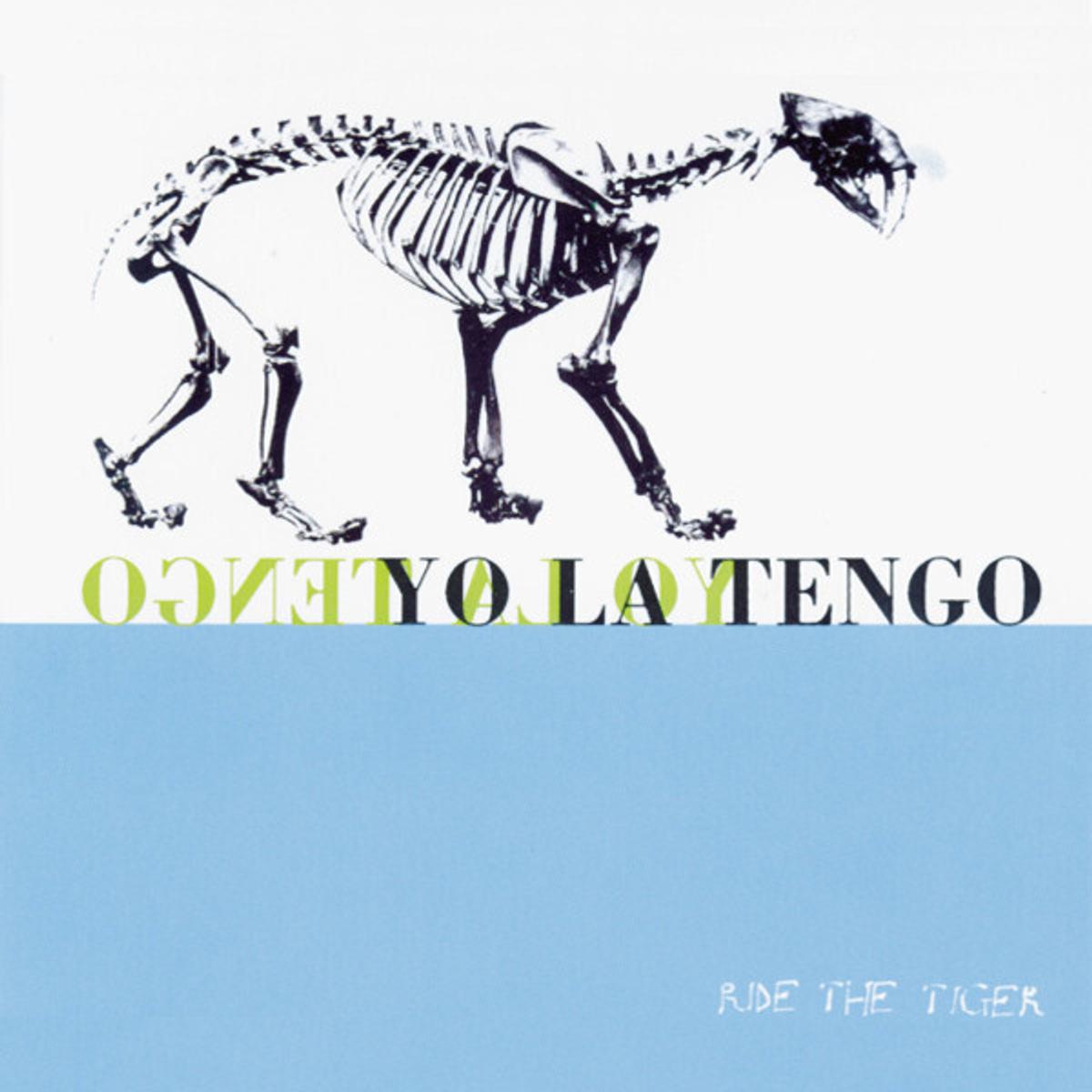 "Ultra-Powerful Short Wave Radio Picks Up Music from Venus" by Jad Fair & Yo La Tengo (1996)
Further listening: "False Alarm" from Electr-O-Pura (1995)
IRA KAPLAN: Jad came to us and asked about doing a collaboration, which we were totally into doing. He suggested we do the session in our space, which we jumped at. Fred Brockman, who I mentioned before, had an eight-track set up there, so recording was very easy to do.
Jad asked if we wanted to write some songs and submit them to him, or just make things up on the spot. When we asked him what he preferred, he said, "Why don't you just make them up on the spot?" So that's what we did. And we loved the experience of doing that. We'd barely done that before.
There were examples of the three of us coming up with stuff just through playing, but they were isolated examples. I think "I Heard You Looking" came from us jamming one day, and in trying to get a decent song out of "From a Motel 6", it split off and became "Shaker" and "I Was the Fool Beside You for Too Long".
Once we'd done that session with Jad, we were like, "This is great, we're going to write our songs this way from now on!' But the process of making the record, because of Jad's schedule and our schedule, was protracted, which meant that the session where we did the song with him happened before we made Electr-O-Pura, and the Jad record [Strange But True] wasn't finished until well after that. So meanwhile, we'd come up with the idea of taking that song and turning it into one of ours.
BEST FIT: "False Alarm" does something quite common in your catalogue, which is to mention other songs by name. In this case, "Straight Down to the Bitter End". Do those references carry any deeper meaning to them?
IRA KAPLAN: Even if there was, I would deny it no matter what, so you have no reason to believe me. But I don't think we have the widest range of lyric topics, so a certain amount of that is inevitable. Better than inevitable. I like that happening. It's one of the pleasures of playing live and keeping your old songs in the repertoire. They talk to each other.
I think all of us are intrigued by the idea of working our whole life into the narrative, and that includes cover songs as well. There are a few of our songs that we don't play, but not many. If you felt them once, even if you're not feeling it the same way in the moment, connecting with those feelings and updating them or examining them seems like a very natural thought process.
I think it's a good thing that they are talking to each other, even when it's happening accidentally.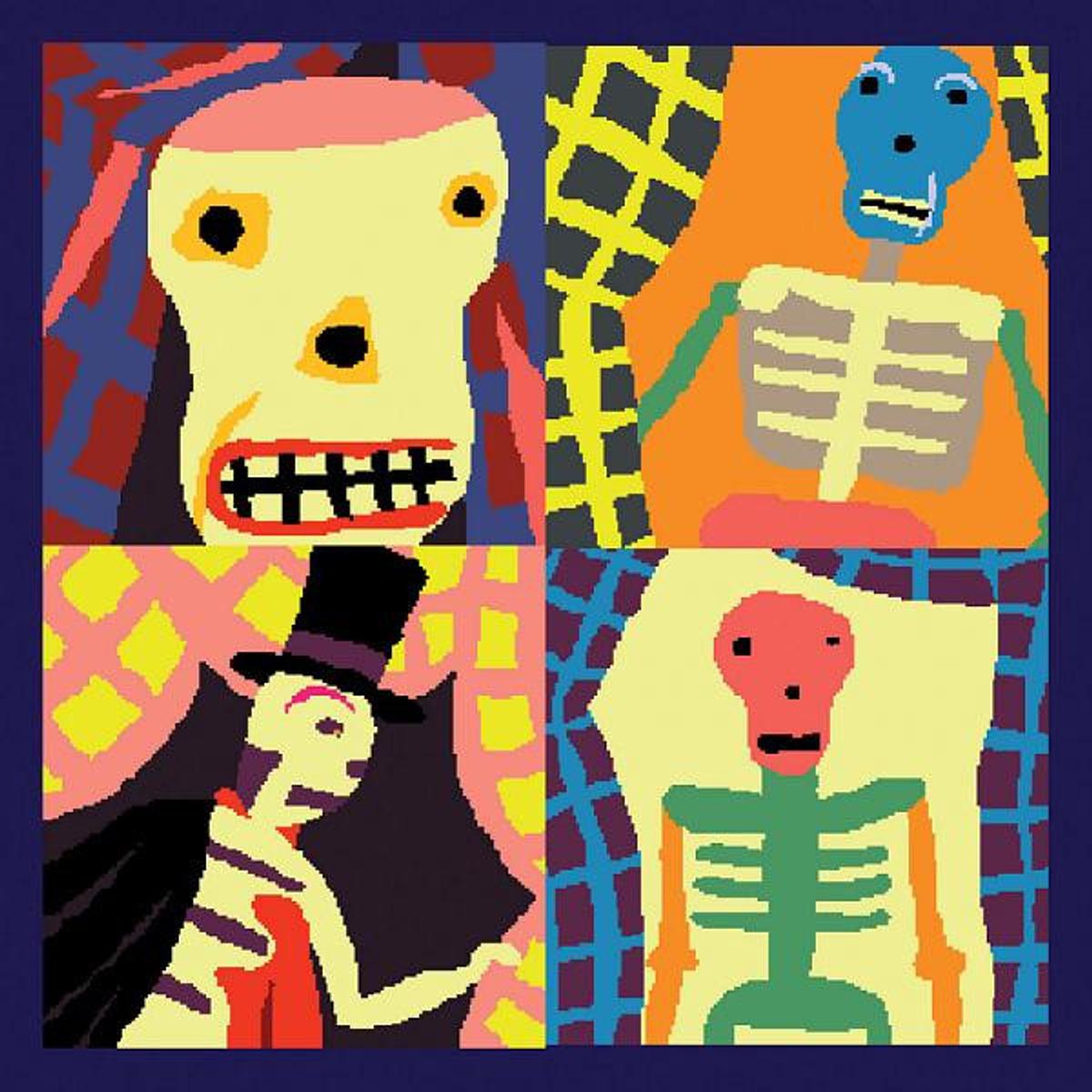 "Looney Tunes" by Yo La Tengo (1997)
IRA KAPLAN: Knowing the band as I do [laughs] I'm almost positive that we were jamming and Georgia and James had created that groove, and I was just playing along to it. At some point, I played something that reminded me of the Looney Tunes theme, and then fumbled to try and find the rest of the melody.
It just seemed hilarious to take that song, to take that melody, so completely out of its original context. To the point that, if we didn't call it "Looney Tunes", people would have had a hard time finding that melody within what we were playing. We enjoyed listening to it and we enjoyed the slow realisation of what it is. It's very possible that we played it, and then I had to explain to Georgia and James what I was playing.
I think one of the reasons I selected it was so I could tell this story:
We got asked to play a Christmas party on a boat that's docked in the Hudson River, and we were asked to play two sets – one that would be more background music, so people could mingle, and then a louder set for people to hopefully dance to or something. We played "Looney Tunes" – it wasn't a 40-minute version of it, but "Looney Tunes" was certainly a part of it and the majority of the set had that feel. We had a similar approach to the song "Happy Together" by The Turtles, which I think we ended up recording without singing it for Hal Hartley's movie The Book of Life.
In any case, it turned out that the people who engaged us to play at the party really didn't know that much about the band. So when they asked us to play quietly, I don't think they realised just how quietly we were gonna play. And they were kinda freaking out. I remember while we were playing, somebody was pleading in either my ear or James's ear to play louder [laughs]. We thought, 'Well, it's a little late for that now, this is what we've prepared. Don't worry, the loud set will come soon.'
I don't think we were even thinking about how belligerent that was on our part. You asked for quiet, here's quiet! We ended up doing a bonus third set, so we felt we were team players. But I guess only under our own definition of the word team!
BEST FIT: Fair play for surely being one of the few bands in the history of rock music to have ever been heckled by an audience member to turn the volume up.
IRA KAPLAN: Actually, that's happened a fair amount.
People have asked us what I thought were kind of superficial questions about feedback… that's something which will turn up in interviews and conversations. You know, it's not even a contention. It's just a fact that feedback isn't inherently anything. It can be very aggressive. It can be very beautiful.
And there's nothing necessarily unaggressive about being quiet. You can be aggressively quiet, and we certainly have been. In this case, we were not doing it to be aggressive and to be obnoxious. We have done that, but I think we were just taken aback. We thought we were doing what had been asked of us.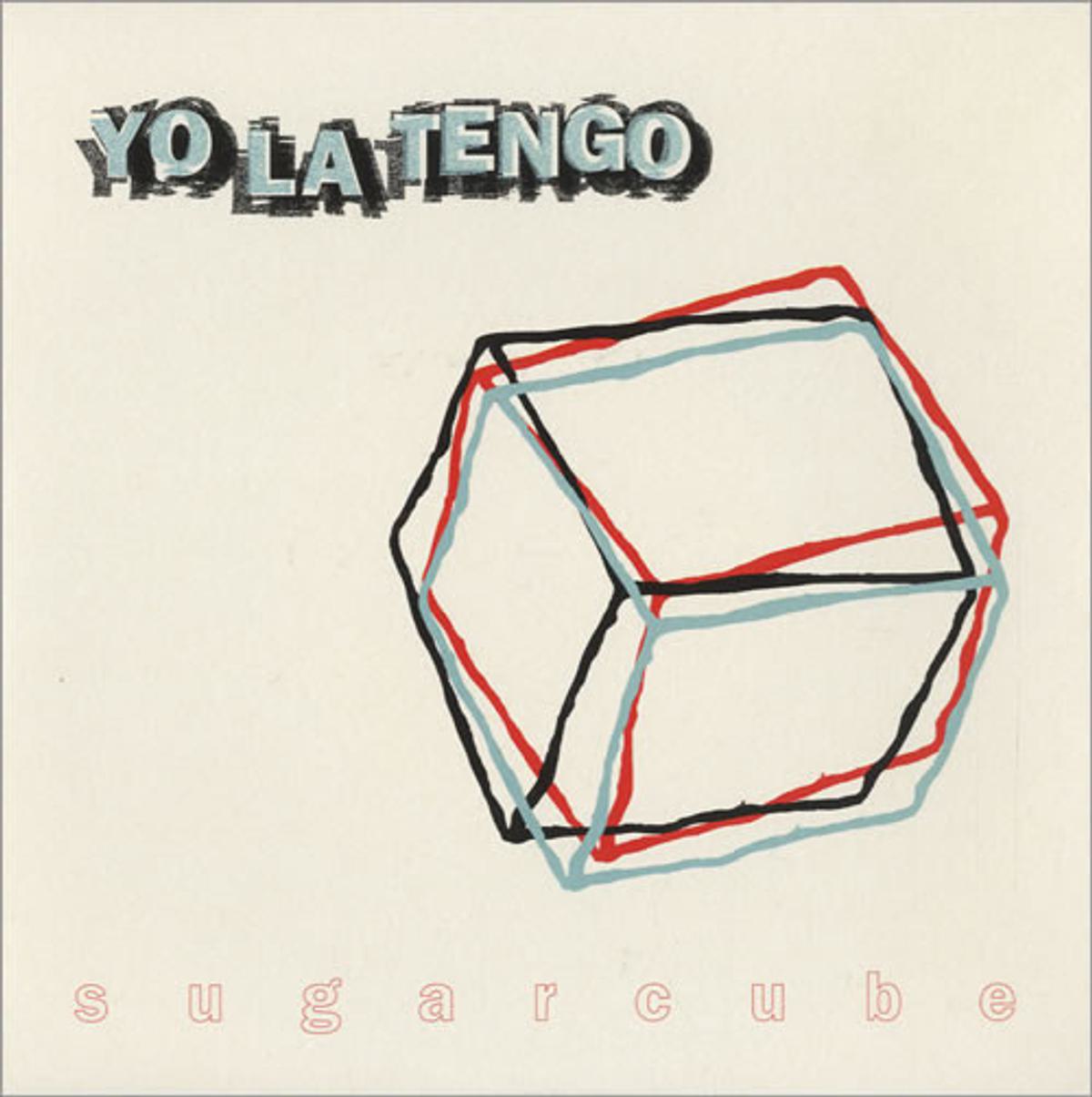 "Ohm" by Yo La Tengo (2013)
Further listening: "Ohm (Live 1)" and "Ohm (Live 2)" from the Fade Out bonus disc
IRA KAPLAN: At that point in our career, we had experienced enough times over the years where people would refer to a show as being like, "Wow, that was just like 90 minutes of guitar feedback!" And we would look at the setlist and go, "No, we did this, this, this this…" And yet if it's being perceived that way, then that's a problem, because what we think we're doing is not being communicated. So how can we get the contours of what we think the show is, and how can we get other people to hear it that way?

We came up with that idea of doing a whole set where we played quietly. Then, we thought, it would really be unmistakable. We had so many quiet songs that we just thought that would be an interesting thing to try, so we've kind of continued doing it ever since. Although, I guess the first set seems to be getting louder and louder, and we don't really know what's going to happen this year, with this new record being louder than the last couple. I have a feeling our live presentation is about to change again, but we'll see…
I don't remember where the idea came from to open and close the shows on the Fade tour with "Ohm", but I think almost all the shows were like that. So, we obviously felt very happy with that as a presentation.
It didn't come up when we were talking about this before, but we liked that bookend quality of having two versions of a song on a record. Like on Sgt. Pepper or on a record we're more fond of, Tonight's the Night by Neil Young. Those versions are closer to each other than the two versions of "Big Day Coming" or the two live versions of "Ohm", but I think we all enjoyed that aspect.
I'm sure we did because we kept doing it!
BEST FIT: I presume the song wasn't written with one of you coming into the practice space with an acoustic guitar and playing this one chord, then singing the whole thing over the top?
IRA KAPLAN: You're correct. But you are closer to being incorrect than you think. Given the way our songs just come out of us playing, this started as an exception to that, where Georgia had come up with a chord progression and the melody.
We played it that way for a while. It was a beautiful melody and a cool chord progression, but I think we just found it wasn't developing in a way that any of us were happy with. That's a common enough experience where we'll play something and go, 'Yeah, that sounds cool, let's play it again.' And seems a little less cool, so we play it one more time and throw it away.
But I think, because of the unusual nature of it beginning with one person – and probably because that one person was Georgia – we were like, 'Well, before we throw this away, why isn't this clicking with us?' The idea came up of keeping the melody but ditching the chords, and from the first time we tried it, it was just electric to us.
It's even possible that we even came up with the idea of all three of us singing the melody together on that first try. When we'd been playing it before, when it was a chord pattern, it was only Georgia singing it, and she may have been the singer on the first one-chord version of it as well. But she doesn't sing enough songs in the group, and it felt a little wrong to say, "Why don't we sing too?"
It may not have been the first time, but I'm sure that it quickly became all three of us, and it very quickly became clear this was working in a way that it hadn't been working until then.
Almost without exception, the lyrics are the last element of the song, so there's no question in my mind that the lyrics grew out of the sound of the three of us singing together. I think if it had stayed as just Georgia, it would have had different lyrics. But the sound of the three voices together led to the lyrics themselves and the feel – all of that grew out of what we were doing.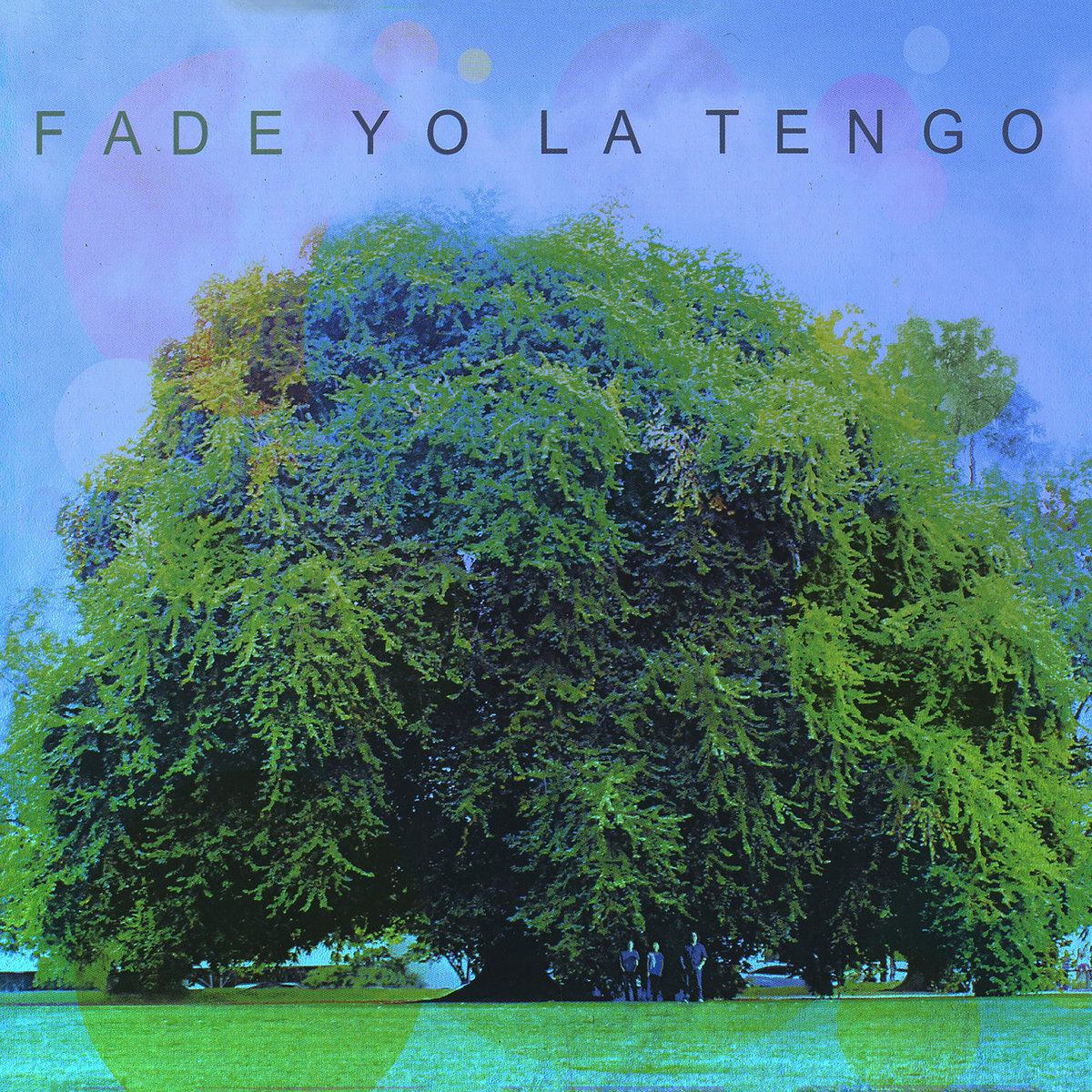 "Here You Are" by Yo La Tengo (2018)
IRA KAPLAN: If I'd remembered we had talked about this song on Song Exploder, I might not have suggested it for this article. I just wasn't thinking!
What I was thinking was, I don't think that there's a song before "Ohm" where we all sing together. I mean, there are songs where we're all singing on them, but I think "Ohm" is the first time we did that, with the quality of the three of us singing the melody together,
Whether it was first or not, there was something that felt so right about it that I think we've actively looked for opportunities to do it again. It's interesting to me, when you do something again, it's different from that feeling of discovery in doing something for the first time. But then you're thinking "OK, this is something we can draw on and something, we can deploy as needed." So it might have been a little less spontaneous on "Here You Are" than on "Ohm". And we've done it again on "This Stupid World" from the new record.
There was something about the words on "Here You Are" and "This Stupid World" that suggested it would work better if we were all singing. And I know that in the case of "This Stupid World", there was some conversation about pronouns – whether, as Daffy Duck put it so eloquently, there was 'pronoun trouble' – because there's references to "me" instead of "us". We decided that even though we're all singing, we can all be speaking for ourselves instead of speaking for the group.
The other reason I selected "Here You Are" was because of using the intro where Danny Ray Thompson of the Sun Ra Arkestra is wishing us happy holidays. I was looking for a song in which we're collaborating – and didn't really pick one because it's not really a collaboration.
But once again, we were talking earlier about the three of us making This Stupid World by ourselves, but we do so much playing with other people. It wasn't always like that. It was definitely a process that goes back to working on the "Now 2000" / 'Excalibur 2001" double 7" with Sabir Mateen, Roy Campbell Jr. and Daniel Carter. We didn't know those people but our friend, Steve Joerg, who worked with us at Bar/None, and runs AUM Fidelity, recommended them.
It was such an amazing experience to have strangers respond positively to what we were doing. We didn't have to be friends and have long relationships to draw on. We could just kind of meet by playing music. Which, as I'm saying it, sounds obvious, but it didn't feel obvious in the moment.
A lot of things grew out of that, including in 2003, when we played in Philadelphia, where the Arkestra are based, we invited anyone who wanted to come sit in to join us. Danny Ray Thompson, Dave Davis and the late Tyrone Hill came to the show and we worked out a couple songs very quickly, and it was just so exciting and exhilarating. We instantly said, "You want to get in the van with us and go to DC tomorrow and do it again?" And they did, and then we brought them to New York. So there's been just this long, amazing relationship with those guys that grew out of that one show.
I do keep records of our setlists, and I know there used to be a time when we would do our Hanukkah shows and, occasionally, no one else would play with us in the course of an evening. But I can't remember the last time that happened. Now there's always people joining us and it's an amazing experience. The freedom to just turn over the stage, turn over our songs to other people.
That quote of James's you mentioned earlier – now I can't think what it was! "It's all in play?"
BEST FIT: "It's all up for grabs."
IRA KAPLAN: Yeah, up for grabs. You know, that really is what happens at these Hanukkah shows. The songs change into something we never imagined would happen, for that one night. And then they go back to something else. The freedom to do it like that, conversely, gave us the freedom to make This Stupid World, just the three of us.
In some ways, the Hanukkah shows were a spur of the moment decision. And, I think, one of our best.