It seems as though this idiosyncratic means of communication must help produce their songs: genreless pieces sung in a mix of English and Yoruba ('English is more direct than French" – they tell me), recounting tales of ancient Gods and Goddesses ("our family is so spiritual, we're a family of peace and love"), alongside the earthy realities of families relationships. Their music exudes juddering melodies and intricate beats – Naomi plays the cajon – influenced by the Yoruba myths their mother used to sing about.
I propose my theory of the benefits of twin communication to them, and am greeted with hoots of laughter. "It's weird because we don't communicate at all," Naomi tells me. "I mean when we're onstage with the public it's better, because in real life we don't communicate at all."
"We scream at each other!" agrees Lisa-Kaindé with wide-eyed sincerity. "Ibeyi is our link. We're all about family."
"Of course we talk, we're sisters," continues Naomi. "I can't live without her and she can't live without me. But we're totally different. When we were younger we were much closer, but when I got my first love at 14, I think unconsciously I just put my family away a little. I was with this guy for four years so I grew up with him, and so she has her life and I have mine. I'm a party girl and she's not."
"We're so different. We act so differently. We think so differently," announces Lisa-Kaindé.
"But we complete each other," concludes Naomi.
"That's the point," Lisa-Kaindé tells me.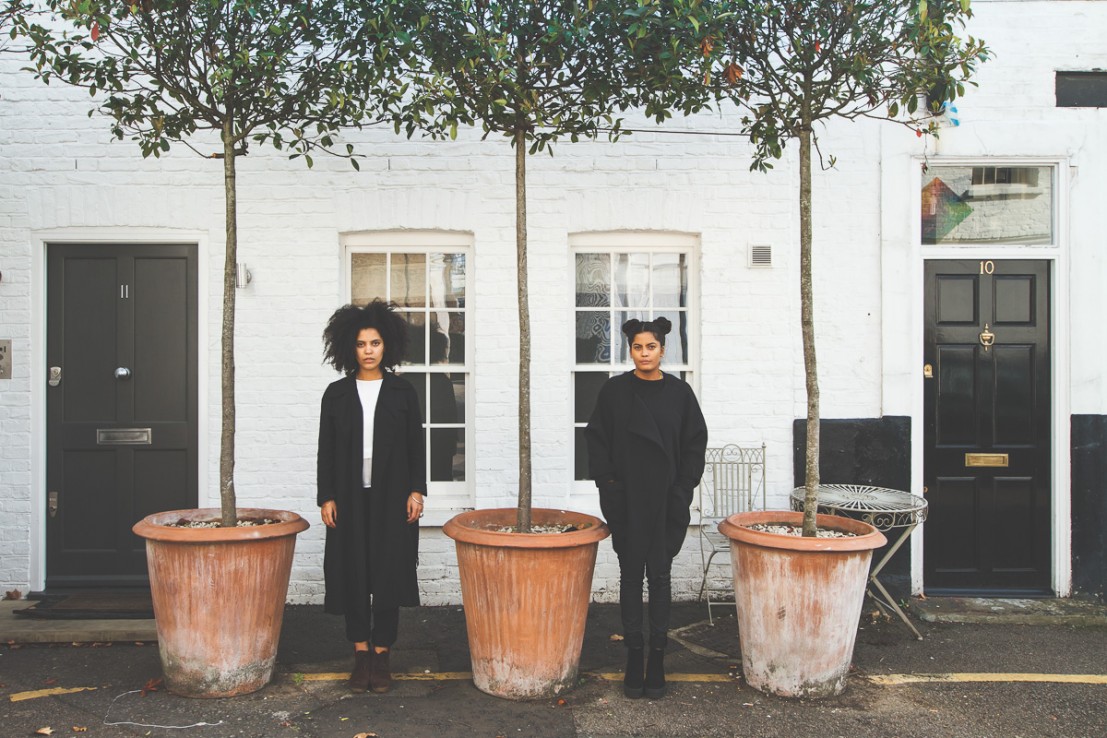 Following the girls' train of thought is like watching a well-matched game of tennis. They rarely linger on one idea for long, getting swept up in each others' excitement, enthusing about everything from the location of the interview (their producer, Richard Russell's office), to the London music scene ("In London everyone listens to great music"), begging the question, what do they listen to?
"She's more into jazz, Kate Bush, old stuff," says Naomi of Lisa-Kaindé. "I listen to hip-hop, rap music, soul music. I'm more into The Roots, Jay Electronica, James Blake…"
"I love James Blake too!" Lisa-Kaindé rapidly interjects, before Naomi continues with her list.
"…Kendrick Lamar, Erykah Badu, A$AP Rocky. She's more like, Nina Simone…"
"My star is Nina Simone!"
"I love that every year there are new artists, like you know Vic Mensa? I'm more into the new stuff. I'll listen to anything. She's more into the past."
"I don't try so hard," admits Lisa-Kaindé. "She's always on YouTube listening to new stuff and searching."
Given their vastly different tastes it seems surprising that they ever started making music together at all, and the girls readily accept that their main challenge was finding a balance not only between their sounds, but between their creative processes. Despite having been together for three years the girls admit it was only a serendipitous meeting with XL's head Richard Russell that really allowed them to blossom into the act they are today.
"We did the video for "Mama Says" and someone sent it to Richard Russell and he listened to it two weeks after," Naomi explains, "because when he first received it he was like 'oh they're too young' because at the time he as working with people who were older and more established. But he listened and he loved it, and we met him and he didn't say anything but we knew he was the one."
"It was like falling in love!" interjects Lisa-Kaindé. "I remember how they connected, I mean we all connected, we were like a team, but once she found herself in the studio, she realised she had music in her head. Just in another way: not in composing but in arranging, in imagining, taking this music and creating the sound. When Richard asked how we imagined the record I had no idea what I wanted. I only knew exactly what I didn't want. She did have an idea. She was very decisive."
"Lisa always wrote the songs," Naomi continues. "She always did the most because she wrote the songs, but when I went into the studio I could see that I could have ideas and create something too. So that was really good for me."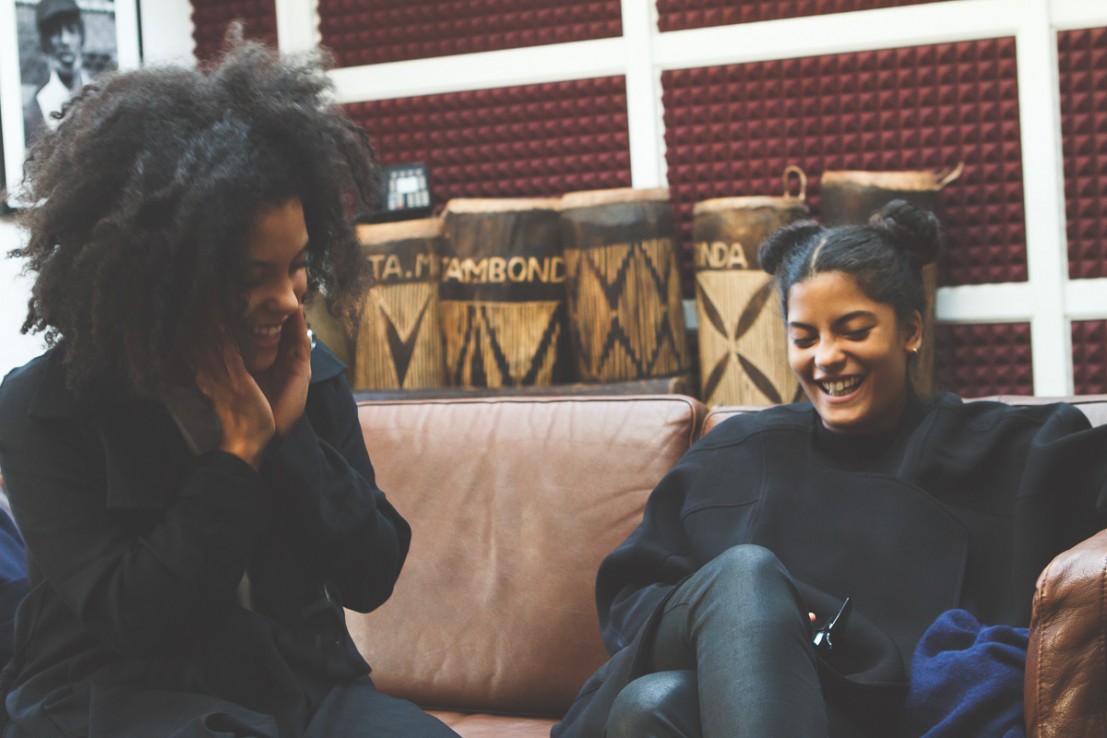 Six months later, with expert guidance from Russell the album, Ibeyi, due to be released in February, was finished – a quick turnover by anyone's standards, but not least for a debut.
"The story of Ibeyi is like that. We do stuff fast," Lisa-Kaindé laughs.
"We did five songs in the first week!" announces Naomi.
"It depends on the mood, but I think we were quite ready. I don't think we noticed it but we were. It was the right moment and the right person," Lisa-Kaindé finishes, before looking to her sister and sharing a nod of agreement, a fleeting moment of calm in the whirlwind of their shared world.
Ibeyi is released on 17 February via XL. All photography by Wunmi Onibudo.