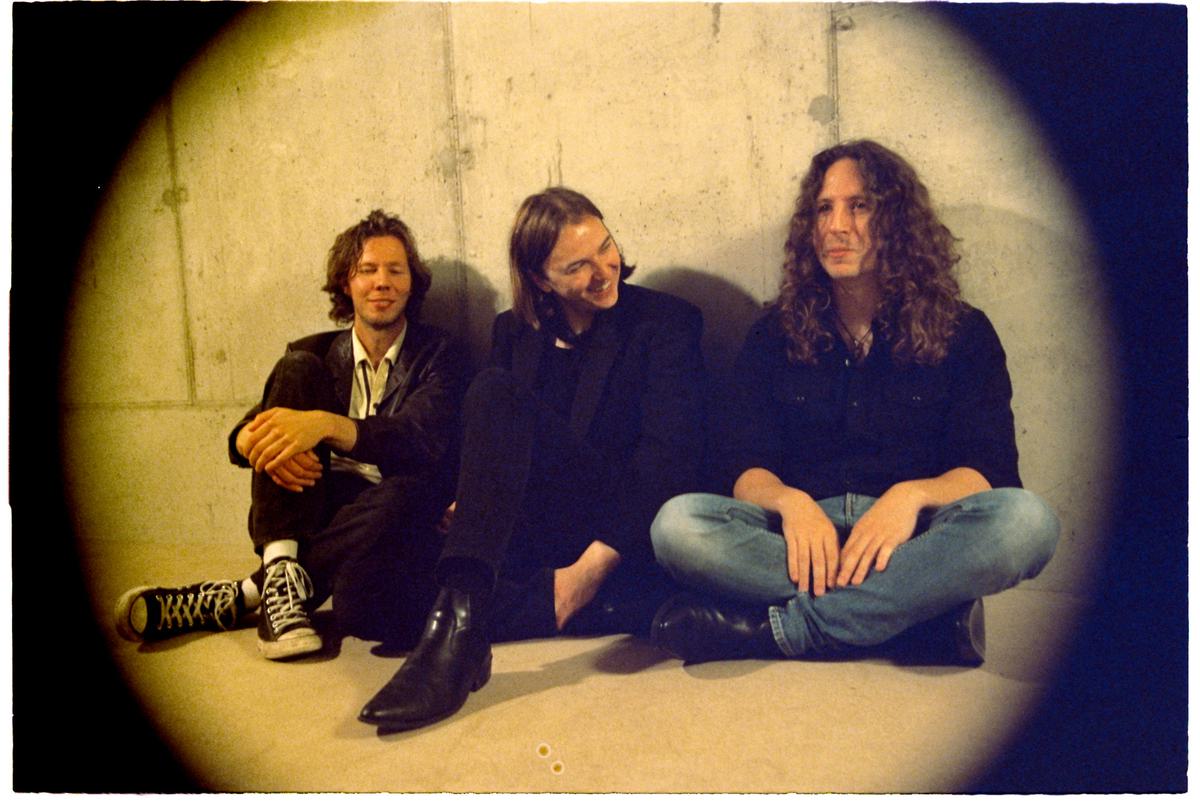 On the Rise

The Howlers
24 August 2023, 10:28
"It's about searching for everyone's city of gold, whether that's friendships or love or healing," says Adam Young from the other side of a busy video call. "We've been through some horrendous trauma, more than any band I know of and more than most bands would be able to deal with, but the thing that keeps us together is each other."

On new single "El Dorado", out now, Young sings with hope and promise across a glittering swagger of rich guitars and subtle percussion. A warm explosion of chorus, it's an elegant sway of desert rock that feels as timeless as it does current. But for all their newfound hope, The Howlers first had to weather their fair share of storms.

Formed in London, alongside guitarist and vocalist Young the band is completed by bassist Guus Ter Braak and drummer Tom Triggs. Young grew up in Portsmouth where he developed a love for Northern Soul alongside newer bands like The Vaccines. "Musically, I was always looking backwards," he jokes.

Moving to London via Manchester, he met Ter Braak on his course at BIMM. From a small town in the Dutch countryside, Ter Braak had grown up absorbing his parent's love for classic rock bands like The Rolling Stones, Led Zeppelin and Status Quo, "the lame stuff," he jokes. As he got older, he taught himself drums and then guitar, his musical taste expanding to embrace the likes of Arctic Monkeys and Oasis.
Young and Ter Braak struck up an instant friendship as they unravelled the realities of student life. "My experience at BIMM was that they're there to turn out session musicians," Young explains. "Me and Guus did a slightly different course, we were more about learning the industry and the ins and outs of labels, publishers and the legal side. That's really helped us in our own career. It's meant we've been able to hold our own a little bit."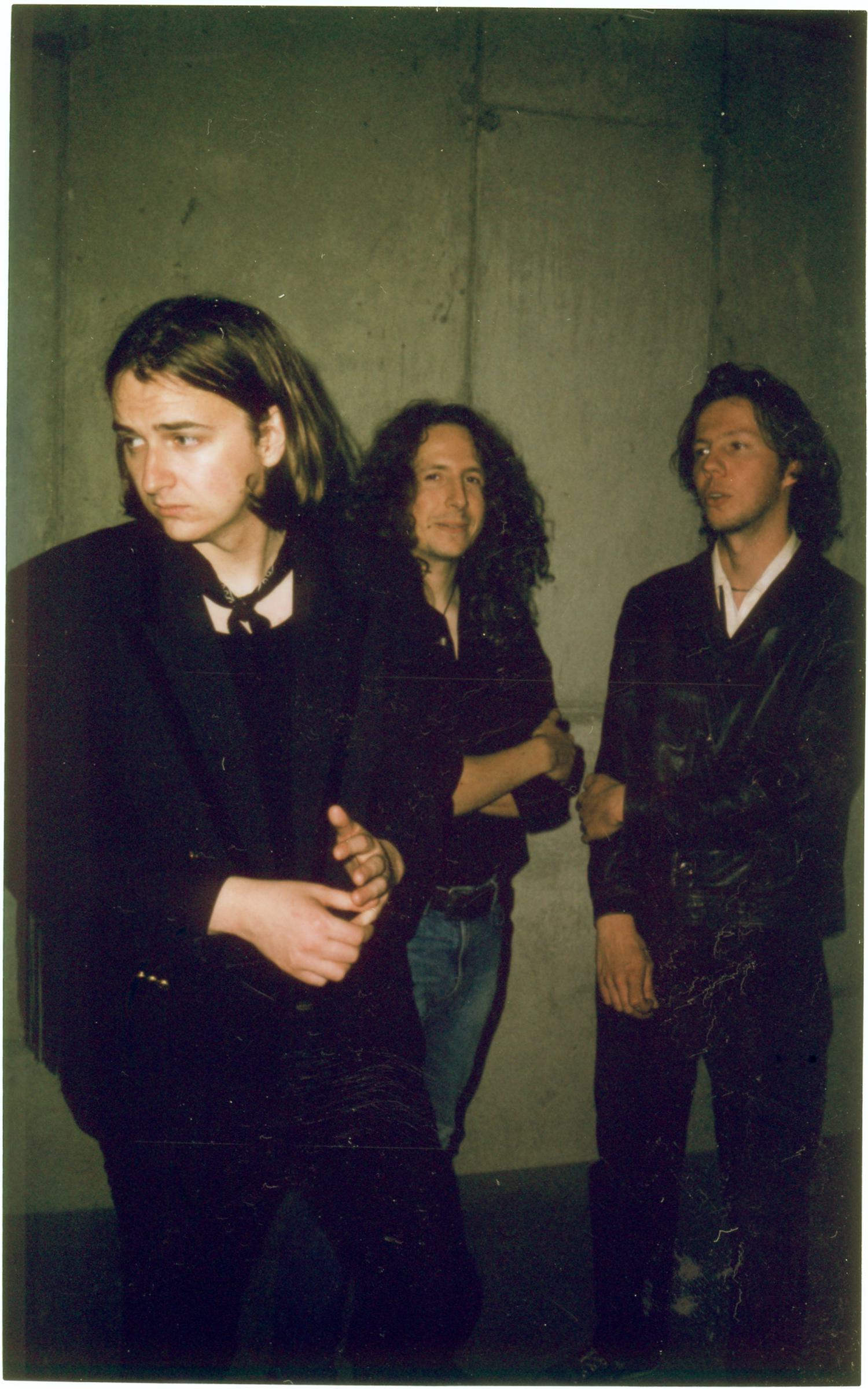 Together, the pair began going to gigs around London, meeting other musicians and building a wide circle of friends. "We posed as a band for four years," Young laughs. "Everyone knew us and we'd go to gigs but ultimately all that free time we had, we used it to play GTA and smoke weed."
Originally forming a short-lived band called Scrubs, they switched out their drummer upon graduation and The Howlers took life during a tumultuous time. Writing and recording their debut EP, The Sum Of Our Fears during the worst of the pandemic, Young lost two family members.

The band progressed and off the back of the EP's release completed a nearly sold-out UK tour. However, it came at a cost. Their relationship with their original drummer fell apart and Young suffered two small stress-induced strokes.

Ready to call it a day, the band was saved by fellow musicians Chris Ostler and Tommy Taylor of Black Honey. "I call them our two band dads," says Young. "They mentor us and look after us and I do a lot of writing with Chris. Chris sat me down and just said, 'No, these tunes you've written are too good and I'm not letting this band fail.'"

At the same time, another friend suggested that Young reach out to Triggs. Having been in the same circles for years, when Young and Ter Braak originally formed Scrubs they'd asked Triggs to play with him but he'd declined. "To be honest, I don't blame Tom for telling us to fuck off. We were rubbish back then," laughs Young.
Triggs had grown up in Stafford in a very musical family. His dad had introduced him to classic rock while his mum loved soulful pop. His first two concerts were Oasis and Queen. "I had a mixed upbringing but there's a lot of pride in the West Midlands about classic rock. Everyone listens to Sabbath, but like Motorhead, the fact that Slash was born in the Midlands, everyone clings on to these classic rock figures," he explains.

Frustrated with the lack of opportunities to gig around where he lived, Triggs moved to London when he was nineteen, crossing paths with Young and Ter Braak early on. "I didn't know anyone down south so I started going out to gigs and trying to meet people," he says. "That's how I got into the same scene as Adam and Guus. We didn't actually know each other but they came to my gigs when I was gigging. There's a photo of us at a mutual friend's birthday at the Hawley Arms and we're all in it, but we didn't know each other at the time. We found it afterwards like, what the hell?! It's like fate, I suppose."

In early 2022, Young took a second shot at serendipity. "When Adam approached me to join the band, he'd done these demos with Chris already," Triggs explains. "'El Dorado' was definitely the song where I was like, I'm gonna grab a beer with these boys."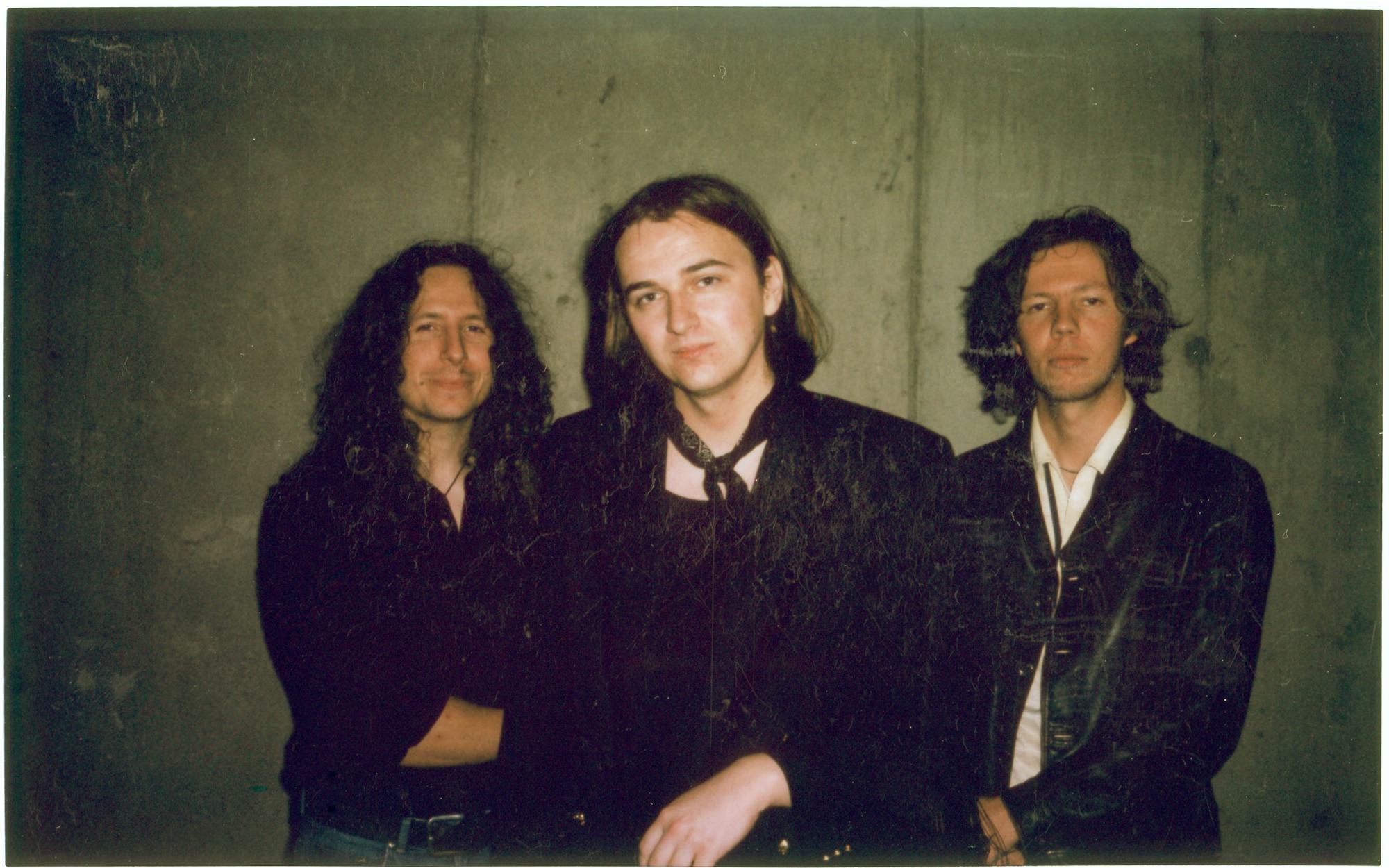 Heading into the studio to record their second EP Further Down The Line, they enlisted Black Honey's Alex Woodward on drums, while Triggs covered percussion. "In terms of getting that record done, I think it would have been too stressful to have Tom - first thing he does is get those songs down in the studio," explains Young. "But I felt it was really important to have Tom in the studio for that experience and be on the record in some form."
New single "El Dorado" comes from a recent recording session in Eastbourne, again working with Ostler and Taylor of Black Honey, and hints at more to come. "I think we did twelve songs in eight days," smiles Ter Braak, while Young calls it, "one of the most intense and amazing experiences I think I've ever been part of."

Reflecting on their new formation, music and future, Young continues, "In today's world and the experiences that we've all been through with the losses that we've all had and the experiences that we've had with our own health and mental health, as a band we really were striving for that brotherhood thing, and Tom's brought that in spades."
The Howlers have found their city of gold.