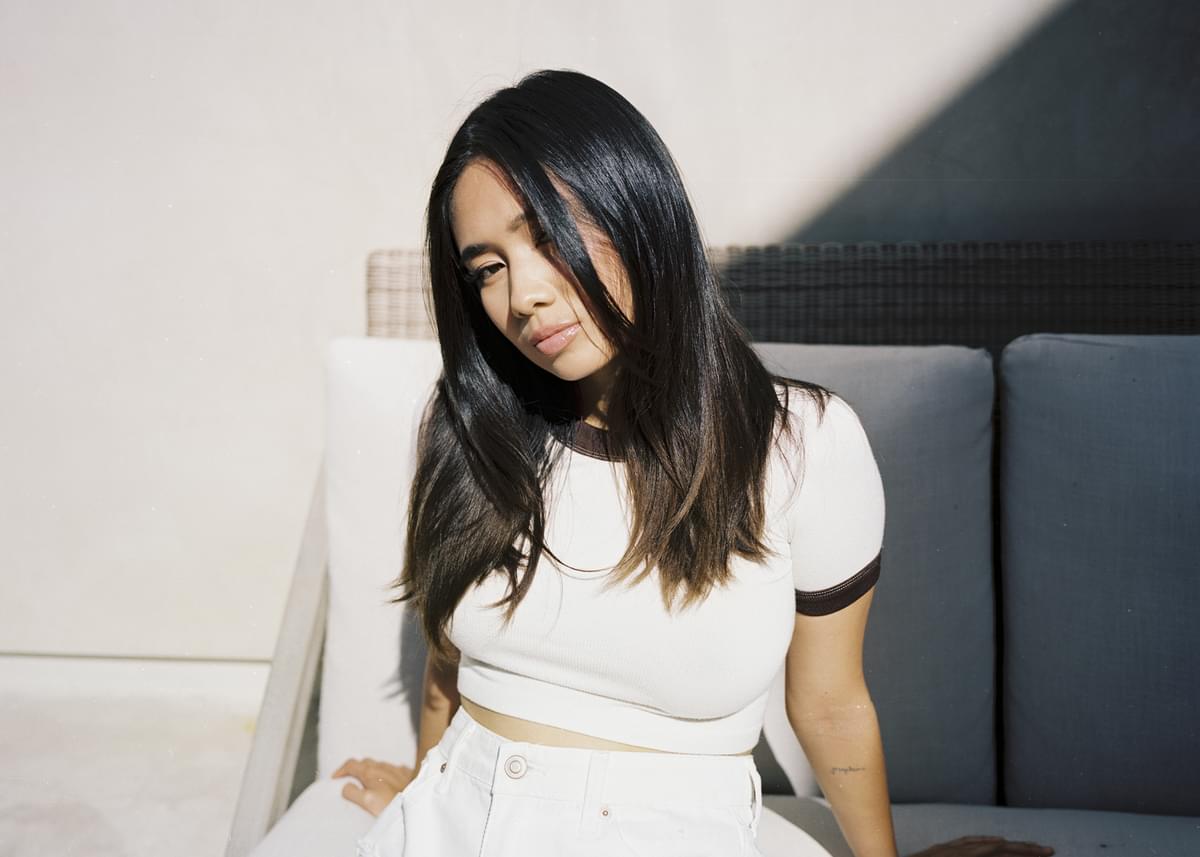 How Nicole Zefanya became NIKI
20 September 2022, 08:00
88rising-signed NIKI tells Sophie Walker about laying the demons of her teenage years to rest with her debut record Nicole – and finding her voice in the process.
Nicole Zefanya found herself wandering down the path she didn't take. For an artist who has always been chasing horizons, her gaze fixed firmly on the first light of the future, at first, it came as a surprise to catch herself stealing a glance in the rear-view mirror.
She didn't know it then, but it was in 2017 when Zefanya reached a point of no return. The trajectory of her life was to change irrevocably; she would be forced to pack lightly in order to move forward – and some things would have to be left behind. Here, the unfathomable abundance of possibility, the infinite bouquet of identities Zefanya could choose for herself, were narrowed to one.

It was 2017, at 18-years-old, when she unmoored herself from her native Jakarta, Indonesia to study music at a liberal arts university in Nashville; when the meaning of 'home' splintered in two. It was 2017 when she became the first woman to be signed to Asian-American label 88rising, where she would rub shoulders with the likes of Joji and Rich Brian. It was 2017 when Zefanya went through her first heartbreak, that first fracture which feels near-fatal, her life and art eclipsed. It was 2017 when she would begin anew, wiping her "nzee24" YouTube account clean of its sincerely felt, homespun original songs and covers despite her online prominence. It was time to move on.

It was the year, in more ways than one, when Nicole became NIKI.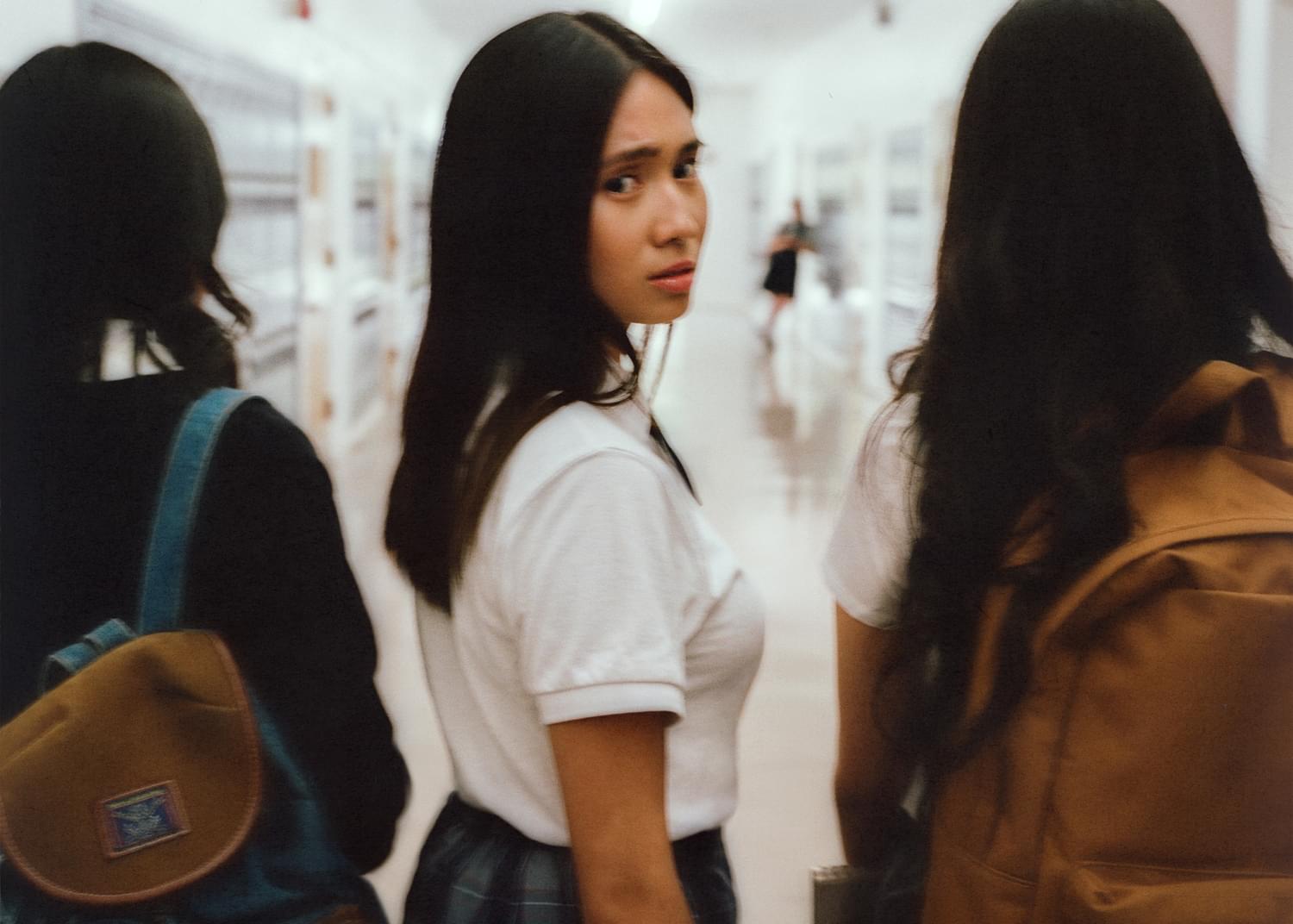 In the intervening years, as one of the jewels in 88rising's crown and Indonesia's finest exports, Zefanya's instinct for honeyed yet heartfelt RnB and immaculate vocal command has secured her a devoted listenership in the tens of millions. One of her first singles, "I Like U", with its gleaming electronics and skittering 808s, meant that she rose to fame with whiplash-inducing speed, succeeded by the likes of "lowkey" in 2019 which is now sprinting towards a quarter of a billion streams. She has relentlessly carved a space for herself as an Asian artist alongside her labelmates, and through maximising her platform to elevate her community and pushing creative boundaries, her audience continues to grow at a staggering rate.

Zefanya hadn't thought about the girl she left behind in Jakarta for a long time – and if it weren't for the lengthy expanse of lockdown-forced reflection in 2020, she might never have arrived here: her second studio album, Nicole. She found herself drawn to her 18-year-old self and the way she felt everything so profoundly; the passion with which she devoted herself and the way she'd earnestly found a way to weave in words like "sonorous soirees" into her lyrics. She felt not embarrassment for that first flush of precociousness, but empathy. Inspired by Taylor Swift's reclamation of her old material with 2021's Red (Taylor's Version), Zefanya felt that to continue to outrun her past was almost self-betrayal – instead, she would choose to honour it.

Booking in a studio session for herself alone with her guitar, she started to sift through the 'nzee24' videos she had been keeping under lock and key for five years. Zefanya was confronted with all her selves, scattered like playing cards on the table, and from there she would slowly begin to make reorder them, making sense of an adolescence defined by a series of firsts. "I weirdly feel like the emotional landscape of 18-year-old me was just more vast and honestly richer," she reflects. "My life is quite peaceful now, but I'm still drawn to the chaos of that era. I think, back then, there was so much unharnessed passion, and I was sort of bouncing off the walls. I missed that. I felt deeply connected to those songs, still, and I felt like they deserved to see the light of day. There's this sort of innocence about them that I really wanted to capture again through this record."
Nicole is stitched together in part from those resurrected songs which unfold to tell the story of her first relationship, and in part from new material written in the spirit of her teenage self. With folk inflections anchored with alt-pop sensibilities, it's a firm departure from the 24-karat RnB we have come to know as NIKI. "I think my fans would be shocked to hear what I listen to in the car, considering the kind of music I put out," she smirks.
Speaking on the era the record defines in her life, she recalls, "I was absolutely devastated. It was my first earth-shattering heartbreak, you know? We were starcrossed from the start. He was older and from America, and so he had to leave to go to university; I was younger, so I had to stay behind. It was a difficult ending, a messy one…"
Listening to the album is like falling in reverse: it starts at the end. "Take A Chance With Me" is buoyant exercise in jangling indie, lavished with a jubilant horn section. As the final track, it indulges in the dizzying thrill of falling in love for the first time, reading like a giddy teenage diary entry: "I laugh at how we're polar opposites / I read him like a book and he's a clueless little kid / Doesn't know that I'd stop time and space / Just to make him smile."
It goes hand-in-hand with the ridiculously catchy lead single "High School in Jakarta", which, on the opposite side of the track list, sees Zefanya untangle their story from a distance having moved beyond it, reminiscing on that first, fated meeting at drama society. "High school in Jakarta, American summer / Had no chance against the Marxist girl with marijuana / I was your pinata, she was a star-charter / Glad she gave it to you real hard, but I loved you harder," she sings, her teenage lyrics playing out with a bittersweet, Swiftian wit.

"I don't feel this need to compensate with people's understanding anymore; I don't really care if people don't get it, because I get it."
(NIKI)
Many people can say, with a wry smile, that their love life – for better or worse – is like a movie. Zefanya's ambition was to make it exactly that. "I remember specifically writing 'Oceans and Engines' in 2016, and that was, I believe, the same year that the music video for 'Sleep on The Floor' by The Lumineers dropped," she says. "It's iconic, right? I remember watching that video on the same bed that I wrote the song, and I thought, 'First of all, whoever did this video is incredible'."
Enter: Isaac Ravishankara. Fate intervened, and in one of the strangely cyclical moments in her life, Zefanya found herself in the director's back yard, "staring at his chickens", she laughs. "I was just talking to him about my life and my story, and how we were going to make it into a short film that he would direct." She was drawn to Ravishankara's gift for devastating attention to detail and his cinematic execution, being able to contain years of emotion in a space of minutes. The movie, comprised of the record's singles, is a visual retelling of her relationship which was shot over five days. "Man, that trip was even more immersive than writing and reproducing the songs," she tells me, "because with this, I was literally reliving my memories as a high-schooler."
I ask if it was painful to open these old wounds. "Absolutely, yes," she answers without hesitation. "There were absolute moments of pain, but it was worth it. I'm just somebody who likes to feel feelings, is what I keep saying – so I don't mind it, to be honest." But Nicole is not to be confused as a means of making peace with her past. "I think I made peace with it a long time ago, actually," Zefanya shares. "Revisiting it feels more of a creative playground versus utter devastation all over again. Now, in hindsight, everything feels far away enough to the point where I can look back on it fondly."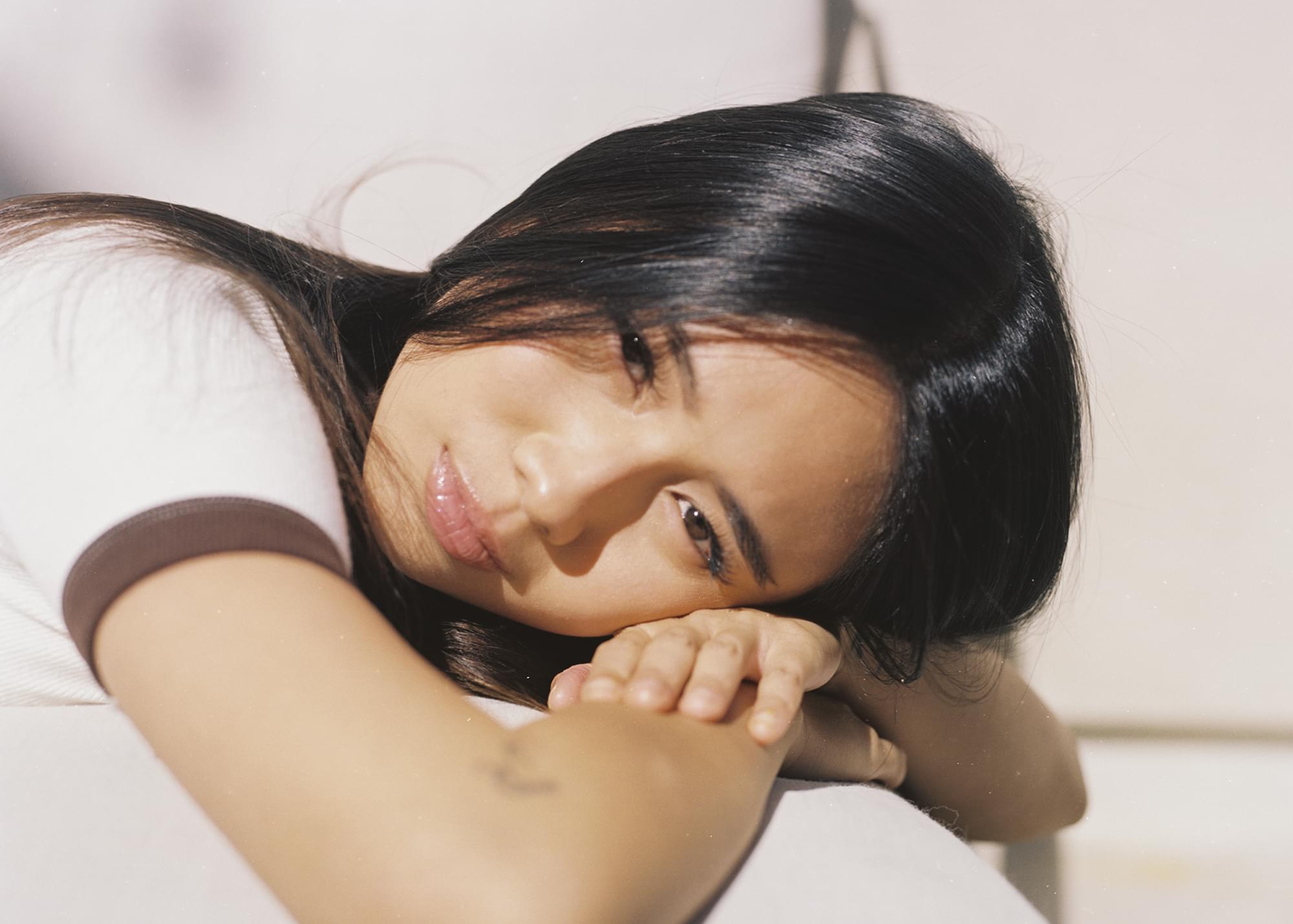 For many, it seems almost impossible to look back on what you wrote as a teenager – particularly the tormented scribblings about relationships, when everything is felt with such extremity – and resist destroying all traces out of sheer embarrassment. "There were some lyrics that were changed from the original, 17-year-old version because it was just surpassing my threshold of cringe. It was just too much," she grimaces. "I was talking to my friend (she's an English artist, her name is Maisie Peters)," Zefanya remembers, as a quick aside, "and this was before Nicole was even thought of, and I said to her, 'Man, I don't feel connected to my past self or my past music at all, what do I do?' And she said something that stuck with me: 'But that was still you at some point.' I know it's such a simple concept, but it really hit me, like, 'Yeah, at one point that was authentically who I wanted to be.' And so, what's the point in cringing over it? It's better to just honour how stupid I was, or how naïve I was. I can't go back and change it."
In high school, Zefanya was a devoted English Literature student who committed herself to the works of Sylvia Plath and Edith Wharton. "That was around the same era that I was writing 'Oceans and Engines' – and just all the songs with the big words," she laughs. "I think I used to write a lot more metaphorically. My vocabulary back then was just richer, honestly." On "High School in Jakarta", she writes of "teenage suburban armadas", likening their romance to a "sonata". "It errs on the side of being slightly pretentious, perhaps," she admits, "but there's also an innocence and naivete to it that I really love and look back on super fondly."

Through hindsight, aided by hard-earned maturity and experience, Zefanya has learned to afford both her ex-partner, and herself, more grace: "I feel like, in my first record [Moonchild], it was all about cutting my ex down so I felt better about what happened. I think, now, I have a more nuanced view: nobody is one-hundred percent evil, and nobody is one-hundred percent good. I used to think very dichotomously about the world, and now, I don't blame him very much for what happened because I was also involved, and also had a lot of faults. I realised nothing is perfect."
But the ultimate legacy of this album, she feels, is the way it has shaped the relationship she now has with herself. "I've always been a very hands-on artist, but with this album specifically, I feel like I have grown so much specifically as a producer. Every single song I wrote alone, and worked on the production, too. I think because of that, the relationship I have with myself is a lot more self-assured – I gained a lot of confidence in myself as a creator that I didn't have before. I don't feel this need to compensate with people's understanding anymore; I don't really care if people don't get it, because I get it – and the people who get it, get it. That's all that matters to me." She smiles, as if taking one last look over her shoulder, "Going forward, I have a lot more conviction in what I'm doing, and where I'm going next."
Get the Best Fit take on the week in music direct to your inbox every Friday