The legendary director of Good Will Hunting, To Die For and Milk – and a pivotal voice in New Queer Cinema – talks through the songs that soundtracked his life.
For many, the films of Gus Van Sant – despite scooping Oscars, and occasionally becoming household names – are part of the fabric of counterculture.
Whether spearheading queer cinema (My Own Private Idaho, Milk) or bringing nuance to front-page news stories (Elephant, Last Days), the Kentucky-born director walks a precarious line between auteurship and blockbusting success.
Listening to Van Sant talk of his upbringing in the Bluegrass state, I wonder whether his parent's taste in music set him up to kick against the mainstream. Growing up in the 50s, he recalls his family's love for Louis Armstrong and the squeaky-clean sing-along TV show Sing Along with Mitch, featuring Mitch Miller.
"They would listen to these orchestral versions of music that was popular in the 40s – these re-dos with no vocals. And I remember asking them, 'What song is this?', because it sounded new, and my mother would say, 'Oh, this is Benny Goodman'. And that kind of mystified me, y'know? Why wouldn't they listen to the original?" He pauses. The war loomed so large in the lives of his parents, that safe, contained music, he says, must have provided some comfort. "It was so cataclysmic; such a large ripple in time that maybe they were, you know… stuck in that time."
Van Sant jokes that he, too, is stuck in time – only in a different decade. The 1960s were the backdrop to his college years and the period in which his love of jazz took root. In his early 20s, he chased his favourite instrumentalists across records – particularly guitarists – and later became a guitarist himself.
Now, having just celebrated his 70th birthday, he is full of nostalgia for a time when albums were bought purely on their covers. "...Because [vinyl] covers were like book covers…an extension of music," he tells me. "The older designs were sometimes more romantic. People liked cassettes because they were something new, but that changed the way you related to the records. Music got very small from 1969."
When it comes to his own productions, however, smallness isn't an issue. The biggest budget Van Sant has had, he divulges, is $40 million – but most projects have involved familial crews, minimal rigging… and convincing the odd bystander to lend him their restaurant. "For my first film, Mala Noche, we would arrive at the soundperson's loft without any idea of where we're going to shoot, and be like 'We need to shoot in a restaurant; does anyone know a restaurant?' It seems important to Van Sant's craft that he mostly retained this freedom. "I like it. If you have a large group, then it's hard to move them around, and they have to eat," he smiles. "But if you just have a couple of people, you're not taking up space. You can shoot on a street corner at the drop of a hat."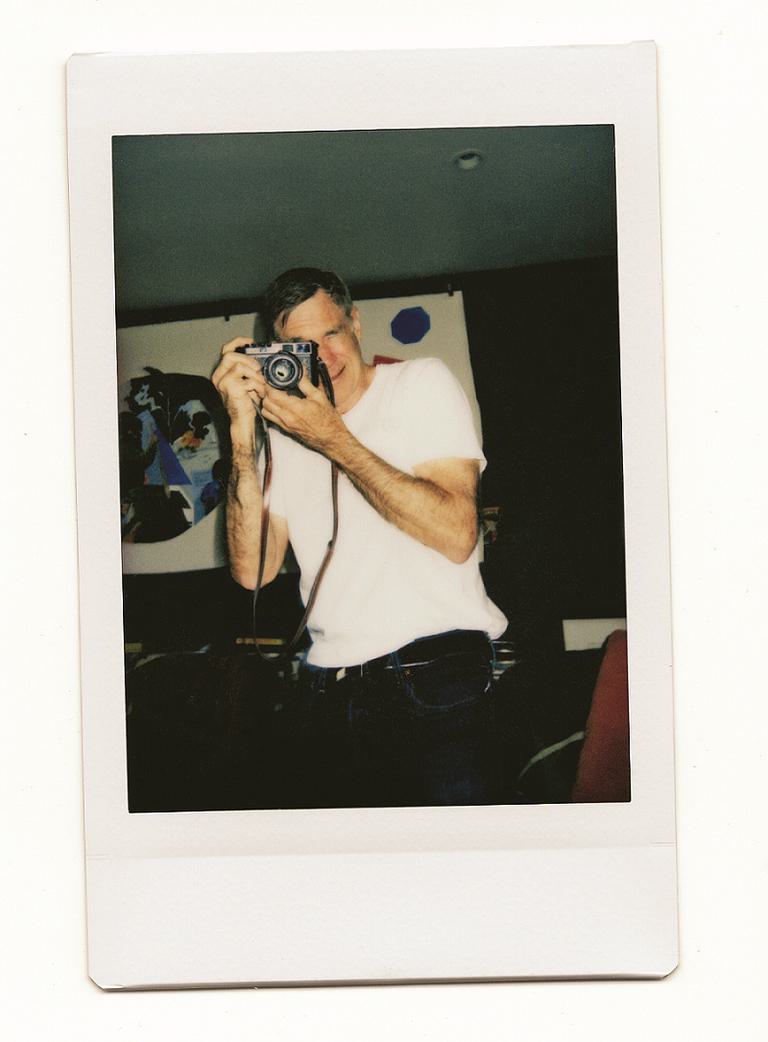 As you might expect, the director's Nine Songs choices reflect a respect for those keeping a firm hold on their artistic principles. There's the Eno/Bowie collaboration that provided a superlative anomaly on Heroes; the fizzing fusions of jazz and rock and roll that delighted his adolescent self. But each track has a distinct connection to his work, with one track an exclusive he was inspired to write while working on his current project, an adaptation of Laurence Leamer's bestselling book Capote's Women: A True Story of Love, Betrayal, and a Swan Song for an Era.
"I didn't want to prepare songs like a disc jockey," he admits. "It struck me that there are a lot of different types of music that are part of my work. The Beatles and Elton John – the main bands I probably grew up listening to – aren't necessarily part of that."
"I Just Want to Make Love to You" by Muddy Waters
I was about 17. It must have been either '68 or '69. And there was a person at school named Terry Sanford. He was a unique character in the school – it was a very big high school; I think 1,300 students across three grades. But Terry wasn't always at school. He was traveling and he looked like Ginger Baker a little bit. He had glasses.
Anyway, he was carrying this record. I was in a suburb of New York, and the record had this typeface that they used a lot in New York at that time, the same one used for the 'Electric Circus', a performance space that was kind of a hand-me-down from Andy Warhol, who'd been using it to both show films and to film in. It had some weird spaces; rooms that were inflatable, where you'd walk on a rubbery floor. I never went there, but I knew from the association with this space that the record would be something psychedelic and strange.
I asked Terry what it was, and he said it was a Muddy Waters record. I had Muddy Waters records, but I'd never seen this particular one, it was new. And inside there was a book of photographs, sort of like the Beatles White Album or something, with Muddy Waters getting his hair processed in Chicago. His hair was in this perfect stack, kind of like Elvis… so that was the insert. And the record also had this large photograph of him in almost biblical robes, with decorative ropes hanging off them, holding this outrageous guitar called a Thunderbird.
I ran out and bought my own copy of it. It was very interesting because it was Muddy Waters' tongue-in-cheek attempt to make something that sounded like heavy metal or like heavier music, even though he had been influencing Led Zeppelin and the Stones. This was him joining that counterculture. Their creation was very funky, but it was blues-driven. And he had this guitarist – Phil Upchurch – a very fine jazz guitarist, who never really ventured into rock and roll. I guess he was a Chicago guitarist that Muddy Waters knew, who I imagined Waters asked to 'play like Hendrix'.
And so this track showed his idea of playing like Hendrix. The dominant feature was this crazy guitar, with Waters singing these standards, like "Hoochie Coochie Man" and "Black Cat Bone". It was a collision between original 50s culture and late 60s counterculture, all mixed together.
"Memphis Underground" by Herbie Mann
I can't remember why I bought it – maybe because Larry Coryell played on it. He's a jazz musician and him, along with John McLaughlin, were those jazz stars, guitarists who were playing in a fusion way, bending the form.
It's Herbie Mann's album and he was playing this swinging jazz guy from the '50s or 1960s, the type of music that you're hearing at the Playboy Club or something like that. It was very mainstream, sort of like my parents' style of music. But this album was a new thing; it was 'underground'. And the song itself was really funky and had a really great beat and riff.
Anyway – when we made Even Cowgirls Get the Blues, it was the one song that I played for k.d. lang, to influence her, which it did.
"Walk Through Resonant Landscape" by Frances White
My family had moved to Portland, Oregon in 1970. And then I moved back there in the 1980s to make my first feature, Mala Noche.
There was a community radio station in Portland called KBOO. They started out playing classical music, but then they became this completely eclectic group of DJs; like, whoever took the course in broadcasting and rented the equipment became the people that you listened to. They were usually very dedicated to their music, and sometimes it wasn't music at all – it was poetry or old jazz records, or politics sometimes. And once a month, on Thursday, there was a guy named Richard who would play what I'd call Musique concrète – soundscape music.
It simply sounded like good recordings of a place, for example. You would hear an amazing mix of a crowded beach, with the fidelity so intense that you can tell it wasn't just a stereo recording on the beach. It was added to, they constructed it – the artists, the composers. And I learned through his program that these composers had splintered off into this area of sound manipulation and had made compositions out of actual field recording or concrete sounds, like doors closing or engines running or trains going by.
And so eventually, I contacted Richard later in my career, in the '90s, to ask if he could suggest any recordings for use in Good Will Hunting. I did use some of the recordings, but it became difficult because they were so contemplative and long, that it wasn't until later, when I was making Elephant, that they would fit very well.
And so these tracks - "Walk Through Resonant Landscape" by Frances White as well as "Türen der Wahrnehmung (Doors of Perception)" by Hildegard Westerkamp - are very important. It took me a while, because even when we shot Gerry, we were making our loops; our own musique concrète – and I somehow didn't think to use this music I'd heard on the radio. But in combining these two tracks with the long, contemplative tracks in Elephant – plus a recording of Beethoven's Moonlight Sonata – it became a big moment in the film's history.
"Truman on Long Island" by Gus Van Sant
We're working on this series about Truman Capote, so everything that I do is somehow connected to that. I was just playing around with my guitar, and I recorded this thing that sounded to me like it could be on the soundtrack.
I don't know if it will be; I just filed it in the Truman Capote file. [laughs] You usually don't know until you're editing what music will work. Sometimes you have an elaborate plan, and when you finish shooting it somehow doesn't connect right, in the way that you thought. So who knows?
But I've been playing guitar since I was 18. And I kind of played it very randomly, almost therapeutically. Until later, when I was working in advertising, there appeared this affordable four-track recorder called the Tascam 244. I think Bruce Springsteen did an album on one. It recorded on a cassette tape; similar technology to the four tracks that had made all these '60s records – like, I think the Beatles' Sgt. Pepper's Lonely Hearts Club Band was on a four-track.
Anyway, I was initially using it to do soundscapes like those I had heard on the radio, but then I very quickly realised I could record songs, so I started to do that instead. One of my album's is called 18 Songs about Golf, which is just a series of funny recordings about golf. And one is just called Gus Van Sant.
They're just fun experiments. It's crazy to think how much the technology has changed. I mean, now you have a multitrack recorder that comes with your computer. It's all the way there now.
"This Guy's In Love With You" by Herb Alpert
I'm obsessed with Burt Bacharach, and Hal David, his lyricist. I think I was obsessed with him for a while, because even before I really knew about him, I knew the music. Burt and Hal had other huge hits. They wrote "Raindrops Keep Fallin' on my Head", from Butch Cassidy and the Sundance Kid. There was something very mysterious about their collaboration. And Burt, who's still alive, still a hit-maker, he lived through a lot; the Latin-Brazilian jazz explosion in the early '60s, the movements that brought about "The Girl From Ipanema".
But this song was one [trumpeter] Herb Alpert sang on, called "This Guy's in Love with You". It has this accidental gender mix-up to it, where it isn't exactly clear whether it was a woman Herb is singing to… I find that funny.
The song was number one in the States in '68 and it was very funky, with this great electric piano at the centre. But Herb Alpert is not a singer; he had this kind of non-singing voice. So you have this amazing song, sung by this incredibly ordinary guy who doesn't know how to sing. Dionne Warwick would have usually been their vocalist. But I guess they wanted to experiment, and I find people experimenting in that upper echelon of commercialism really interesting.
I love Hal David's lyrics. They're so curious and very contemplative; songs like "Trains and Boats and Planes", "A House is Not a Home". And "Do You Know the Way to San Jose", which is the story of all the people in Hollywood that I'm surrounded by, that become valets and gas station attendants.
"Idle Moments" by Grant Green
There's a friend of mine – Devon Turnbull – that makes speakers and is a music aficionado. He famously made [designer] Virgil Abloh's speakers, that Virgil Abloh would travel around and DJ with, which were huge, huge speakers. And Devin makes speakers for spaces too; inventing speakers for dance halls in Brooklyn.
He was the one who told me about the song, during COVID, because I was listening to a lot of [guitarist] Jimmy Smith records. It's an artist that I don't know completely about, but it's a type of jazz that was pretty traditional from the '50s and it's a really great 14 minutes. It's also one of those famous recordings that's long because this one take that had the magic 'juju', that they couldn't capture again.
"Superstar" by Carpenters
This song was written by Delaney & Bonnie – but then re-recorded by the Carpenters. Delaney & Bonnie were this crazy Southern band making Roadhouse music; they opened up for Eric Clapton once and he ended up joining them as part of a traveling band. The song had kind of authenticity where Karen Carpenter singing it sends it in a different direction. Cleans it up into a … respectable presentation.
Originally it was called "Groupie", because it's taken from the point of view of a groupie. And I know a famous groupie – her name is Penny Lane. There were a number of years where Penny and I were quite close, and I was always going out to her house and ended up moving nearby her in Portland. So sometimes I think of her when I'm listening to the words of the song. It's almost like a Hal David lyric, in that it's particularly specific: about this one person speaking to somebody from afar that's unattainable because they're a rock idol.
I also think of Karen Carpenter, herself, and Todd Haynes film Superstar. It's the film he made about her with Barbie Dolls as actors. Todd and I never worked together, but we're friendly; we crossed over when we were both living in Portland. And Superstar really is a fantastic film. So this one has a lot of connections for me.
"Moss Garden" by David Bowie and Brian Eno
This particular song got into my head when I was 23. I first moved to LA from Rhode Island, where I went to school. I lived in the Beverly Hills pool house of the director I was assisting, because I had nowhere else to live.
He was a professional comedian, and I was assisting him not just on making a film but also picking up his daughters from school, things like that. At the time, I was also conspiring, writing my own pieces that would maybe be made into films.
The house that he lived in was very remote and very old. A 1920s Spanish house, which had been kept up to date and had gone through some incarnations, but it was originally lived in by the famous actor Lionel Barrymore, from the Barrymore family. And the beautiful pool house was at the bottom of a ravine, with a Funicular that could take you up and down the valley. The pool house was its own place, with a kitchen. And the only people I could see from it were my neighbours, who were Anthony Newley and Fred Astaire. I could see Fred Astaire's backyard, but it was pretty far away, so he looked like an ant when he came out.
When I woke up in the morning, I would play this side of Heroes. I think this is the first song on that B side of the record, and there's a couple of environmental, almost Musique concrète-type creations. Eno was making music through systems of recording and through philosophies. It was very restful sounding; very contemplative. That time was a very dreamy period of my life.