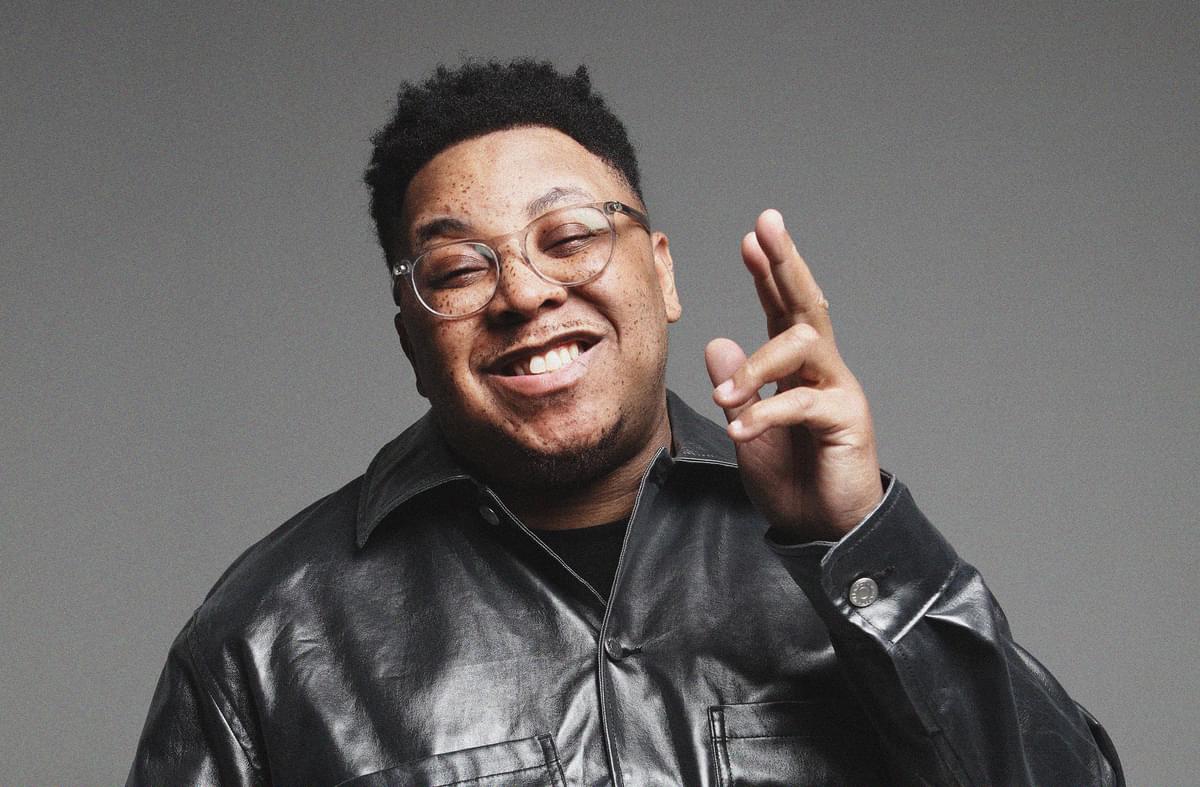 Grime is a state of mind for Manga Saint Hilare
21 December 2022, 09:00
For Manga Saint Hilare, grime is deeper than slinging punchlines over rapid beats set to 140bpm. He tells Blessing Borode why he sees it as an attitude and as a way of life.
Manga Saint Hilare belongs to a rare generation of grime rappers who cut their teeth during the era of crew cultures, war dubs and live radio sets generated by frenetic energy permeating the underground scene.
Founded by prolific MC and producer Wiley, grime crew Roll Deep was Manga's first musical home, circa 2004, alongside household names like DJ Target, Dizzee Rascal, Jammer, Flowdan, JME and Skepta. While soon-to-be pioneers were busy germinating, Manga was aware that grime was blossoming into an entire culture. He observed his peers hammering out separate lanes for themselves, but everything he had going on was solely dedicated to the progression of Roll Deep.
Having been around the world and toured with the crew, a realisation occurred that if he had stopped making music back then, no one would have remembered his name in the years to come. "All these people were making a path for themselves as individuals, which obviously helped Roll Deep," he says. "And I thought, 'What the hell have I been doing?'"
He figured, rather than letting his voice slip away, it was time to become his own entity in the rap scene, thus beginning the story of Manga Saint Hilare.
Independent of a management team and industry plugs, Manga simply played to his strengths as a lyricist who was hungry for self-expression, commanding our attention with 2017's Outbursts From the Outskirts. Beatmaker Lewi B provided a selection of left-field grime beats which set the stage for a soul-baring reintroduction to the Woolwich native.
Where most artists relied heavily on crud-fueled bars, Manga ditched all conventions of the genre, delivering honest reflections of an outsider wanting to be heard. "This one was me saying, 'Bruv, you man aren't hearing me. There's more people like me. Listen!'"
Grime was known for its hard-edged textures, but Manga came through with an artistic formula of his own. Acerbic rhymes tore through the production, yet, in the same breath, revealed his contemplative nature. It was his way of introducing something new to the scene simply because "the pretending ting is just exhausting". As he explains, "People always compliment how my albums flow so well because it's way easier for me to say what's on my mind and build a project."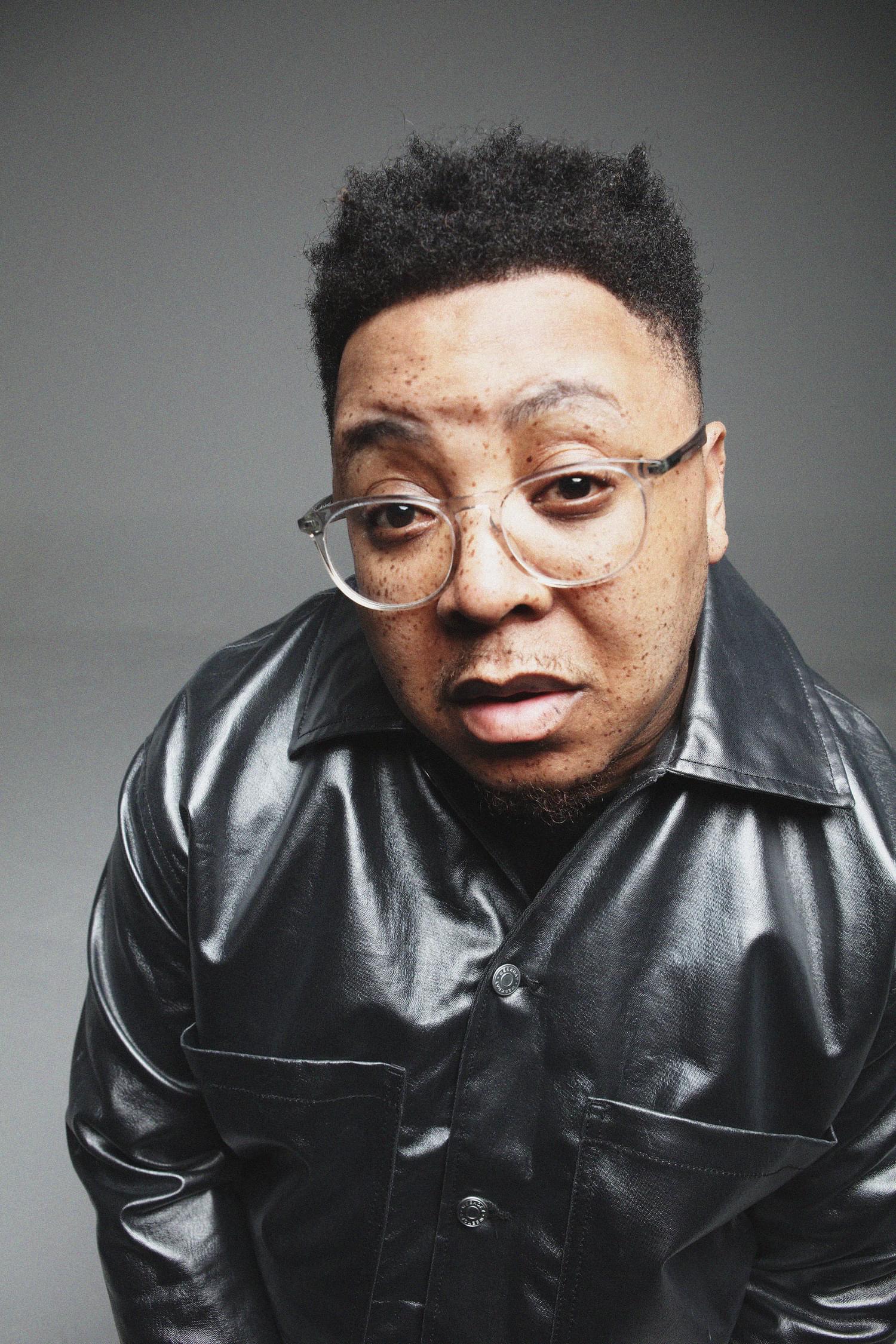 Manga is currently five albums deep into his solo career, resuming his inward journey on Run For Your Life, released in November. While the title may suggest he's fleeing from an unsettling fate, he says it's really about being in a perpetual state of forward motion, evolving from one space to another.
"I'm changing, things are changing, it won't stay like this," he says on the self-produced "All My Sins", which is one of the many portals of honesty that opens up throughout the course of the album. The idea of facing his fears rises in "This Isn't About Me", where he attempts to heal from the past, accepting that some things can't be rewritten. He battles with the opposing forces that exist within – the big dreamer versus the procrastinator who has a tendency to get swallowed up by life's distractions – but instead of dwelling on the things he hasn't yet achieved, he takes accountability and continues onward.
From his unrelenting performance, the superb songwriting, down to the production, Manga crafted every detail of the album to mimic some form of movement. "I didn't want it to sound vintage or too futuristic," he tells me. "I just wanted it to be sonically interesting the whole time."
There's a chronological method to his creativity that always begins with the title of a project, followed by selecting his beats and then writing and recording. He values the need for structure when it comes to making albums, so a conceptual approach is one that's grown to suit him.
"The first song I started recording was the intro and the last thing I did was the outro," he says. "I didn't move on to the next bit till one thing's done. I literally do it one stage at a time, which is kinda jarring because it slows down what I've got to show the world. Let's say I've taken a year to make a project; I don't have any spare songs left behind so there's no alternative version of Run For Your Life. This is it."
As he slides through life's twists and turns, taking note of all the lessons he's learnt along the way, Manga has a way of making listeners feel like they're an integral part of this journey. His unrestrained show of vulnerability envelops the listener in a world he crafts with the intention of having others receive his music in the best way they possibly can.
"When people say they make music for themselves, I don't know if I can say the same," he explains. "I do, in terms of getting this stuff off my mind, but I think the fact that I know it goes outside of me is more meaningful and it gives me more of a responsibility."
The quality control process for Run For Your Life consisted of him taking a magnifying glass over every inch of the album, replaying the tracks from start to finish several times a day. "I listened to it so much that I don't care about it now. I need to delete it off my phone," he says, jokingly.
Performing the album shortly after its release allowed him to reconnect with the songs, having seen them through the eyes of his fans. Manga's awareness of how people attach their own meanings and ideas to his music helps to keep him honest about the messages he channels into it – partly because his family tunes in, and they wouldn't hesitate to raise questions if he was projecting a false persona to the world.
"Imagine if I was just chatting shit? I'd be so embarrassed," he says. "I can't relate when people rap, like, 'I ain't got no help, no one helped me,' because my mum, my dad, my brother, my sister, my cousins, they all rate my ting."
"My mum always used to say, 'Try and buy the best things you can so they'll last longer,' and I apply that to my music."
(M.S.H.)
Manga is all about realness and authenticity. Even as grime's formula is tampered with to appease wider audiences, he has a way of staying locked into his own vision that is separate from outside influences. He claims his homebody nature keeps him centred as music continues shapeshifting through time. "It's kind of a catch-22 because I don't go outside that much so I don't collaborate, but then it means I don't get affected by other ideas from outside. I enjoy loads of different genres but I know what I make and that's grime."
Given that, from the start of his career, Manga has worked with some of the best grime MCs and producers who all contribute to his immersive storytelling, most would assume he's an avid collaborator. But when JME hosted his Grime MC FM festival back in March, bringing together the old and new generation of grime lovers, Manga realised that perhaps he could make more room for teamwork in his process.
Across its 17 tracks, Run For Your Life brings in several long-time collaborators, including Blay Vision, Lewi B and JME on production, and features from D Double E, Tre Mission, Capo Lee, P Money, So Large, Mayhem NODB, and Brazilian MC SD9.
"I literally try and do everything myself," he admits. "But doing all these sets and raves reminds me that everyone's sick and I actually enjoy this. Collaborating is very important, and I need to just step outside and do it."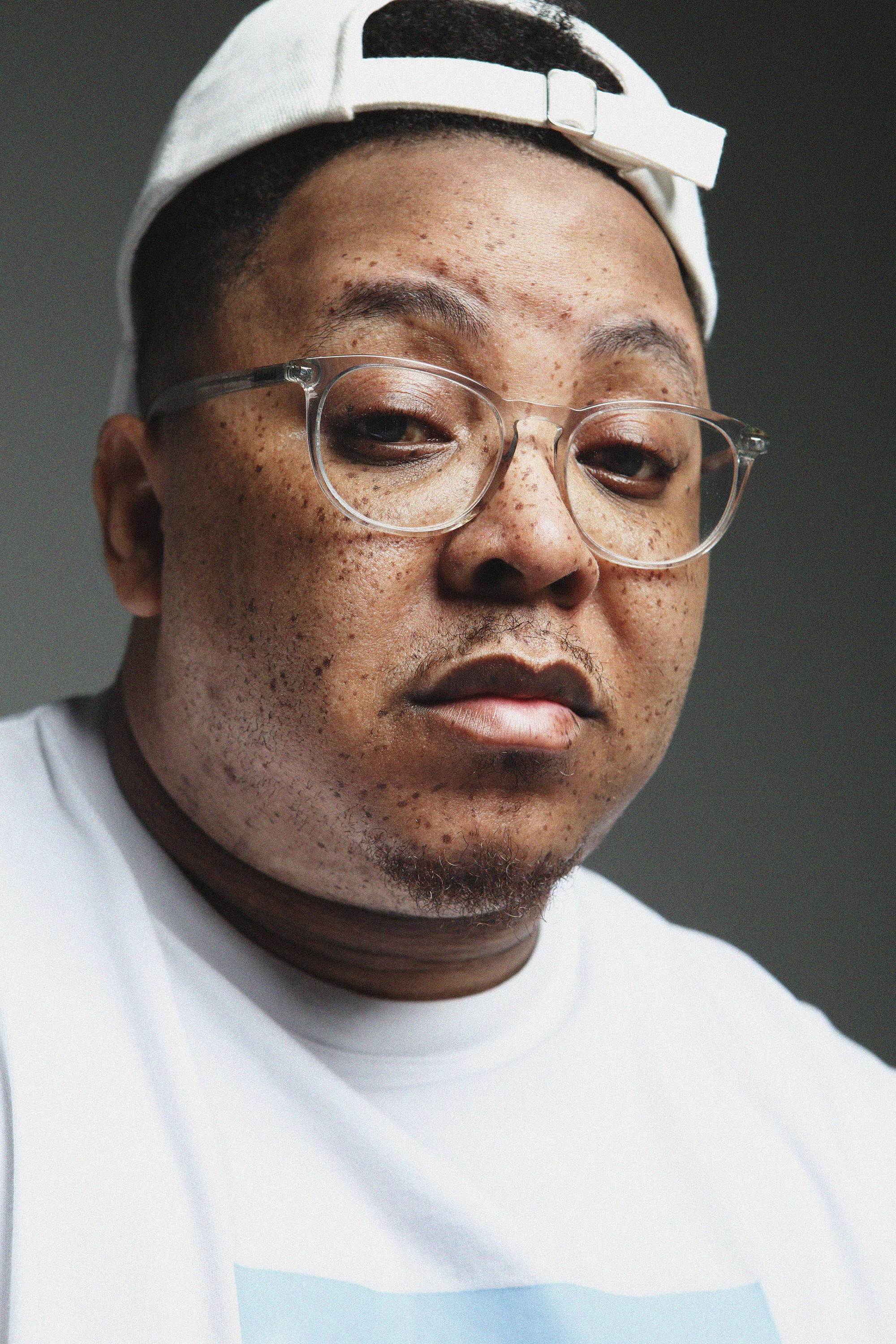 There's a level of theatrics when it comes to Manga's album titles that often points straight to his fine wordsmithery and the barrels of wisdom he's set to unleash. His entire discography stitches a tapestry of themes together, from self-love, motivation, mental health, identity, healing and consciousness. At times it feels as though he's reporting live in the midst of a spiral. At other times, he's simply observing the state of his life, deciding on what needs to be done in order to ascend.
Once he spent months holed up in a box-like studio with nowhere else to go, listening so intently to Sampha's 2013 album Dual that he swears he knows every breath and pause he takes. Solange's A Seat At The Table is another body of work he listened to profusely, discerning their level of artistry as an inspiration for his own work.
"I can't afford to keep churning out projects, singles and all that jazz so I have to try and make it last," he says. "My mum always used to say, 'Try and buy the best things you can so they'll last longer,' and I apply that to my music."
At the time of our conversation, Manga was nominated as Best Grime Act at this year's MOBOs, alongside Blay Vision, D Double E and others among his peers that have set the scene ablaze. Asked how he views his success in relation to accolades, he says the fact that being able to do what he loves full time makes him happy enough. He's warmed by the idea that people are tapping into his music and he's no longer just a shadowy figure of grime's past. "If I would have stopped in 2012, people wouldn't even have noticed but if I stopped today, they would – well, I hope so."
If Run For Your Life is the warning signal, he's ready to hand us a lifejacket in his next album, which already has the title of Everything's Under Control. He doesn't reveal much about this next adventure, but he does leave me with one thought that lingers. "Everything's under control, but I don't know if I feel paranoid or protected."
Get the Best Fit take on the week in music direct to your inbox every Friday