The music of Erin Durant is infused with a traveller's soul. Timeless country spun across wild, open planes; songs that search, collect, and contemplate as they roll across the tundra. Islands, her second album, marks a notable shift in tone from the hushed lo-fi country of her debut to a fully formed expanse of luscious Americana.
Born and raised in New Orleans, it would be easy to assume that the city's musical heritage was somewhat inescapable for Durant. After all, it is a city from which entire musical genres have been born, a place that has acted as a mecca for kindred spirits to descend upon, creating a melting pot of creativity. Legends have been born there, careers made and destroyed. Such is the romantic notion of the town that it's hard not to believe that at least a little stardust hangs in the air. Despite this, Durant's youth remained relatively untouched by the city's status. "You're aware of it and it's with you, but I didn't grow up particularly musical."
While she may not have had the most musical of childhoods, it's clear that there was something about the city's ambiance that affected her. It was an atmosphere that Durant describes as "mysticism, magic, suspending disbelief, and a culture around celebration and playfulness." New Orleans was, and in some cases still is, a place of larger than life characters. "Allen Toussaint was around town wearing sharp suits, in a Rolls Royce with the license plate 'PIANO'." It is this essence of the city, more than any musical signifier itself which affected Durant. "The landscape, the people and the music are combined in my mind and form the influences that make their way into my music."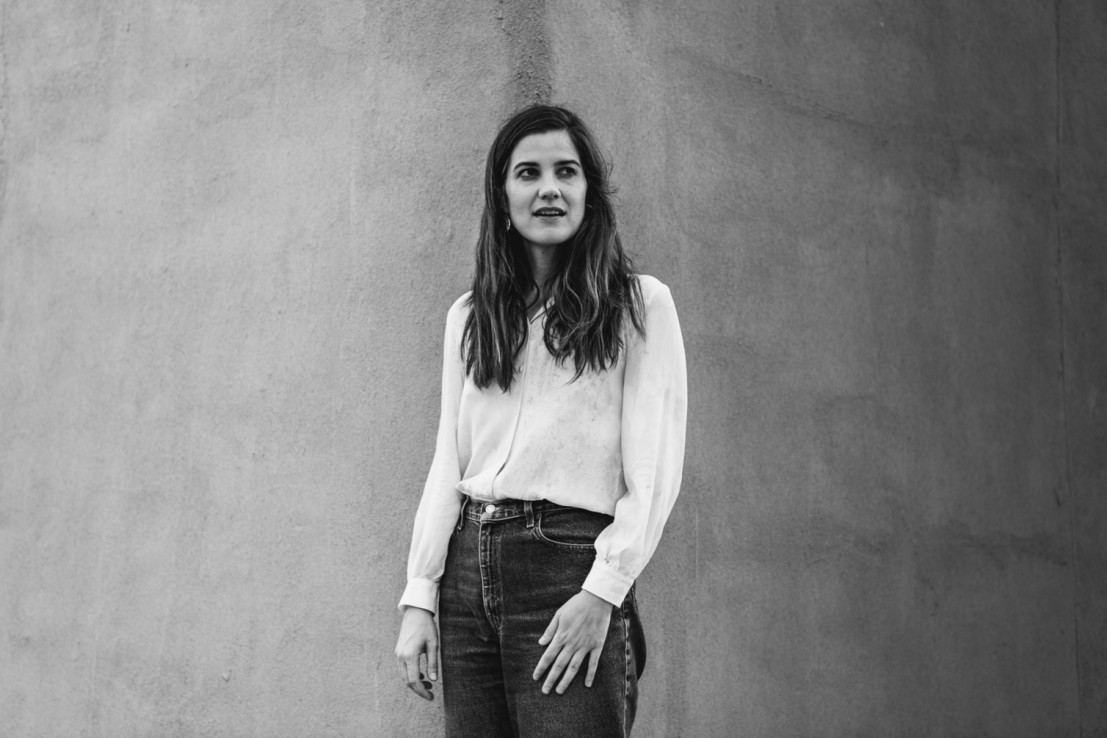 That Durant mentions landscapes is fitting. Her music contains within it a wildness as she paints pictures - sometimes luscious, sometimes forsaken - that serve as her own private microclimate. Lyrical references to pouring ocean waves, cracks of thunder, shifting dirt, and moving sands meld with her scouring voyages into tales of discovery. Her songs unfold like the apologues of old journeymen. Never hurried, each nuanced phrasing is carefully thought out so that it has its own place within the whole; a measured step into the world.
This tethered relationship with nature can be traced to her childhood in New Orleans. "I remember when I was a kid after it would rain, it became a different place. We would drive around with the hatchback up. We would go out and look at all the toads because it was like the plague, they were everywhere. It's below sea level; it's an intense landscape." The intensity of the landscape she grew up in resonated on a physical and emotional level. "Hurricane season is pretty wild, weather and the landscape is so intensely felt and really on the surface. I remember my mom used to say that she loved the humidity, it was sensual to her. So just things like that, seeing and feeling things in that landscape. There's something so heartbreaking about it too, it's heartbreaking and life-affirming at the same time."
Durant is now based in Brooklyn. Although the physical tie to home is no longer there, her music retains a brewing balance of country, Americana and folk that incorporates the early jazz and blues synonymous with her birthplace. The archaic roots of her influences run deep into the past, a past into which Durant has immersed herself to such an extent that she has turned these classic structures in on themselves to create something new. Asked how she was exposed and in turn fell in love with these influences, Durant explains, "In my 20s is when I discovered early folk, country, and blues music and got really excited about it. I was a sponge. I have always loved that music but I didn't know what that was as a kid. Later I understood genre. I try not to think about them as separate."
A litany of literary references lurk within the lyrics of Islands. Hemmingway, Dickinson, and Ginsberg are all mentioned, as too are Edward Abbey and Frank O'Hara. On the gorgeous, after hours bar room waltz of "Highway Blue", Durant goes as far as to sing: "Your books are talking to us..." It is an act that reinforces the power of stories, the vitality of words in expressing oneself. In response to one question relating to the importance of storytelling, Durant paraphrases Edward Hirsch: "Remember… you can communicate with anyone - dead poets, anyone, anything." Words are the means by which we can question, communicate and attempt to make sense of the world around us free from boundaries.
"Songwriting is a place to put all my thoughts and experiences; a place to focus my interests, desires, longings."
In describing how she came to writing songs in the first place, her passion for the art form spills out. "Songwriting is a place to put all my thoughts and experiences; a place to focus my interests, desires, longings. It can hold all my inspirations and interests. My life is very multidisciplinary - I look at art, I read a lot, I've written essays, and music is the form that I can best express myself through."
The desire and longing for an emotional outlet, coupled with her clear love of the written word establishes Durant as a uniquely talented artist, blending classic storytelling with interpersonal observations. "I'm trying to get at something - sometimes it's through a story, sometimes putting imagery together to get at something. Sometimes that develops stories within stories, all to create a larger story. I feel lucky to write songs because they can distill so many different things - stories, emotions, memories, experiences." Like all great storytellers, Durant leaves the exact details vague enough for listeners to place themselves within the song and find their own meaning.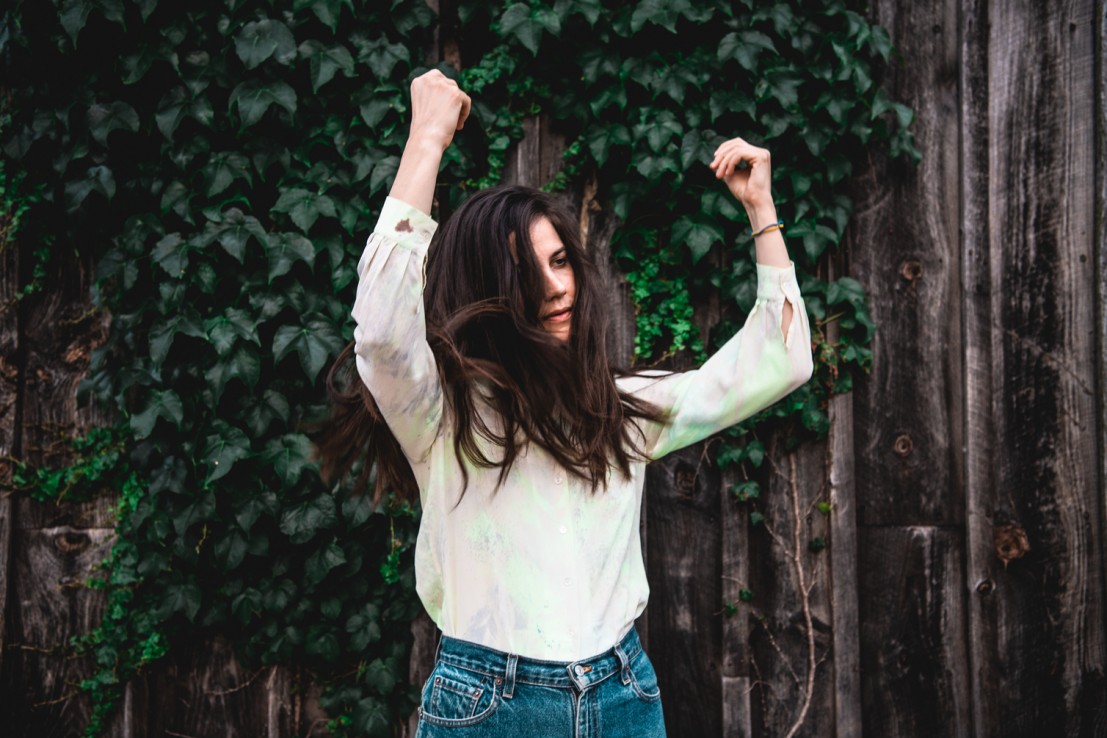 "I remember going to a non-fiction writer's panel and hearing a writer say that if the work is too personal then they couldn't really push through, and I related to that. I'm definitely drawing on my experience in life, it seems impossible not to. I'm pulling imagery, experiences, stories, observations, things I'm reading," she pauses. "All those elements coalesce into a song that expresses place, time, and feeling. Sometimes the story comes through the process of writing the song, which sometimes means figuring it out in the song. On this album, I knew what the songs were dealing with. I don't set out to write in a linear way, sometimes communicating emotions and using imagery to get at a particular feeling. These songs had more stories in them."
The idea of feelings and stories figuring themselves out within songs manifests itself in a physical way on Islands. It is a record full of pauses, false endings, and heart-stopping reprisals, longing outros that carry you out onto the figurative plains they evoke. The majority of tracks on the record stretch over six minutes, yet none feel laboured or overblown. Instead, they take their time, carefully contemplating where they will go next, confident in the direction they decide to set themselves upon. Most stories worthy of the telling develop this way, allowing themselves time to breathe in order to fully unlock their intricacies. These are tales that stretch out into the world ahead of us, with the past swirling around our heads in the breeze.
"I was listening to a lot of the Bob Dylan bootleg albums and loved those Smithsonian and old recordings. In my mind, it was like a rite of passage and I was using the tools I had in my own kind of lo-fi way."
Durant's debut, Blueberry Mountain, released in 2016 on Flying Moonlight, is markedly different to the warming instrumentation of Islands. Recorded live to tape, it is a sparser, more lo-fi affair. Yet contained within it are the beautiful country-soaked melodies and easing piano that could be seen as a marker of what was then to come. "I wrote and recorded Blueberry Mountain at a time when that was the right way for me to make and play music - solo. It was really what my life at the time could accommodate. I had a couple of experiences before that working in a studio and it just never came out naturally, I felt. I think because I hadn't gotten down to the nuts and bolts for myself. Around the time of writing Blueberry Mountain, I came into myself as a performer. I really wanted to be able to play solo and have it all work on its own. I was listening to a lot of the Bob Dylan bootleg albums and loved those Smithsonian and old recordings. In my mind, it was like a rite of passage and I was just using the tools I had in my own kind of lo-fi way."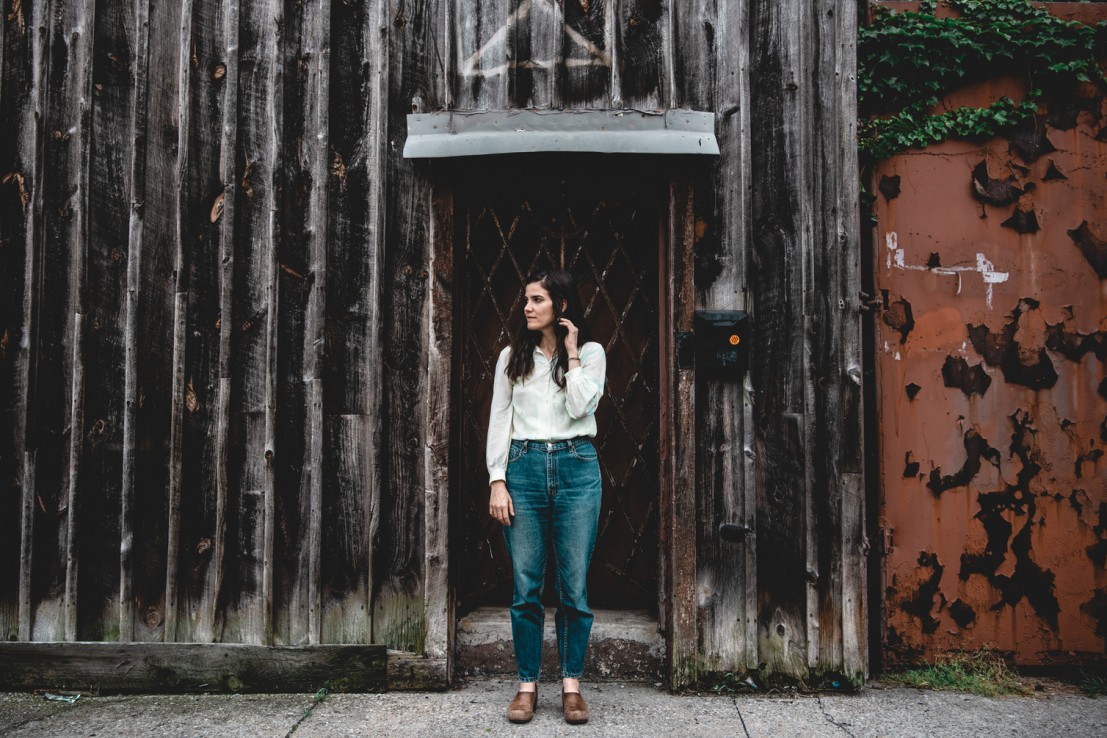 When asked about the songwriting process and shift in sonic palette for Islands, Durant explains, "I wrote the songs dedicatedly over a year. I don't have a set method. I don't get to do this full time, so I try to catch and develop the ideas as they come. Some of them I started out on my dad's piano in Oregon. That piano has a different character than my piano in Brooklyn, it's a little fancier, so maybe it made different songs. The songs often take on their own life, and I follow them where they lead me." She continues, "It all happened really naturally… it seems natural that after that (the approach to recording Blueberry Mountain), I wanted to play with other musicians and grow in sound. And I started performing with my friend Tyler Evans on bass. He's an amazing musician and playing with him started opening up my playing. I wanted to expand the songs, but without overproducing them and losing anything. I was writing songs that didn't have the people yet, but it's nice to have songs that you can play solo or with other people. I wanted to be able to do that."
"All I want to do is tour, write, and perform. I would like to do this more and more."
Opening up to working with a wider array of musicians also stems from the influence of Kyp Malone of TV On The Radio who produced the album. "I met Kyp through his solo music. We went on a tour together with our mutual friend Adriana Atema in 2016, and I got to know his set by watching him. But it was really a relationship that built from playing on tour and staying connected. It evolved into a really lovely, creative and collaborative experience. His presence helped me expand as an artist and he brought together great musicians to play on the record, who I continue playing with and greatly admire."
Durant has notably signed with Keeled Scales for the release of Islands. It is a label with an impressive roster of artists who all in some way subvert traditional genres to their own ends. The result is a shared aesthetic among its acts, an authenticity of purpose. On the opening track of Islands Durant sings, "This is the land of the rising sun / Don't matter what you have done..." It rings out like a line of hope, an opportunity for risk and second chances. The songwriter's trajectory to date has been a set of carefully measured steps, reflected in the poise and thoughtfulness of her work. Of songwriting she states: "it was something I always wanted to do but came to it slowly and in a meandering way." With the release of Islands, and in turn a slew of tour dates in support, Durant is looking to make the most of it. "All I want to do is tour, write, and perform. I would like to do this more and more."
Islands is out on 28 June via Keeled Scales.