I meet Eli Moon just behind Dalston's Gillett Square - the gritty sound of skateboards rolling across the tarmac mixing with the warm evening breeze. His debut EP Bodies - a moody slice of pitch-black R&B - was inspired by an unexpected and traumatic breakup. Laced with dark literary influences, the beautifully tragic prose of Sylvia Plath and T S Eliot's radical, non-linear sequences make up the project's skeletal system.
"I studied the whole of The Wasteland and it's a classic." Eli begins. "If you asked me to quote any then I can't but it sparked something in me like, 'OK, right, now I want to write things that nobody understands'."
"When I first signed, I got my studio and all of a sudden, I had all these books in the building: Frankenstein, The Wasteland and Paradise Lost. I based the whole of the project on those books and it governed my whole moral outlook. The themes are just ridiculous."
Eli is absentmindedly watching the smoke unfurl from the cigarette he's just sparked as I ask what drew him to those texts initially. "Honestly, the darkness. Anything that's morbid and moving touches me. I started getting into poetry, and I had no idea what it meant at the time. Once I got a little bit deeper, I was affected by the themes of futility and hedonism. Just, like, no one's life is that simple and that easy and they were the ones who were calling everyone out and saying that. That's what I hope to do, somehow, with my music".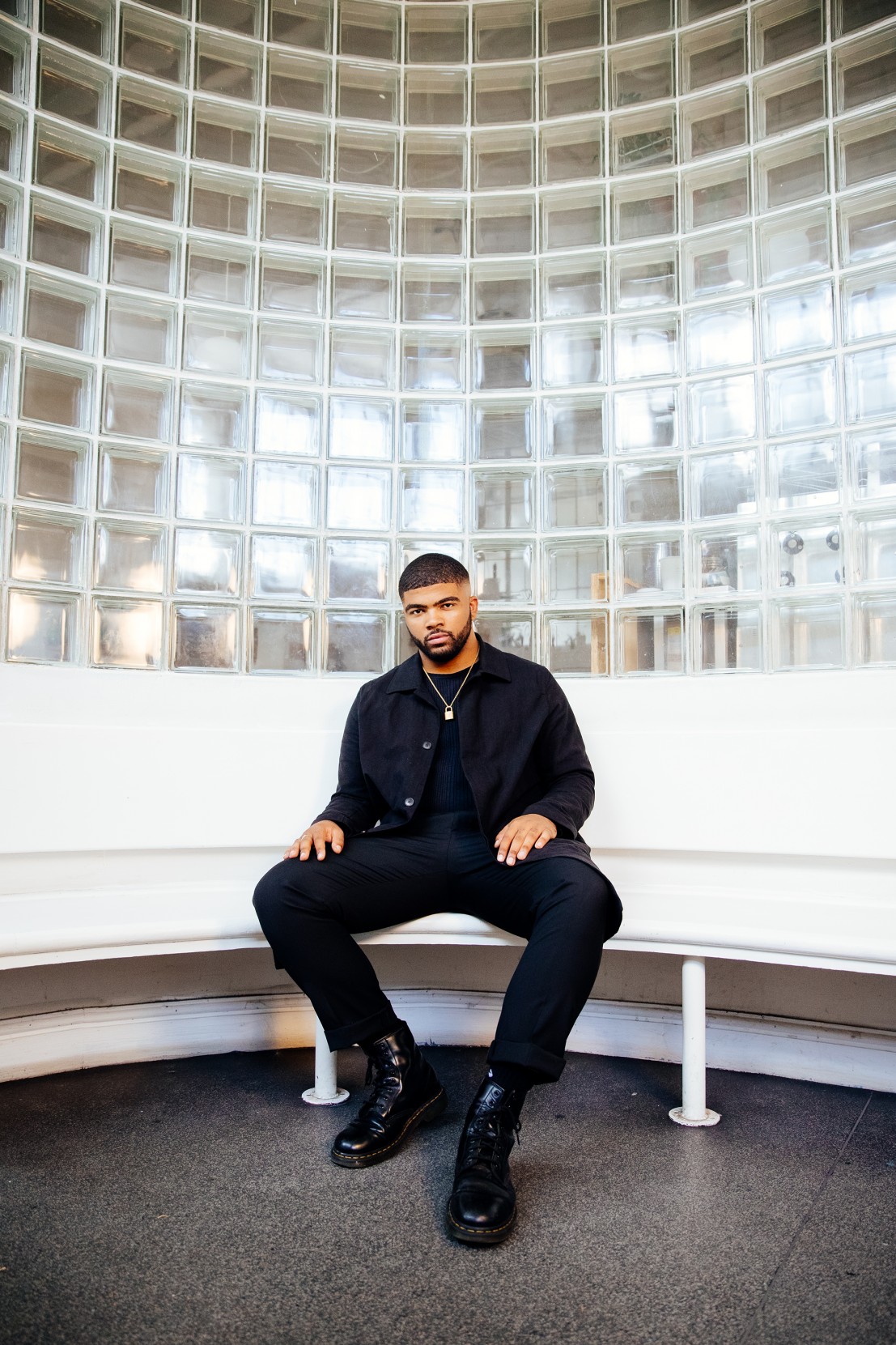 And so sets the stage for Bodies' inherent darkness. "Bury", the debut track from the EP, contorts like a twisted vine, wrapping its tendrils around the guilt and helplessness of a crumbling relationship. Its brooding synths and murky electronic soundscapes embody the isolation of losing someone you've bared your soul to, and how we as individuals come to terms with this grief.
"It's fucked up!" Eli laughs. "It's funny, I didn't want to put it out because it sounds like I'm being a dick, saying that someone isn't good enough, but it isn't that at all. In that song I actually take on the form of Satan in Paradise Lost. It's not me saying I'm an angel from heaven - I'm the fallen angel and I'm the piece of shit that's now here."
Is there any resentment there? "No none at all, and this is what I struggled with as the track was coming out - I didn't want to say these things about her". He recorded and produced the song in a very chauvinistic environment, constantly quelling the potentially toxic opinions that arose throughout the writing sessions. "I'll be having a drink in a pub and people will be like 'I can't believe you said this about her' - but there's no bitterness. It's just a true reflection of what was going on. And that's why people like it, because it's honest and people only really want honesty."
Born in Bromley, South London, Eli was raised by a single mother, learning piano at the age of seven and eventually teaching himself guitar as he approached his teenage years. "I was in a rock band for around five years and I wrote all the songs in that and knew that that was what I wanted to do. I mean, in London it's very multicultural anyway and we're lucky, but my Black friends were heavily into grime and American rap. I was into that as well but I found my love for rock music. I went through a rebellious stage as everyone does when they're like fourteen / fifteen and I discovered Nirvana and Oasis, although they are complete arrogant… yeah, it's that energy they bring that anything is possible. We're doing this because we want to and if you don't like it, it doesn't matter."
"Then I discovered The 1975 and that changed everything for me. I went to see them at Reading 2014 and after that I said 'I'm not going to any more live music until I'm doing what they're doing'. It's that freedom that they have when it comes to creation. They do everything themselves and that's what the guys are pushing me to do. Make what you want to make and something good will happen".
"My upbringing was good, but different. I was raised in a completely white family, and I've never felt any different, I feel grateful for everything that I've had". He pauses, looking up from the cigarette he's been rolling between his fingers. "What were we talking about again? I always do this! I get like a million thoughts at once". He's enrapturing to listen to, his answers weaving unpredictably between topics as he loses his train of thought. I give him a gentle prompt.
"I still walk down the road and if I wear a hoodie, women will be grabbing their bags and that's just not me at all. I think it's a strength in my project... I get told I look like fucking Drake all the time" he laughs. "But my music like, in terms of what I'm talking about, the topics of the songs, the context they come from, it's not that at all. And that's what I'm struggling with now. I think people expect me to do this thing that every R&B artist does which is like, 'the girls and the partying'. And I'll be writing with my friends and they'll be like 'write about that' but all I want to do is write about this poem and they're just looking at me like 'shut the fuck up'. But that's a strength that I have, you know".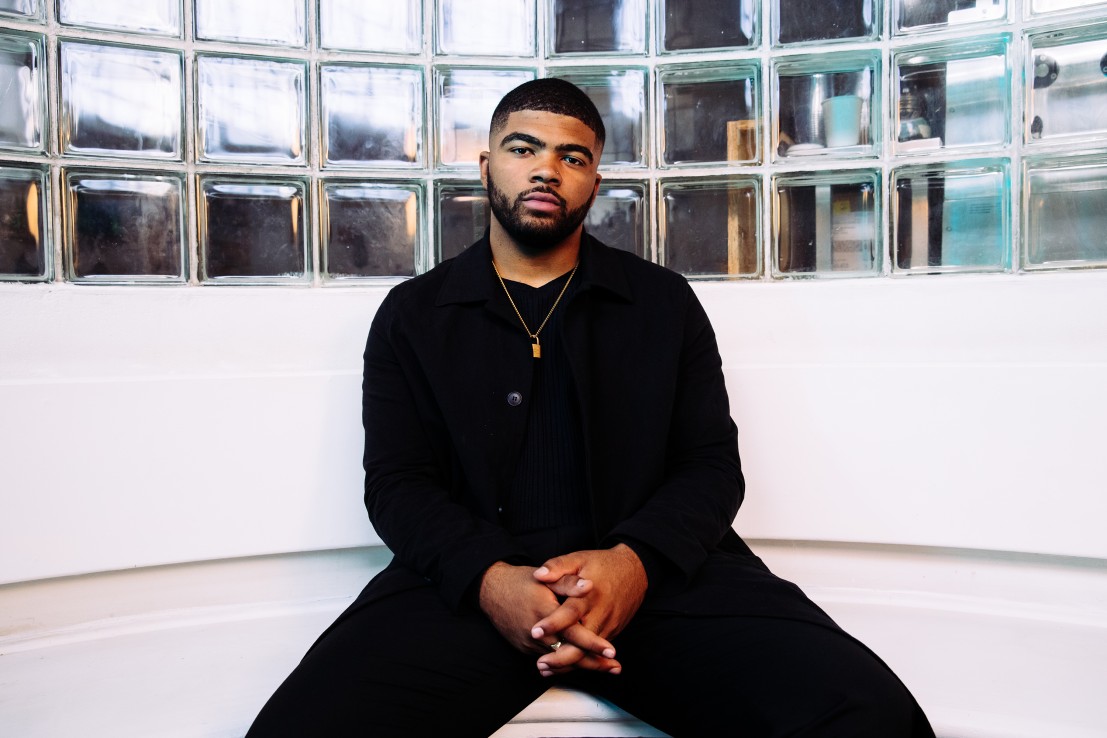 Although taking inspiration from Manchester's music and cultural scene, the EP is flecked with notable American hip-hop influences. It seems too easy to draw comparisons to The Weeknd's melancholic pop stylings, but as Eli points out, Tesfaye was one of his biggest artistic inspirations throughout the project's creative process.
"I absolutely love everything he's ever done," he smiles. "And his early stuff was very emotional and sensitive and heart-wrenching and true - and that's who I am. I think prior to releasing, and even having conversations with [my management] and my label, we were aware we had to stay away from doing something similar. But in the process of me having freedom to just create - it doesn't look like that, it doesn't sound like that, it's so far off from it. That's what excites me. I feel like I am creating my own place rather than jumping on the back of a wagon that's already going somewhere".
This gnarled R&B blooms on "Feelin' Right", the minimalist beats and impassioned vocals traversing the jagged terrain of post-break-up anxiety. "'Feeling Right' was a pivotal moment because now I know what I want to be," says Eli. "I already had that made three months before I met my producer. That was the track that I would play before I went to any session. I told the label, 'this is the song, this is where I wanna go'".
Eli explains that the song's lyrics were a result of him feeling trapped in his previous relationship. At the same time, he was unable to appreciate what was in front of him. "I just felt stuck, and yet, I was always looking five years ahead. I literally felt like, when I woke up, I was running out of time to be who I wanted to be. When the relationship was over and I was in the studio I was happy being present, whereas I was never satisfied with just being in the moment before. Like, 'this is cool but when's the next thing?' I just learnt to be mindful and be happy with where I'm at and work towards things in a much more sustainable way. I went through a lot of shitty moments to make these songs, and it was a cleansing process for me. Bringing them up, writing them down and then it's gone".
This feeling of repair is distinctly tangible throughout the EP. It's a humbling endeavor, opening with the brutal bitterness of "Bury" before ending with "KING"'s mindful spirit. It's clear Eli is searching for closure. "I'm not saying I am a king but I'm happy with who I am". Acceptance, I add. "Yeah that's it, that's the whole project. Just me getting to that point".
Talk turns to the homespun grime generation and how deeply rooted the genre is in the city, growing out of East London's concrete tower blocks. Was a sense of place avoided intentionally on the project? "This sounds really cliché... I love London, absolutely love London but I haven't had that connection to the city say, as someone like AJ Tracey, who cites Ladbroke Road. I've always felt like I've been a part of something bigger".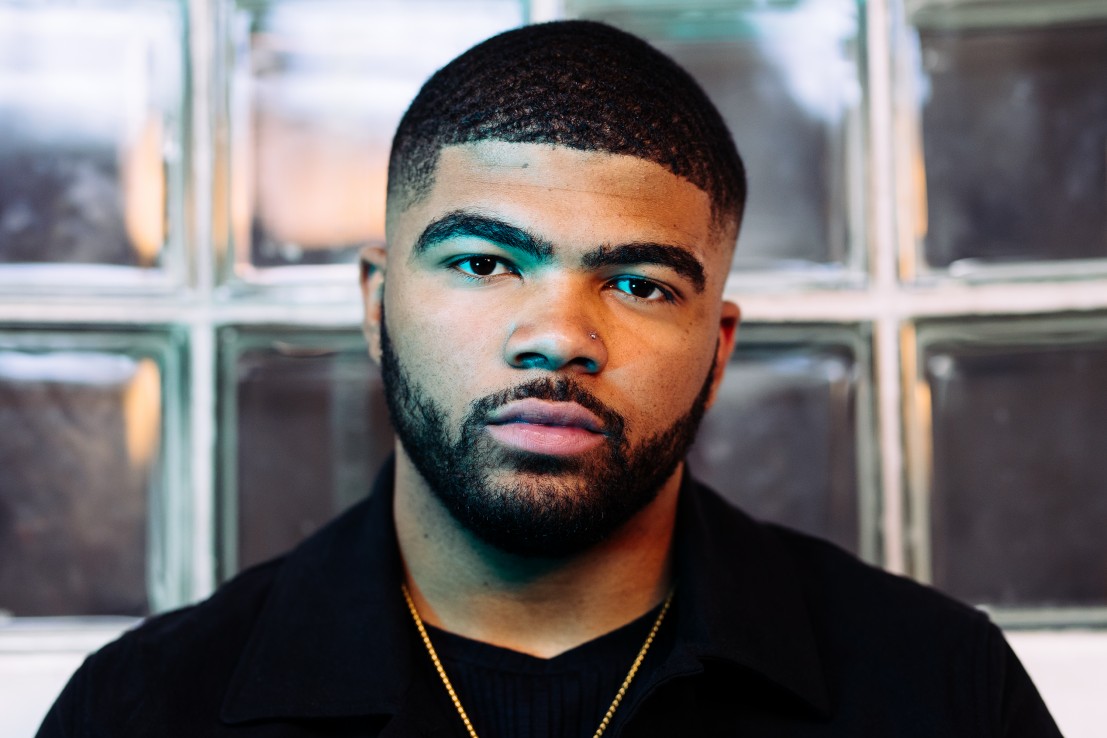 It makes sense. The creation of the EP was not contained to England's capital, with Eli writing and producing songs across California and Switzerland. "Loving The Darkness" was the first song the artist wrote in LA, inspired by the sprawling city's "dark energy" and carefully-curated lifestyles. "There's a lot to gain from talking about specific places but then not everyone can understand it. I just write about what's in my head, and this project is very introspective. I want to talk about my feelings so everyone can understand it".
This sense of displacement is most prominently felt on the EP's interval track "Ingolstadt". Its title refers to the place where Frankenstein created his monster. The song throbs and pulsates, sparking with static synths and warped electronic rhythms. "The interlude dwells on themes [from the book]. In life we don't have a choice to be brought into life. Two people decide and then we're here. And that's what the monster dealt with."
"This is when I realise what I should be. It's me pulling myself apart and putting myself back together in a way that I want to be created".
Eli Moon's EP Bodies is out on 18 October.