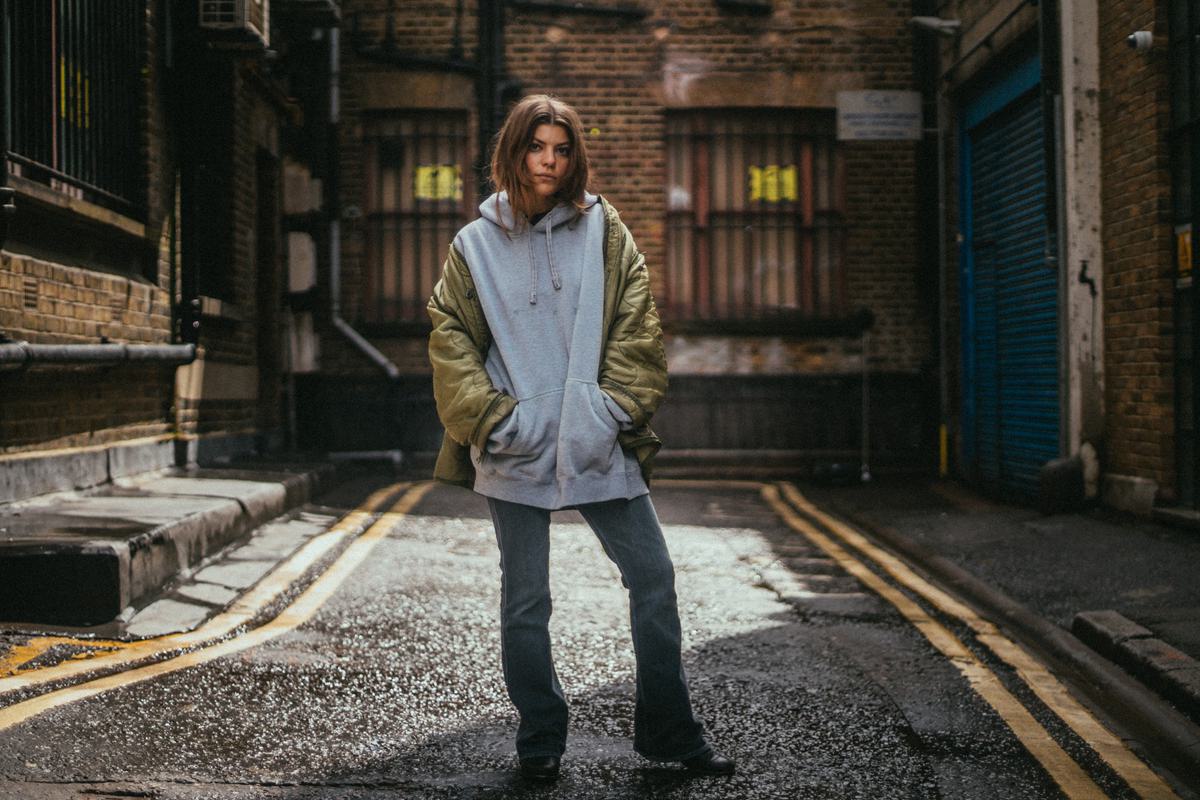 On the Rise

Donna Missal
01 June 2019, 08:00
New Jersey songwriter Donna Missal is cutting through the noise with self-assured neo-pop that places identity and creativity at its core
Donna Missal didn't explode onto the scene; she slipped into the cracks and is blowing it wide open from the inside. Her lesson through all this? "I've learned that if you want to be an artist, just fucking be an artist."
There are many standards the New Jersey artist does not and will not adhere to, and that's a mere fraction of the power she has both on and off stage. Descended from musicians, Missal has always known music was what she wanted to do; what she could do. On the other hand, she's rising to the fore later than other artists in her wheelhouse because she now knows who she is, what she's about, and how to properly navigate the lay of the land as a woman in the music industry.
"I spent a lot of time talking myself out of [pursuing music] because of how hard it is to break through. There's so much going on and there's a lot of standards I don't personally feel like I adhere to. And validation is really hard to do when you're trying to live within this structure that tells you, 'You're shit. You're incapable.' That that's what's going to validate you otherwise you have no value. I've definitely spent a lot of time self-oppressing because of those standards which kept me from pursuing artistry."
It took Missal a while to realize she could be the one at the front of the stage behind the microphone, and she never hesitates to admit that. For a while, she figured she could write songs for other people and be happy with that or get a publishing deal. She even spent time as a backing singer, wondering if riding it out would ease the burning pull that music always had.
Missal's parents had a studio in Manhattan in the '80s called Shelter Studios. After moving to New Jersey, her father - session drummer, producer, engineer; the guy responsible for the killer tom-fill in Billy Idol's "White Wedding" - kept all of his recording equipment in the basement of the family home. "Usually that would refer to some luxe environment, but it was very much a thrown-together space."
Regardless, having such equipment around gave young Missal plenty of opportunities to noodle around, beginning to make music before she'd had any of the outside influences that would go on to inspire her. It also gave her the opportunity, she says, to experience the foils of being a recording artist without being aware of what one actually was. "I've been doing my own thing from the time I was four. I was making up my own shit, singing songs in my backyard and begging my dad to record them for me."
"The internet has been the great equalizer and it's created a lot of necessary change in the structure of an industry that's always been the same"
For the Missals, every Christmas came with the chance to record Christmas albums as a unique present for their grandparents. Of course, there are only so many Christmas songs you can sing before you've covered the whole scope of it, with or without King Wenceslas. Far from being inspired by these, Missal gravitated towards strong female voices from Fleetwood Mac and Ella Fitzgerald to Janis Joplin and Etta James. It's from there one could argue the distinctive, smoky rasp of her voice found its way to the surface.
"I spent a lot of time trying to make music that felt less off-centre and non-formulaic for the sake of trying to cut through the noise," Missal admits. "There's so much going on now in the industry, everyone is a musician, which is pretty incredible. The internet has been the great equalizer and it's created a lot of necessary change in the structure of an industry that's always been the same."
This Time, her debut album, was released at the tail end of last year on Harvest Records. Just months before, in July, the artist made her mark opening for King Princess on a string of West Coast dates.
Missal has a magnetism; pulling you in when she speaks to you or sings, and there's something equal parts Judy Garland and Joan Jett to her attitude in which it's hard to imagine her as anything but self-assured. But she knows her place, that her love is music and to be in the business, you have to be two halves of one: The artist and the brand.
"I can understand that there's a separation there, and it's all good. I think it's important for artists to understand that you do have a brand and if you can define it, it's great. But it's often those definitions that make you feel pigeon-holed, which is counter-intuitive to what the point is." Missel shakes her head, focussed. "I want to be a part of what influences culture. I think that's all we're really looking for, is to be part of something and [music] just happens to be the thing I feel the most a part of and that feels the most a part of me."
In supporting King Princess, the media latched on to Missal's sexuality. Openly bisexual, she's never felt the need to either hide or make a big deal out of it. It is what she is, she has no shame in her queerness, and never will. However, she's also aware that the art she's making as a queer person, doesn't automatically make it queer art. "I'm bisexual," she adds. "That's where I exist on the spectrum. I think it's a misunderstood sexual orientation, so if talking about it is going to help normalise or be representation for that, then I'm proud to represent it."
"Women need more representation, queer people; people that exist on nonbinary spectrums"
"I think the point is talking to people who are confused or afraid of queerness about what it is to be queer; representing that for the heteronormative community. It's just not important to me, that's why I felt like it as cool to talk about in the first place, because who cares?" She laughs. "But also, if you do care, I'm gonna take that as an opportunity to maybe educate you."
"Most of our media outlets, like the people that run the way we view and experience society are white dudes. Shit is ridiculous because it's not equal representation. That's all I'm trying to do [in my music] is say we need representation on all fronts. In positions of power and influence, especially politically, socially economically and in the arts. Women need more representation, queer people; people that exist on nonbinary spectrums. If we start seeing these things represented, it all becomes normal."
It's clear that Donna Missal is as focused on her art as much as she is the world at large. Ahead of her first headlining American tour - prom-themed for those of us who never attended our own or couldn't be ourselves if we did - she directed the music video for her track, "Jupiter". In it, she returned to her hometown where she never got to go to highschool, and made new memories in an everchanging world she once describes to me as burning.
Towards the end of our chat, she spins the conversation around and asks if I feel like, as a woman, I take extra shit. At the time, it didn't occur to me, because it's such a huge part of being a woman - cisgender or transgender - that a lot of the time, you don't even realise how much you're bending backwards. This isn't something Missal takes lightly, either, she's aware of it and confronts it all in the candid nature of her lyrics and words. "As women, we have to be more aware of what's happening in our surroundings. You can't have your blinders up at any given moment because the world is not a woman's world," she pauses briefly. "Yet."
"Industry aside," continues Missal, "That's just the reality of walking down the fucking street. We've gotta be hyper-aware in a way that's made us feel the desire to shrink ourselves in every way possible; make our voices smaller or be timid. But I'm watching this shift start to happen. Women are leading the conversation and going, 'Actually? No, we're not going to put up with that shit anymore.'
"Like, 'I'm not gonna compete with you, I'm here to join forces so we can see the change we want to see.' I'm watching that more and more in the community, and of course that includes women from the trans community. It's a completely inclusive movement because all women are in danger. We need to protect one another."
Using the platform she has as a musician, behind a microphone, releasing what's inside of her, Missal also refuses not to use that privileged position to empower others. That, she says, is her ultimate goal. "When you finally get to a point in your life, no matter what you do, that you decide to take ownership of and claim the space that you're taking. It's incredibly empowering to finally get to that position, even if it did take a lot of shedding self-doubts, self-deprecation, and systematic oppression to punch my way through."
"You have to talk yourself into that, but to finally be at a point where I believe I deserve here I'm at in this world is limitless." As is the powerful self-actualisation she has as she speaks, "The sense of empowerment and the sense of purpose I feel when I perform, I finally feel like I have a purpose."
This Time is out now via Harvest Records