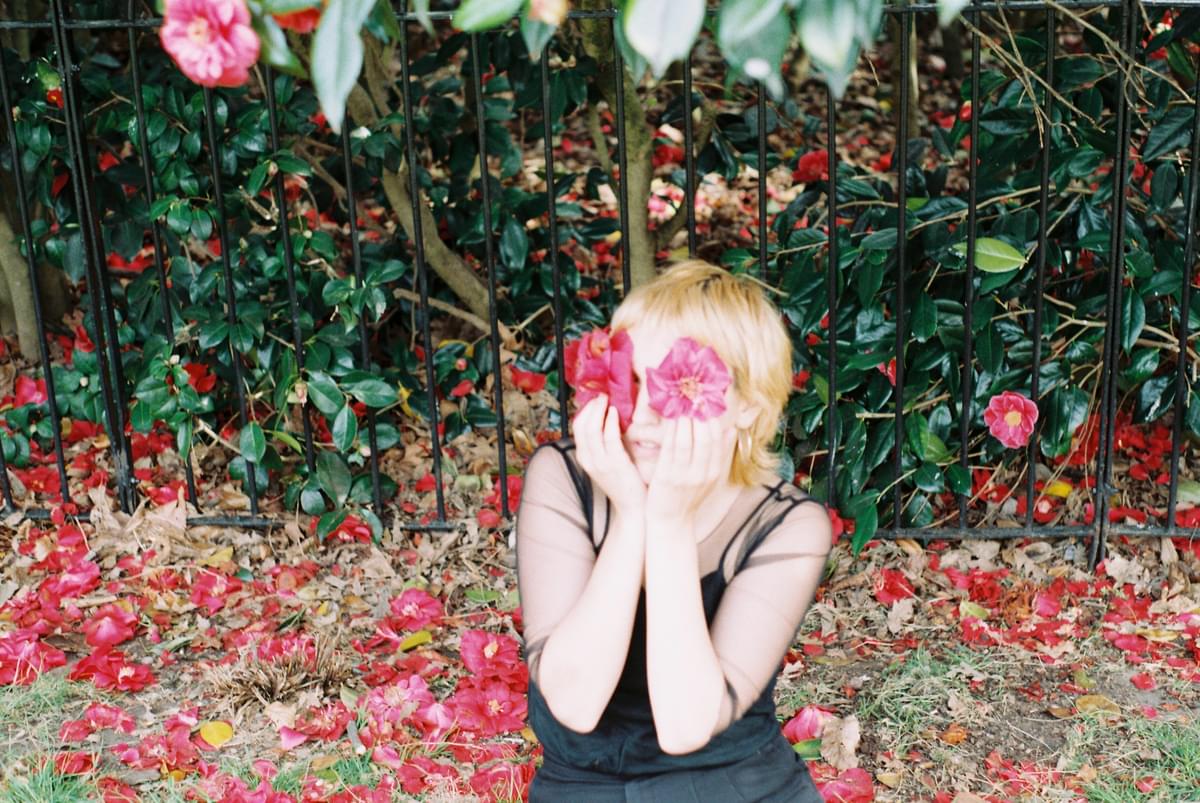 On the Rise

Dana Gavanski
11 November 2020, 08:51
Canadian folk singer Dana Gavanski shows off her quiet ambition as she looks back on a prolific year.
Dana Gavanski wants to be sure of herself. It's a natural worry that all creatives can relate to, on any level, and it's something of an overarching goal for her. Armed with a novel approach to doing so, one of her first bouts of reckoning was the aforementioned writing camp that she travelled to in Alberta, Canada. When asked about the effect of the summer camp-style trip, she responded with a glimmer of vigour, simply stating: "it prepared me".
Gavanski has had a prolific 2020, with the release of her debut album, Yesterday Is Gone, and an accompanying covers EP Wind Songs. Both have been welcome additions to her catalogue, placing a spotlight on her quiet conviction. She possesses a breathy, understated voice that croons in a similar timbre to Weyes Blood, and is just as inspired by a signature sound from five decades ago.
Her music favours tender baroque melodies that are left unblemished; an old soul that sits next to Sibylle Baier and Vashti Bunyan more than her contemporaries. Lyrically, she pens with a very biophilic approach to love informed by her love of the natural world, like on the Robert Wyatt-trickling "What We Had", where she describes a fleeting romance eloquently: "It comes, lands in a dream / as a feather drops from the tree". As discovered whilst interviewing her, the music always reflects on the artist herself — calming, hushed, and finding power in subtlety.
Born in Vancouver to Serbian parents, the port-side city with an enormous countryside backing likely fueled her love of exploration and nature. In our conversation, we discuss the prospect of recording music in the rolling hills and the cabin fever of Scotland and Ireland, or the empty deserts of Arizona. Perched in an untouched landscape is where she seems to be most comfortable, particularly because of the aspect of the immensely valuable solitude: "Personally, [I think that] it's important to have uninterrupted space and time by yourself."
This reflects back on the music she makes, which puts the focus solely on her lone vocals — a philosophy likely born out of the rigorous practise she undertook when beginning to write and play guitar. "I needed to be, or at least became, obsessively disciplined because I didn't know how to do it any other way", she elaborates, giggling fervently.
"So I had an extra room in my house which I shared with my partner at the time, and I just went and sat there and [would] just forcefully and enjoyably play for four, five, six hours. I wouldn't leave the room, and I kind of treated it as a job, which sounds really boring, but in that sense, being alone is important because you need to sit with yourself. Sometimes nothing is going to come out, and sometimes you won't want to do anything and you'll just sit there for hours and have written two words on the paper, but it's important to."
It was her time as a student in Montreal that led her to finally jump the fence into music. "I started studying art history [there], and a bit of film studies because my intent was to go into film," she affirms. "Montreal is a lovely, vibrant, multicultural and very student-led city, and I wasn't playing music at the time apart from some lessons here and there just for fun. I didn't have proper piano lessons because I wasn't convinced."
Being a self-described "solo child" without a musical mentor, the sheer amount of independent discipline needed to write music towered over her like an impossible cliff face: "It was only when I was surrounded by all these jazz musicians— I even started dating a saxophone player— but that [was when] I jealously picked up the guitar." She spent an impactful time working at an artist-run jazz cafe in the city, and the environment of "creative, curious people", and the influence of the saxophone player, again raised her buried desire to do music.
A late bloomer to folk music, Gavanski didn't even hear Joni Mitchell's name until she was 18. "I don't really know exactly what happened but I remember just having a CD of Blue in my hand, and I was really excited about it." This marked a turning point in her tastes, trading in the radio rap, Christina Aguilera hits and Big Shiny Tunes compilations for Leonard Cohen, Neil Young and Robert Wyatt.
Her latest EP Wind Songs was heavily inspired by that last name, in how he would lull existing songs (including some from Spain and South America) into his singular musical character. Gavanski highlights his cover of "Te Recuerdo Amanda" by Victor Jara, a Chilean artist with a storied history in revolutionary politics, and she herself similarly borrows from a boundless set of musicians with fascinating chronicles, such as King Crimson, Tim Hardin and Julee Sill.
Like Wyatt, Gavanski comes from a different place to the contemporaries in her field, though is learning to sculpt more accessible indie-folk around her pastoral whimsy and calm wit. "Somebody told me before I wrote Yesterday Is Gone that my songs were good, but they followed their own kind of logic, and so I was wondering what that meant and was [then] trying to write straightforward classic songs." Yesterday Is Gone is the employment of that thinking, honing on a more lucid songbook with a purposefully sparing backdrop, despite having dedicated producers on board.
When questioned about that opting for minimalism, she responded simply: "I wanted to hear myself in it. Me, Sam [Gleason] and Mike [Lindsay, Mercury Prize-winner] brought our personalities into it, but I like hearing the melodies, and I wanted to keep some traces of my folk influence. I love Sibylle Baier and Vashti Bunyan, these musicians whose albums were just guitar and maybe a few other elements, and I've always appreciated that, so I didn't want to stray too far from that."
Despite having to compromise for a more palatable sound to the average indie head, she is still unequivocal in what she wants. Equally, Gavanski is playing with her limits and still learning to come out of her shell, working it down to a science. Inspired by Bowie, who famously worked with Lindsey Kemp, she is taking mime and clown classes to get to the heart of the effect her performances have. "It's not just copying him," she explains calmly, "but it's trying to find a way to harness myself and have more control over and be more aware of the magic that's happening between myself and the audience. How I can mould that, in a way."
Spending time with Dana Gavanski reveals a quiet ambition she's careful to exude sometimes. Nevertheless, it's manifested in how she is developing the drama of her performance, in how she draws from bygone influences that seem bold and outsider in today's context. It seems she is unwinding the long-stuck paradigms of what a folk artist can be.
Yesterday Is Gone is out now.
Get the Best Fit take on the week in music direct to your inbox every Friday