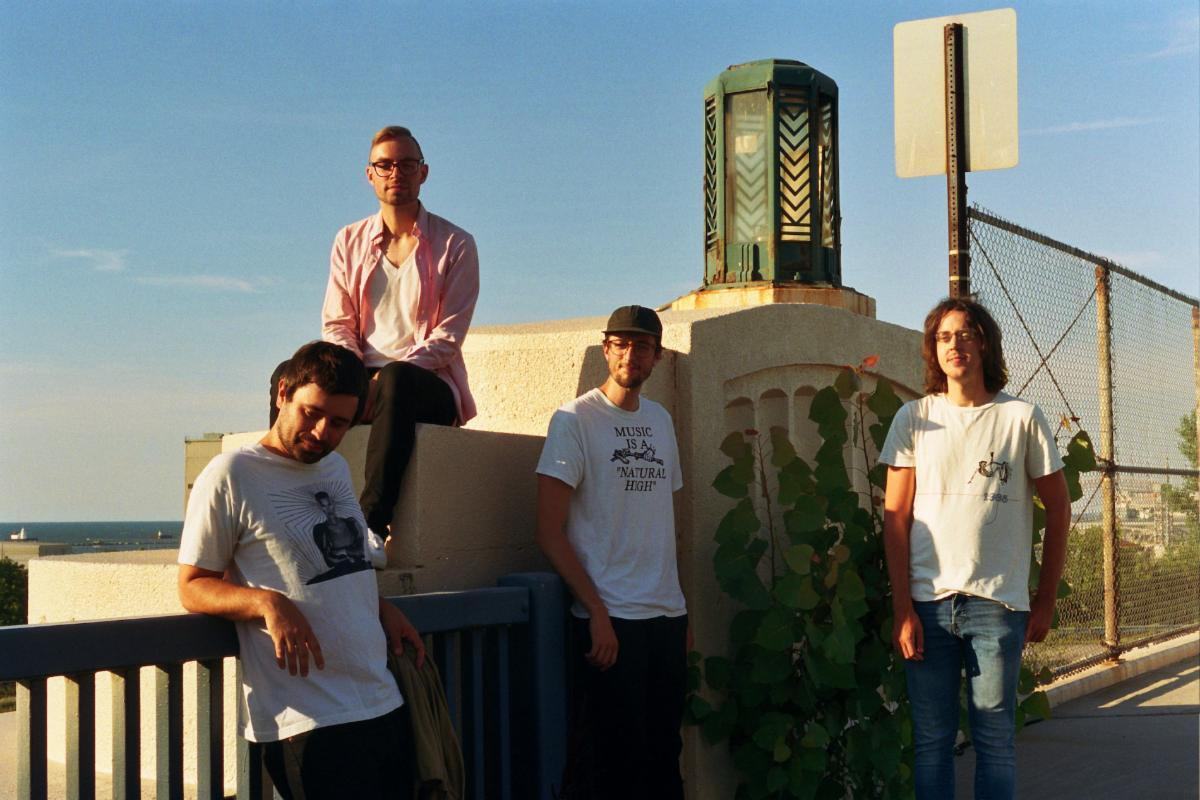 In Defence Of Memory: Cloud Nothings
20 January 2023, 09:30
Original Photography by Kat Cade and Daniel Topete
Boasting more than a decade in the indie rock scene, Cloud Nothings' songwriter Dylan Baldi reflects on the 10th anniversary of their sophomore effort Attack On Memory.
"I feel like I could have made those songs yesterday," frontman Dylan Baldi humbly states, fresh from the 10 year anniversary tour of his band's third release.
Two days after coming off the road, Dylan Baldi sits in the small guest room of the Philadelphia house he shares with his girlfriend Sadie Dupuis (of Speedy Ortiz) and their rescue pit bull Lavender. "I can't even hang out with Lavender because I heard somewhere that you can give COVID to dogs. It sucks because I can hear her but can't see her!"
For the past 14 years, Cleveland, Ohio natives Cloud Nothings have been a beloved staple in the indie punk scene, a sonically explosive, profound and versatile quartet with a committed and extensive touring schedule. Whilst plenty of notable acts have come from Cleveland, the place wasn't well known as a thriving music industry hub 10 years ago. As he explains, Baldi didn't personally know anyone making music for a living, or that it was even a viable career option in the first place. He also didn't know that Cloud Nothings would explode in popularity by their third release.
Understandably, the debut record Turning On that Baldi wrote at 18 in his parents basement will always be his first love. "Looking back, it's not something that I would put out today, but I'm proud of it because it's my special little thing that got the ball rolling for my first ever tour. It's something that I willed into existence when I didn't know it was possible to do so."
Like with many young musicians that are lucky enough to break through, Baldi used to keep tabs of what reception Cloud Nothings received online. "There was suddenly all these nice things written about us after having nothing for so long. There were some people that said bad things about the record, but at the end of the day I didn't ask for that, you know?" Indeed, if you look at reviews from this time period, there's either a big focus on the fact that Shellac's Steve Albini produced this record, or that listeners were unaware that this record would follow a more minimal, aggressive approach to the lyrics.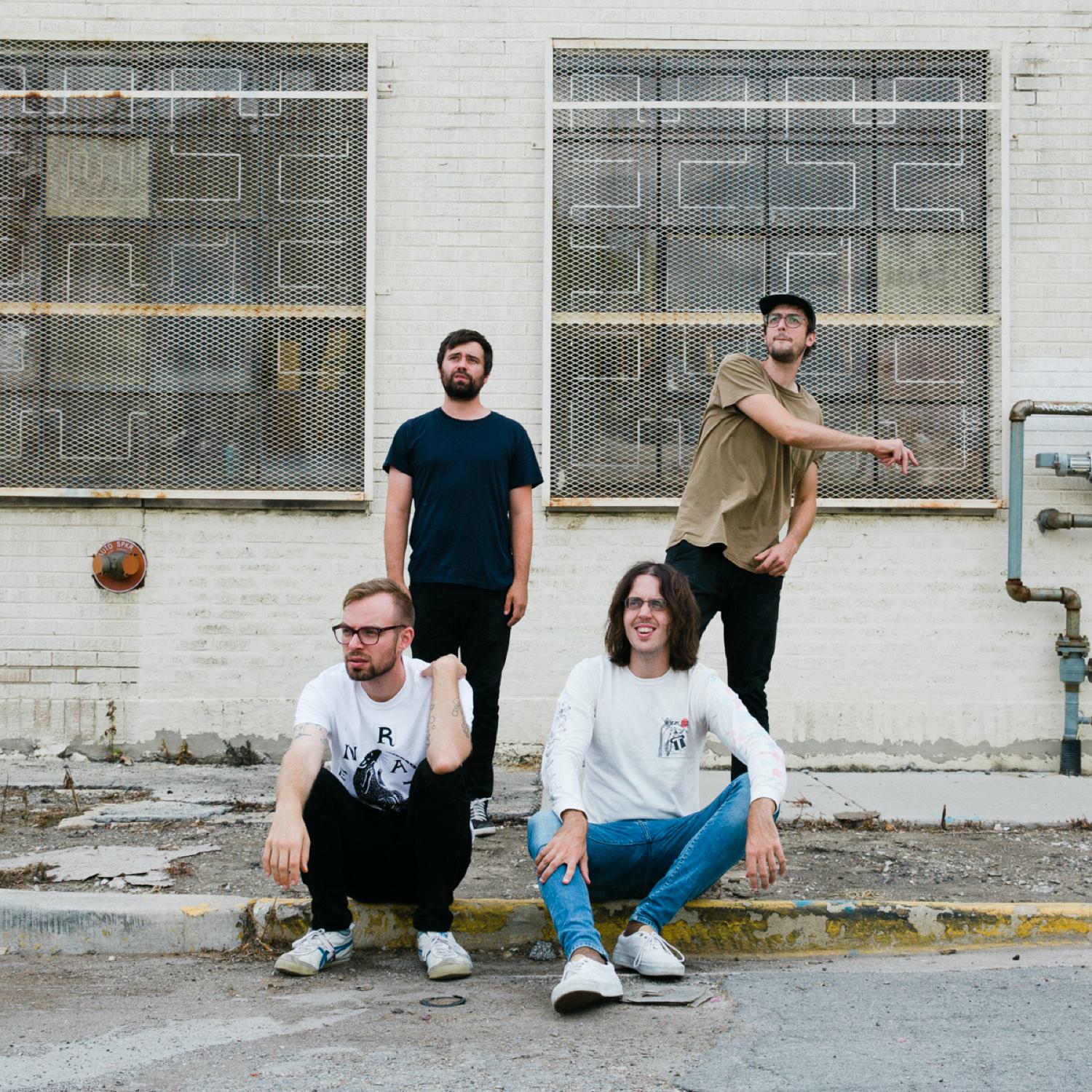 Now at 30 with a sizable discography under his belt, Baldi is relieved that he no longer has to go through the inevitable trials and tribulations of recording everything by himself and hoping that someone would be interested in putting it out for the world to see. Outside of online circles and support tours, Cloud Nothings were mostly unknown to the world until the release of Attack On Memory, garnering attention from the likes of Pitchfork and a relatively young Anthony Fantano of The Needle Drop.
To a fan of this particular sub-genre who might assume that everything American indie rock bands do are connected in some way, there are still glaring differences in scenes and levels of popularity. When asked if the parallels of morphing a solo project into a full band starting from a relatively unknown city to the rest of the world had any sort of connection to Will Toledo's Car Seat Headrest, Baldi was quick to clarify that the coincidences stop there. "You know, I actually don't know that guy at all," he laughs. "The only time he's ever come up in my life was at a coffee shop in Chicago around 2015 and the person at the cash register thought I was him. They're a cool band though!"
Despite an assumption in the noise rock genre that working with Steve Albini is bucket list-worthy, it was Cloud Nothings's label Carpark Records that suggested legendary noise rock producer to come on board and record at his studio in Chicago. Any nervous energy others may have working with such a big name dissipated quickly once it was established that he was a 'normal dude'. With this pedestal swiftly moved out of the picture, Cloud Nothings had the freedom to delve into a more freeform abrasive route of songwriting, such as the 8 minute jam track 'Wasted Days' or the nihilistic, drony fury of 'No Sentiment'.
With this, Baldi's words took on a much darker tone than before, with the term 'attack on memory' itself being a deliberate push away from the earlier lighthearted approach to songwriting that Cloud Nothings had done previously. The title, In reference to how the media portrays people and how we receive it, the notion is now more relevant than ever. In terms of what Baldi's relationship is like with Attack On Memory these days, it's still a relatively healthy one.

As for the song content itself, a large portion of AOM subject matters are morbid, whether it be a direct experience in life or miserable stories from others. The closing track 'Cut You' takes on the perspective of an abusive boyfriend pining over his ex, asking if her future partner will still mistreat her the way he did. "Do you wanna hurt him, do you wanna kill him? Is he gonna work out? I need to know, I deserve to know."
However, the heavier direction that Cloud Nothings eventually ventured into wasn't a conscious decision. "I know at the time I wanted it to sound like The Wipers," Baldi explains. "I kept thinking to myself 'why doesn't anyone think it sounds the way I think it does? The simple answer to that is, well- it objectively doesn't! So it's kind of funny to realize that disconnect between what I was thinking and reality, so many years later."
"The lyrics are all pretty dark, depressing and sad. As the years went on though, you can see that slowly disappearing. I wanted to be a bit more hopeful about things. These days I've tried to just figure out how to exist peacefully and naturally in the world rather than just being like 'fuck everything'. We just finished the anniversary tour for it and all those songs hold up for me."

Speaking of the tour itself, fans were treated to hearing the album in full and an encore of cuts like 'Can't Stay Awake' and 'Modern Act'. "'Wasted Days' is something we usually stretch out beyond the 8 minute mark and we've closed almost all of our sets with it. This time around it was the second song in our set. What's the word for doing something for yourself that nobody else likes? Self-gratification? Something like that."
Over the pandemic, not only did Cloud Nothings keep themselves busy with material that would become 2020's The Black Hole Understands, but they also introduced a yearly subscription on their Bandcamp-allowing fans to hear exclusive EPs and a plethora of full concert recordings from various world tours over the years. For obvious reasons, this has now significantly reduced from one EP a month to one song a month (along with the rest of the releases), however it is a positive example of how the music industry landscape has changed, and the ways that artists are able to keep fans engaged. Their latest record The Shadow I Remember, released in 2021, even has an interactive game tied to the single 'Nothing Without You'.
Baldi feels like these days it's important to have a model like that in place due to how fleeting the interest in an album cycle can be. "The lifespan of a full length record feels very short in terms of making people care which is unfortunate," he explains. "It's cool to have people come up to me at shows in the area and say how much it meant to them. So, ok, clearly people are listening to it, but it often feels like you're putting your art into a black hole and you're staring back like 'god I hope someone hears this'," he continues. "And once someone has heard it, you don't really know what happens to it anymore."
With a UK tour forced to cancel in 2021 due to the Omicron variant of COVID-19, Cloud Nothings are well overdue a visit. While there are no confirmed plans as of yet, Baldi offers a listening suggestion to fill the interim. "My friend Jen based in Vancouver used to be in a band called The Courtneys and now plays in Big Rig. They have elements of their old band, [and] a bit of Alex G. The best way to describe them I guess would be, imagine a countrified version of a Flying Nun Records band. I really really like them."