On the Rise

CHINCHILLA
20 October 2023, 05:00
London-born singer/songwriter and pop polymath CHINCHILLA found her creative freedom after taking a fiercely independent approach to music.
With her recent single, the female empowerment anthem "Little Girl Gone," artist, writer, designer and producer Chinchilla landed millions of streams, attention from every corner of the music industry and an ever-growing fanbase. It might seem like her success happened overnight, but the roots of her artistry and ambition have been nursed over many years, highs and tribulations.

Sharing new single, the ferocious and unforgiving "Cut You Off", Chinchilla – the pop alias of Daisy Bertenshaw – finally finds herself in a position where she's free to capitalise on her newfound momentum, even if it means she has to make some quick u-turns along the way. Calling in from her bedroom, surrounded by flip-charts and wall planners, she speaks with confidence, assertion, and just the right amount of self-deprecation.
Born and raised in London, both her parents worked as actors, although in recent years her mum pivoted to start her own business. "I feel like both are quite inspirational to me because it's like, my mum's a real boss. I don't know how else to put it better than that," she smiles. "They're both really creative and I've been really lucky to have a creative job in the realms of possibility."

Alongside their supportive position and embracement of the arts, those formative years backstage at theatres also gave Chinchilla a window into the rapture of imagination. Through her explosive songs, pioneering style and striking visuals, she now pulls on that early inspiration. "Something I'm quite often drawn to is almost no one has an identity, they're more characters. I think that's often what I go to. I just like this idea of it being a whole world," she says. "My dad was in pantomimes every year and it's just one of my favourite memories, going backstage afterwards and being so amazed with the set and props. I used to love it."

While she was at school, she played in a band with six of her friends, gigging all around London. "I've always loved a scrappy attitude," she laughs. Despite achieving a respectable level of success, Chinchilla knew in her heart that it was a solo career she craved, and as school came to an end, so did the band.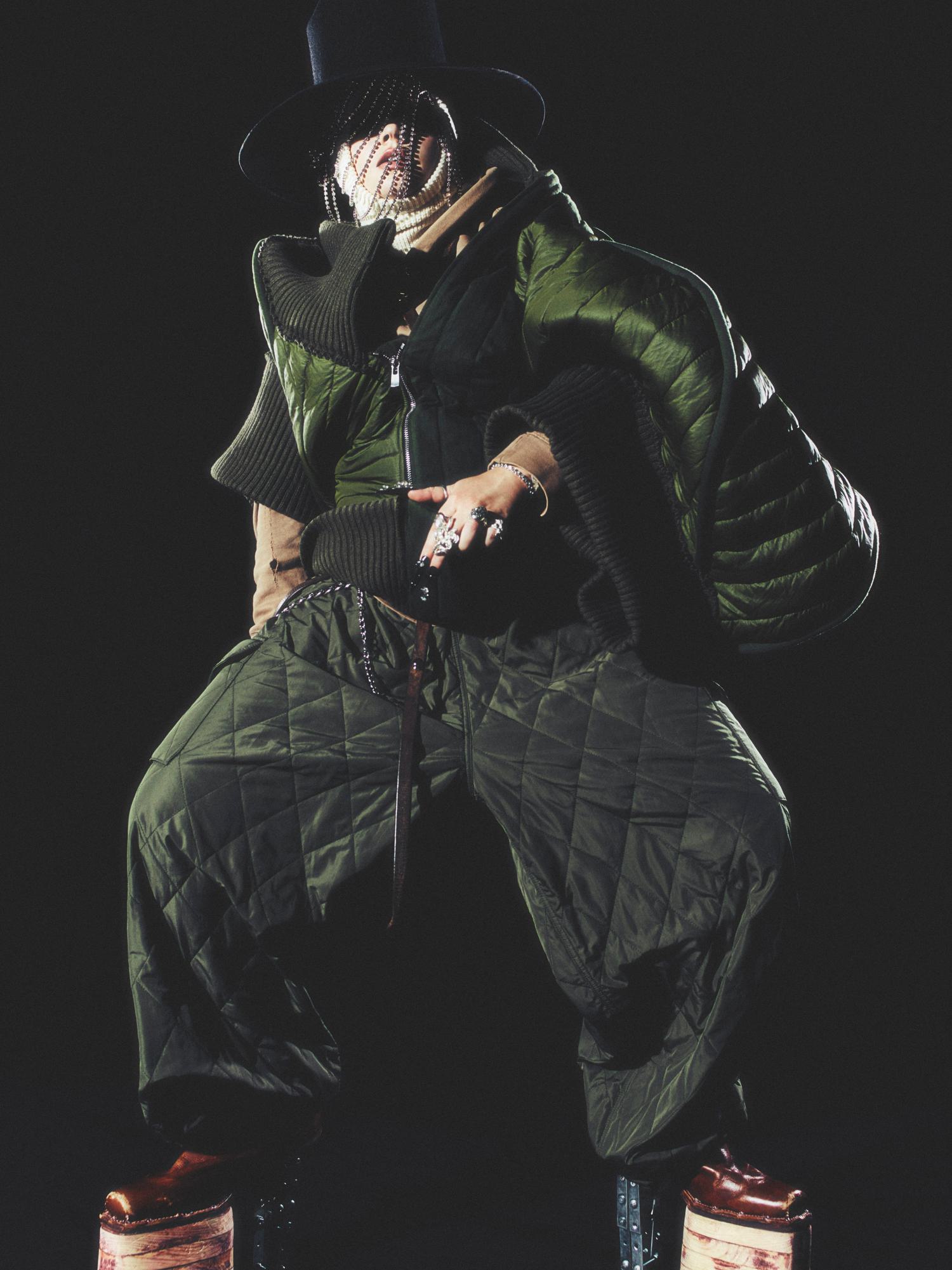 Trying to balance her desire for the traditional uni experience with her passion for music, she enrolled in a creative artistry course at Metropolis Studios, run by the music college ACM. "Music is the best because there's so much to do. You have like, fifty different jobs," she laughs. "You're doing fashion, graphic design, film and you're doing accounting. At one point I was like, maybe I should just do a law degree so that I'll have that."

While nearing the end of her two year course she was discovered by a management team and released her debut single "Elements" off the back of graduating in 2019. "A seamless transition," she shrugs.

A formidable cut of RnB-spiked pop, it marked the start of a run of independent releases, culminating in her 2020 EP Awakening. Early that year, she hit the road in support of the release, opening shows around Europe for Texan electronic duo MISSIO. "We were driving through cities as they were being locked down and the last city that we managed to get a show in was Berlin," she says. "There was an A&R person there from Sony Germany. It was literally the last live show I was able to do before lockdown and I ended up signing a record deal off the back of that."

As with most things in 2020, their new relationship didn't go to plan. The distance, uncertainty, and lack of normal practice left her unable to get things off the ground. "I couldn't even get there," she says. "It felt quite like a disconnect and that's eventually what it came down to and we agreed to part ways."

Last year, Chinchilla split with both her label and management and set about planning her own path. With the help of her beloved flip-chart, she plotted out a blueprint for the next twelve months. "I planned everything. I went turbo crazy scientist on it," she laughs.

Instead of bringing on new management, she worked with fellow artist Dwara to bounce ideas around, mapping everything out in ink. "That was really valuable. Just talking it out makes you realise what you want to do," she explains. "I didn't even think about what would happen if it worked, and it worked, instantly. I was like, oh fuck. So then I had to rethink it."

Her first single without a team, "Little Girl Gone" went viral on TikTok, its success spilling over into streaming. To date, the track is nearing a million videos on the platform and well over 200 million streams. "When the song blew up, all the labels came out of the woodwork," she says. "I was running a global project by myself and it was completely insane. I started off being like, I'm passionately independent. Eventually I was like, I'll have the conversation."

After a lot of soul-searching, Chinchilla finally admitted that she needed help. "I was really burning out. I was looking at what my goals and ambitions are for my project and I was thinking, are you being too proud? Are you actually shooting yourself in the foot because you're being too proud to work with a team of people?" she says. "I wanted to be able to have more freedom and be creative, rather than being on my emails all the time."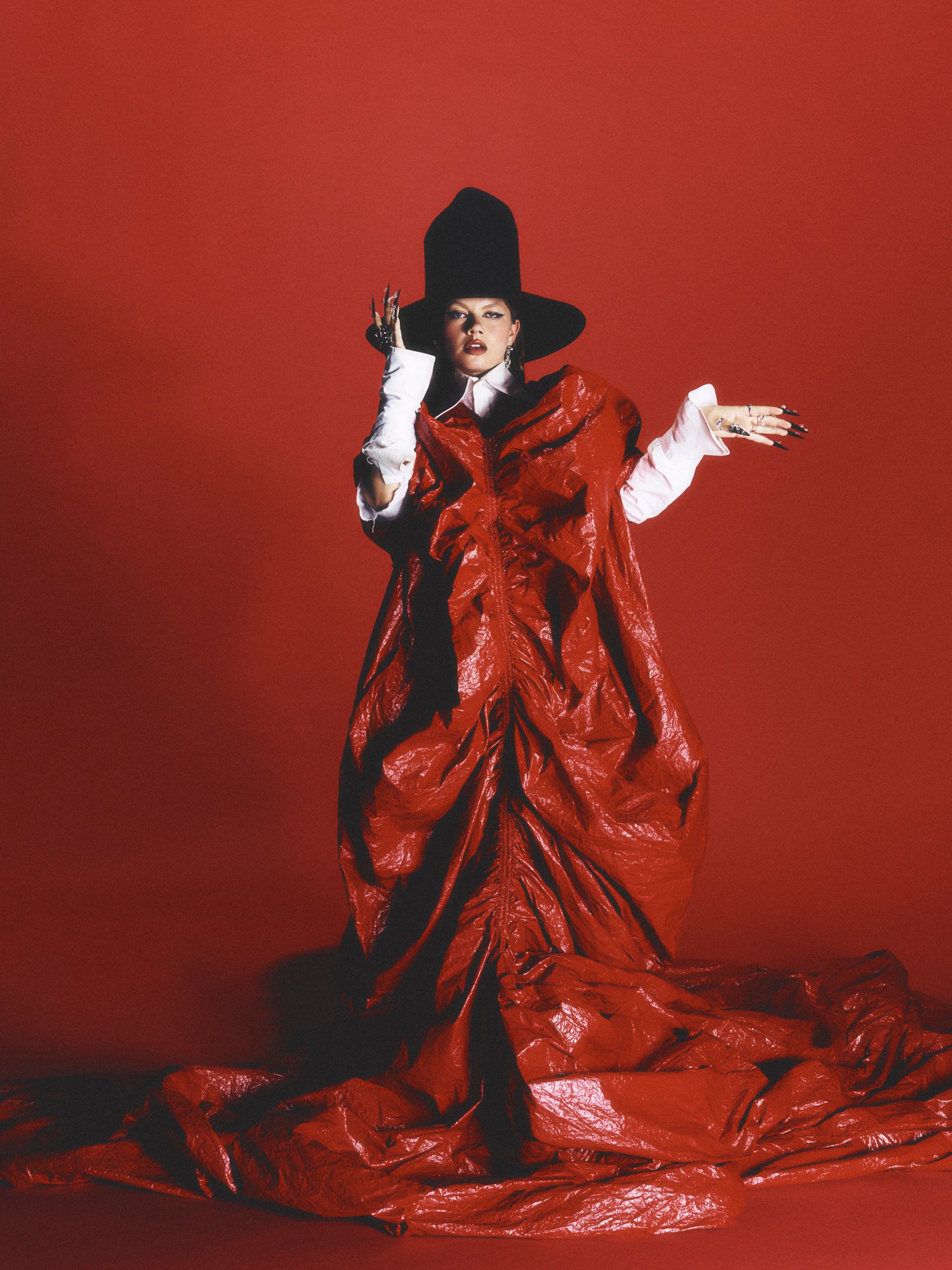 She signed a deal with Universal, using all her leverage and experience to ensure the details fell in her favour. Despite the u-turn, she's adamant that the experience she gained from being independent means she's fully in control moving forward. "I think it's definitely shaped and moulded me into someone who's very well prepared for where I've landed and for what's ahead," she says. "I had a rough time, last year was terrible, but I think it's put me in a position where I know what I want and I'm a lot more headstrong with it all. It's all fallen into place quite perfectly, in a very horrible way."

"Cut You Off" is her first single with the label, but it's still Chinchilla through and through. Developing the melody while working on the live arrangement for her previous track "Fingers," she went into the studio with co-producer mintsauce, the idea locked in her voice notes.

A defiant, sharp, witty and instant rip of rap-hooked alternative pop, it's as vitriolic as it is addictive. Just as Chinchilla was involved in co-producing, something that's strongly important to her, she also co-directed the video. "I don't think I'm a control freak, I just have a very strong vision of exactly how I see something," she explains. "With my favourite songs I've written, I'll usually have an idea for a video that I'm writing as I'm writing the song."

Despite her headstrong approach and determined work ethic, collaboration is something that Chinchilla is ready to embrace, be it creative or administrative. "It's more fun if you're working with creative people who bring more ideas to the table," she smiles. "It's this fiery, creative explosion."