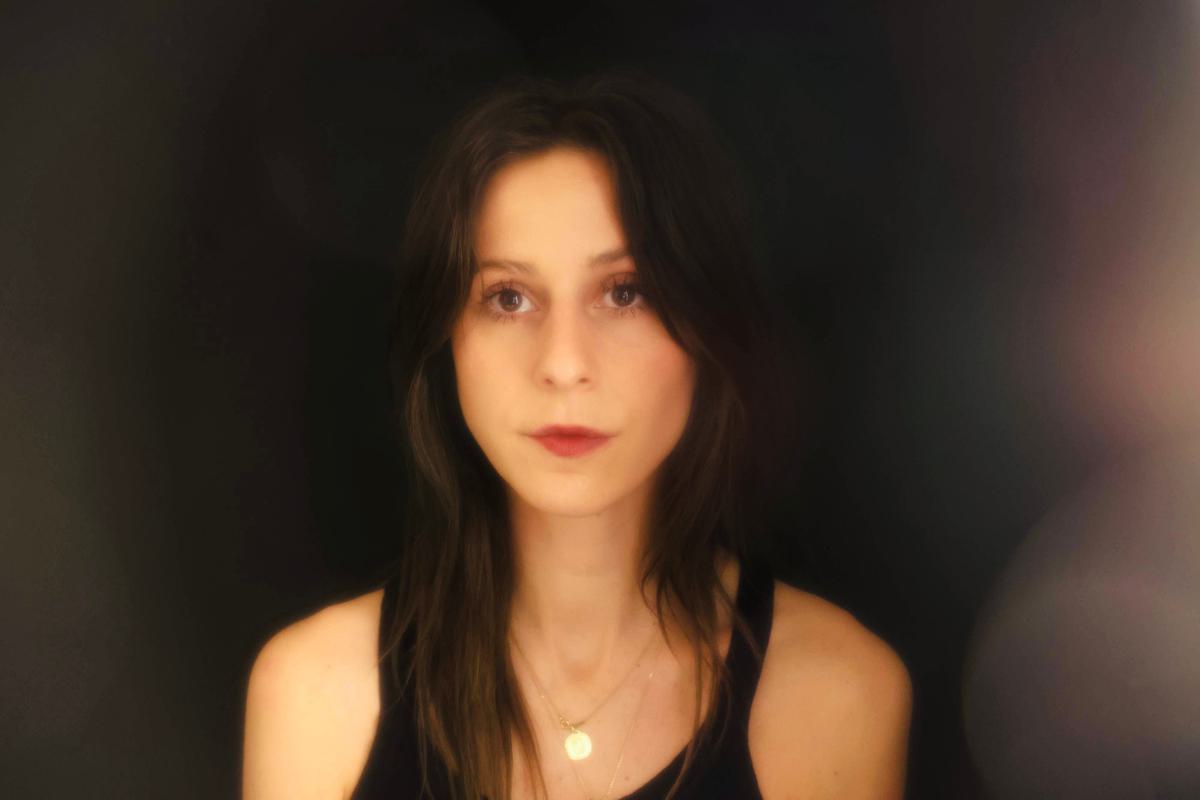 Bully's Alicia Bognanno is accepting permanence
01 June 2023, 09:00
Original Photography by Alysse Gafkjen
As Tennessee's Bully prepare to release 4th album Lucky For You, Alicia Bognanno tells Ashwin Bhandari about their personal journey into self acceptance and navigating all the ups and downs along the way.
Recorded over seven months last year with TJ Daly of Paper Route at his studio in Nashville, the lyrics on Bully's 4th record leave plenty room for interpretation and universality. As Bognanno mulls this over, she admits that permanence weighed heaviest on her mind, and found itself at the forefront of every song, alongside letting go of the need to please everyone.
Mulling this over, she admits that permanence and letting go of the need to please everyone managed to wind up at the forefront of every song. "I wanted to know what that felt like, and how do I navigate that? I don't think we as people ever stop evolving or encountering new experiences. It's mostly a case of whether or not you are willing to accept it. Changing your ways and trying new things only helps you gain some perspective which is going to give you more to write about."
Sat in a dimly lit room over Zoom with two white guitars visible behind her, Bognanno prepares for a heavy few months of touring – a solo headline stint in the UK, 3 months on the road with the rest of her bandmates and opening slots for Franz Ferdinand and Pixies in open air arenas in the US. Whilst Bully are grateful for the opportunity, expectations of winning over their fans are kept at a minimum. "I have no idea how audiences will react, but hopefully it will be positive," she admits with a smile. "We know that they aren't there for us, and that's okay. I am a massive Pixies fan, I'll be excited to watch them at the side of the stage every night. If people happen to like us, that will be a plus!"
That being said, lead single 'Days Go Slow' is unashamedly a personal song, highlighting the pain of Bognanno losing her dog Mezzi, whom she says was there 'in spirit' just before the album had finished the recording stages. Outside of her prolific non-Bully resume – producing the latest The Mountain Goats recordBleed Out and performing in Slanted! Enchanted!, a musical based off of the Pavement album of the same name – Bognanno spends what little free time she has left fostering dogs in her local area. "For better or for worse, I don't really have a life outside of Bully. I'm not sure if it's considered a groundbreaking achievement but it is very enjoyable to me."
On the surface, Lucky For You seemingly appears to be a nod towards 90's pop nostalgia with its abundance of sticky guitar hooks across the record. However, Bognanno is quick to shut down any notion that this was intentional, admitting that sometimes moving towards a familiar aesthetic can be hard to avoid. "In my mind, I just wrote whatever sounded good to me. I never go into records trying to recreate something else." Regardless, the album is undoubtedly Bully's most catchy yet vocally abrasive effort to date, evident in cuts like "Hard To Love" and especially closer "All This Noise." As she takes stock of her career to date, it feels like an exercise in living and an acceptance of the day to day.
Speaking about her formative experiences with live music, Bognanno explains that the first time Bully played a show the experience was both nerve-wracking and intimidating. Moving to Nashville and playing music surrounded by an audience who had spent lengths in music college or worked in studios added to this unpleasant experience. "I went to music college but I didn't grow up in a musical family or grow up studying music theory. I can remember that my hands were shaking a lot whilst trying to strum my guitar. I was most likely just trying to get out of my head in order to get through the songs" she laughs. The addition of soaring harmonies with fellow Nashville musician Soccer Mommy on "Lose You" feel triumphant, knowing that Bognanno overcame her anxieties, and both artists continue to uplift one another.

Over time, Bognanno felt a pressure to drink before going on stage, a reliance that was curbed prior to the release of Bully's third album Sugaregg. It's a notion she once again comes back to, reflected on opener 'All I Do' with the screaming mantra, "I'll never get fucked up again, I'm done". For Bognanno, quitting drinking has continually opened doors for her, both in live performances and in the studio. "On stage I am able to now really push myself when it comes to the responsibilities I'm willing to take on," she explains. "There is a ton of guitar pedal work, creating ambient noises and different vocal delivery forms that I wouldn't have trusted myself to execute live every night if I was still drinking." Bognanno also understandably attributes the pressure of substance misuse and normalisation of poor mental health still being romanticised in rock music to this day, or the expectation that this is what you need to create good art. "In the end, you're gonna be able to write the best art when you feel good, regardless of your circumstances."
In short, sobriety has forced Bognanno to face her inner voice that is prevalent when playing live. It's something that admittedly still requires work to navigate. "The thoughts that come to mind throughout the process of relearning how to live your life without a crutch you've always had is so interesting. As far as writing goes I am forced to address things head on and with a new level of clarity. In my opinion, if writing is truly a form of existence for you, it is not dependent on whether or not you are drinking."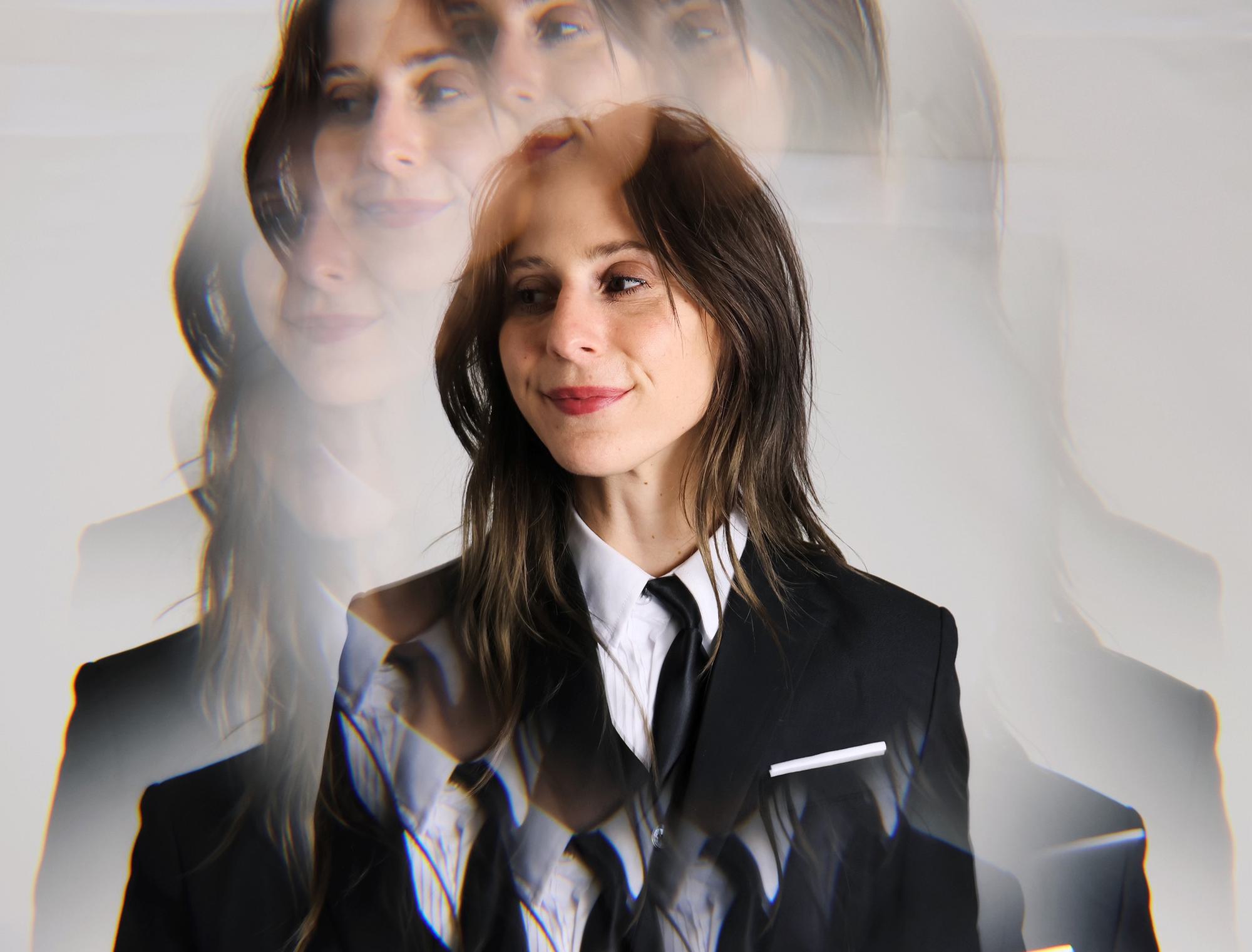 With the touring lifestyle for smaller bands often revolving around being paid in just about enough to get to the next destination and a pack of beer for bandmates to share (if they are lucky), Bognanno emphasises that she would take an honest, respectful, supportive, hard working touring member over a musical prodigy any day. "Touring is tough and it's not sustainable if you're in an awful headspace with people who aren't looking out for you. The process for me would have been much more difficult if I wasn't surrounded by people who have my best interest in mind.
"Most of the venues know that our band requires a dry greenroom which is a massive help. My advice for newly sober musicians would be to try to be kind to yourself. The process is difficult enough as is, give yourself a little credit and if you need to ask for help then try your best to ask for help. Anyone I know who's done that has always come out better on the other side."