It's something of a paradox that Avi Kaplan's time in the multi-Grammy-winning acapella outfit Pentatonix is probably the least interesting thing about his career. Five years ago, a 28-year old Kaplan walked away from the grind of the phenomenally successful group that had taken up most of his adult life to date with non-stop touring, recording and promo. He travelled, reconnected with his family and moved to a cabin outside Nashville to set about making the music he'd always dreamed of. It was a sound inspired by the freedom he'd found in the forested mountains of the Sequoia National Park, where he'd retreat after the insanity of each Pentatonix tour, to rejuvenate his mind and feel still. "This is me getting back to my roots," the now 33-year-old Kaplin tells me. "This is the music that I've always written. It's the music that I've always loved and listened to. And so it's been a really beautiful experience to let myself flourish and grow in a place that's familiar to me."
There are no vocal gymnastics on Kaplan's debut album Floating on a Dream, released this week. It's a record of remarkable control and restraint, shaped by resilience and offering hope. Its creation was also a chance for the former opera and choral studies graduate to learn even more about his voice. "It's still changing and I discover new things all the time," he explains. "Studying opera was good way of learning about the voice and how it works, and how to phonate and how to place things, how to use it correctly – but you can take that, and you can change things here and there, to make it fit any type of genre that you want to. This music has been a chance to dig into the artistry of it."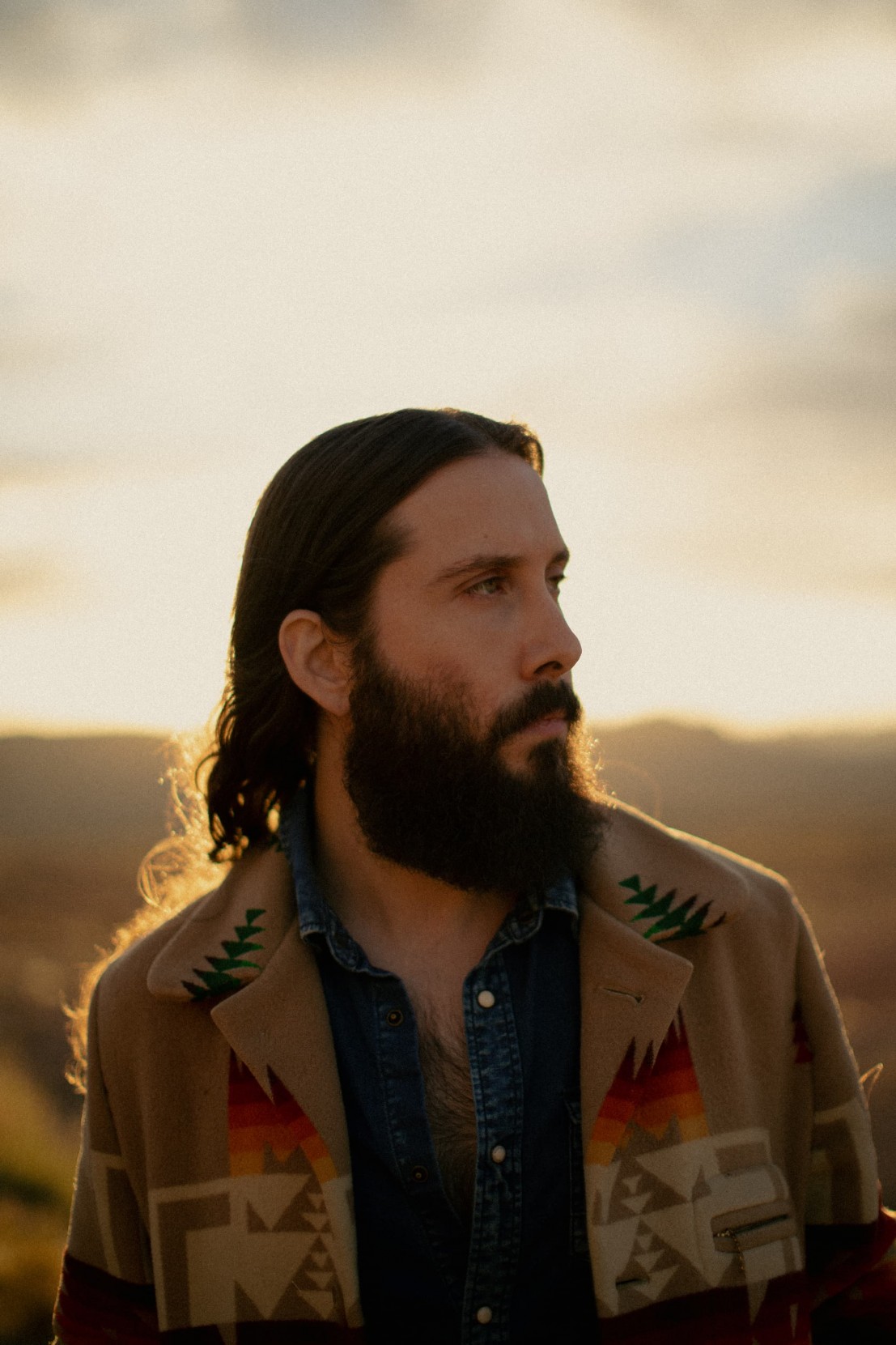 He points to Ennio Morricone and Bill Withers as references for the record but there's also sound there that will resonate with fans of Rag and Bone Man or Communion Music. Many of the songs were recorded at Hollywood's Sunset Sound studios - where the Doors cut their first two albums and part of Pet Sounds and Exile on Main Street were made - and then Kaplan layered the vocals back in Nashville. "It was really important to me to achieve the sound of those '70s harmonies," he explains. "With a lot of those artists from that era, it was all in the upper register. For this album, I wanted to have the upper register vocals in a way that people are used to hearing them, but also supplement the lower register and some of the lower frequencies with things that I could do with my voice."
Kaplan spent much of his childhood near the town of Aberdeen, where his mother grew up. Nestled at the base of the Sierra Nevada, it was here where he would fall in love with the mountains and the natural world, and a place he would channel as he wrote the songs for Floating on a Dream in his new home, 45 minutes outside of Nashville.
Living in LA while working with Pentatonix had been a culture shock for Kaplan – the exact opposite of Aberdeen – but in Nashville he found his people."The city itself – the music industry and music community – is so much more collaborative than in LA," Kaplan explains. "A different type of human lives out there in Nashville. LA is about the grind and it's about networking, it's about getting really rich and famous and all of those things," he laughs. "Nashville is really about community and music and art – and really, it's the only music city in the world where you can go 15 minutes outside the city and be in that beautiful country."
The pandemic didn't really change a lot for his day-to-day life but it did stall his early steps as a solo artist. "When I'm in Tennessee I pretty much quarantine anyways," he explains. "The idea of being cramped up in my home isn't isn't really a part of my experience thankfully, because I have some land so I'm not really around humans anyways. But I was maybe a quarter of the way through an American tour when lockdown happened and I just went straight back home. "
Those first live shows without his Pentatonix-bandmates around him were a new experience for Kaplan. Not only was he singing in different registers and places in his voice but also adding an instrument to his performance. "I'd played guitar for a long time but I kind of put it down when I was in an acapella group. So getting back into that, and getting back into feeling comfortable playing and singing at the same time was a little bit nerve wracking. I'm already extremely hard on myself and anything that's an imperfection for me…. it really gets to me!"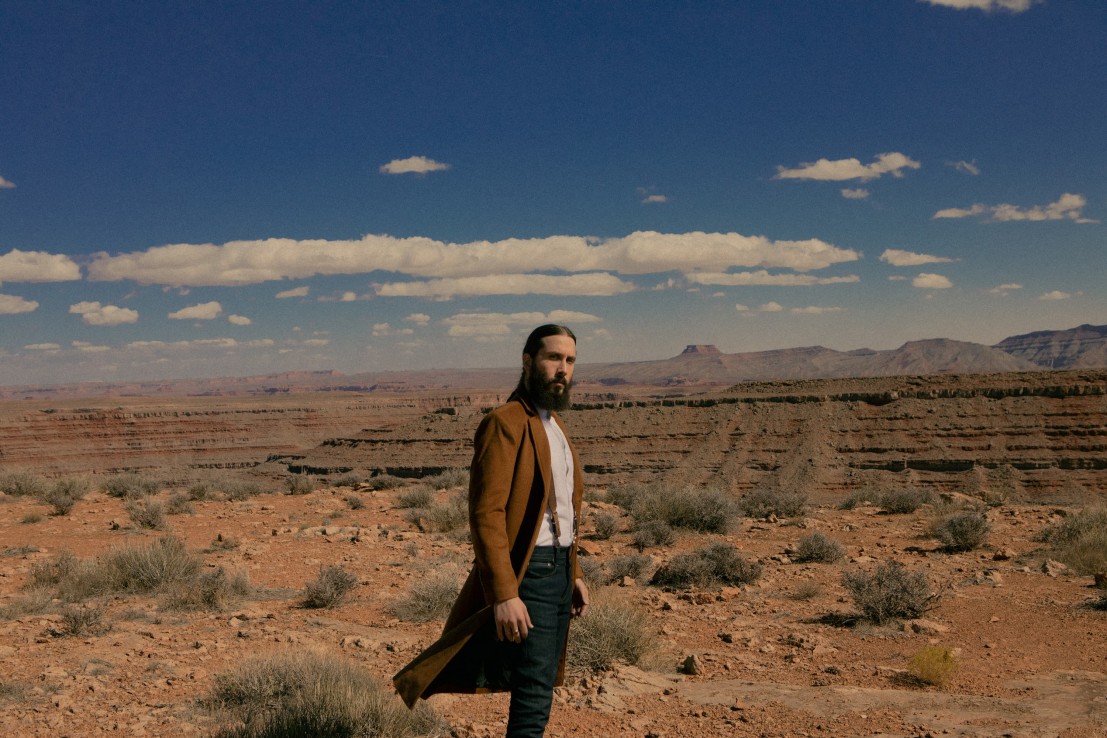 He still holds his time in Pentatonix with great regard. "It was a really beautiful thing for me to do, to get my foot in the door and in the industry,' he nods. " I think that until you're in the music industry, you really don't understand what it's all about, or how to present yourself or how to market yourself or even to feel comfortable doing any of that. But the longer that I was in it, the more that I realised that it was only for a finite amount of time, and that I was going to eventually move on and go back to this."
Floating on a Dream isn't flush with collaborations – like most solo projects that follow the exit from a successful band. All the vocals on the record are Kaplan's aside from a duet with Joy Williams, one half of Civil Wars: "I really wanted it to be personal. I really love posing and using my voice in a way that isn't just background vocals but is almost instrumentation. I wanted to create a very specific type of sound and I knew I had to do that myself."
Fundamentally, his creative process is driven by solace, and a hope that his audience will find the same comfort he has. "It's the best medicine possible for me," he explains. "When I write, I do it with that in mind – that it can have that effect on others because it has it with me every single day."
Floating on a Dream is released on 20 May via Fantasy