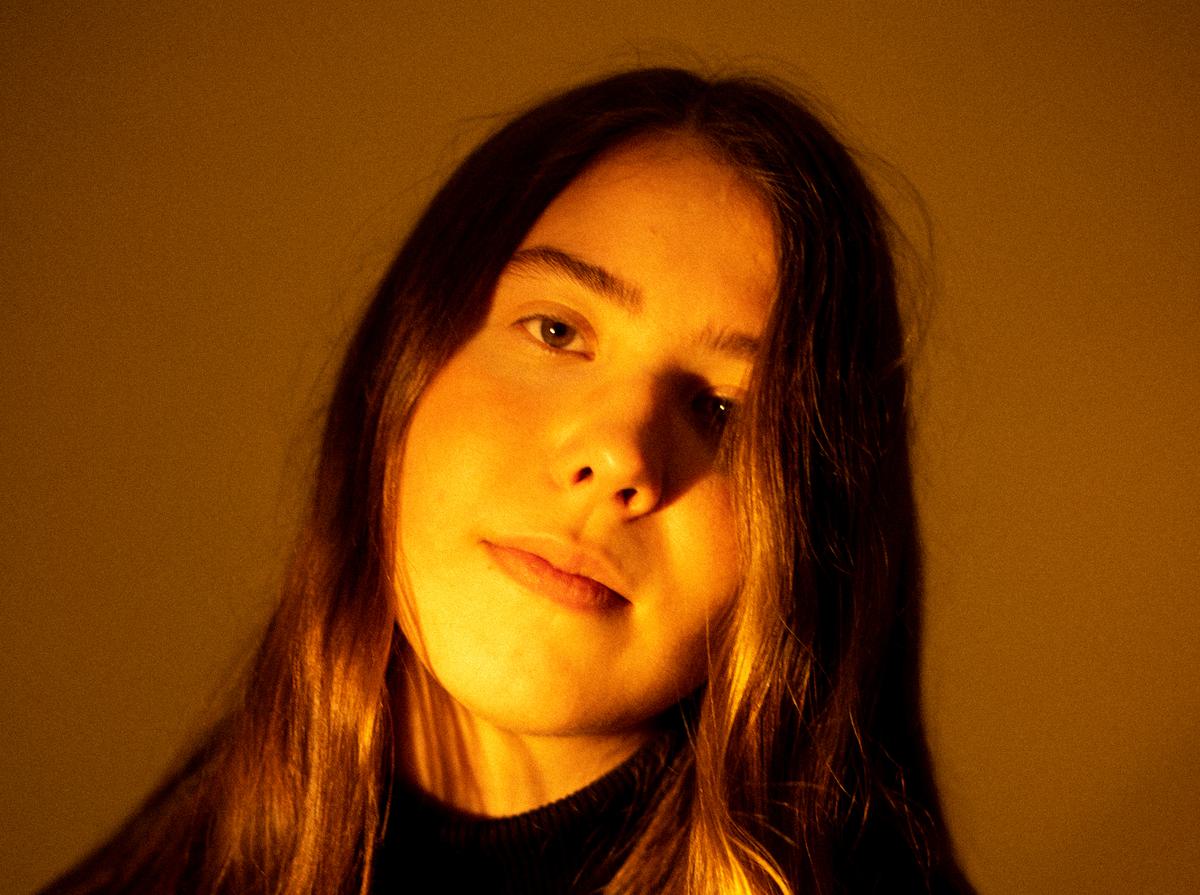 On the Rise

Arny Margret
18 October 2022, 19:00
Cocooned in the blustery surroundings of rural Iceland, Arny Margret never thought her music would reach anyone.

In the Westfjord peninsula of north-western Iceland where Arny Margret grew up and currently lives, there's a lot of time to think. Years of long, dark, difficult winters proved to be the perfect ingredient for developing Margret's quiet, searching, folk songs. In the solemn solitude of Iceland's darkest months, Margret found a welcome escape in her guitar, discovering songwriting as the clearest way to express herself. "When you're with yourself, or by yourself, you just say everything you have to say, and you're so honest. It just comes out."
Though Margret didn't grow up in a musical family (her parents own a bakery in her hometown) she and her siblings attended music school for all of her adolescence, starting off on piano at the age of six. It wasn't until she was fourteen that she picked up the guitar, after deciding on a whim to try out a beginners class at her school. "I think that was the beginning," she confesses. Not only was Margret introduced to a new instrument, but for the first time, she was developing her own taste and emotional connections to the music she was listening to. Margret cites Gregory Allen Isakov as having an incredible influence on her love of music in those early stages. "I think his music was the start of everything. I started listening to him and then I was like, 'Wow.' His music was actually what did something to my brain I guess."
After that first guitar class, Margret continued to teach herself guitar, mostly by looking up the tabs and chords of her favorite songs. While her parents worked, she practiced covers alone in her room. "I was really shy about it," she admits. "Nobody knew, and I think it took me a while. I didn't think of myself as a singer at all. I think that came a bit later. I was always trying, and just doing it without anybody knowing."
Margret continued to play secretly in her room for three years before ever singing in front of anyone – it was a goodbye concert for her former guitar teacher that finally brought her to the stage. When asked to perform, she knew she couldn't say no, but she remembers the intense fear the opportunity brought with it. "It was really stressful. I hated it. But also I think it needed to happen."
By then, it was clear to Margret that songwriting and guitar playing were becoming a central component to her life. In the fall of 2020, after graduating high school, Margret moved to Denmark to attend a folk school and practice music. Scattered around Europe, folk schools serve as creative learning places for young people around the world, free from grades, tests, or typical academic achievement. The intention is instead focused on fostering a vibrant creative community amongst like-minded people, in an environment gentler and more personalised than highschool or university. In the music program, Margret spent her time practising songwriting, and playing in a band. The experience proved to be transformative for her, and she wrote many of the songs on her 2022 EP Intertwined, and forthcoming album, they only talk about the weather. Unfortunately, she was not able to attend the spring semester because of Covid lockdowns, and was forced to return home.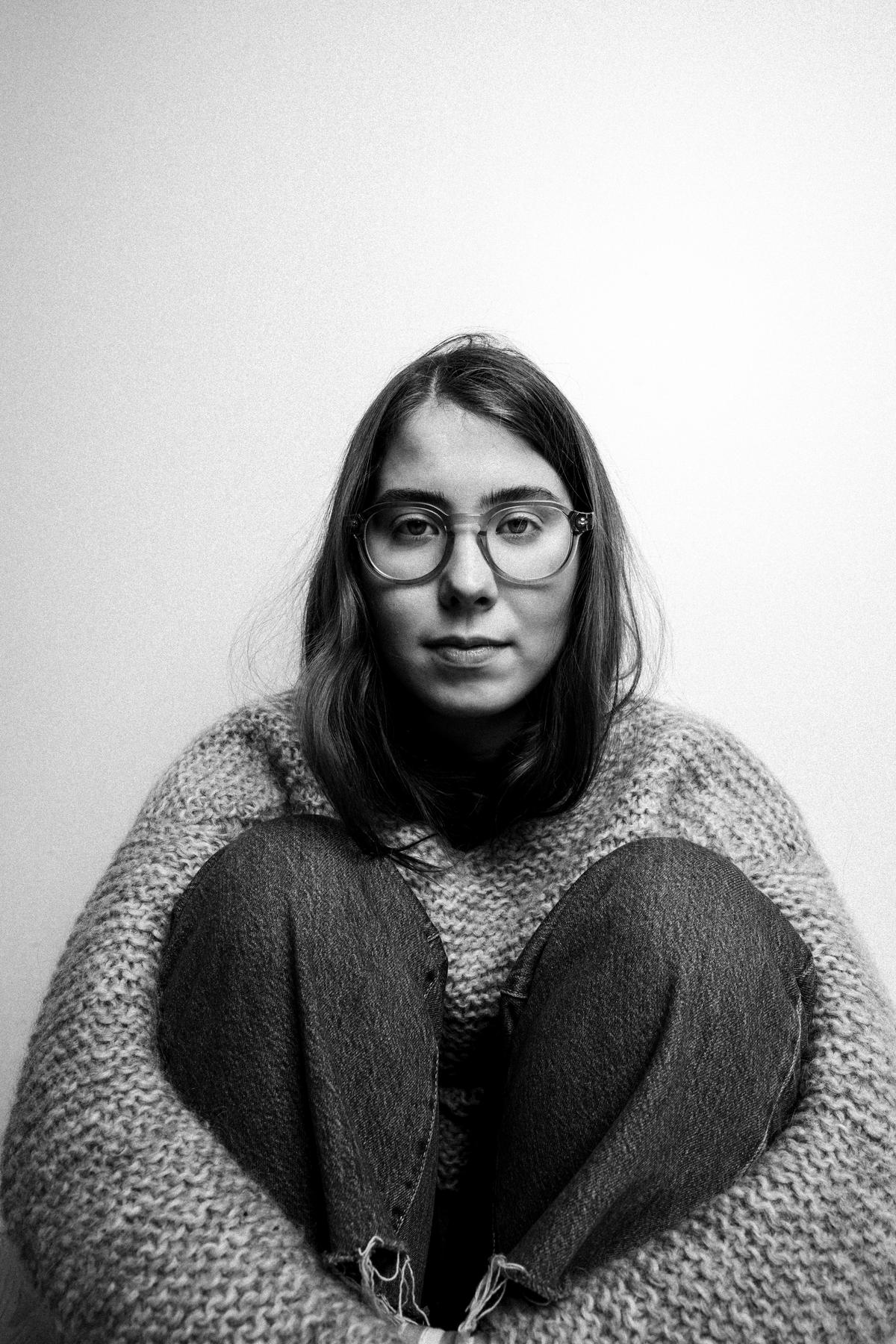 She describes her time back in Iceland grimly. "I was like, 'I really want to go back but I can't go because everything's closed and I miss my friends.' And the winter was so harsh when I came back – just dark, and sad. 'What do I do right now?'" She decided to keep writing.
While Margret never intended to structure her album around the weather, she admits it's hard to ignore living in the place she does. "I've lived in this town my whole life, it's up in the west, and the winters and the weather…they're really dramatic. Like if it's windy, it's windy. And if it snows, it's crazy. Also when you're there, the weather is a very important part of everything. You can't fly in there unless the wind is in a special [direction], and if it's over [a certain speed]. Sometimes you're just locked in there because of snow and they can't get it off the roads. You always hear the wind, or avalanche warnings. It's just a big part of everything I guess."
Traces of her blustery surroundings are found throughout the album, with both nature and weather patterns used as a window to process what's going on around her. A heavy, aching melancholy hangs over many of the songs, indicative of Margret's lonely months spent back home.
In the end, it was an innocent declaration in her journal, and a lucky run-in with an old friend, that led to the beginning of Margret's professional music career.
"In April, I wrote in my book, 'I'm gonna make an album. By myself.' That was just the plan. I was like, I have to do something. This is really boring. But I just wrote it down. I didn't mean anything to happen. But that's the weird thing about it."
That summer, Margret signed up for a Battle of The Bands competition, travelled to Reykjavik, and reached out to a musician friend of hers about working together on some of the songs she'd been writing. Instead, that musician introduced her to Guðmundur Kristinn Jónsson, better known by his friends as Kiddi, who invited Margret to his studio to record some demos. She recorded 10 demos, but accidentally left all of her lyrics on the floor of the studio, and bashfully had to return a few days later to retrieve them. On her second visit, Kiddi asked her if she had any more songs. "I played 10 more songs for him, and then he was like, 'Do you want to do something with this?' And then I just recorded the album in like three weeks. It just happened like that. Really fast and out of nowhere."
Despite her timid beginnings, and the unexpected fruition of her album, the now twenty-one year old musician has quickly grown comfortable in the spotlight, and is eager to keep up her growing momentum. "I want to do another album," she says with a smile. "But it's also fun playing. I've gotten more used to it. After a little bit of a break, I really want to go back to it."