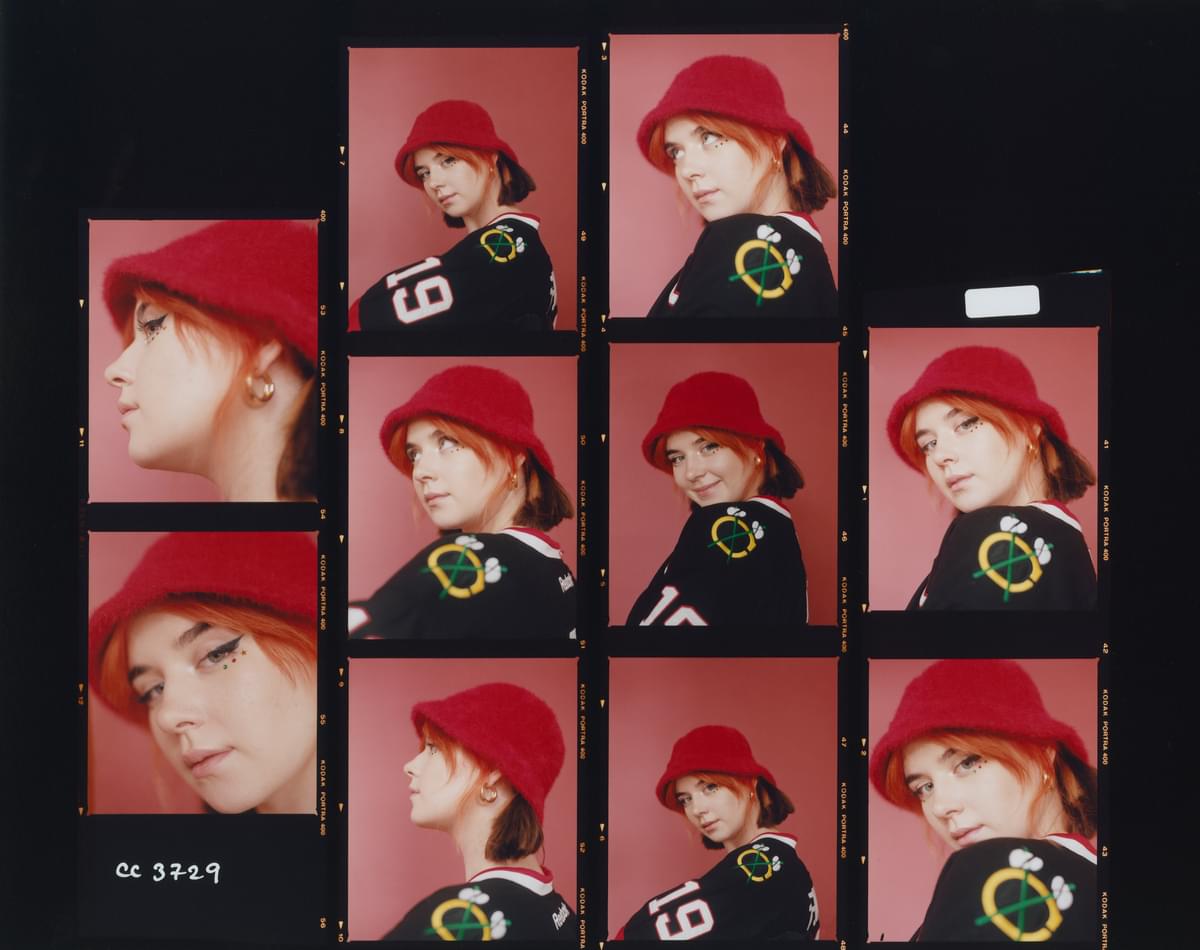 April is the rising star working out what it means to be an independent artist in the digital age
23 May 2020, 08:00
Having made the transition from SoundCloud cover maestro to one of the most promising artists of the current bedroom-pop zeitgeist in little over a year, the Irish musician's music has a real universal appeal.
April's aptly titled debut EP, New Conditions, amassed a million streams on Spotify in just over a week. The end product of a multi-faceted personal drive; part blue sky creativity and part ingrained intuition for industry savvy.
That is to say the 21-year-old Kildare native has managed not only to create, curate and hone a sound with instant immersion on her recorded material, but has packaged and marketed it in such a way which has set her well apart from the gully of would-be bedroom pop supremos.
She doesn't seem all that phased by it either. When asked about how the past year has been from her perspective she laughs: "Crazy, it came out of nowhere so I didn't know how to take it. It's been great, it's exciting, it's always exciting."
One might expect a follow-up to this sentence but it doesn't come. Those two lines end up being pretty much all April shares about the surreal experience of earning a quarter of a million monthly listeners less than a year after you've shared your debut single.
Before that, April was primarily doing covers on SoundCloud — a platform perfect for the artist's pared back takes on material from Travis Scott, Gus Dapperton and Lana Del Rey. Her version of the latter's "Hope Is A Dangerous Thing For A Woman Like Me To Have" feels as spiritually resonant of a tribute to the New York artist as one could ever come across.
"I've actually never thought about where I found SoundCloud and why I put it [early originals and covers] up there. I don't know. I'd been writing songs for ages and then one day I was like, 'God, I need to put them out' cause I was holding it back so much."
Vocals over type beats and free-to-use instrumentals uploaded by aspiring producers, often in the style of a prominent recording artist, is a SoundCloud staple. Although this method of songwriting is diminutively looked upon by more puritan music communities, it has often been the genesis of an artist's transition from covers to originals. April typifies this modern phenomenon, describing the hunt for beats on YouTube deep dives as "a great way to start writing songs."
Having formed the basis of a sound through trial and error, finding out what style of beats worked best with her voice and lyrical diction, April decided to focus on original composition from the ground up. With an emphasis on fuller arrangements and a noticeably more nuanced sound, she explains: "I got on GarageBand and I started playing a few chords on a keyboard and then getting beat samples from Splice and I've kinda just done that ever since."
The four songs which ended up comprising New Conditions have a noticeable leaning towards R&B. April mentions how incorporating sounds from that world was an all-organic process. "I like a lot of different music styles... It's easy to make these kinda R&B, lo-fi songs. Well, not that it's easy, it just kinda happens more naturally."
"Naturally" is the imperative word to take from that description as April's music radiates sincerity. She is someone who was nervous when first meeting her producer because as she puts it, "I'm so used to working by myself."
There's an overarching vibe from our conversation; a feeling that April is still very much in the process of ironing out the day to day life of being an artist. "I've got no structure to writing things...There've been times where I haven't written anything for a couple of weeks. Then one day, I'll write like three songs in a few hours".
Quizzed on whether those dry creative spells make her worry, she hesitates for a moment before contemplating: "I used to. I was there [in a state of worry] for the first two weeks of quarantine but I've kinda just realised that you can't let that happen, it's fine for that to happen and it's normal. You kinda just need to roll with it. It's going to come back again."
That last sentence, in particular, sounds a little too polished. Like it's not the first time April has said this to someone else or herself.
"Visual stuff is really important to me...You're always going to remember somebody you see online who sticks out in that way."
Rolling with it, inherently passive, is not a trait you'd associate with success in the modern music industry.
While there's no doubt that April's music and lyricism is the foundation upon which her sizeable success has been built, there's clearly a shrewd understanding of how to manoeuvre the industry in our digital age and a calculated approach, with which to do so, that has built upon that foundation.
"Visual stuff is really important to me...You're always going to remember somebody you see online who sticks out in that way. For me anyway, when I see new artists I'm always gonna remember the person who had a cool video and looks different."
Engaging visual media has long been a priority for April. "For a while, I wanted to be a filmmaker. I really like that stuff," she says. It's also something, despite having a small team around her, she places herself directly in control of. "It's something I always wanna take charge of. Like, I'm afraid of that being taken from me; as in if someone ever tried to do that for me. Visual stuff is really important."
April name drops Gus Dapperton and Kojaque as two artists who she believes has excelled at complimenting their music with a visual aesthetic. The latter feels particularly relevant, knowing from first hand experience the effect the Dublin-native MC has had on shaping the standard of multimedia presentation expected from young Irish musicians.
She may have taken inspiration from Dapperton's low fidelity, grainy recordings but her music sounds inherently different. "I kinda try not to listen to other artists before I write a song. I used to. I'd listen to a specific artist and be like, 'oh I really wanna try and like get the same sound as this person' but then I'd end up just making a song that sounded like it was the same as theirs".
Whether it be through a well-defined, hallmark style and tone or through expert visual content and manipulation of various social media platforms, April is both living up to and helping to manufacture the hype around her.
The end product being New Conditions. An independently written, released and promoted debut body of work with a seven-figure stream count in as many days. All this at a time when the industry has largely shut down, with major label albums having their release dates pushed back for lack of traditional promotion methods.
That's the kind of feat that gets everybody excited for an artist's potentially very bright future.
New Conditions is out now.
Get the Best Fit take on the week in music direct to your inbox every Friday