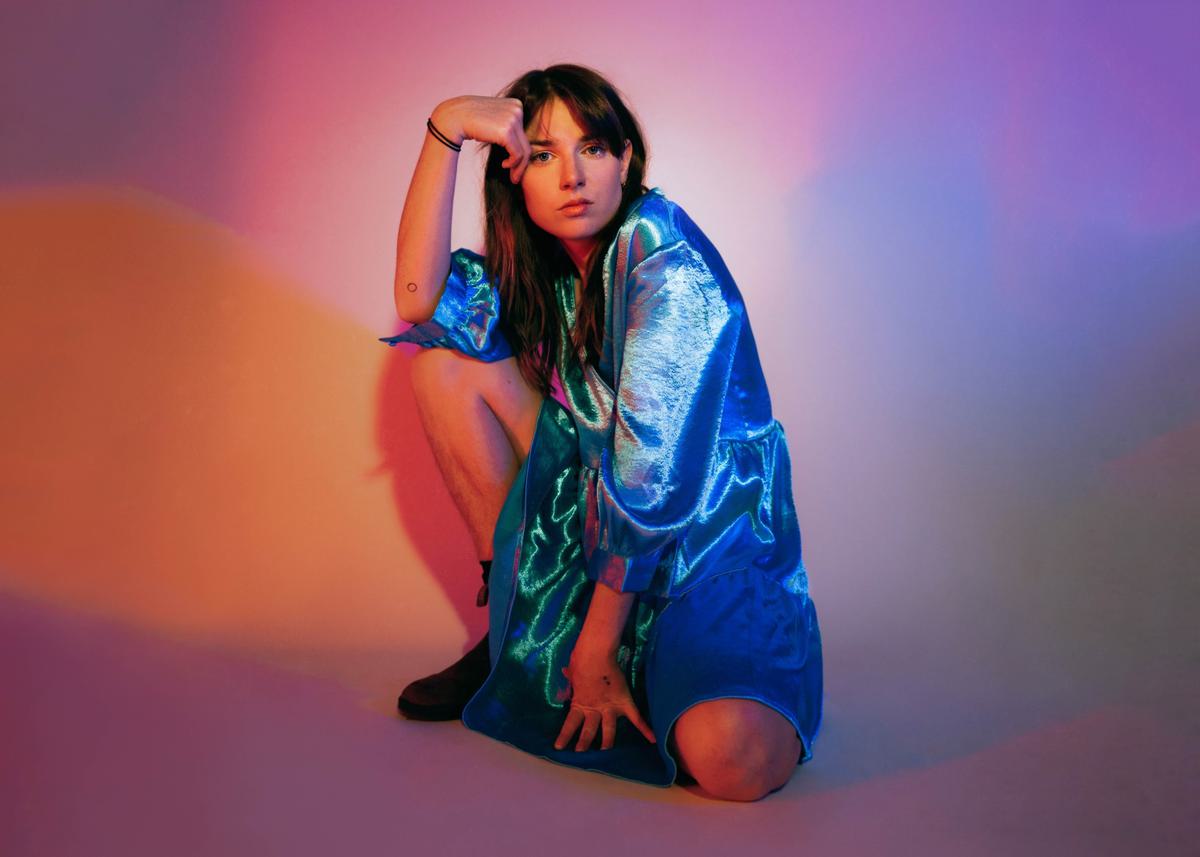 Angie McMahon and the shape of life
26 October 2023, 08:30
Melbourne-based singer and musician Angie McMahon tells Tyler Damara Kelly how she's rediscovering her confidence and revelling in the magic of surrender.
Within the first moments of conversation with Angie McMahon, she references the Chinese philosophy of yin-yang.
At first, the allusion feels like a passing remark with an air of poeticism – it's 8pm on a rainy evening in Melbourne where McMahon lives, whilst the working day has just begun in sunny London. As our conversation deepens, the philosophy of complimentary forces maintaining the harmony of the universe, and influencing everything within in, comes around time and time again.

McMahon wasn't always a spiritual person. She reveals that she was brought up in a Catholic household, but no longer practises religion. "There's a big gap in my life in-between me understanding that I didn't feel good in the Catholic church, to now, where I feel like nature is God and I have so much belief in it," she explains. "I don't really know what I believed in – I know I believed in music, but I didn't really have something to put my trust in."

So how do we begin to shed light on the shadow parts of McMahon's faith system? At what point did McMahon go from believing in music, to trusting the universe? A lot of these musings were uncovered during her late twenties, as she was experiencing her Saturn return – an astrological coming of age and period of intense transformation where you're able to reflect and confront your past, with a deeper understanding of how this new perspective will help you navigate your future.

McMahon grew up just outside Melbourne, along the Yarra River. In her early years, she took piano and trumpet lessons, and taught herself how to play guitar. She lived next door to "free-spirited, very encouraging" neighbours who would invite her over to play with their kids, allowing her the freedom to make as much noise as her heart desired. Her tone of voice is warm and you can sense the reverie as she recalls going to group concerts around the age of four. When McMahon describes a photograph of her first ever performance – "I'm quite young, so you can't even see my head sticking out over the keyboard. You can just see my feet dangling off the chair" – she can't help but laugh. Even if she wasn't technically big enough at the time, McMahon was a natural.

Because of her early induction into performing music, McMahon has never seen any other route for herself. This is the next step of our foray into the levels of yin-yang, where she finds herself at the crux of two opposing ideas. Music has always been the only thing she has ever set out to do, yet her fear of failing has often been crippling. "I think I understand more now that you can't have one without the other, as they feed each other," she tells me. "It's the thing that has taught me so much along the way: what it is to really love and want something." This lends itself to the fear of fucking it up and finding yourself off balance; having no purpose.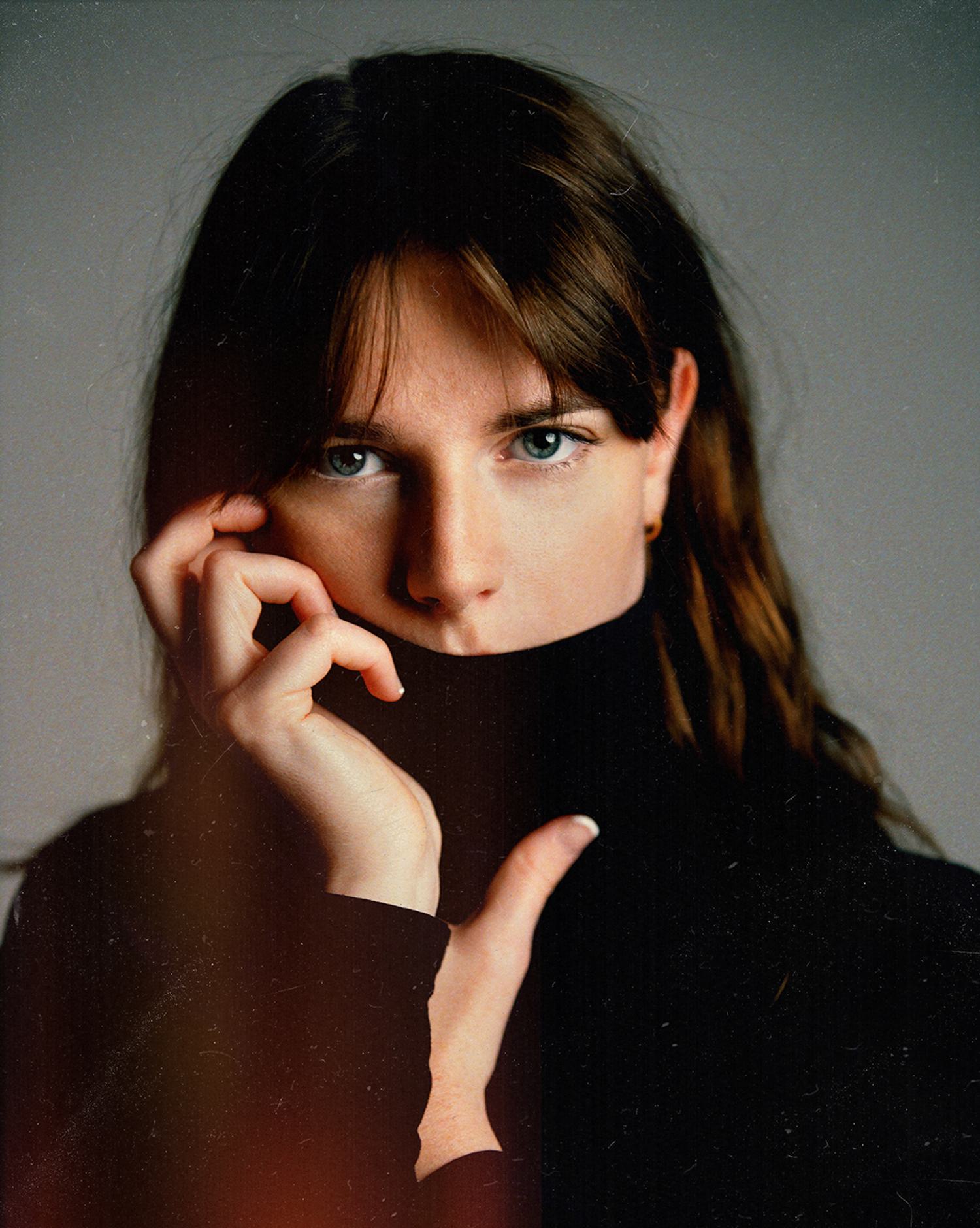 "I remember being around 18/19, when I was starting to play more shows and write more songs. I still wasn't able to give myself 100% to it, and my dad, who has been very supportive of me, would sit me down and be like, 'What are you doing? Why aren't you trying harder? This is the only thing you care about', and I would just cry," McMahon confesses. "I would be so shaken by the idea that I might fail, and it was so intense to feel that at the time. The fear of failing at it has been alongside the dream the whole time. I used to be really scared of acknowledging that, but now I've realised that these things are two sides of the same coin. To me, it's my only dream and my biggest fear."

McMahon spent a few years playing in a Melbourne soul project called The Fabric, which helped her gather all the skills needed as a writer, producer and musician, as well as putting on shows and recording an EP. Through finding her community in the Melbourne music scene, McMahon began finding confidence within herself, and she eventually took the steps to move into a creative venture that felt more authentic.

"I learned a lot about songs, instruments, and collaboration in that setting," McMahon says, reflecting on her time spent collaborating with eight other musicians. She looks back at that period as crucial for her development as a solo artist. "I absorbed what I could absorb, and then separately was in my bedroom, writing deeply personal things that didn't fit that setting at all," she adds.

Angie McMahon's opening statement was the 2017 debut single, "Slow Mover" – a swinging indie confessional about staying up too late and making regrettable decisions based on wanting to please other people. In 2019, she released her debut album Salt, and explains that compared to her subsequent releases, the album was quite a simple and intimate experience because she was finding her voice, writing and producing on her own for the first time.

In the same year of its release, she was awarded the Grulke prize for Developing Non-US act at SXSW. The award honours three artists who are breaking new ground with their work, and has been previously won by Courtney Barnett, Haim and Chvrches. In the time since then, McMahon has played with Pixies, Father John Misty, and Alanis Morissette, as well as embarking on a US tour supporting Hozier, so it's clear that she has been making the right moves with her new-found confidence.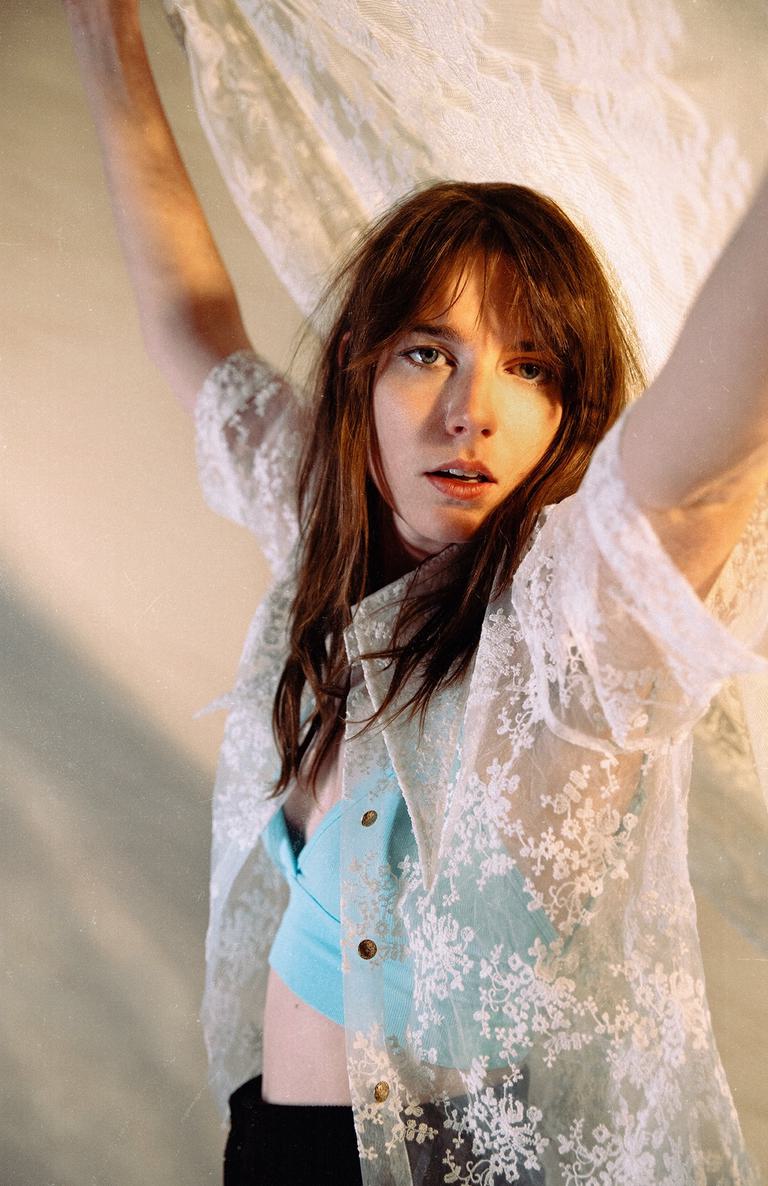 "Where I'm at now, is probably a little bit more balanced," she continues, referencing her second album,Light, Dark, Light Again, on which she collaborated with a team that includes her bassist Alex O'Gorman, non-binary producer Bonnie Knight, Grammy-nominated producer and songwriter Brad Cook (Bon Iver, Waxahatchee, Snail Mail) as well as the studio band which was made up of Bon Iver drummer Matt McCaughan, Canadian singer-songwriter Leif Vollebekk, and Megafaun's Phil Cook.
Where McMahon would've previously been afraid to relinquish control, she's moved into a place where she is more familiar with the idea of surrender. "I still try to keep a firm hold on the creative vision because it feels like my natural state is to try and access the truth in me and then find a way to express and release it. That's not always easy to do around other people, but it does happen naturally sometimes with different bodies in the room."

One particular experience that McMahon looks back on with pride is the day that she invited some of her closest friends to the studio to record "Music's Coming In" – the penultimate track on the album, which celebrates being able to break through the hardships that have previously held you back and blocked you from moving forward. "That was the first time I think most of us – if not all of us – have ever been in the studio when there were no men present. The whole day, there was no man to be seen. We sat down, acknowledged that and then cried about it as it was such a powerful thing to share. It was a really safe space, and the whole intention was to have new experiences with people that I felt like I could trust, and be able to work with the unknown of it all," she shares.

McMahon reveals that the album saw many different forms before it finally began to take shape. "The catalyst that made it land for me was probably the understanding that I had to figure out how to love myself and accept myself because I knew I wanted to make a second record, and I knew I wanted it go be great," she tells me, with a caveat that her explanation may sound cheesy. "It started to flow when I was being really honest in my songs about how afraid I was, and how I was trying to surrender to the pain and breakdowns that were happening in me, rather than trying to control them. I've shifted into a much more spiritual understanding of my job now – to surrender to the divine timing of things rather than putting so much pressure on the songs to be a certain thing, or for myself to be a certain type of artist."

"I want to experience the big, heavy, dark stuff, and absorb that and be able to send it back out without trying to control it and force it to be something that it's not."
(A.M.)
This revelation stems from a period of intense illness where McMahon was dealing with paralysing anxiety, and the debilitation of weaning yourself of anti-depressants. She used to rely on logic and intellect to get her through it, but after a year of intense panic attacks and breakdowns, she found that she could no longer just deal with it in her head. New coping mechanisms such as dancing, running, and Qigong helped her regain control, until a bout of glandular fever left McMahon feeling as though her body had flatlined. Unable to rely on her usual coping mechanisms, she decided just to surrender.

She would go out into her front yard, pull out the mattress of a day bed, and lie on the ground for hours on end, silently taking in the healing powers of mother nature. "I had this virus but also I think of it as a result of trying to hold a lot of things in my body. I was simultaneously dealing with physical and emotional meltdown, and all I could do was watch the trees and watch the sky," she tells me. Before this time, McMahon had only written half of the album, but during this period of healing "Saturn Returning", "Mother Nature", and "Serotonin" were born.

Earlier this year, in June, McMahon released "Saturn Returning" as the lead single from Light, Dark, Light Again. Opening with the sounds of rainfall, which give way to ebb and flowing synths, the song builds in intensity and then dissipates like a storm swelling and then breaking. She sings about acknowledging the need to surrender as opposed to fighting the process, and also forgiving herself for the time spent on stubbornness.

There was no other choice for which song would introduce listeners to the project. McMahon wrote the song with the idea of bottling up the feeling of looking back and seeing what you've overcome, so that you can access it time and time again, and remind yourself of the progress you've made. "I felt a lot of hurt when I made the song, and I tried to inject that energy into it. It felt like a strong intention that I wanted to keep returning to, and I have kept returning to a need to be reminded of it."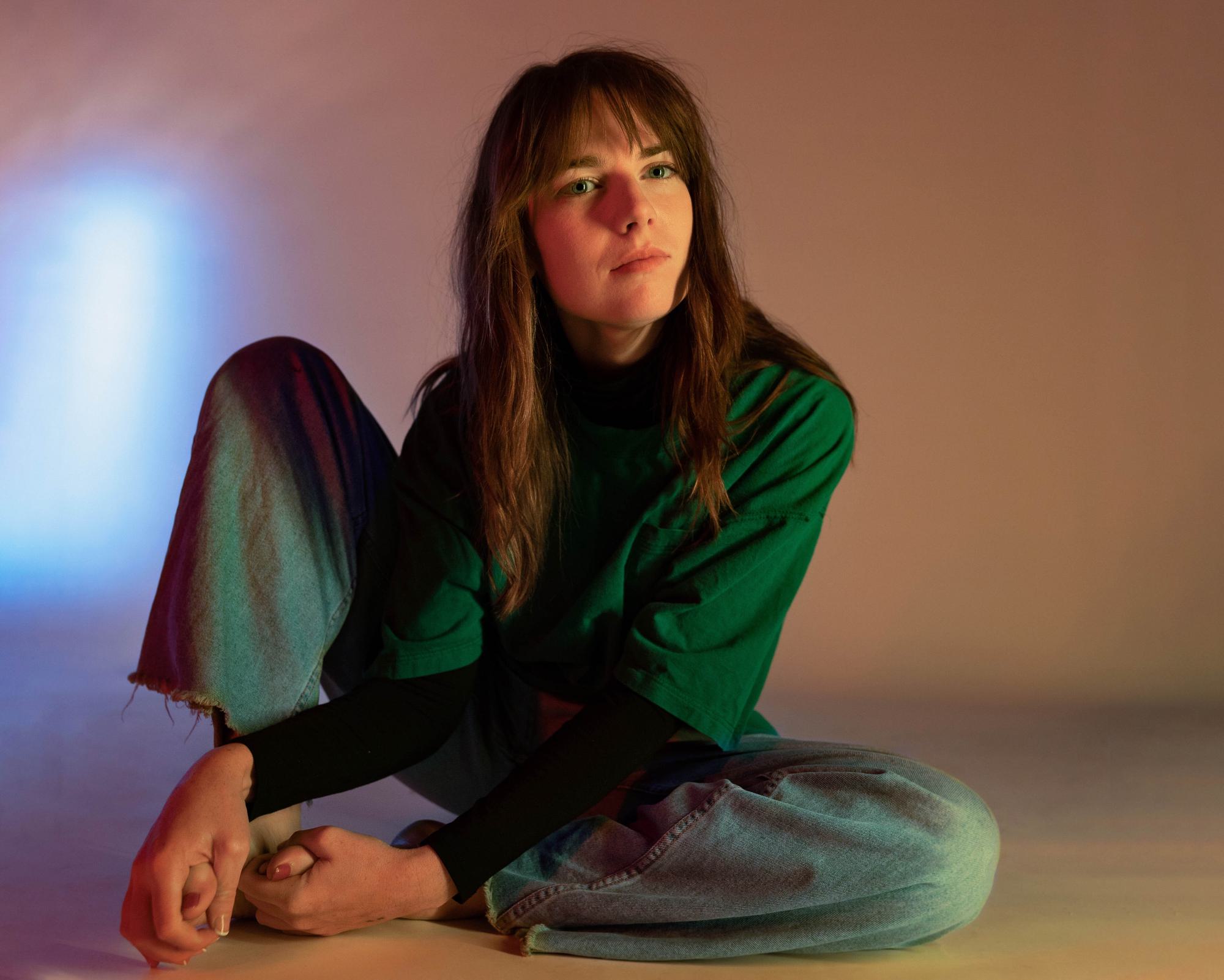 McMahon speaks a lot about flow. Throughout the album, you get a sense that, whilst she's trying to overcome anxiety, depression, and the tumultuous universal shifts of her Saturn return, she's leaning into the catharsis of writing about it, and wants to capture the essence of what it feels to be alive; the tiny sparks of joy that flicker like fireflies on the darkest of nights. "I like the idea of being in flow and following the tide," McMahon muses. "I'm really loving the idea to trust that a wave will come, and you can ride it. Some of them are euphoric, and some of them are devastating, but you can ride it and eventually it will die down. The waves will always keep coming, and we can choose how to face them – whether we want to dive underneath them, run away from them, or go with the flow."

"It's the idea of letting go of the arrogant human mindset that we know what is meant to happen, and that we're in control. That's what I kind of believed and I was really struggling with it," McMahon continues. "I remember in 2020, I was probably stoned, but I was looking at the stars and I came to that quote; the revelation that everything is written in the stars because the stars are already dead."

"While all of my other trusted systems were completely melting down, nature took the place of a lot of things and helped me reconsider what I need to focus on. I figured out that nature is the teacher, and I can trust nature," McMahon tells me, about the almost-spiritual awakening that she found when the daybed was her only means of salvation. "I could watch nature to find out things beyond myself, and beyond my limited understanding as there are these incredible rhythms, patterns, energy and flow that is there all the time." She recalls a murmuration of birds that would appear in the same spot, at the same time of day, near her front yard. Their amorphous movements turned into messages to McMahon who learnt about the transitory nature of existence. This revelation moved her to tears, as someone who is "very intellectual and comes from an academic background".

"Letting Go" sees McMahon celebrating the act of release, and it's also the first moment of optimism on the album. She details coming through the other side of a turbulent time, and feeling prouder of herself than ever. Towards the end of the song, she sings a mantra to herself – "It's ok to make mistakes". At first hushed and unconfident, but as the song progresses, you can feel McMahon convincing herself of her own words. She screams in liberation in the final throes and you can even hear a smile in her voice.

The song started out on the piano, but McMahon tells me that she felt as though she needed something more cathartic to be happening. "I needed to hear those words louder and bigger, and the song was asking for that, so I did just start yelling." Despite having to cancel her small UK/European tour due to a bout of COVID, McMahon has been able to debut some of the songs live in North America, and she's feeling validated in surrendering to her gut feeling. "It has actually been amazing this month, the first time singing that live, because people are really yelling it back. It's a really tangible reward that I'm getting for trying not to control that burst of energy that came through."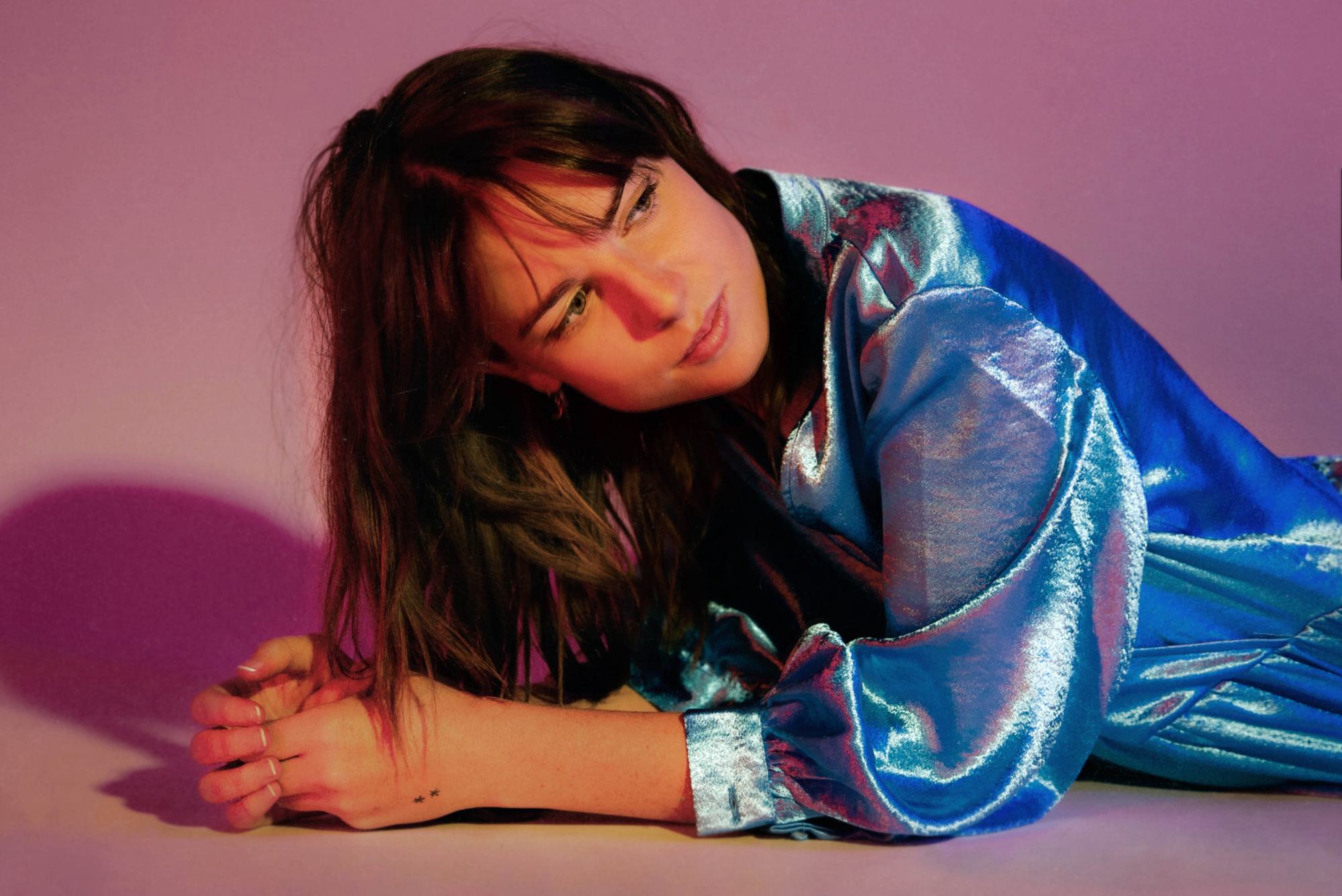 Other mantras come in "Exploding" ("I hope that I'm always exploding") as well as the rebellious call-to-arms "I Am Already Enough" which was co-written with Meg Duffy of Hands Habits. Surrendering can be seen as a negative action, but McMahon highlights the positive, hopeful elements of it with her deep spiritual understanding that in order to heal, we must allow ourselves to truly feel all that's around us, and all that has come before. Music is catharsis, even religion to a lot of people.

"I feel like I have grown into my body and my purpose. I've begun to shed my fear that I'll get it wrong, or not be good enough, because I've made something that is already enough," McMahon smiles defiantly. "It literally has the lyrics inserted into it: "I am already enough". I feel like I have found some answers for myself. There are still more questions, but I feel less afraid and much more able to surrender to whatever the record is meant to be. I haven't felt that before – I've always felt that I was desperate to know what's going to come next, whereas now I think I just trust myself a bit more and the universe."

It is a gift to McMahon to be able to create whilst still in the process of trying to understand your life. She likens it to "trading energy", which has been both a healing and learning experience. "I've been able to be quite intentional about what energy I'm trying to put back out. The opportunity to write songs makes me want to channel that energy in a positive way," she explains. "I want to experience the big, heavy, dark stuff, and absorb that and be able to send it back out without trying to control it and force it to be something that it's not. I want to be able to process it and use it to give shape to my life."

Surrendering to the greater powers that be, has been the ultimate experience for Angie McMahon. "I'm trying to see everything as an invitation to understand my life in a deeper way," she adds. "I'm trying to work with the big unknown of life and make it into something that I want to keep singing about." Light, Dark, Light Again, serves as the physical embodiment of McMahon's road to healing. Was she able to see the light at the tunnel during the process of creating it? Not always. But the album sits in that divine space where it's bigger than herself and her own experiences now. McMahon's intentionality in creating art with a purpose has completely overshadowed any fear or doubts at failure. Harmony is restored.