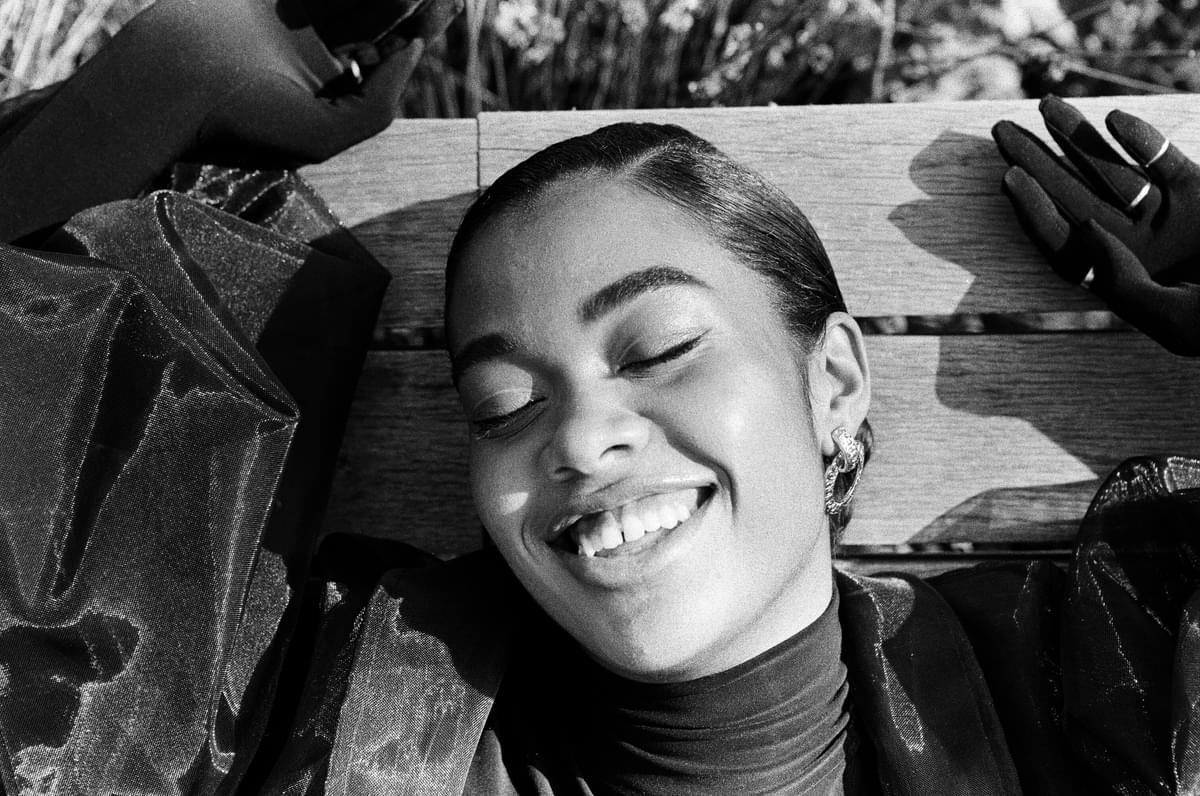 On the Rise

Amber Mark
24 July 2019, 08:46
After turning to music to process her loss of her mother, soulstress Amber Mark has found catharsis and closure through her sumptuous, self-assured R&B sound
"I take a really long time to process my feelings... and I have a really hard time expressing them, so doing it through song is always really helpful for me to understand exactly what I'm feeling."
For Amber Mark, creativity is personal. Ever since the neo-soul songbird broke onto the scene back in 2017 with her Indian-inspired love letter to her mother, 3:33AM, she's worn her heart on her sleeve. Twisting together narratives from her own personal experiences – ones that even those close to her may not know about – she feels most comfortable sharing those life lessons with listeners who are learning them too. "I quickly learned that I expressed to music the most," she says. "Everyone deals with situations in their own way, and it's nothing to hide. I think it's important I express that, especially in my music."
After the passing of her mother, Amber used her debut EP as an emotional outlet and a form of celebration for everything that she was. "My mom was amazing. A free spirit, very hippy vibes, born and raised in Germany in a Christian family but then in her mid-20s she started falling into Buddhism." She took Amber across the world with her, to Germany, India, Asia and beyond, allowing her to soak up the sights, smells and music of different cultures and introducing her to the world of the Buddhist faith. "She gave me this really beautiful childhood of being raised in all these different cultures," says Amber. "I absorbed as much as I could. I loved it."
As a result, 3:33AM became a stunning fusion of minimalist funk, vocals drenched in the soulful tones of Ella Fitzgerald, traditional Indian instrumentation and Western lounge, tied up with gut-wrenching lyricism. "That was the goal with 3:33AM, doing some sort of hybrid." It's hard to pin down exactly what genre Amber Mark fell into, but she managed to pull from all these aspects of her life, perspective and experiences and create something truly different. "No matter what, I always take from things that I've experienced," she smiles.
In 2018, Amber released Conexão, a magnetic four-track EP that recounts a relationship from first bloom to wilt. It graduated from the themes of her first record, exploring a different relationship under her carefully detailed eye. The personal nuances of "Love Me Right", so intimate yet universal, told the story of one of Amber's romantic relationship in its fading moments, where everything started to crumble and the pieces wouldn't fit back together. "I really thought at the time that I wouldn't experience that feeling of such intense love after my mom passed away..." Amber admits. "But then I came to the realisation that I would experience it again; it would come and be just as intense, but in a different form, a new shape."
Conexão shifted her perspective of what love was in a world without her mother, and she found the heartbreak, the romance and spirituality of best translated through her music. "Even towards the end, when [my partner and I] were really fighting a lot, I would never really talk about it because I felt embarrassed. I felt like a failure." Music was, for a young woman struggling to come to terms with romantic loss, her form of therapy. "It felt like I was understanding what I was doing and dealing with it, and letting go. It definitely felt like a relief." After the relationship ended, those lessons she learned in her therapy sessions came into play. By the time she reached the final track of the EP, "All The Work", she wrote about confidently rejecting an ex who'd crawled back to her after he saw she was prospering. "At the time you really think that you can't experience something better than that. Going through all of those things helps you to learn and grow and understand yourself and come closer to internal happiness."
Amber's new-found strength has been on display since she released wildcard "Mixer" in April this year. Oozing confidence, Spike Lee-levels of swag and 80s funk-infused rhythms, it stands out as more of a traditional pop song than a heartfelt ballad. "It was more of a fun song to do. I didn't have so much of a personal connection to it at the start, but later on once the song was complete, I really found that it related to me." This was less for her, but more for us; a track that reminds us that Amber has diversity, range and a surprise or two up her sleeve. "I just wanted people to hear it, to jam to it," she beams.
Much the opposite is the case for her latest single "What If"; a hark back to the 70s slow jam, dripping in jazz riffs, elegant and lofty falsettos and a gentle storm of strings. On the hook, she begs the question, "If I never felt heartbreak at all / Tell me how I would know if it's love?" It's not a new story: you have to experience real pain to understand what it is to be happy. But by weaving subtle personal nuances into the production, and defining the song's core drive by her own failed relationship, she tells the story in a completely different light. "It was the relationship that I dealt with through Conexão, and once we fully ended it, there was no going back," she reflects. "Then, with time, you realise that it was the best thing that could have happened and you're just thankful for everything that you went through with that person. Eventually, you realise how much happier you can be in other relationships."
With a stunning new LP in the works, and listeners who deeply connect with her intimate experiences, the only way is up for Amber Mark: whether she believes it or not. "It's pretty surreal for me, what is happening to me," she admits. "Because there are so many artists that I like, listen to their music on repeat and I connect to their music, and it's just, it's pretty crazy that I am that person to some people. I really can't believe it."
Amber Mark's new single "What If" is out now
Get the Best Fit take on the week in music direct to your inbox every Friday