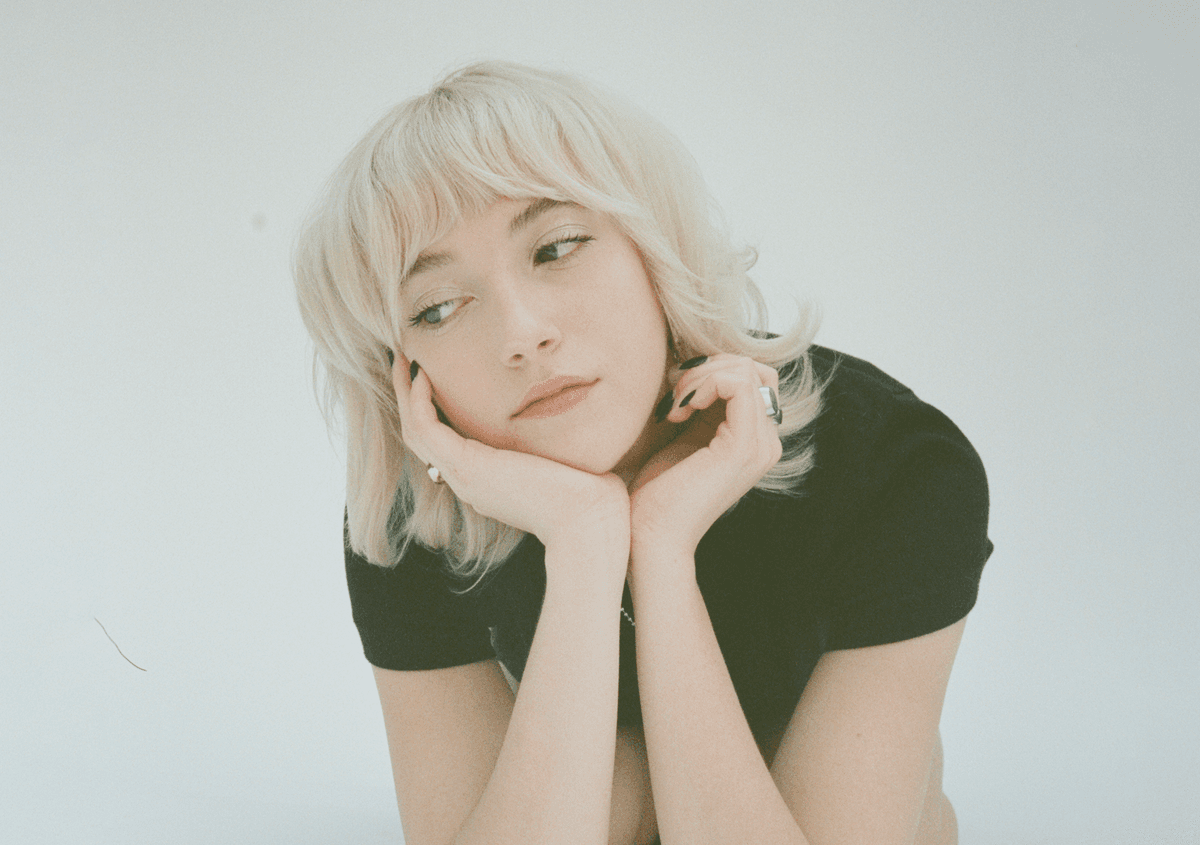 On the Rise

Girlpuppy
01 November 2022, 09:00
Comfortably candid, Girlpuppy is accepting honesty in all its forms as she ushers debut album When I'm Alone out into the world.

Atlanta-based songwriter Becca Harvey, who records under the moniker Girlpuppy, laughs often during our conversation; throwing her head back and letting her body lean with it.
As we discuss her upcoming debut, When I'm Alone, nothing makes her laugh as hard as the mention of a line from new track "Swallow". It's situated halfway through, a tale about spilling one's guts in the midst of infatuation – bookended by 11 other songs just as frank in their lyrical nature. The line? "This is so embarrassing / I tell everyone everything." It's an unguarded admission, but it doesn't stop her from continuing to confess.
"Listening to the first mixes of the album, [I noticed that] one of the words I sang the most was 'embarrassing,'" Harvey explains, smiling over Zoom. "Which I found so funny, because then I was [saying to myself], 'Why are you writing about it then?' I feel like it's common in music now to avoid sincerity or to make a joke out of a sad event to cope. I still do that too, but when the words are humiliating, I can't help it. I don't know what I would do if I couldn't do it."
Those moments of weary self-reflection come up frequently in Harvey's writing. On fourth single "Teenage Dream," she professes her wish to die "like Elvis" in a bathroom, "with my hair done and all my clothes still on." Even after praying for that undemonstrative demise, she goes on to recount a painful breakup with candour before the track's end, letting her gossamer voice dip with a swirling refrain of "Leave me, leave me" that hypnotises as it repeats.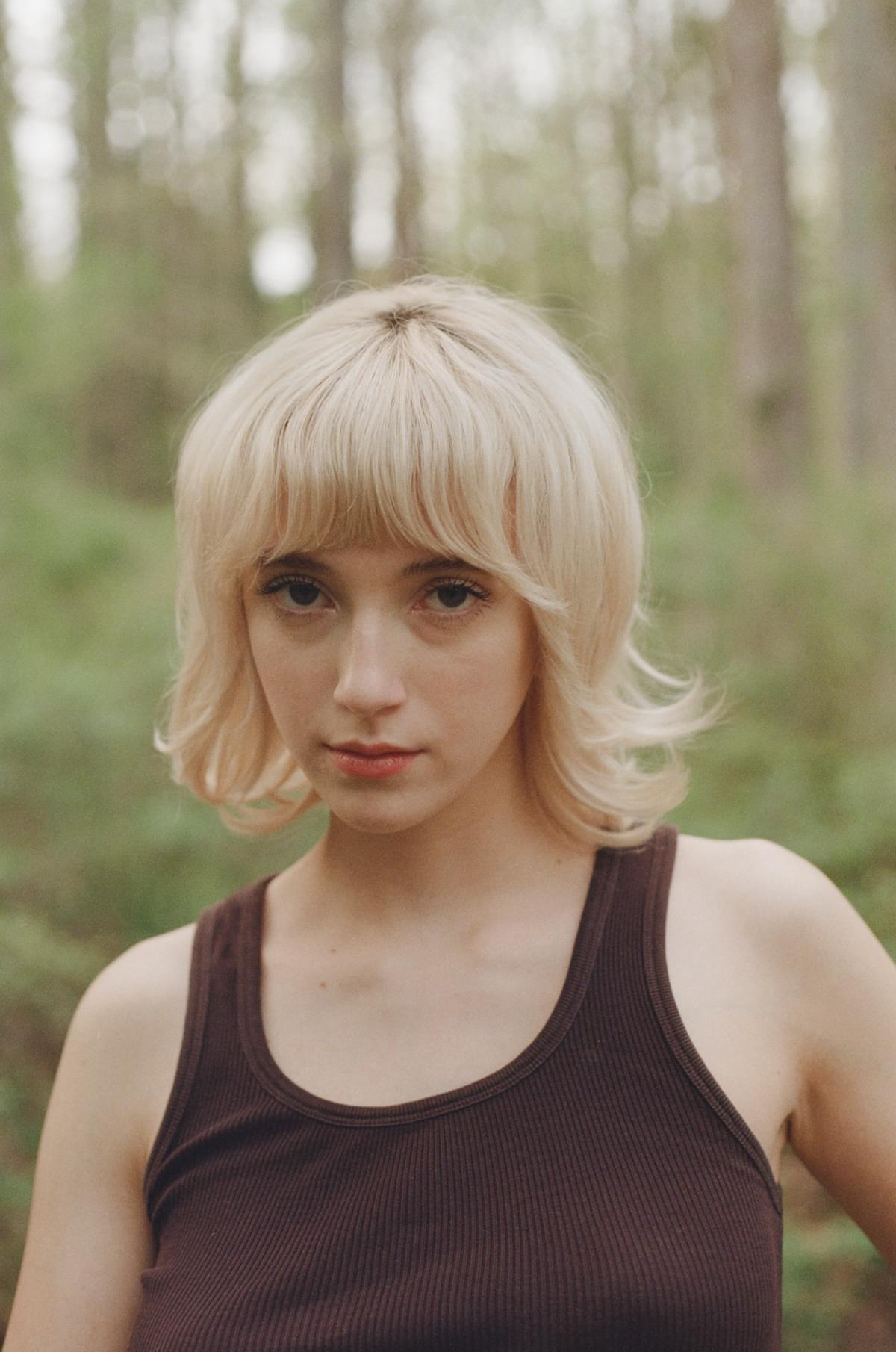 That dissonance has existed since Harvey first garnered attention with her 2020 debut single "For You", released mid-lockdown after leaving her job at a bakery. Deciding to try her hand at recording the songs she'd penned, she released her Swan EP last year, produced by Phoebe Bridgers collaborator Marshall Vore. The collection of tracks, released via Royal Mountain Records, proved a knack for intertwining earnest lyricism with an instinct for pop hooks. For Harvey, if that release had required her to strip the truth to the bone, she knew it'd be crucial to start dissecting marrow in the writing process for her first full-length project.
Comparing to her lyrical approach on Swan, which she describes as "saying 'I'm the victim' and blaming one other person for everything," Harvey views When I'm Alone as an exercise in confronting the person in the mirror for the first time. "It feels like I'm pointing the gun at myself," she says. "I've changed the way I think in a year. Being in your 20s is crazy, because I'm 23 now and I can't believe the way I thought when I was 22, you know? I feel like I've changed so much." In her quest to capture those changes exactly as they happened, she recruited guitarist Sam Acchione – whose work with Alex G and Tomberlin she'd admired – and Slow Pulp's Henry Stoehr to co-produce, first embarking to Hidden Fortress in Philadelphia to begin work in December 2021.
Quickly realising the studio wouldn't be a good fit in the long haul, Harvey stayed for only four days to test the space before deciding the "freezing warehouse" wasn't conducive to the atmosphere she wanted. Even so, two of the tracks recorded there made it to the final cut. Harvey recalls "Destroyer" in particular being a track that came together quickly, remembering the session as "the day I thought, 'Oh, I'm going to be fine. This is going to work and I'm going to be able to make it with these people'... I knew that they would make any place a comfortable, secure space to create in."

In February, the group travelled to Thorn Hill, Tennessee for a three-week writing and recording period. "I kind of intentionally waited to write anything," Harvey remembers. "I didn't really have any melodies. It's easiest for me to write lyrics when I feel like I'm being forced, so if there's a melody that I have to come up with lyrics for, I can do it in 20 to 30 minutes, very fast." This method prevented Harvey from over-editing, resulting in the candid lyrics heard on the finished record, while the isolated environment (and lack of neighbours) allowed the collaborators to immerse themselves in the creative process.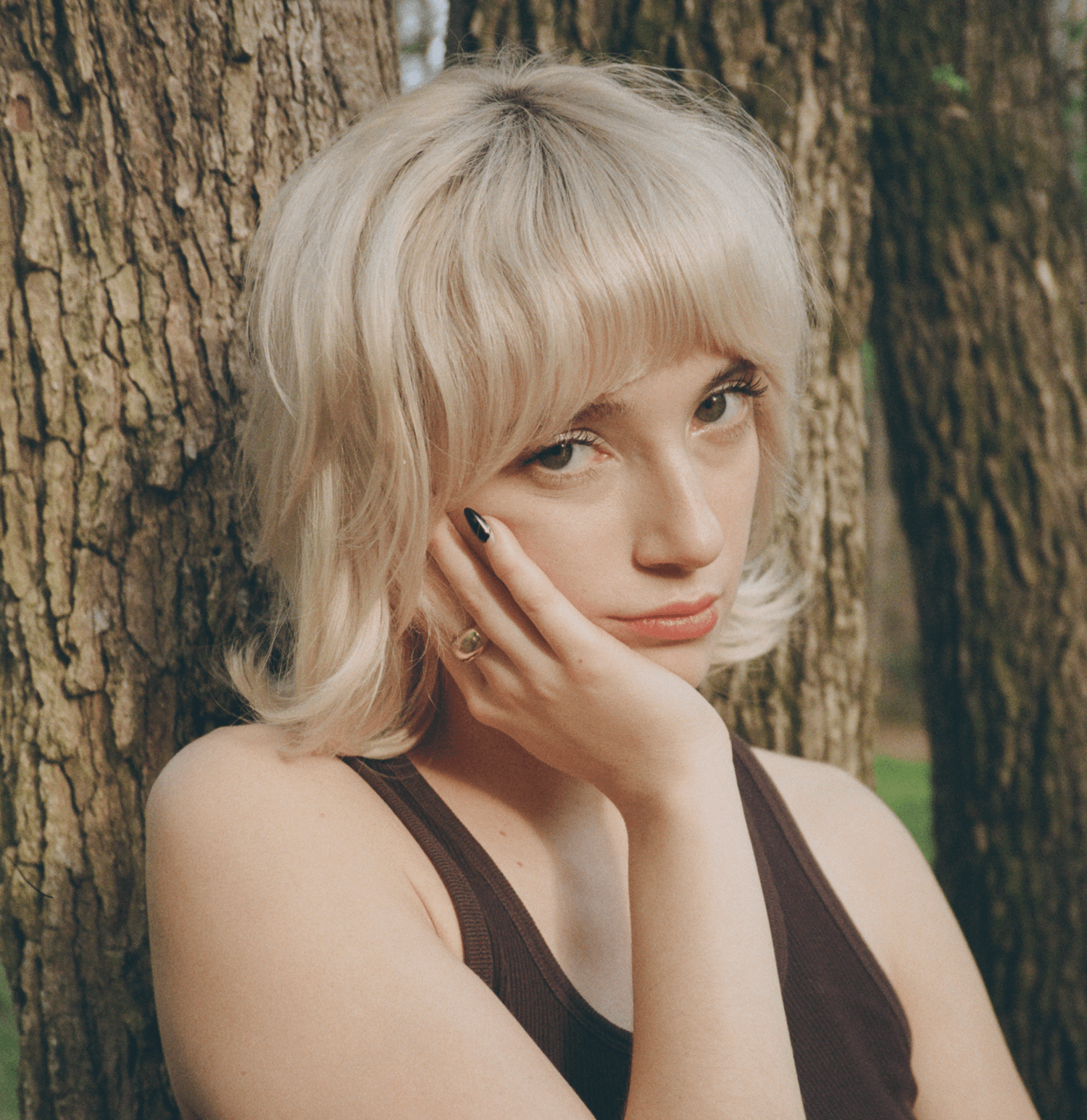 Even as Harvey's words cut, the music comforts, sprawling out to combat the icy reality of even the saddest songs' sentiment. "I was listening to so much Big Thief at the time," she says of the music she had on repeat leading up to the sessions. "I was revisiting my Grizzly Bear phase because Grizzly Bear's been my favourite band for as long as I can remember. From October to March, all I listened to was Father John Misty, Bon Iver…. I keep referring to [our inspirations] as 'mountain folk.' You can tell [When I'm Alone] was made during winter."
In the vein of those sonic references, the album is populated by layered acoustic guitars and barely-there backing vocals that slowly envelop the listener in sound rather than confronting them. From the introductory strumming and percussive rattling of brief opening track "Final Girl," which conjures an image of Harvey with sword in hand to meet whatever emotional demons stand in her path, there's an organic warmth that complements the sweet slide of her vocals. It can be heard in the dreamy keyboards that carry the lilting, wide-eyed devotion of "Emma Marie," the melancholy strings on "Somewhere" and the piano lines weaving into the skipping rhythm of "I Want To Be There." "And I know that it's wrong / but I always think about it / What if I did what I want / And felt nothing?" she sings on the latter track, letting those delicate musical subtleties swaddle her as she battles with her uncertainty.

These flourishes add colour to even the bleakest of Harvey's reminisces: "Revenant" in particular recounts an abusive high school relationship, letting a tremulous string line accompany its disarming, almost conversational lyrics. "Why'd I even choose to let you in? / It's embarrassing to remember it now that I'm 23," she sings to her subject, "I wish I knew how to forget everything that's ever happened to me."
"I'm years out of high school, but it was something that I had never written about or even tried to express in music and I felt like I needed to," Harvey further confesses of the song. "I may have been over it when I wrote it, but I needed to write that for 17-year-old me. The whole album is about being so alone, but it's cool to listen back and not be in the same place and feel so happy that I was able to write about it. It really is like journaling. Everyone fucking says this, but the music lives forever. 10 years from now, I'm gonna be like, 'Oh, this is how I was feeling when I wrote the song,' and I think that's sick."
She cites Leonard Cohen, Lana Del Rey and Taylor Swift as lyrical influences, referring back to her constant drive to write honest, detail-oriented lyrics still steeped in the universal. She goes as far to reference it on final track "Permanent State," a thesis statement of a song tying the record's themes together as it culminates in its soaring bridge: "I hate writing songs / All these words and memories I have to recall / They're so hard to write down and make sound clever and beautiful / Like no one's ever heard them before." Though it reads like a cliffhanger, Harvey cautiously feels like she's accomplished her mission.

"I'm so proud of all the lyrics because 98% of them, besides maybe two lines, were written completely by me," she beams, though her smile turns wry as she jokes, "I hope that they know that I can make more music than just 'sad girl indie.' I love all of the artists who [fall under that category], but I want to branch out and do something different. I just hope people will still like it even if it's weird."

Though that sense of loneliness permeates every second of When I'm Alone's runtime, Harvey stresses the importance of connection with whoever might be listening, just as she's connected with the aforementioned lyricists she so adores. "I do think about it like, where might someone listen to this?" she wonders, ever curious. "Is this a car song? What will this sound like live? Would this be good in a movie?" With the debut chapter closed, she hesitates to make a final, definitive statement about the record, perhaps remembering her own advice to herself about giving too much away. Eventually, she laughs one last time, letting embarrassment take a backseat: "I hope people can relate to it in some way." She lets another genuine smile slip. "It just feels nice to be heard."
Get the Best Fit take on the week in music direct to your inbox every Friday