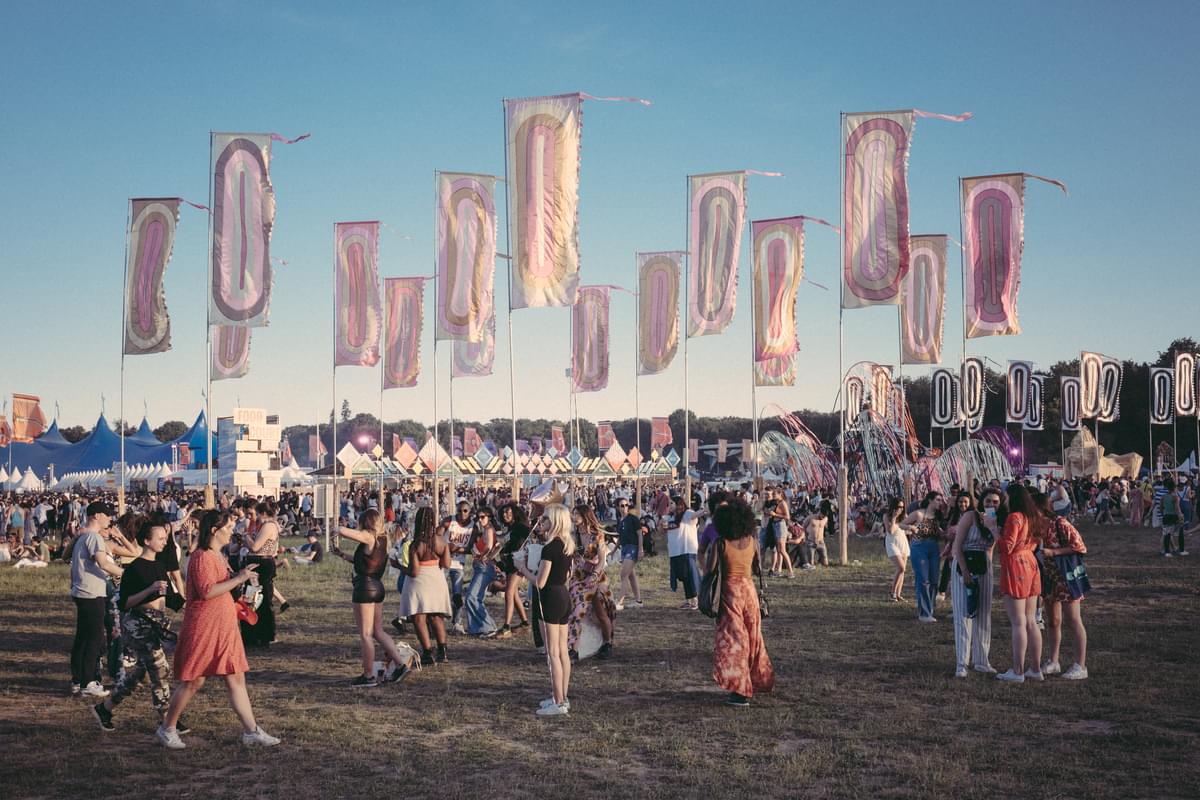 We Love Green looks to lead the way in sustainability at music festivals
26 May 2022, 15:00
For three days next week, Paris' We Love Green returns for a 10th-anniversary event at Bois de Vincennes, striving to make music more environmentally conscientious.
A microcosm outside of daily life where people come together, hear and see new art forms, and exchange and discover new ideas, event organisers have long had milestones to celebrate and strive towards. Yet, with more of a focus on going green, the festival experience is now being modelled on a bigger picture – considering the impact of everything from infrastructure and transport flow to waste and water.
Amongst the growing awareness of the climate crisis, We Love Green first arrived on the scene in 2008 with its name offering an immediate reflection of its values - ecology, diversity, and commitment. Its first edition took place in Bagatelle, in the Bios de Boulogne, which Sustainable Development and Content Manager Marianna Hocquard tells BEST FIT, "allowed the festival to be co-created with the managers of this botanical garden, and helped guide the approach towards a light, energy-efficient festival."
This has since been the DNA of We Love Green and its unique operation. With the power to make profound changes and pioneer new solutions in sustainability, their lifelong commitment has led WLG to be the only festival in the world to operate using 100% renewable energy and they've since become an eight-time recipient of A Green Festival's 'Outstanding Award'.
On-site, it's best practice too – zero single-use plastics, 100% locally sourced and organic food stalls (50% of which are vegetarian), and entirely compostable cutlery and plates – which comes with strong support from festival-goers. "We receive a lot of very positive feedback on our different actions, animations, contents and conferences," Hocquard continues, and with the number of attendees increasing year on year "it reinforces the idea that our efforts are not in vain."
"The biggest sustainability challenge is to raise awareness among artists. Indeed, some of them are already aware of the environmental impact their touring can have and are trying to reduce it as much as they can; but as a festival hosting international artists, we have the opportunity to raise awareness even more and encourage them to change their way of touring long after their visit."
This dynamic is present amongst stage curation too; with a heady balance of homegrown and international talents. Joining headliners Gorillaz on the opening night are Jorja Smith, German electronic group Moderat, and French drill artist Ziak, before the event sprawls out into an eclectic mix of R&B, electro, pop, and rap throughout the weekend from the likes of Angèle, Disclosure, Slowthai, and Greentea Peng.
"We invite them to adopt lighter logistics" Hocquard concludes, and with the ability to calculate the carbon weight of the artist's journeys and "offer them the opportunity to compensate for their trip by donating a small part of their fee to renaturation or environmental protection programmes," it's an incentive to keep spirits high, but footprints low.
Get the Best Fit take on the week in music direct to your inbox every Friday