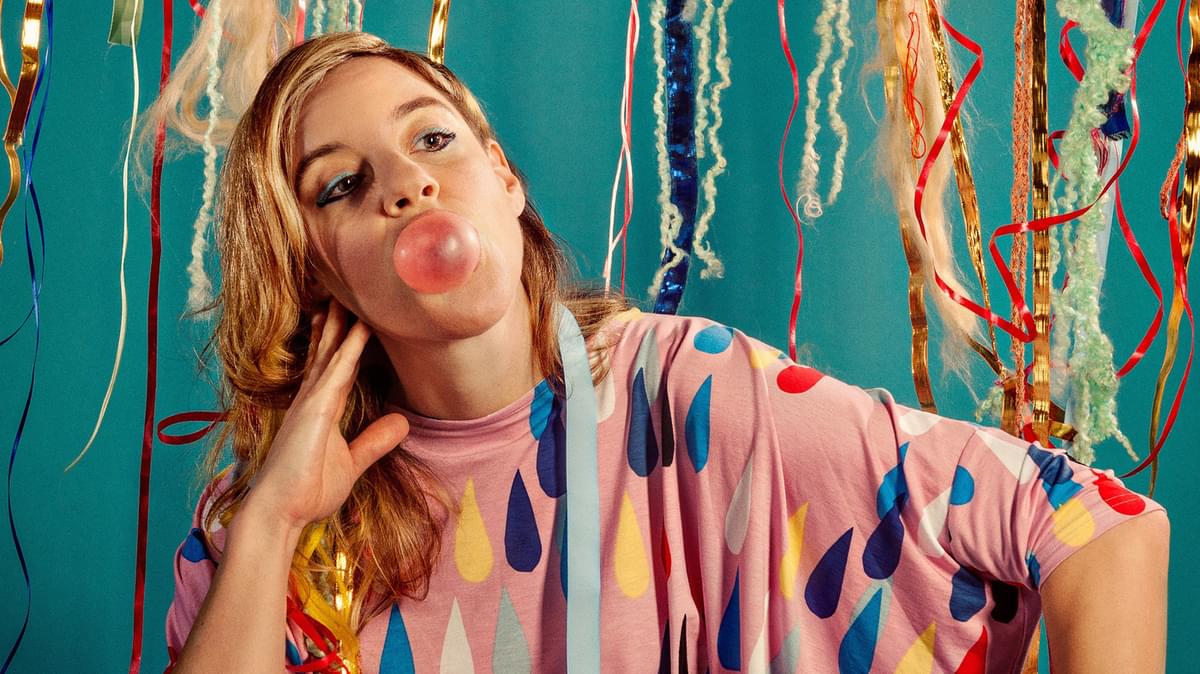 Tune-Yards goes fantasy record shopping at Le Guess Who? Mega CD and Record Fair
25 October 2017, 13:00
While the main attraction of Utrecht's Le Guess Who festival is clearly the abundance of musical riches, curated this year by Perfume Genius, Grouper, and Shabazz Palaces, the gathering also hosts the world's biggest CD and record fair.
We've asked some festival attendees to pick some records they'll be keeping an eye out for during November's festival/fair, and the next artist to make their choice is Merrill Garbus of Tune-Yards.
Which three records would you be on the hunt for at the Mega CD and Record Fair?
"Annette Peacock - X-Dreams;
Rakotozafy;
Jean Ritchie - Child Ballads."
When and how did you get to know these records?
"I am ashamed that I hadn't heard about Annette Peacock sooner (though I think that music history highlights men and obscures the work of game-changing women like all of our patriarchal history, so…not my fault!) I started a radio show specifically about female-identifying producers because I wanted to learn about more artists, and Annette Peacock quickly popped to the top of women who were innovating with synthesizers back in the day.
Annette Peacock is just mad genius. Vocals filtered through the MS-20, insane avant-garde brilliant music, her voice, the way she wields the other insane musicians she plays with like a sound sword…it's like nothing I've ever heard before and so inspiring to me as a front woman of a band. Anyway, I want the vinyl…it's how it wants to be listened to, I think!
I just discovered Rakotozafy when trying to find this one track from Madagascar that has haunted me ever since I heard it on some compilation CD in the early 2000s. I didn't find what I was looking for, but I found a song by him, so I'd look for any record by him. Music from this island is as unusual as you might expect from one of the most unusual places on Earth.
Jean Ritchie is a distant cousin from my mom's side…come to think of it, my mom probably has this album somewhere but I hate to ask her for her copy. This album particularly is an important record of how folk music from England ended up in the Appalachian Mountains. Those songs that contain traces of how people traveled and what they carried and how they were changed are a never-ending obsession for me. And Jean Ritchie's voice is like none other, and if you haven't heard her, please do. I'm sorry never to have met her."
What album have you listened to the most this year?
"This year I've listened most to Linafornia's album YUNG. She's a brilliant musical mind. She samples with the SP-404 I think, and she finds musicality in the collaging of things that's really unusual and addictive. It rips contemporary music production, hip-hop and otherwise, a new one. The tracks with rappers are TOO good, and I want to hear far more rap albums produced by her. I could jam on these few tunes for days (and have). Linafornia also did a collaboration with Georgia Anne Muldrow this year which we premiered on our show and it was a magic cauldron of power that I hope more people hear."
Tune-Yards perform at Le Guess Who on Sunday, 12 November, together with Mary Margaret O'Hara, Sun Ra Arkestra, Perfume Genius, Aldous Harding, Juana Molina, Jane Weaver, Matana Roberts, Julianna Barwick, and many more. Full line-up and tickets can be found at the festival website.
Get the Best Fit take on the week in music direct to your inbox every Friday