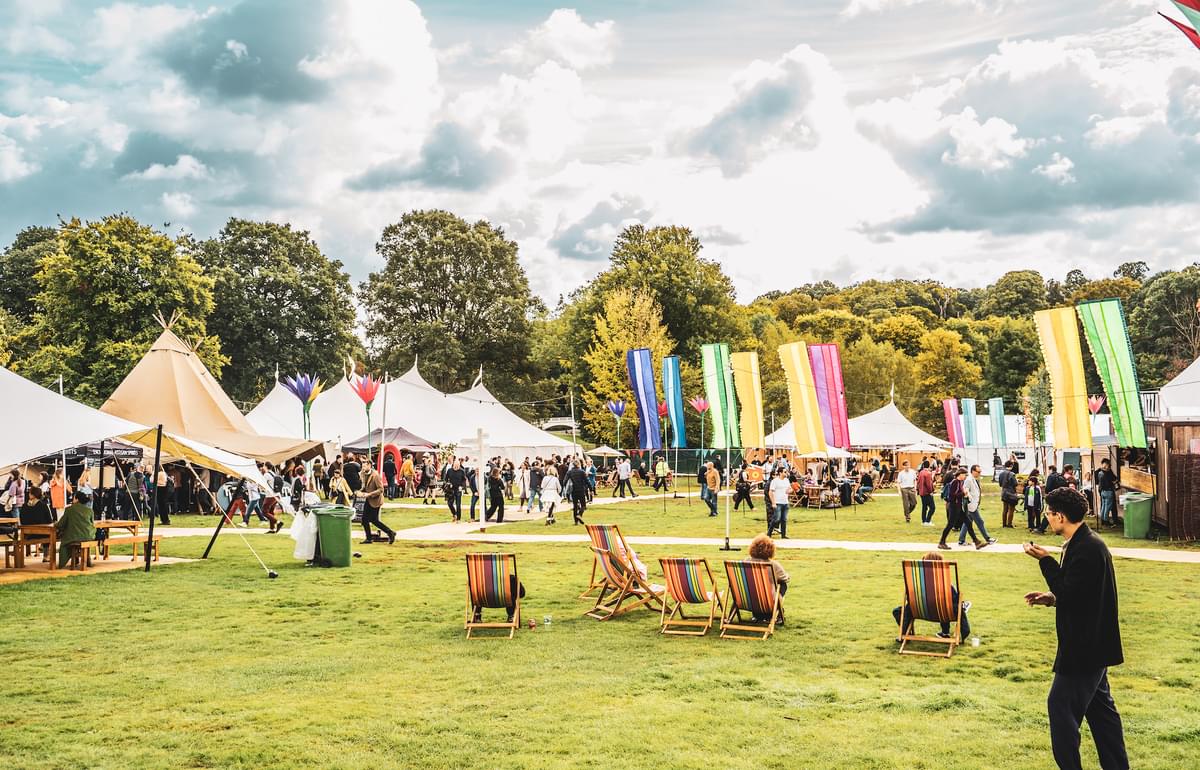 Things We Learnt at HowTheLightGetsIn
18 October 2022, 09:00
Nestled in the stunning grounds of Kenwood House, this year's HowTheLightGetsIn Festival offered an illuminating line-up of performance, debate and even a little comedy.
Billed as the world's largest festival of philosophy and music, across its two-day event thinkers and speakers from the worlds of literature, the sciences, economics and art engaged in lively debate, while live music provided an intimate backdrop to the proceedings.
Amidst all the Sartre quotes and Oedipus references, we picked out five takeaways from this year's celebration.
1
The Sopranos really is the G.O.A.T.
As part of the panel talk After Happily Ever After, speakers Esther Freud, Sophie Fiennes, and Sir David Hare debated the importance of endings in works of fiction and how that can apply to our understanding of life. After a day of heavy discussion, it was with a refreshing lightness that Hare, the celebrated English playwright, screenwriter and film director, took long-form television to pieces. He critiqued the likes of The Crown for being a dull soap opera about the Royals, while ripping into Ozark for being too basic, with each series a regurgitation of the last. He continued his long standing adoration for Mad Men, while praising The Sopranos as one of the greatest examples of writing in modern television. While his veer into popular culture felt a little at odds with the sentiment provided by the rest of the panel, Sophie Fiennes even wondered aloud how he had so much time to watch telly, it felt like someone speaking from the heart rather than the head.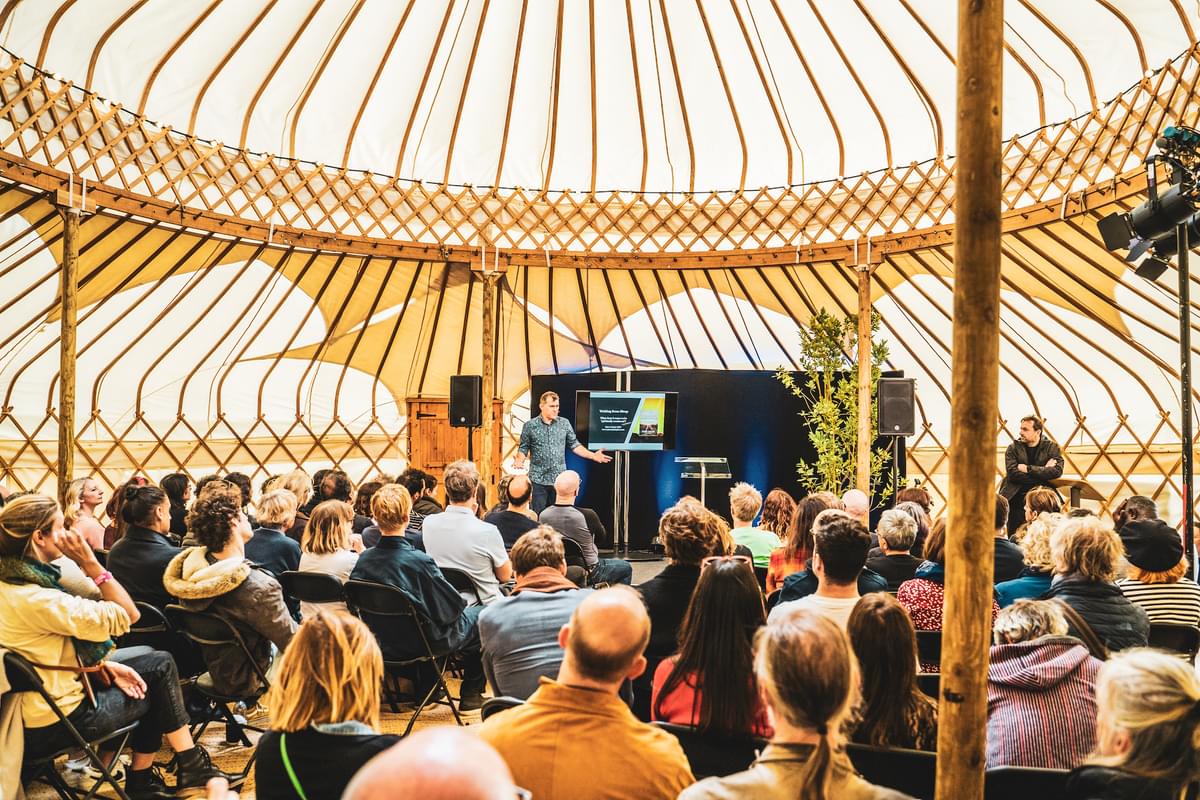 2
Philosophy and music go hand-in-hand
While the festival may be levelled as a celebration of philosophy and music, it certainly felt as though the debates were the headliners, with the live music playing a meditative break from all the tough conversation. Based in the grounds of Kenwood House, all the stages were outdoors, made up of a series of gazebos and bell tents. Following the death of the Queen, the festival had to move their dates back a fortnight into October. Thankfully the weather stayed unseasonably warm and even the forecasted rain held off. To the left of the main entrance ran a long, white tent housing a merch shop, mini Blackwalls, and cafe complete with a small stage. Throughout the day the line-up boasted mostly UK acts delivering stripped back sets to those dipping in for light refreshments. It was as polite and wholesome as it sounds.

Mancunian soul-singer [ K S R ] graced the audience on Saturday with a delicate and eloquent performance taking in tracks from last year's Peace + Harmony EP. Accompanied by a solo keyboardist, his stripped back approach showcased his dynamic, rich vocals with an arresting confidence. On Sunday, Bristol-based duo Mumble Tide cranked up the ante with an electric show of their DIY bedroom-pop, complete with a blast of trumpet and vocal yelps. At odds with their calm surroundings, their set was a caffeinated blast of guitar-driven, angular pining. At one point singer/guitarist Gina Leonard had to battle with a spider falling across her face mid-song. Proof that even at the most polite events, things can still get a little wild.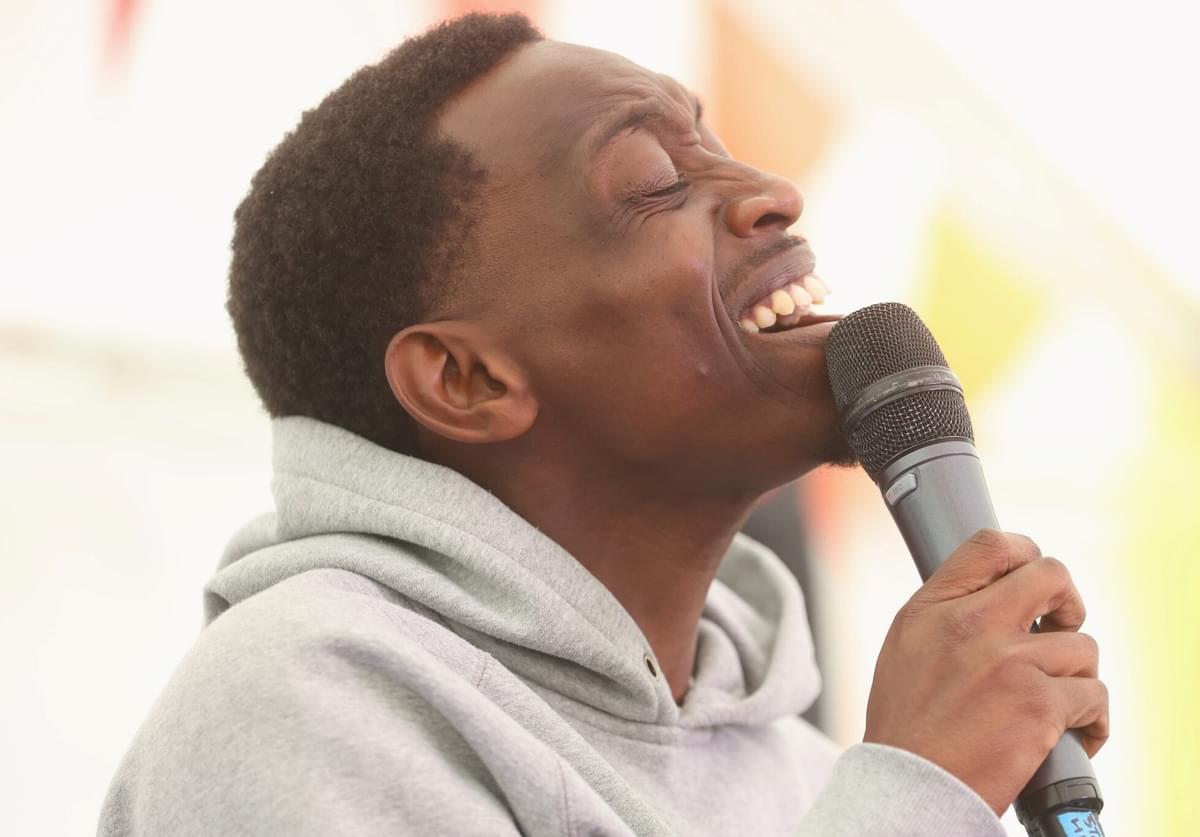 3
We should get excited about Léa Sen's new music
Born in Paris and based in London, Léa Sen has been embracing the capital's music scene since her move here three years ago. Having collaborated with the likes of Joy Orbison and behind the scenes with Wu-Lu, she even contributed a track to the recent Bowie homage Modern Love. Playing stripped back at HowTheLightGetsIn on the small bookshop-cum-cafe stage, she's confident and charismatic. Kicking off with recent singles including the acclaimed "I Feel Like I'm Blue", she bounced expansive samples through the stage's small PA, her vocals ethereal and mesmerising. Sen's stage presence is commanding. Gripping a recently recovered electric guitar which had been lost by an international airline, her long silver and blue hair looks futuristic against the tent's homely aesthetic. Recently signed to the Partisan label, she offered up two new tracks of inventive electronica, turning down her guitar and bolstering her luscious vocals. Both were full of grace, power and further cemented Sen as a name to pay attention to.
4
Even the most serious philosophers need a break
Alongside all the big existential, political and philosophical questions being asked, HowTheLightGetsIn made sure there was a little space for fun. Even the most serious of minds can enjoy some comedy and a few boutique gin cocktails. Across the weekend's line-up, cabaret performers and comedians drop in to lighten the mood from the absurdist to the poignantly political. Taking a mix of both, stand-up Alexandra Haddow deftly tried to balance her anti-establishment sensibilities and stories about her vagina with an audience featuring a row of royalists and a ten-year-old child. It was a masterclass in diplomacy and inadvertently added to the comedy. Cutting through jokes about dating in your thirties, family pressure, and of course Liz Truss, she not only gave some light relief, but some painfully funny observations too. While it may not have been her usual crowd or venue, Haddow's set added a much welcome dimension to Sunday's line-up.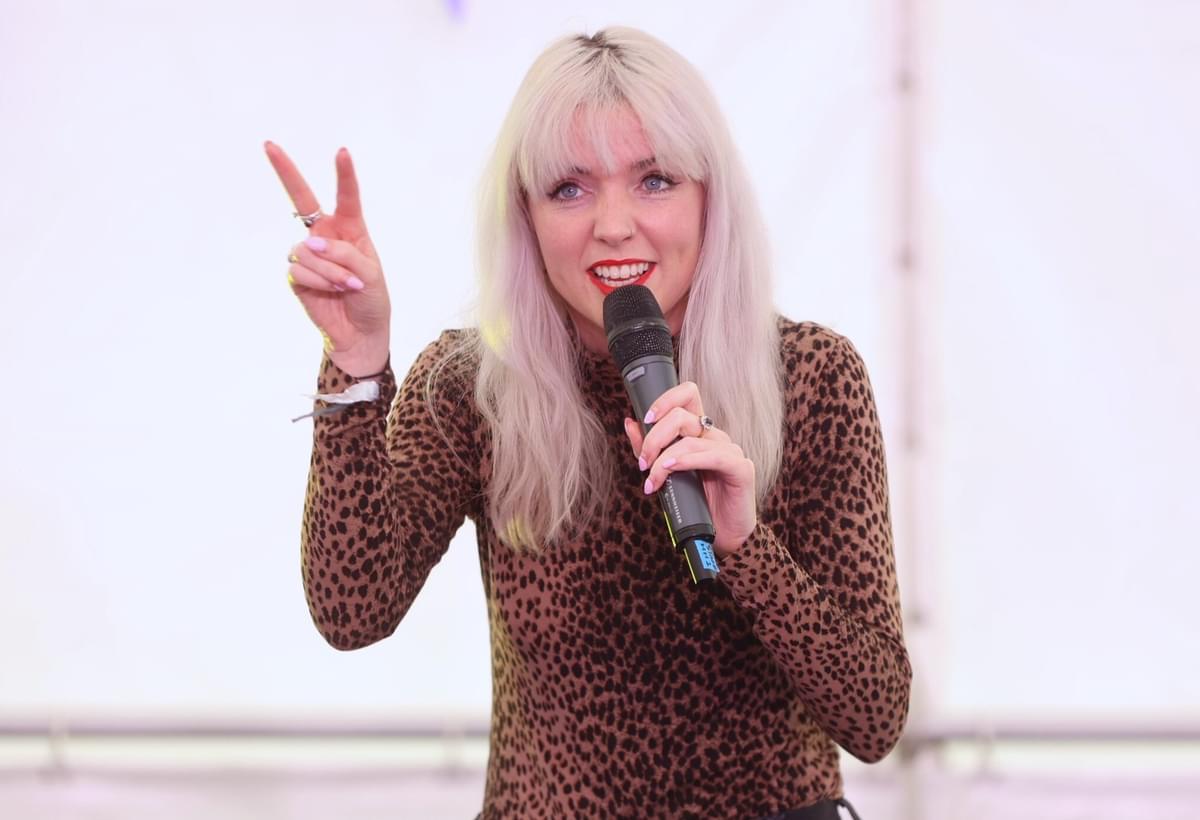 5
Gwenno's paean to cheese makes for the perfect sign-off
Headlining the festival on Sunday night and closing out the party was Welsh-Cornish singer and seasoned performer Gwenno. Playing with her band after the talks wrapped up, she delivered a wistful, down-to-earth, joyful closing set full of rich psych-pop, charismatic banter, and enough energy to get the crowd moving. Playing songs from the Mercury-nominated Tresor, she owned the Hat venue with a warm and inclusive stage presence. In-between songs she kindly poked fun at the festival's premise, raised applause for the stage techs, and even captivated the crowd with a story about her mum and son nearly getting arrested while protesting against the monarchy in Cardiff. Wrapping up her set with "Eus Keus?" from her 2018 record Le Kov, she worked to help the audience learn her chorus, a Cornish ode to man's greatest achievement - cheese. As the song's lyrics point out, if there's no cheese then you can bring anything, so it's "vegan-friendly," laughed Gwenno. It was the perfect tongue-in-cheek end to the festival, and with a pizza stand positioned by the exit, a perfect suggestion for dinner too.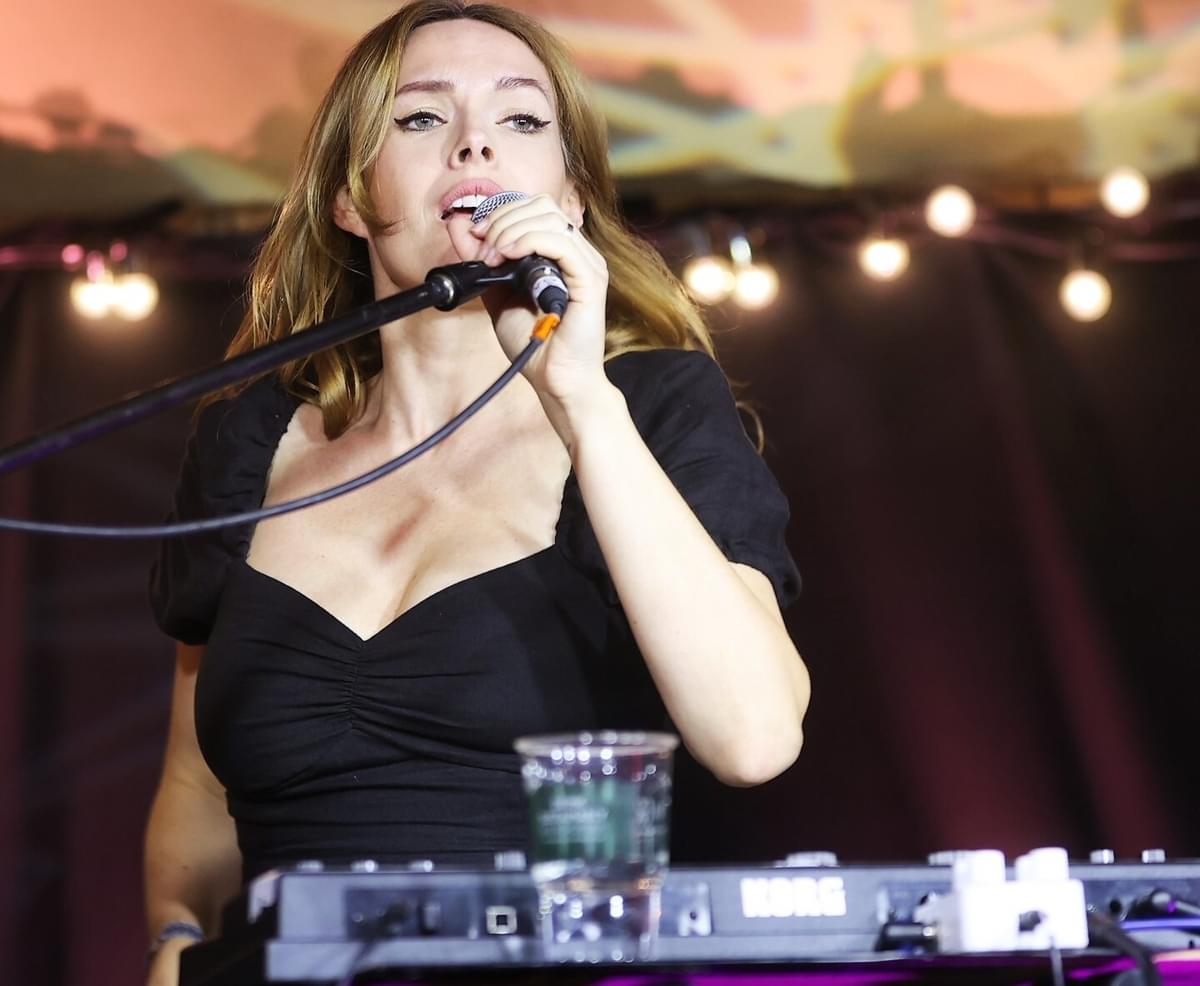 Get the Best Fit take on the week in music direct to your inbox every Friday