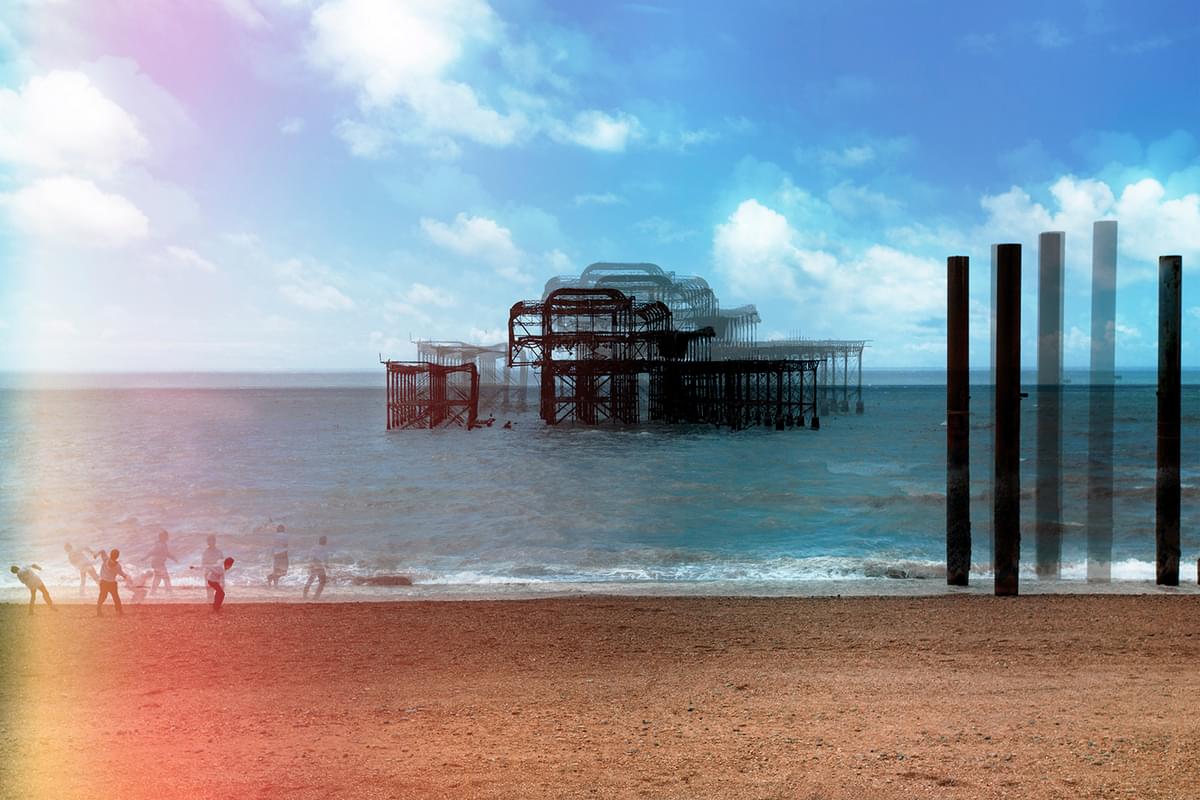 The Ultimate Great Escape Festival Guide
23 May 2018, 08:00
Brighton's annual showcase festival offers up the opportunity to see some of the most exciting new bands around. Here's what we found at The Great Escape 2018.
How does it work?
Swapping Austin, Texas for Brighton, The Great Escape is the UK's answer to SXSW. What we mean by that is a sprawling multi-venue, multi-day event where a wristband doesn't necessarily mean you get into see the latest buzz band but a Delegate Pass will ensure there are plenty of free drinks whilst you wait, plus the opportunity to check out some interesting panels to boot.
If you're not one for sticking out huge queues for a 5-minute glance at a 20-minute set before hopping to the next showcase, you'll almost certainly want to invest in a Delegate Pass. Thankfully though, beyond the busiest/buzziest sets of the weekend, there are hundreds of other acts playing across 35+ venues and that's before even getting to the unofficial day party fun of The Alternate Escape. Basically, there is always something happening that you can watch because the curators – those at the top of the chain and all the independent partners and stage hosts – know what they're doing.
The chance to see a lot of incredible, completely new music is yours for the taking, if you seize the opportunity, wear good shoes and realise that walking to those far out venues (Old Market and The Beach House/Beach Club) for only one band you already know are incredible is probably not the best use of time.
How do you get there?
This is not a festival for road trippers. Grab yourself a train ticket around 10-12 weeks beforehand to get the sweet deal and arrive in the heart of Brighton, minutes from the action and your (hopefully nice) Air BnB/hotel.
What's Brighton like?
One of the few classic British Seaside towns that didn't die an economic death when domestic tourism collapsed, Brighton is a thriving collection of incredible bars, clubs, shops, restaurants and amusements. The pebbled beach offers the opportunity to take in the summer sun and the inviting cool waters stretch out between the flashing lights of The Palace Pier's many amusements and rides, and the eerie yet beautiful burnt remains of The West Pier. Many an opportunity to spend your loose change.
Food and Drink
Whatever you want to eat or drink, the chances are you can get it in Brighton. There are more pubs in town than days of the year and the food comes in every variety imaginable.
If you want to splash some serious cash in between showcases we'd recommend the zero waste culinary masters at Silo or the classic vegetarian institution Terre A Terre.
Things are equally mouthwatering on a more modest budget though, whether you're talking the Katsu Curry at informal BYOB Japanese café Pompoko, Fresh Crab and Avocado Benedict with a sea view at Lucky Beach, the most delicious burger you'll ever put in your mouth at Grubbs or the best fish and chips in town at Bardsley's on Baker Street (opened in 1926 and run by the same family for 4 generations).
Vegetarians and vegans are particularly well catered for at the likes of Infinity Cafe, Food For Friends and Purezza, recently named one of the top vegan restaurants in the UK.
The morning after the night before requires strong coffee. Coffee @ 33 on Trafalgar Street has the best in town - they talk about coffee imports like we talk about records. Breakfast at Billie's is consistently one of Brighton's best, while Cafe Coho at the entrance to The Lanes has amazing pancakes and some prime dog spotting opportunities!
For liquid refreshment, with added furry feline residents, The Heart and Hand offers a great range of local ales and a jukebox whilst The Office on Sydney Street lays on Gin Cocktails and Thai food. Without the cats and with Whisky you need look no further than The Great Eastern on Trafalgar Ct. If you fancy cocktails in a decadent dog-friendly setting, you should head towards Kemptown for The Black Dove or pop into The Plotting Parlour.
What we saw
Flohio
The young Bermondsey rapper at the top of her game, Flohio – real name Funmi Ohiosumah – possesses a fiercely intelligent tongue that rapidly delivers compelling, poetic lyrics about everything from Grenfell Tower to personal losses and friends who have passed away. On stage she is every bit as purposeful as on record, her genre-bending rap takes in grime, glitch techno beats and traditional hip-hop and spits out something fresh and vital.
Helena Deland
Helena Deland's music is a masterclass in subtlety. Every note is carefully planned and artfully executed; complex arrangements are made effortless in the deft hands on stage – both hers and those of her wonderfully in-sync band. The results are quietly beautiful. The Montreal musician's performance is every bit as delicate and wondrous as we'd hoped - combining '60s Parisian pop with more modern, fuzzier and fun influences for a unique and entirely sincere sound. A refined palette and a poised use of space, this is the kind of music that sneaks up on you and wraps its hands around your heart.
Haley Heynderickx
The Unitarian Church is tiny. In our 10 years at The Great Escape, this is the first time we've made it inside despite collective hours waited in queues. That's perhaps because we got here 45 minutes early this time. The wait and excitement, well it's for Haley Heynderickx of course. The Mama Bird-signed American singer performs intimate, warm and cathartic songs from her incredible debut album I Need to Start A Garden solo to a rapt audience … reminding them to love one another, "authentically".
Bodega
Bodega was the band on everyone's watch list for the weekend. It takes no time at all to understand why – the pure joy contained within their distinctly Brooklyn brand of art rock fills the early evening room at Green Door Store to the brim with jostling feet and smiling faces. Traces of post-punk, hip hop, pop and krautrock blend in the band's minimal guitars, sharp percussion and dry lyrical wit to form something so urgent and so needed right now.
Sam Fender
Combining the dreamy warble of Jeff Buckley with the somewhat nihilistic ruminations of fellow Geordie lad Matthew Healy, Sam Fender managed to consistently wow audiences across the weekend, ramming out venues and generating teen idol sized queues. Everything from Foals-esque math rhythms to Dylan inspired socio-political commentary got a nod during Fender's electrifying performance who, with good humour abounding, demonstrated the full potential of guitar music at a time where it's relevance is all but over.
Denzel Himself
Dressed in a white dress shirt and body armour, Denzel Himself cut an impressive figure on stage. Even more impressive was his unapologetic combination of drill, trap and spoken word which, on reflection, was the musical equivalent of being hit in the face with a sledgehammer. The paradox between Denzel's volatile subject matter and his polite demeanour between songs seemed to throw the audience off at points but that is no bad thing at all. Denzel performed for himself, inviting you to get strapped in for the ride or slink off to go watch coastal folk. No judgement, no compromise, just beautiful chaos
Tips for next year
Book your accommodation early (and we mean like January or sooner) to avoid being stuck out by the Marina or in some over-priced tourist trap. Air BnBs offer way better value than waterfront hotels.
Bring an external phone battery pack and (even though we had glorious sunshine this year) be prepared for horizontal rain!
Forget The Queen's Hotel, dance into the wee hours at Sticky Mike's and The Mash Tun.
When it all gets too much take a stroll on the pier and buy an ice cream. And breathe in that sea air.
Get the Best Fit take on the week in music direct to your inbox every Friday